Last Updated on 9th December 2020 by Sarah Sarsby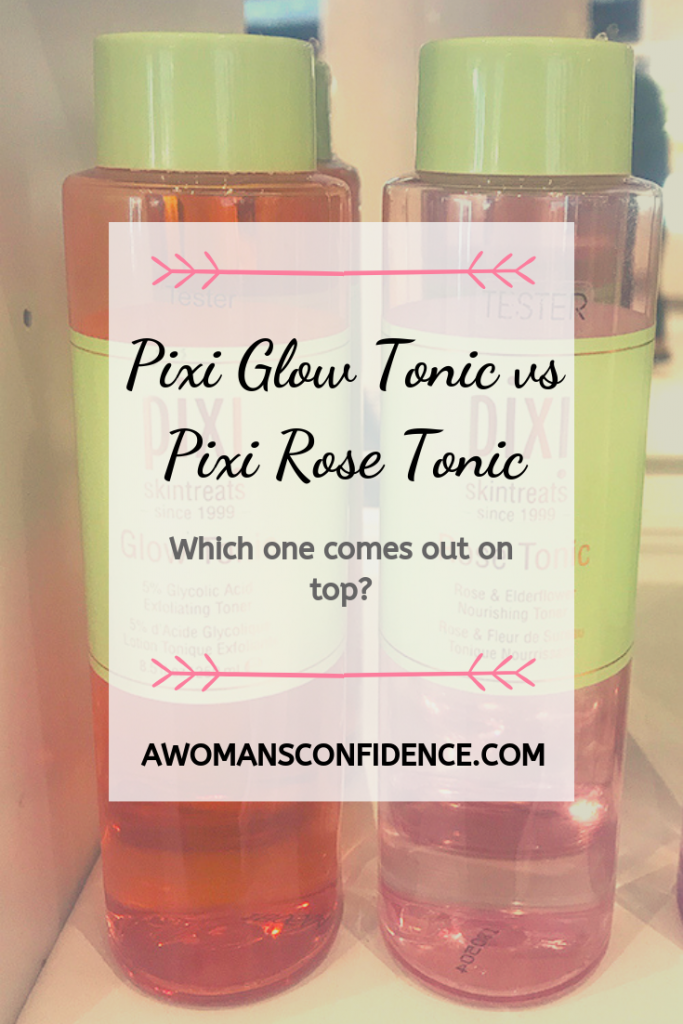 The Pixi Glow Tonic has been a cult classic amongst skincare enthusiasts for years. It's a skincare product that I've seen hoards and hoards of bloggers review because of its status as one of the best toners ever.
I've used the Glow Tonic many times in the past and have always got on really well with it. I found that it helped reduce the number of blackheads I had, minimised my pores and evened out my skin tone.
So, when I saw that Pixi had released a Rose Tonic, I was excited to try it out and see how it would compare with the Glow version.
What is Pixi Beauty?
Created over 20 years ago and launched in our flagship boutique in Soho, London, Pixi has a loyal worldwide following thanks to its pure, awakening & skin-loving products that create a naturally radiant "just had a good night's sleep" look.

Pixi Beauty
Pixi Beauty is a popular UK-based skincare and makeup brand, which is very popular amongst the blogging community. Its philosophy is to bring out the natural beauty in everyone with multi-tasking products. Bestsellers from the brand include the iconic Glow Tonic, Overnight Glow Serum and Glow Mist.
The claims
Pixi Glow Tonic
Suitable for all skin types, the Pixi Glow Tonic contains glycolic acid, which is supposed to exfoliate and purify the skin; ginseng to improve circulation and energise; and aloe vera to soothe and hydrate.
It also claims to refine the appearance of pores; reveal a brighter, glowing complexion; and balance, heal and sooth the skin for more radiant and healthier skin.
For me, the Glow Tonic does a fantastic job of exfoliating and purifying the skin, refining the appearance of pores, revealing a brighter and glowing complexion, and leaving the skin looking clearer and more radiant.
I wouldn't say the Glow Tonic improves circulation or soothes the skin, but they're not claims I was fussed about when buying this toner as I wanted it to help with my skin tone, pores and glow. All of which the toner does marvellously.
Pixi Rose Tonic
Also suitable for all skin types, the Pixi Rose Tonic claims to hydrate and neutralise the skin, normalise hydration levels and remove any impurities in the skin.
The Pixi Rose Tonic absolutely delivers on all of these claims, it's very gentle and hydrating and isn't too harsh on your skin.
The battle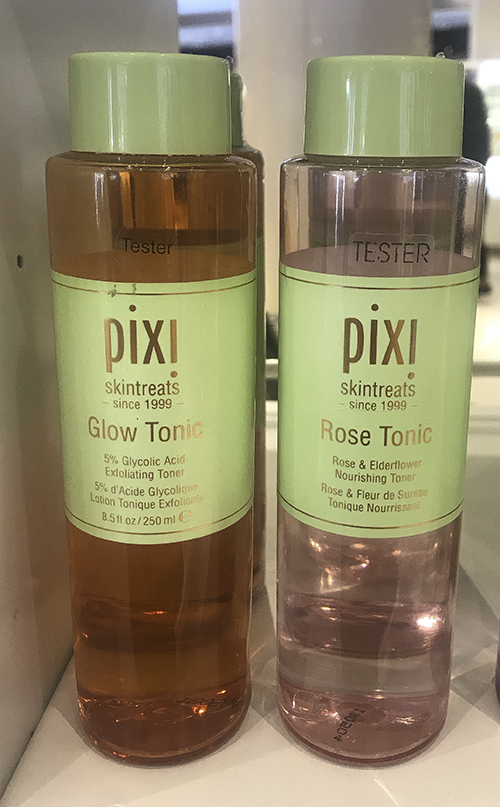 Considering both of these toners are meant to be suitable for all skin types, there's only one winner here for me: The Glow Tonic.
Why?
It seriously delivers. It helped even out my skin tone, minimised the appearance of pores and blackheads, removed any grease or dirt with ease while giving me a lovely glow. My skin looked really healthy when I used it.
The Pixi Glow Tonic 100% deserves its praise and recognition as one of the best toners out there.
For me, the Rose Tonic is nice, but I wouldn't buy it again. I almost found it too gentle that it left me wondering what it does for my skin. With that said, for people with sensitive skin, the Rose Tonic would be a great pick because it isn't abrasive at all.
Final thoughts
The Pixi Glow Tonic is a skincare hero, whereas the Rose Tonic falls a bit short for me. That's okay, we all have different skin, so I imagine the Rose Tonic will be wonderful for others.
I love the Pixi skincare line and have tried other products from the range that have been brilliant. It's a great brand that's worth checking out.
The Glow Tonic is still my fave toner that I've used and I'll be surprised if another one tops it!
---
What's your favourite toner? Let me know in the comments down below