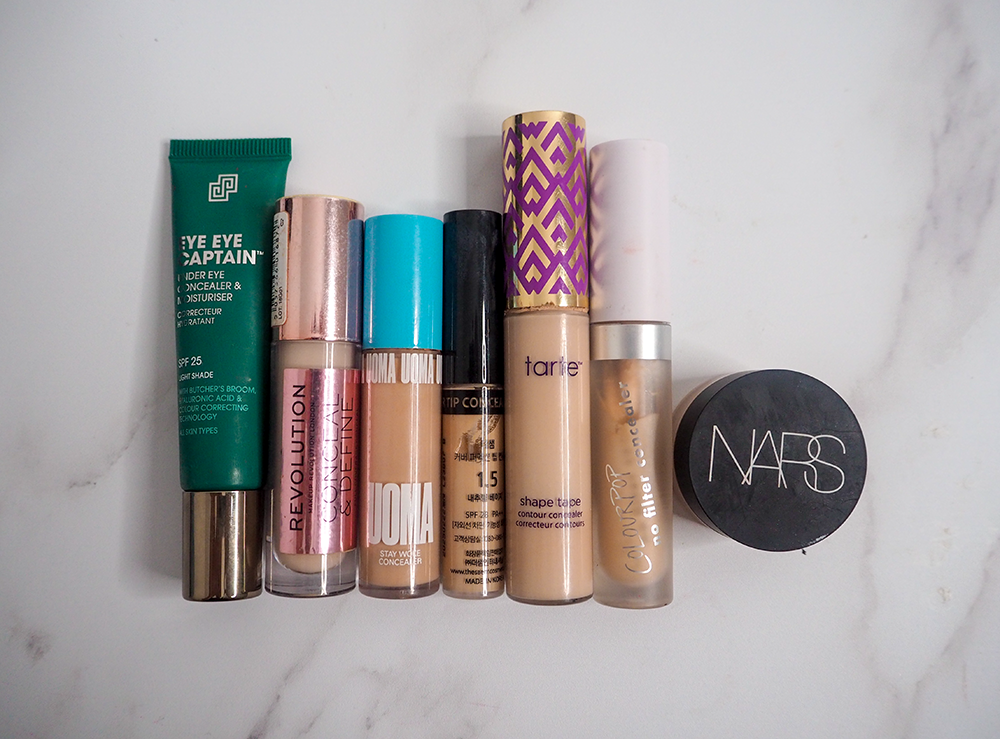 Today, I'm super excited to introduce a new series to my blog called battle of the brands.
In my battle of the brands series, I will rank my entire makeup collection by a specific product type. From foundations and bronzers to lip liners and brow products, battle of the brands is my ultimate makeup collection rating, so you can see my absolute ride-or-die products.
Starting from my least favourite product and working my way up to my number 1 product in any given category, this is the fastest way to see my thoughts on my entire makeup collection.
In today's battle of the brands post, I'm running through my concealers. Keep reading to see which concealer has earned the prestigious number 1 spot!
7. Makeup Revolution Conceal & Define
£4.99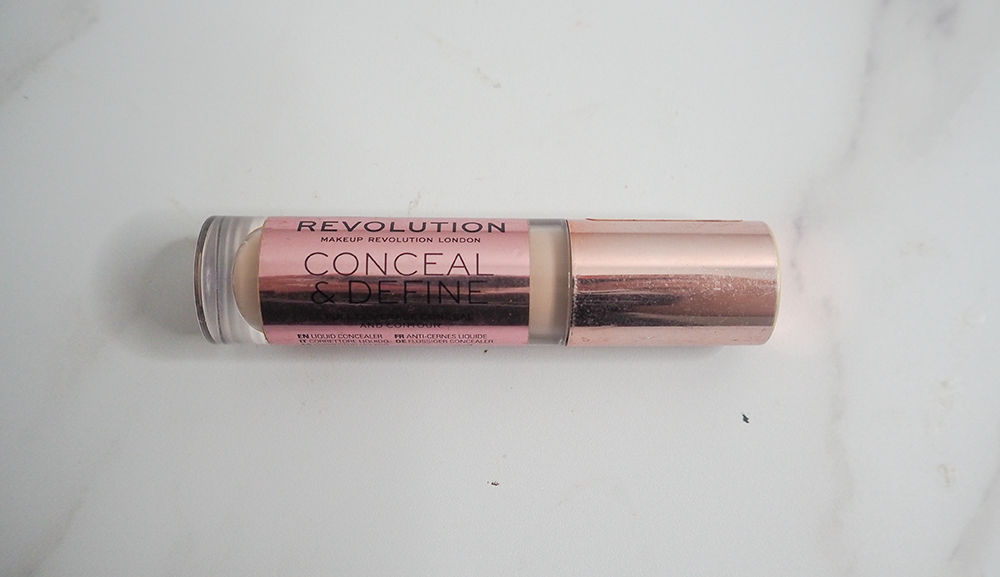 I actually like Makeup Revolution Conceal & Define. For the price point, this is an excellent concealer. It offers quite heavy coverage and effortlessly covers up dark spots and blemishes.
Although this is a fairly creamy concealer, it's on the drier side. I think people with drier skin might not find this quite hydrating enough.
Unfortunately, while this concealer blends out easily and offers great coverage, it creases quite a lot. As I mostly use concealer to cover up dark circles, this one is a little less practical than the other concealers in my collection.
Rating: 4 stars
This is still a great affordable concealer, particularly for covering up spots.
6. Tarte Shape Tape Concealer
£27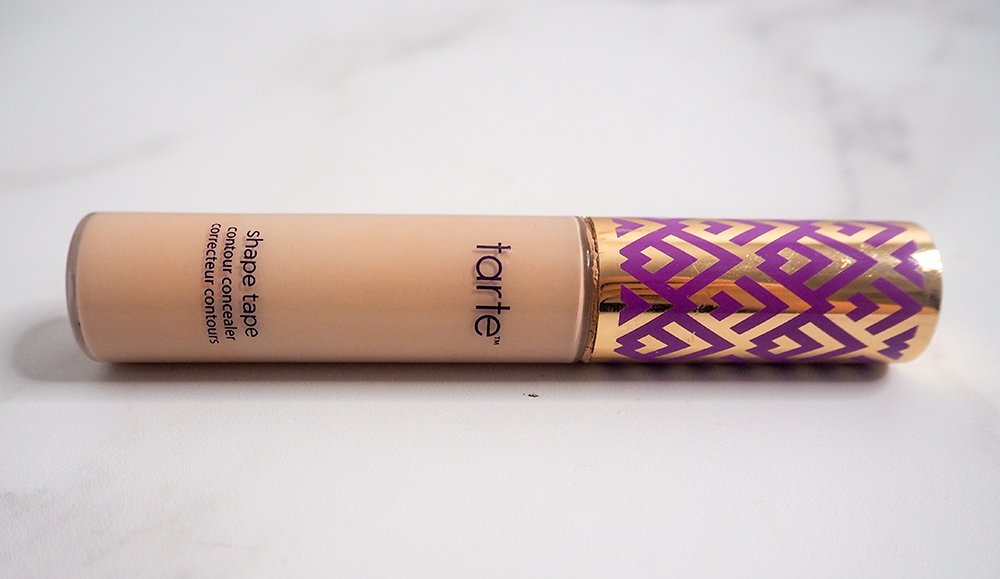 Ah, the infamous Tarte Shape Tape Concealer. This iconic concealer used to be my absolute favourite. However, as better formulae have developed over the years and my personal tastes in makeup have changed, this concealer just isn't my holy grail anymore.
This concealer is still my most full-coverage product ever. It covers literally anything. It's particularly good at covering dark circles and any redness I have.
However, the formula is fairly dry, and it definitely takes a fair amount of work to blend. It also creases under my eyes. I also tend to prefer more natural, skin-like, or dewy finishes nowadays.
But I still think the Tarte Shape Tape Concealer is a good full-coverage matte concealer, particularly for people with oilier skin due to the non-greasy texture.
Rating: 4 stars
Check out my original review of this popular concealer here.
5. Shakeup Cosmetics Eye Eye Captain Under Eye Concealer & Moisturiser
£20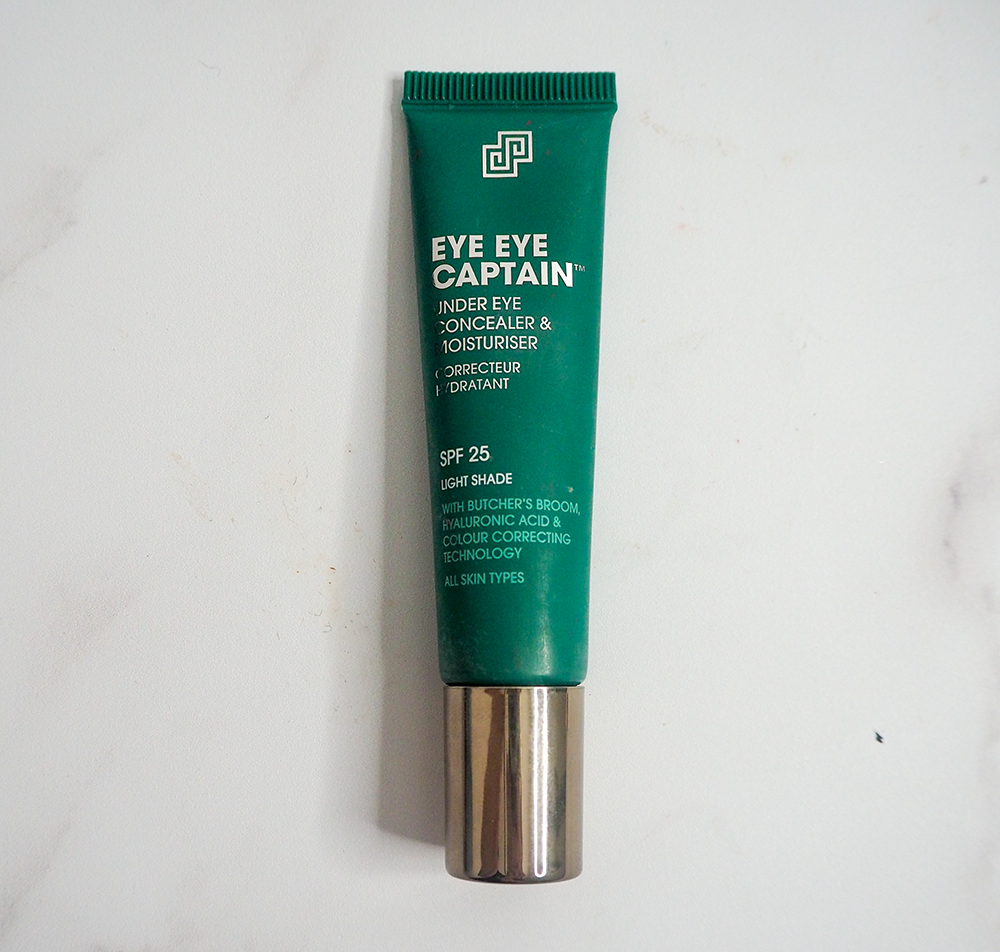 And now for the only dedicated under-eye concealer on this battle of the brands post, the Shakeup Cosmetics Eye Eye Captain Under Eye Concealer & Moisturiser.
The opposite of the Tarte and Makeup Revolution concealers in this post, this Shake Up concealer is very creamy and hydrating. Really, this is a makeup-skincare hybrid, offering the coverage of makeup and the skin-loving benefits of skincare.
I really love how this feels on the skin. It's very smooth and soft. It also does a good job of covering dark circles, offering medium coverage. The look and feel are gorgeous.
My only gripe with this concealer is that it does break up faster than others. Not in a creasing way, but in a greasy way due to the highly moisturising properties. While I don't particularly mind this, it's not great for summer, as it can end up feeling a little heavy and oily under my eyes.
Rating: 4 stars
Read my full Shake Up Cosmetics review here.
4. The Saem Cover Perfection Tip Concealer
£3.72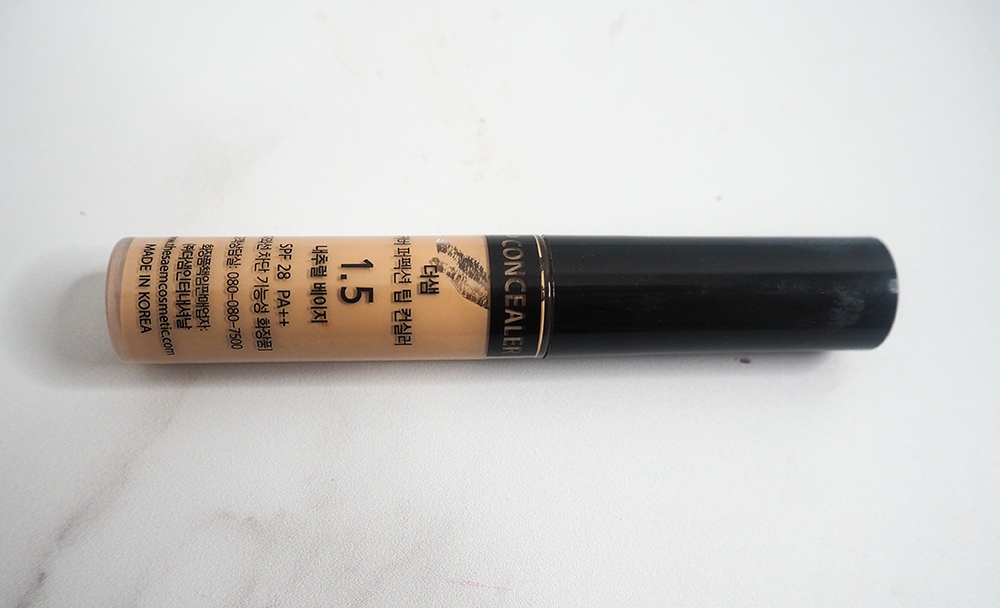 The Saem Cover Perfection Tip Concealer is an amazing and incredibly affordable product.
With a beautiful natural finish, buildable medium coverage, and non-drying formula, this multitasking concealer easily covers dark circles, spots, redness, and blemishes. This is the newest concealer in my collection, and I'm absolutely loving it so far!
I like that the formula is creamy but not greasy. It seems to have great lasting power too.
There are still formulae in my concealer collection that grab my attention more, but this is an inexpensive K-beauty steal.
Rating: 4.5 stars
This concealer is definitely worth the hype!

3. Colourpop No Filter Concealer
£6.96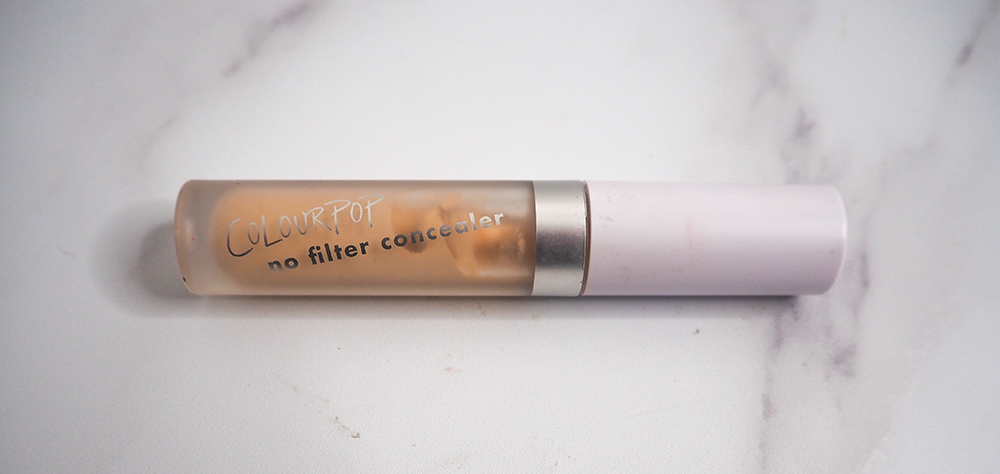 Although the Colourpop No Filter Concealer claims to be matte, this is not your ordinary dry matte. It's super creamy and hydrating, with hardly any creasing, a lightweight feeling, and excellent full coverage.
Another affordable banger, this Colourpop concealer is a great option for when you want a bit of extra coverage. Perhaps your skin isn't having its best day or your circles are more prominent than usual – slap this bad boy on, and nobody would be able to tell the difference.
This concealer also has fantastic lasting power.
Rating: 4.5 stars
The Colourpop No Filter Concealer is excellent, but there are still 2 more concealers in this post that are even more special.
2. UOMA Beauty Stay Woke Concealer
£21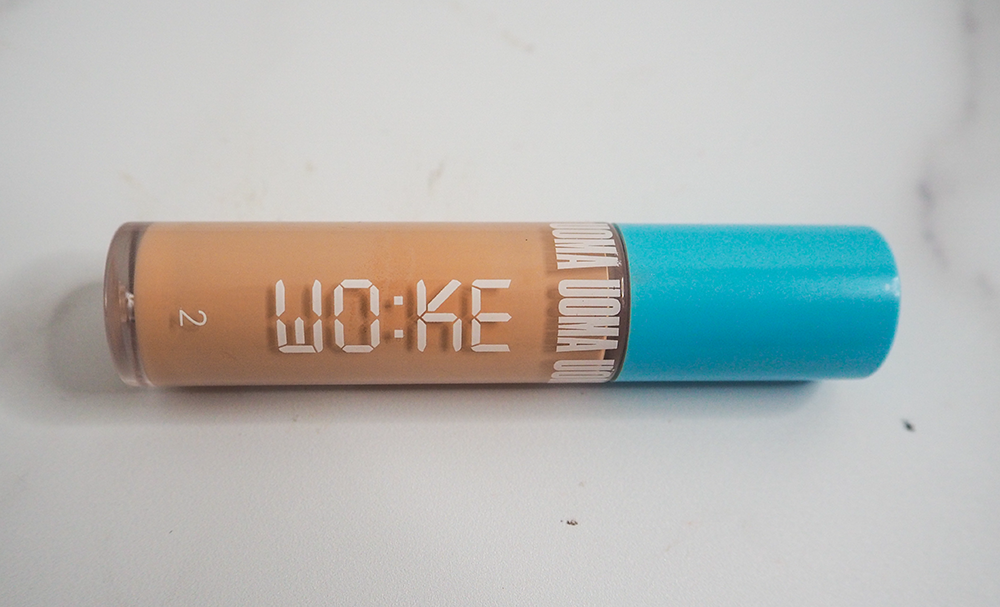 The UOMA Beauty Stay Woke Concealer is an extraordinary concealer.
It has a natural satin finish and offers easy, buildable, and medium coverage. It's luxuriously creamy while being very lightweight and non-greasy.
I just love the way it looks on my skin. This is one of the only concealers I own that I could confidently wear alone on my skin, without it looking like patches of concealer dotted on my skin, as it just melts into the skin seamlessly.
Rating: 5 stars
Genuinely, I've got nothing bad to say about this concealer. It absolutely slaps. Plus, UOMA Beauty is a beautiful black-owned brand, so you're helping support diverse communities and inclusive beauty options by purchasing from this company.
1. NARS Soft Matte Complete Concealer
£24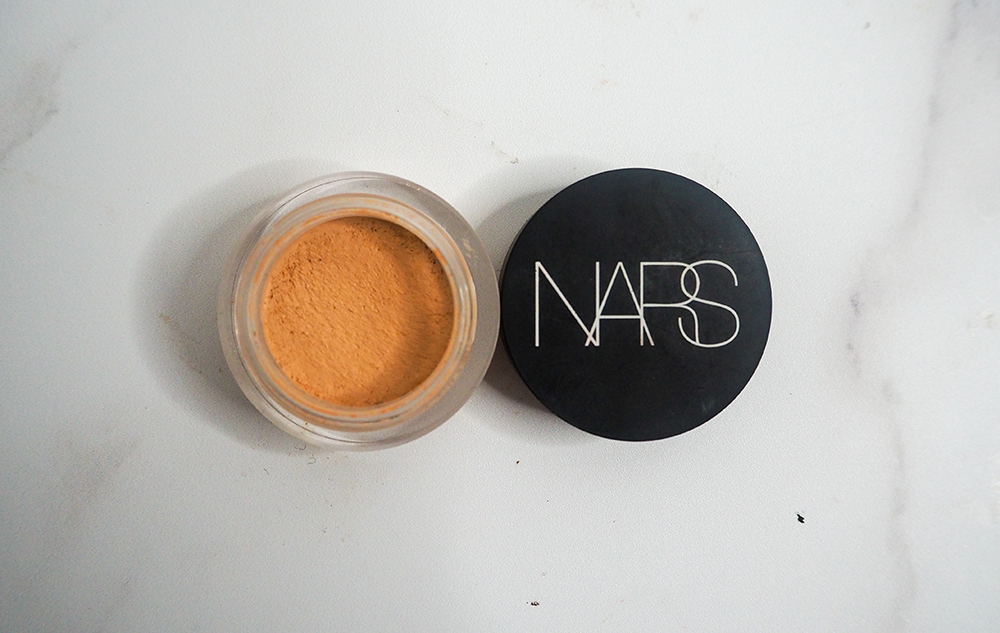 Get 20% off this concealer with code LFTFBLOGSARAH over at lookfantastic. Check out all of my other exclusive discount codes too!
The NARS Soft Matte Complete Concealer is unlike any other concealer I've ever used before. This is the most flexible, versatile, and customisable concealer I've tried.
Whether you want full coverage yet seamless glam or a soft touch-up on bare skin for a more even complexion, this concealer can do it all. It also offers the most stunning skin-like finish.
What I love most about this concealer is that I can make it want I want it to be. I can 100% see why professional makeup artists are in love with this perfect concealer. The blurring, smoothing, and camouflaging properties are unmatched.
It feels lightweight and undetectable on the skin too, with no creasing or breaking up throughout the day. I'm honestly obsessed and use this concealer all of the time.
Rating: 5 stars
For an in-depth review and a makeup look using the NARS Soft Matte Complete Concealer, check out this post.
Final thoughts on the Battle of the brands: Concealer ranking
I absolutely loved putting this list together. While I knew the NARS Soft Matte Complete Concealer would come out on top and the UOMA Beauty Stay Woke Concealer would be second, I had to seriously think about all of the other positions. I really enjoyed ranking my concealers!
Ultimately, I don't own a bad concealer formula. All of the ones on this list are worth checking out, and there are plenty of affordable options too.
---
What's your go-to concealer? I'd love to hear your fave picks in the comments!