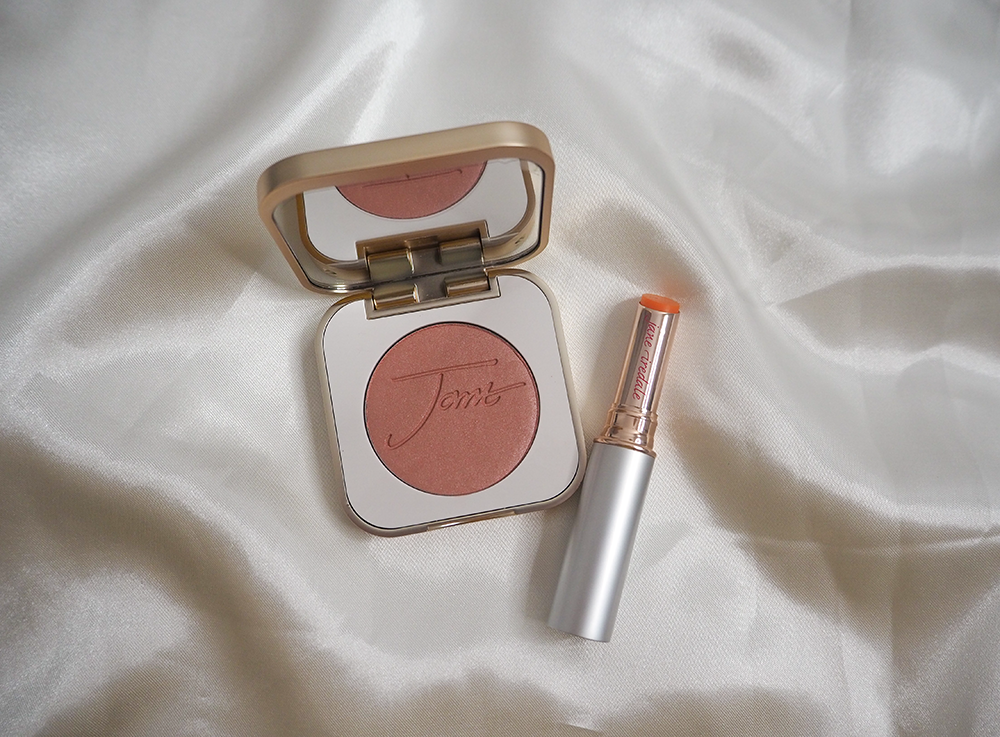 Have you ever tried a makeup brand, fallen in love with the products, and instantly regretted not trying the brand sooner? Well, spoiler alert, that's happened to me with Jane Iredale.
I'm totally loving the hassle-free, buttery, and buildable textures. And I can't wait to share the details with you in this thorough Jane Iredale review!
Keep reading to find out more about the Jane Iredale powder blush and lip stain, stunning swatches, a summer makeup look using the products, and my overall thoughts on the brand.
What is Jane Iredale?
Jane Iredale is a cruelty-free makeup and skincare brand perhaps best known for its popular mineral base products. The brand's whole ethos is around makeup that is good for the skin and contains skin-loving ingredients.
Some of the brand's best-selling products are the Amazing Base Loose Mineral Powder and Longest Lash Thickening and Lengthening Mascara.
Jane Iredale product swatches
I received the following 2 Jane Iredale products to review:
To get an indication of the texture and performance of the blush and lip stain, I swatched them. These swatches were done on my bare arm without primer. Swatches can give you a great idea of the colour, pigmentation, and sensation of a product, but products may still perform differently on the intended area, so always keep that in mind.
Here are my swatches: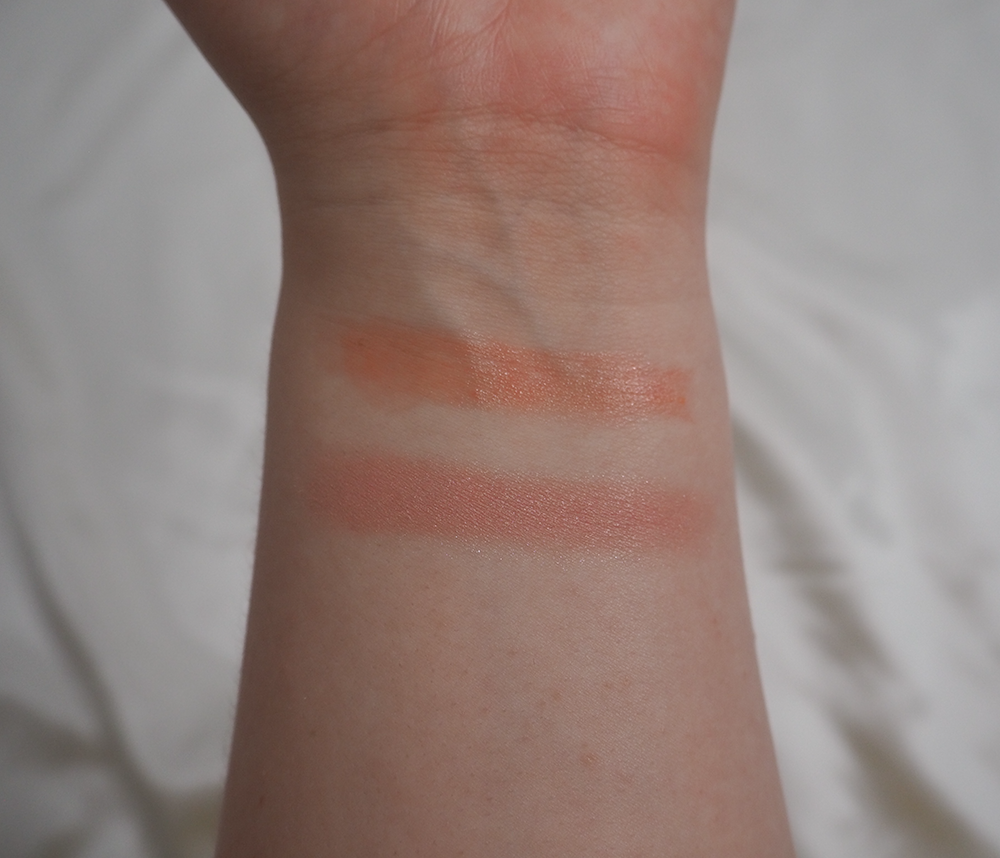 How gorgeous are the swatches?! Both products were super soft and smooth, simply gliding across my arm for the swatches. I love that they are both slightly shimmery, without containing chunky glitter pigments.
Below, I take a closer look at the products individually.
1. Jane Iredale PurePressed Blush
£34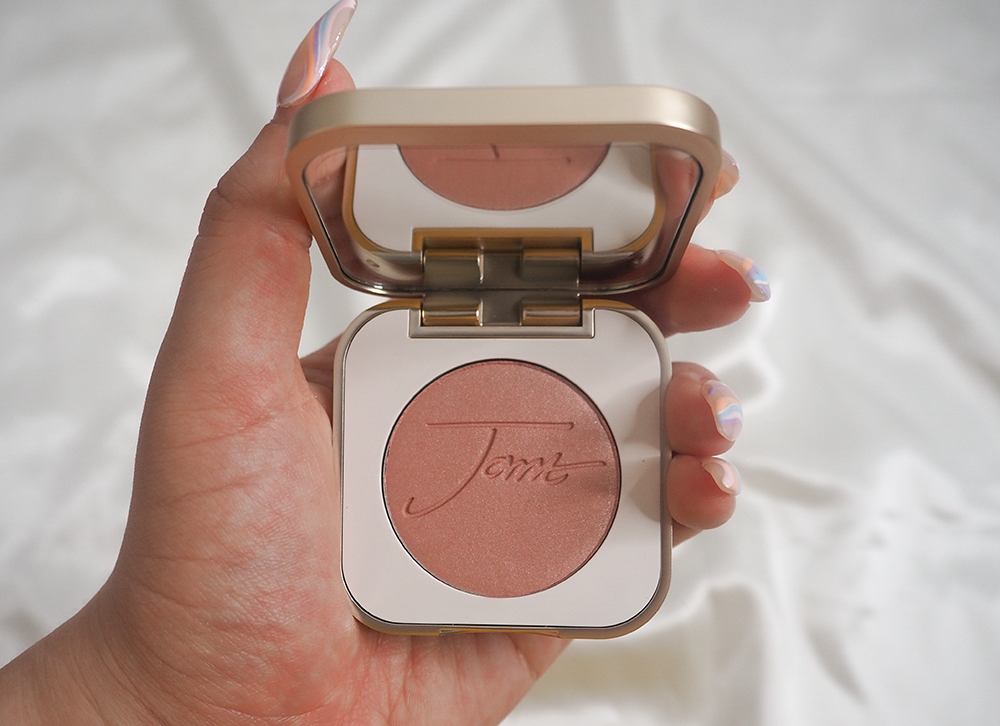 Product claims
The Jane Iredale PurePressed Blush promises to accentuate cheekbones, offering a soft wash of just-blushed colour. It claims to be non-comedogenic.
Review
With the PurePressed Blushes, Jane Iredale provides a really handy chart for which blushes are suitable for various complexions and undertones. For example, if you have a medium skin depth with neutral undertones, the chart suggests which shades will best suit your skin. I absolutely love this feature, and it made my online experience even better.
I got the shade Cotton Candy, which is described as a shimmering dusty pink for light complexions and neutral undertones. It's not too warm or too cool and is the perfect flush of dusty pink. Beautiful. I think this would flatter all light complexions! The sheen is very subtle too, so it makes your skin look luminous, without being glittery. It's ultra-wearable.
The texture of this powder blush is incredibly soft, unlike anything I've known before. It's almost weightless. As this is a very fine powder, there is a fair amount of fallout when you tap a brush into the product. Personally, this doesn't bother me, as the fallout occurs in the pan and not on my face, but it's something to be mindful of.
When applied to my cheeks, the formula melts into my skin effortlessly for a poreless finish. It feels like I'm not wearing any product at all. One swipe of colour gives quite sheer coverage, but you can easily build this formula up to your desired intensity. I'm a bit obsessed with blush at the minute, so I love the option to build this up for a real pop of colour.
Rating: 4.5 stars
I love this blush. The buttery formula and beautiful dusky pink are divine!
2. Jane Iredale Just Kissed Lip and Cheek Stain
£34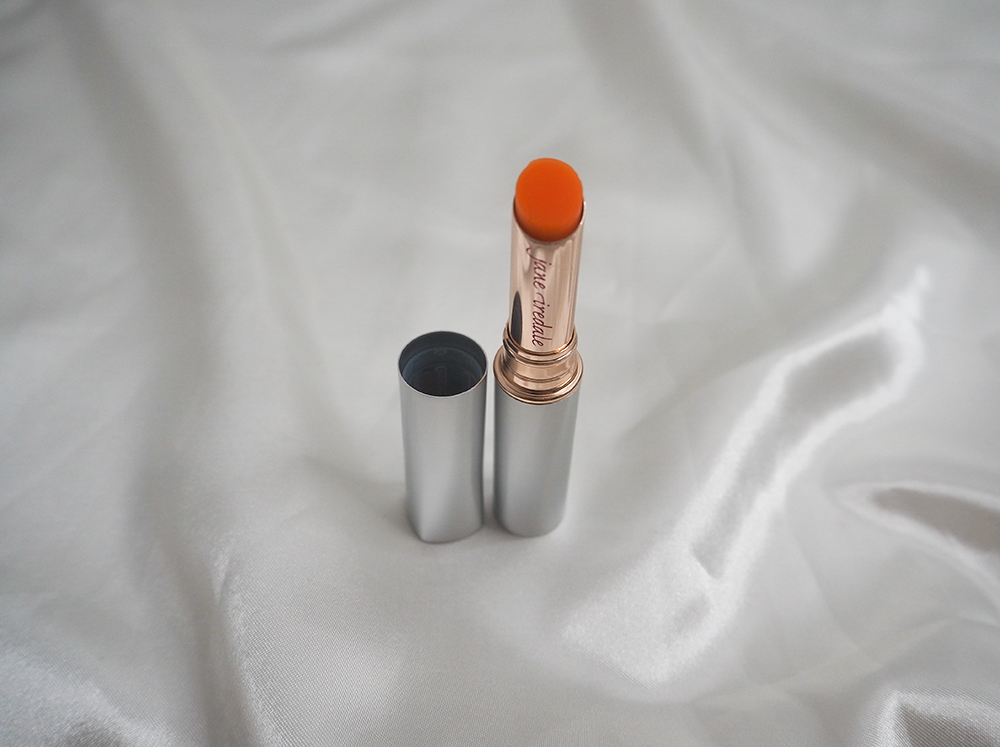 Product claims
The Jane Iredale Just Kissed Lip and Cheek Stain is a multipurpose product that can be applied to the lips and cheeks to enhance your skin's natural colouring. It promises to give you long-lasting and non-drying colour that flatters your skin's undertone.
Review
I got the shade Forever Peach, and it's very alluring. On me, at least, this leans more like a vibrant coral-orange shade than peach. And I love it.
I've only tried the Lip and Cheek Stain on my lips, and it holds true to its claims. It's incredibly long-wearing; even after eating and drinking, the colour will remain pigmented on your lips. Although the colour does begin fading throughout the day, this product actually stains my lips for effortless pigment.
The texture is non-drying and quite balmy. It's super soft and smooth – again, it's got the same weightless feeling as the blush!
The beauty of the Lip and Cheek Stain is that it's very wearable. A quick swipe of colour is pretty sheer, so it gives effortless chic. But you can build up the pigmentation to medium coverage. As this is a non-heavy formula, you could wear this during the day with minimal makeup more easily than matte lipstick. A smudge of this stain would work perfectly for a clean girl makeup look.
Rating: 4.5 stars
I think this product is lovely. It's perfect for those who prefer simple makeup looks.
Makeup look using the powder blush and lip stain
No makeup review would be complete without showing you what the products look like! Below, I'm wearing the powder blush and lip stain: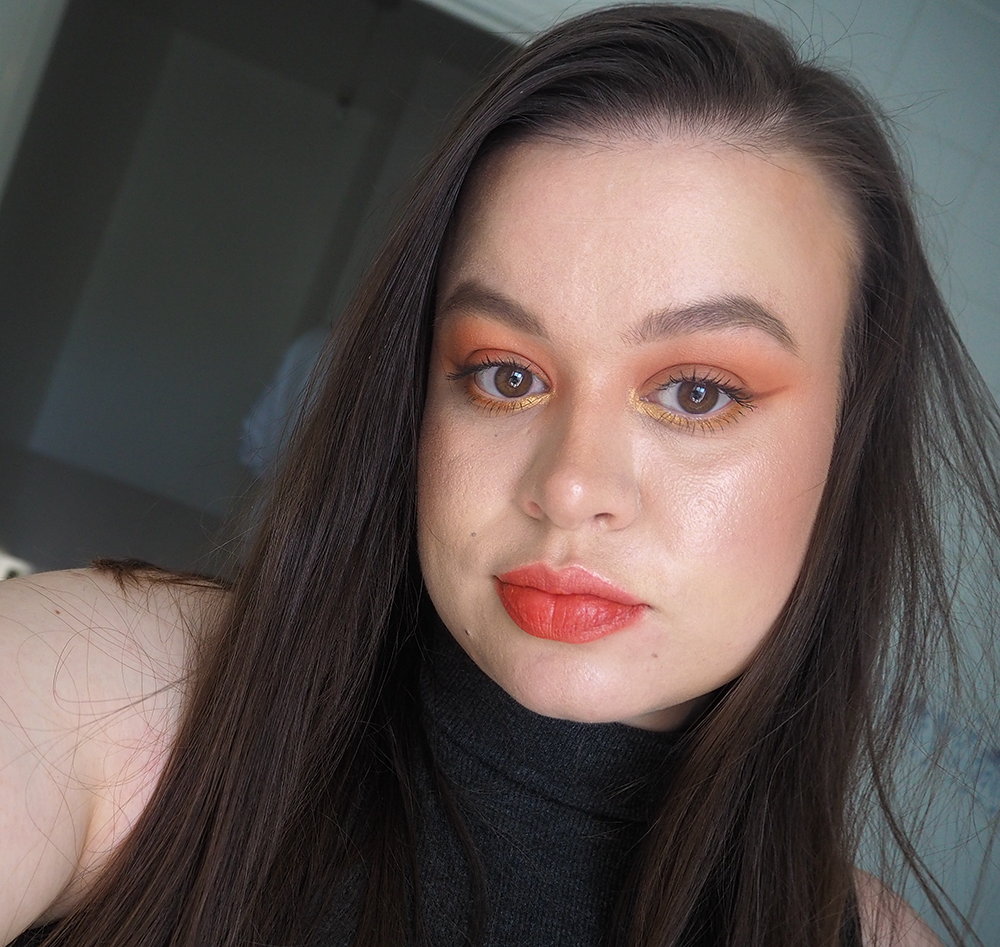 I love how both the lip stain and blush look. I built up the lip stain for greater intensity, and I'm obsessed with the shade. The soft pink blush is so pretty and blends effortlessly with contour and bronzer. I added some highlighter over the top for extra shine.
Overall Jane Iredale review
I'm very impressed with Jane Iredale. The makeup products I received are wonderful. Super easy to use, gorgeous shades, and wonderful textures. All of the products make my skin feel great too!
Both the lip stain and powder blush are natural-looking products, offering sheer coverage on application. These are products for people on the go who want effortless glam in a pinch! However, both products can be layered for a more intense colour payoff, so you have total control over their finish.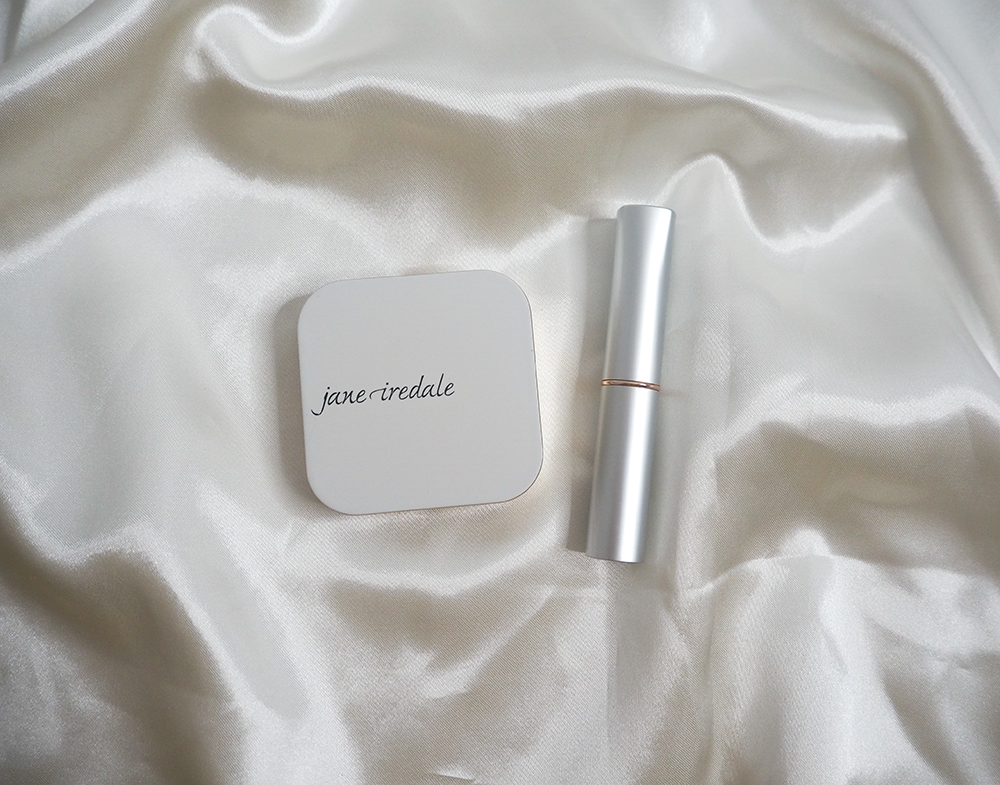 Neither of these products is dull. With a subtle sheen, they catch the light for natural radiance. If your skin's looking tired, these will instantly breathe life into your complexion.
The fact that Jane Iredale is cruelty-free and offers skin-loving makeup products is a big win for me. All of the products are modern too, fitting in with the current makeup trend of simple, understated, and sophisticated makeup that you can do in under 20 minutes.
What a fantastic brand. I can't wait to try more Jane Iredale products going forwards!
Favourite product?
Jane Iredale Lip and Cheek Stain
---
Are you a natural makeup lover or do you prefer a full beat? Let me know in the comments!