Last Updated on 23rd September 2023 by Sarah Sarsby
Disclaimer: Bali Body gifted me the Self Tanning Mousse and Luxe Tanning Mitt for review purposes
For today's blog post, I'm back with another Bali Body review and this time of the Self Tanning Mousse and Luxe Tanning Mitt.
First of all, I'd like to say a huge thanks to Bali Body for gifting me its iconic tanning mousse and mitt to try out. I've had a wonderful experience with the Bali Body products I've tried so far and can't wait to share my thoughts on the famous self-tan products.
Although this product was gifted to me, all thoughts are my own and I'll be honest if the product doesn't work for me.
I used to wear fake tan quite a lot when I was younger. However, unpleasant experiences of streaky tan and patchy application has put me off using it since. The Bali Body Self Tanning Mousse and Luxe Tanning Mitt are well known for being able to provide a flawless looking tan.
But do these self tan products live up to the hype or do they leave me with a patchy and unflattering look? Keep on reading to find out more.
What is Bali Body?
Bali Body is an Australian, vegan-friendly beauty company which creates products that are nourishing and beneficial to the skin. The company is famous for its tanning products, but it also does a nice range of skincare and suncare products.
Product claims
Bali Body Self Tanning Mousse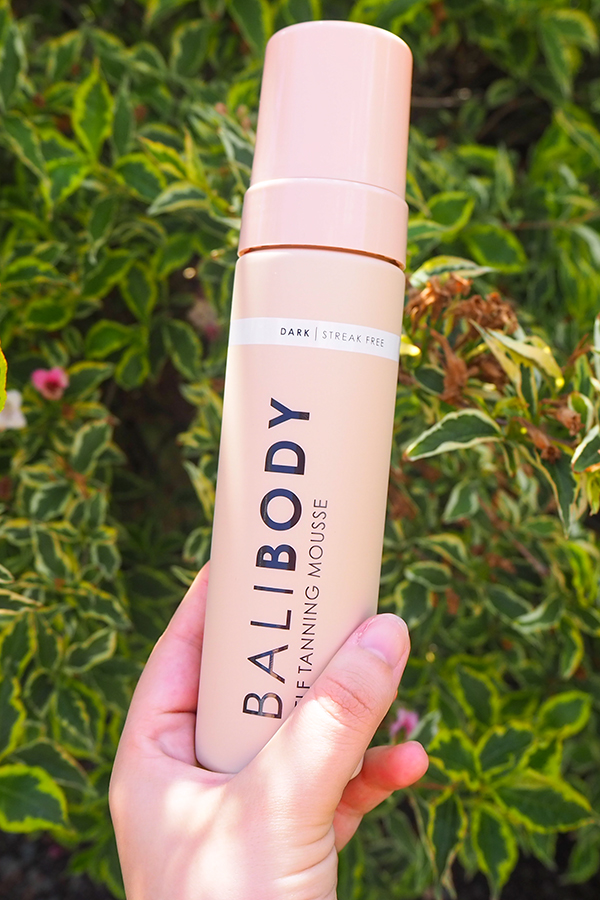 Achieve a flawless natural looking tan with our easy to apply, fast drying & lightweight tinted tanning mousse. No self tan smell. Formulated with colour guide technology to tailor your desired tan to your skin tone.

Bali Body
The self-tanning mousse promises to be streak-free and is 100% vegan. As the product is enriched with soothing chamomile extract, antioxidant coffee seed extract and rejuvenating pomegranate extract, Bali Body claims the fake tan will not only make your skin look good but also feel hydrated and glowing.
According to Bali Body, you can get 6-8 full body coats out of the fake tanning mousse.
Bali Body Luxe Tanning Mitt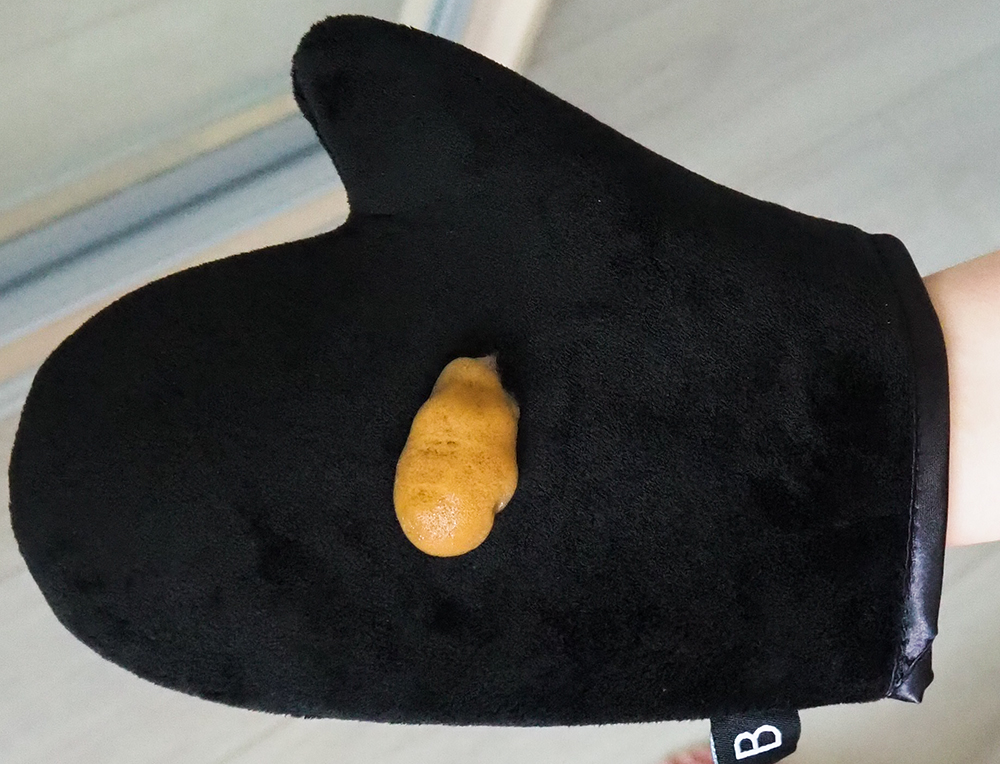 Our mitt ensures a streak free & smooth application of your Bali Body Self Tanning Mousse, keeping your hands stain free while providing a flawless tan every time.

Bali Body
Application
Before applying the self-tanning mousse with the mitt, I applied a body butter on my legs to ensure they were soft and smooth for a more even tan.
I used around 2-3 pumps of the Bali Body fake tan per leg, which covered my legs perfectly.
The Luxe Tanning Mitt is so soft that the self-tan glided easily over my legs. Some fake tans I've used in the past have applied really patchily, but this formula genuinely applied seamlessly and evenly.
Using the Self Tanning Mousse and Luxe Tanning Mitt together is a match made in heaven. The mousse was lightweight and blended into my skin easily, and the mitt ensured a smooth, streak-free application.
Before and after
To show you the difference that the fake tan makes to your skin, I took some before and after pictures.
Before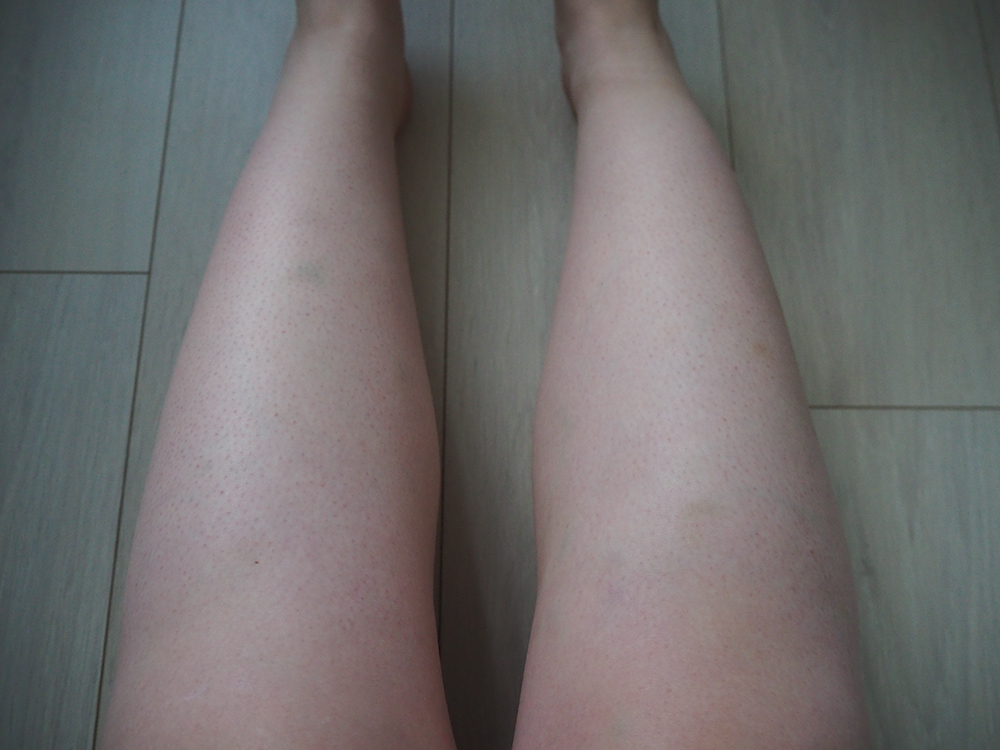 (Yes, I have milk bottle legs lol)
After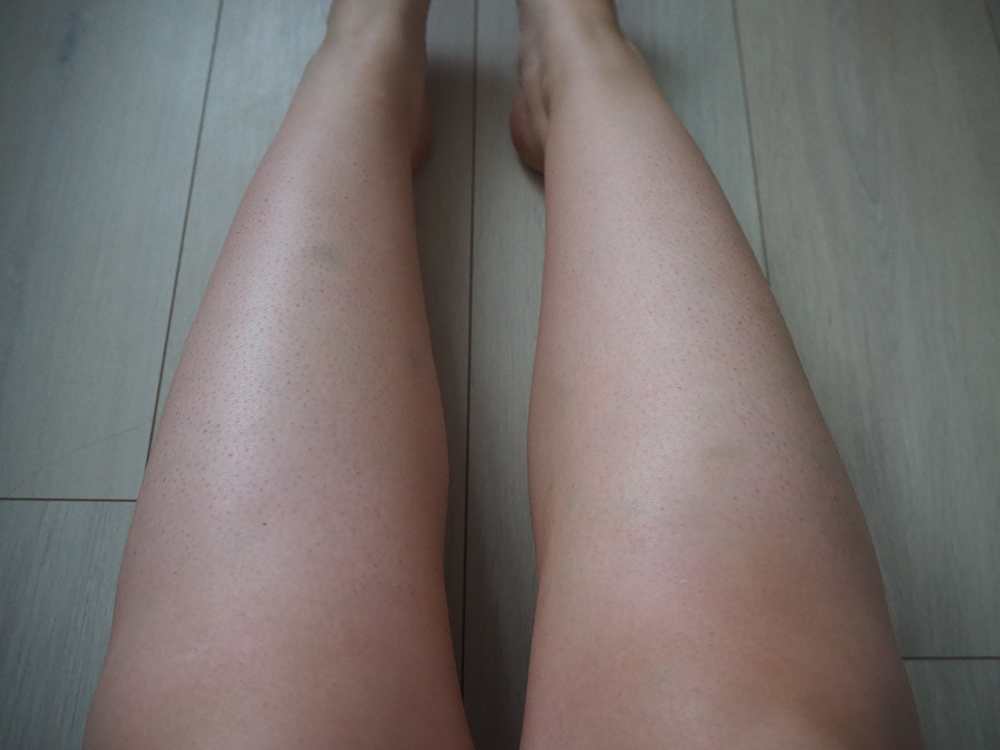 I left the fake tan on for around 4 hours before rinsing my legs under the shower, which Bali Body advises gives a medium tan. I love the look of the fake tan because it's very natural. There's nothing worse than looking 'tangoed' but I think the Self Tanning Mousse makes my skin look more golden and radiant.
My thoughts
I'm so impressed with the Self Tanning Mousse and Luxe Tanning Mitt. The fake tan was lightweight and blended into my skin so easily, without feeling dry or looking patchy. Plus, the addition of the soft tanning mitt ensured my application was seamless and streak-free.
I love how natural the Bali Body product looks on my skin. I don't tan well AT ALL so this self-tan would be perfect if I wanted to add a little more colour to my skin during the summertime or before going on holiday for a glow up.
Love, love, love. It's easily the best fake tan and tanning mitt I've ever used.
Where to buy
Retailing for £25.95 for 200ml of product, you can purchase the Self Tanning Mousse from Bali Body. You can buy the Luxe Tanning Mitt for £12.95 from Bali Body.
If you buy the tanning mousse and tanning mitt together on the Bali Body website, you get 20% off the mitt as part of the bundle.
Final thoughts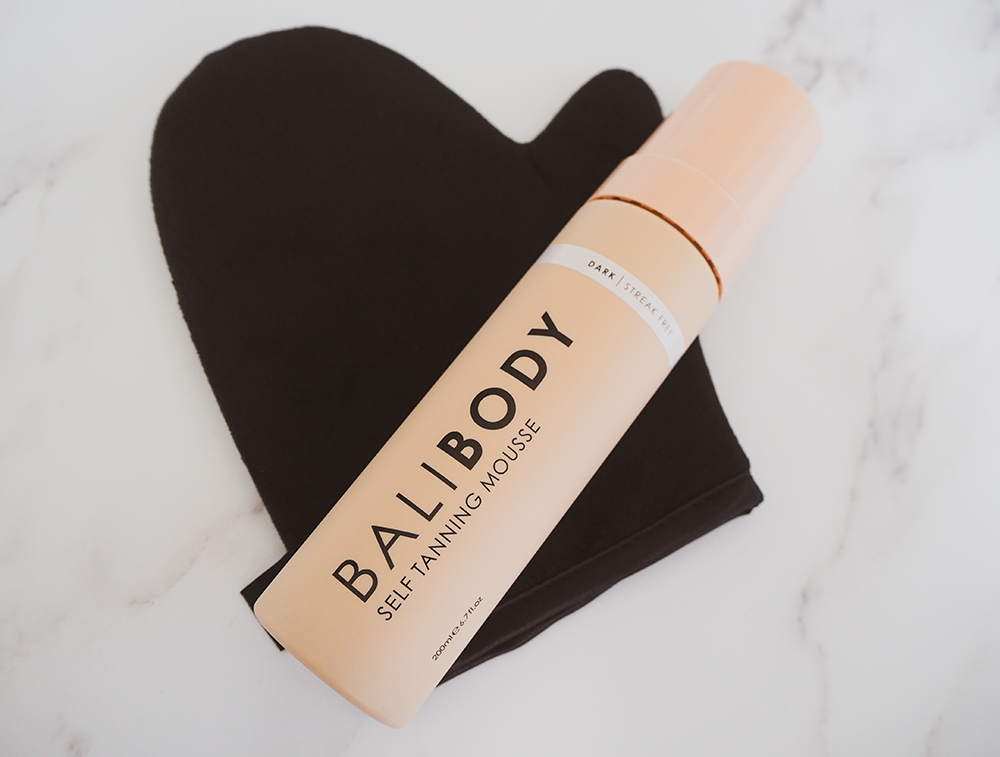 Once again, the Bali Body Self Tanning Mousse and Luxe Tanning Mitt have been excellent. If you like a natural, buildable fake tan, then look no further. These products will give you a golden glow, without any patchiness or streaks.
Rating: 5 stars