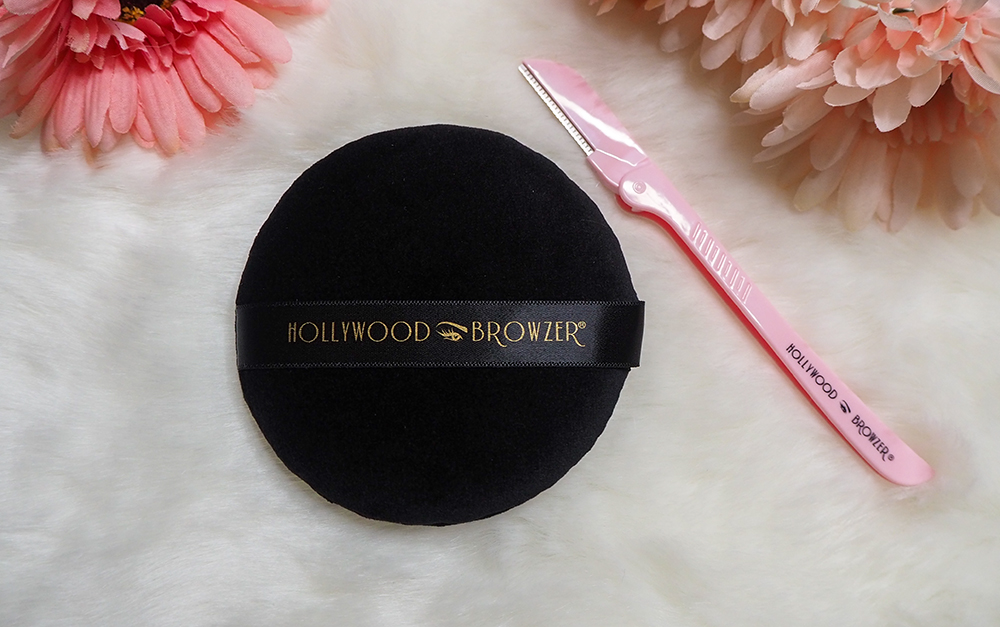 With many people unable to go out to beauty salons to get treatments due to the pandemic, Hollywood Browzer might be the new dermaplaning tool that you never knew you needed.
Dermaplaning is essentially face shaving. The method removes 'peach fuzz' – also known as vellus – and dead skin cells from your face to leave you with soft, smooth and hairless skin. Since, the beginning of the pandemic, more and more people have turned to at-home dermaplaning tools to remove facial hair.
But how well does the Hollywood Browzer beauty tool actually work? Is it a gimmick or does it truly get rid of facial hair? Please keep on reading to for my review of the Hollywood Browzer and for an exclusive 20% off discount code.
** This post contains some affiliate links. This means at no extra cost to you, I earn some commission if you purchase a product through my link. All thoughts are my own, though, as always. If you want to find out more, visit my affiliate disclosure page **
What is Hollywood Browzer?
Amy Anzel, Founder and Creator of the Hollywood Browzer, created the Hollywood Browzer tool to give everyone the opportunity to experience the same pain-free hair removal, eyebrow shaping and glowing skin as the models and celebrities who had Hollywood makeup artists working on them.
The Hollywood Browzer is a multi-functional beauty tool that shapes the eyebrows and instantly removes unwanted hair on the face and body while also exfoliating the skin at the same time with no pain, redness or irritation.

Hollywood Browzer
The dermaplaning tool has now become a "staple" in over a million households worldwide, according to the company.
Hollywood Browzer claims

The Hollywood Browzer promises to be able to get rid of dead skin cells, shape the eyebrows and dermaplane the skin in seconds. It claims to be virtually pain-free, leaving no redness or irritation, while giving you smooth skin.
Get professional salon style results at a fraction of the price.

Hollywood Browzer
Hollywood Browzer also says that using this dermaplaning tool will allow for seamless makeup application and enable skincare to penetrate more effectively.
Importantly, Hollywood Browzer promises that the hair will grow back exactly the same as before – no thicker or darker. This is because dermaplaning does not change the structure or the genetic makeup of the hair and thus the follicle itself, according to Dr Tiago Guimaraes MD, an
aesthetic/plastic surgeon, on the website.
Deluxe Microfibre Puff claims
Alongside the dermaplaning tool, Hollywood Browzer also kindly sent me the Deluxe Microfibre Puff to try.
The Deluxe Microfibre Puff is designed to be used alongside the Hollywood Browzer to keep the edge of the dermaplaning tool clean and to avoid hair build-up in beween strokes. This claims to give you the best results possible.
By wiping both sides of the Hollywood Browzer on the Microfibre Puff throughout dermaplaning, the puff keeps the beauty tool in good condition and is a place for you to catch and gather hair, dead skin cells and built-up debris.
How to use the Hollywood Browzer
To use the Hollywood Browzer, you should unfold it so it's fully extended. Then, you place the dermaplaning tool at a 45 degree angle on clean, dry skin (after cleansing is ideal). You then use short, gentle strokes in one direction, while using the other hand to hold skin taut.
And that's it. The process is very straightforward.
You can use the Hollywood Browzer for a variety of areas, including peach fuzz, sideburns, chin, upper lip, eyebrow shaping and the hairline – anywhere where you want to get rid of skin.
You're also advised to moisturise after using the beauty tool.
My experience with the dermaplaning tool and microfibre puff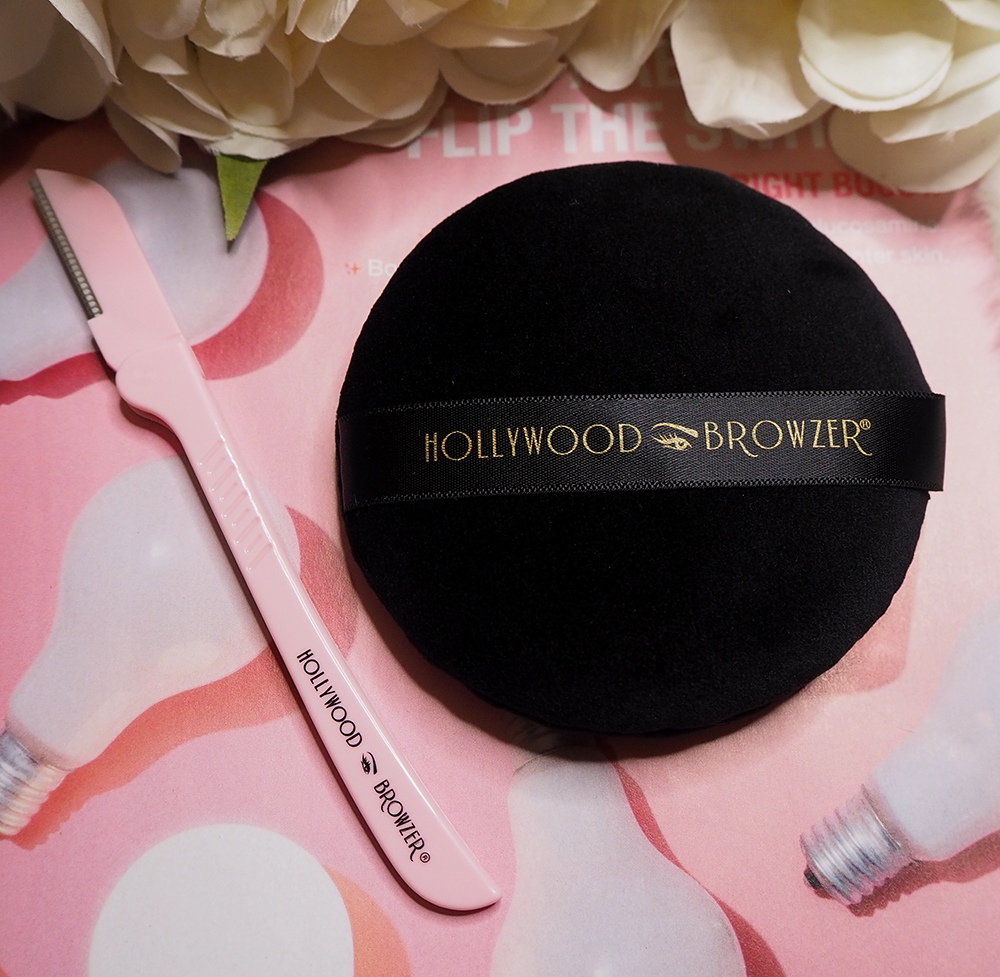 I used the dermaplaning tool to shape my eyebrows and on my upper lip to get rid of a few hairs.
For my eyebrows, I found using the tool harder to get to grips with. The blade is so sharp and I was worried that I'd accidentally slip and shave off half my eyebrow lol (I'm very clumsy). However, it removed the hairs easily. I think I still prefer using tweezers to get rid of stray eyebrow hairs but for those with thicker brows, using the Hollywood Browzer will be so much faster and just as effective.
For my upper lip, the Hollywood Browzer was excellent. It removed the hairs quickly and effortlessly. Be careful with the blade, though, as it's very sharp. I accidentally cut my upper lip slightly with the blade. I'm not light-handed, so this is a user error rather than a beauty tool error, but you need to be gentle with it.
My hairs definitely didn't grow back thicker or darker after using the Hollywood Browzer. Hairs will grow back at a similar pace to when you shave, which for me is around two weeks.
Do I recommend the Hollywood Browzer?

The Hollywood Browzer really impressed me. It's simple to use and because the blade is so sharp, it made removing any hairs super easy.
The Deluxe Microfibre Puff was a welcome addition too. It made cleaning the dermaplaning tool in between strokes effortless and allowed me to gather hair and dead skin cells in one place.
Admittedly, I'm not a hairy person at all. I don't have thick eyebrows and I don't have much peach fuzz/excess hair, so trying to grab before and after photos proved difficult. One thing I can confirm, though, is after using the dermaplaning tool, my skin definitely felt smoother.
For people that are hairier than me, I think using the Hollywood Browzer would make a big difference to your makeup application. As you'd get rid of any peach fuzz, you'd be able to get a smoother canvas for your foundation.
If you want an affordable dermaplaning tool and don't want to fork out on expensive treatments at a salon, you've got to try the Hollywood Browzer. You'll get instant results and your skin will look and feel incredibly smooth.
Where to buy + an exclusive 20% off discount code
On the Hollywood Browzer website, the Hollywood Browzer retails for £8.95 and the Deluxe Microfibre Puff retails for £7.95.
For an extra 20% off, you can use my exclusive discount code: SARAH20319. This means you can grab the Hollywood Browzer for a brilliant £7.16 and the Deluxe Microfibre Puff for £6.36.
The prices of the Hollywood Browzer are insanely good already but the 20% off code makes the products even more of a steal. I'd thoroughly recommend trying the Hollywood Browzer out for yourself!
Final thoughts on the Hollywood Browzer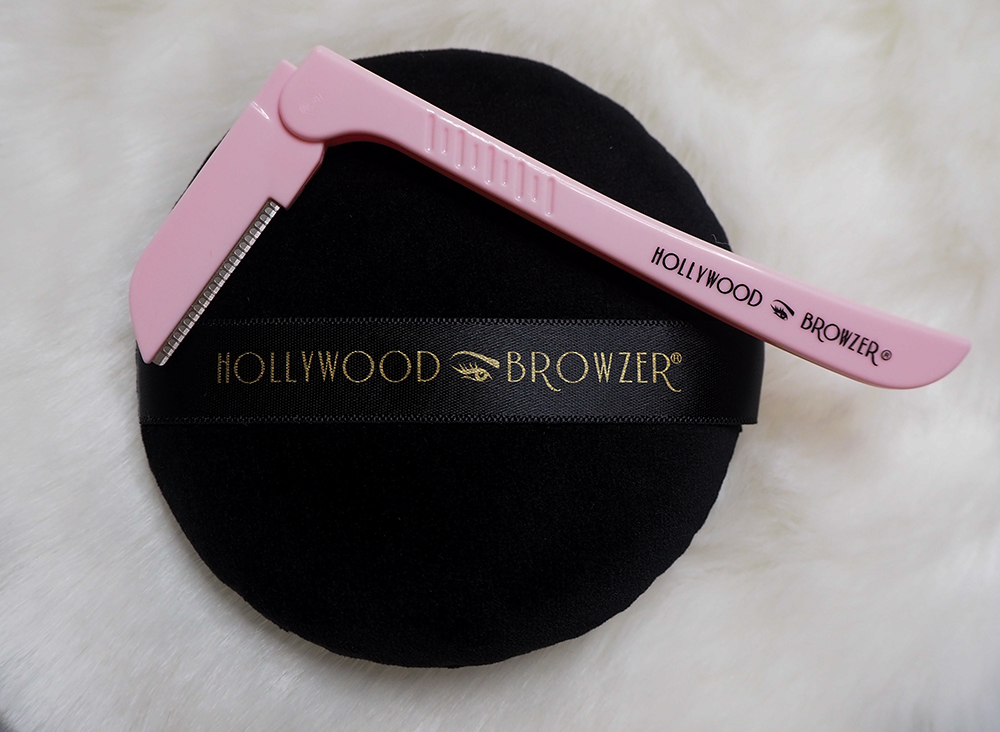 The Hollywood Browzer is a great, affordable and hassle-free dermaplaning tool for people looking to get rid of dead skin cells and facial hair.
Rating: 5 stars
I think the price point is unbelievable and I don't have anything bad to say about the beauty tool. Don't forget to use my discount code to save yourself some extra money!
---
Would you try the Hollywood Browzer?