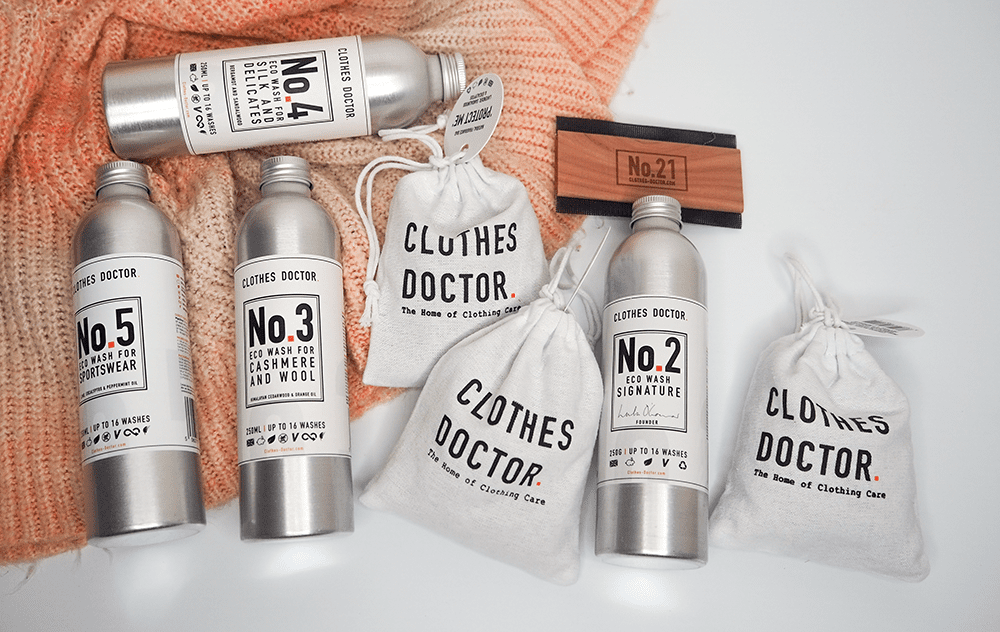 It's no secret that many laundry detergent brands aren't eco-friendly. Often, laundry detergents and fabric conditioners come in unnecessary plastic packaging that isn't biodegradable or compostable, meaning it contributes to plastic pollution and stays in the environment for many years. Sometimes even forever.
Thankfully, plastic-free laundry detergent brands like Clothes Doctor are far more sustainable. Clothes Doctor is designed to be much better for the environment while ensuring clothes are still fresh and clean.
In this honest review, I share whether Clothes Doctor effectively washes clothes, how well it removes stains and bad odours, and if it can work on cold washes.
* This post contains some affiliate links. This means at no extra cost to you, I earn some commission if you purchase a product through my link. All thoughts are my own, though, as always. If you want to find out more, visit my affiliate disclosure page **
What is Clothes Doctor?
Vegan and cruelty-free, Clothes Doctor is a UK-based specialist clothing care brand that's designed to extend the life of clothes. The brand is free from plastic and all packaging is infinitely recyclable, as it's made from 100% aluminium. Each clothing care product contains natural ingredients, including only essential oils as fragrance.
Beyond laundry detergent, the brand also sells eco-friendly fabric conditioners, cashmere combs, clothing care sprays, leather balms, stain removal products, scent bags, and much more.
What comes in the Clothes Doctor Detox Kit?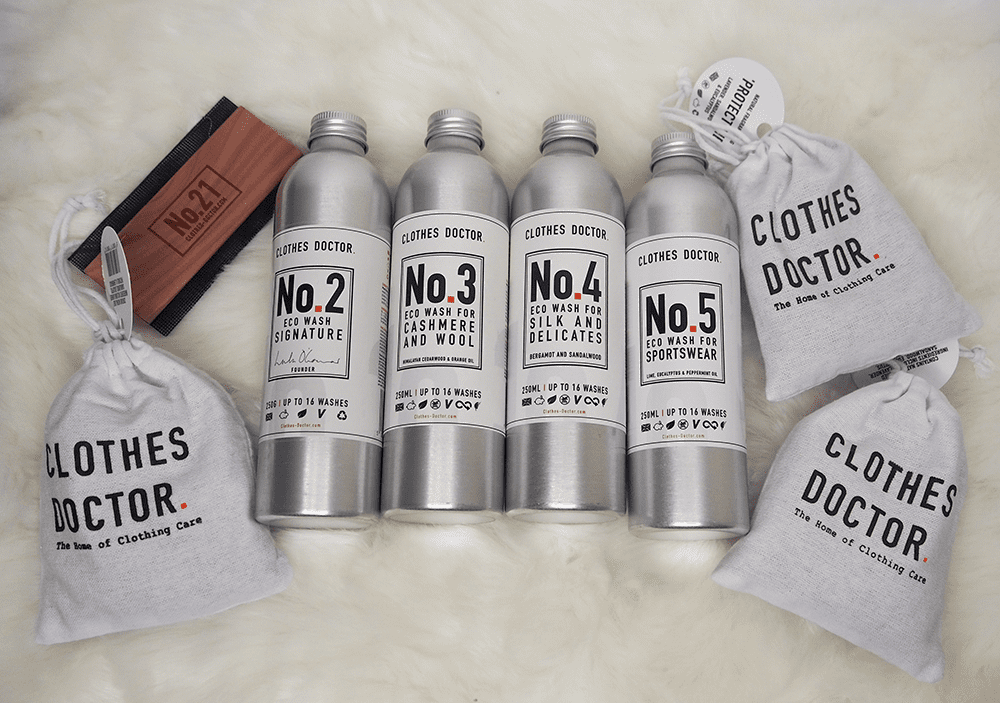 I received the Clothes Doctor Detox Kit to review, which is designed to refresh and restore your wardrobe. It contains the brand's bestselling specialist detergents and clothing care accessories that make clothes look newer and last longer.
The kit contains 6 items:
Eco Wash Signature Detergent
Eco Wash for Cashmere and Wool
Cashmere Comb in Red Cedarwood
Eco Wash for Silk and Delicates
Eco Wash for Sportswear
Set of three Moth Repellent Scent Bags
Each of the detergents has up to 16 washes, depending on usage.
Below, I discuss how effective each product is, how they compare to big-name laundry detergent products I've tried, and whether they're worth it.
How well the Detox Kit works
The accessories
Let's start with the accessories.
I've never used a cashmere comb before. I don't own any cashmere garments, so I used the comb on a knitted top that had gone a bit bobbly. The results surprised me! After running the comb over my top in one direction, it easily removed bobbling and pilling. The comb didn't damage the fabric and made my top look much newer and smoother.
The Moth Repellent Scent Bags are also great. They have a strong lavender scent, which I personally love. I can tell when I put on clothes from drawers containing these scent bags, as they smell floral and aromatic. Admittedly, I don't have an issue with moths making holes in my clothes where I currently live, but I could imagine these bags repelling moths, as they emit a strong scent.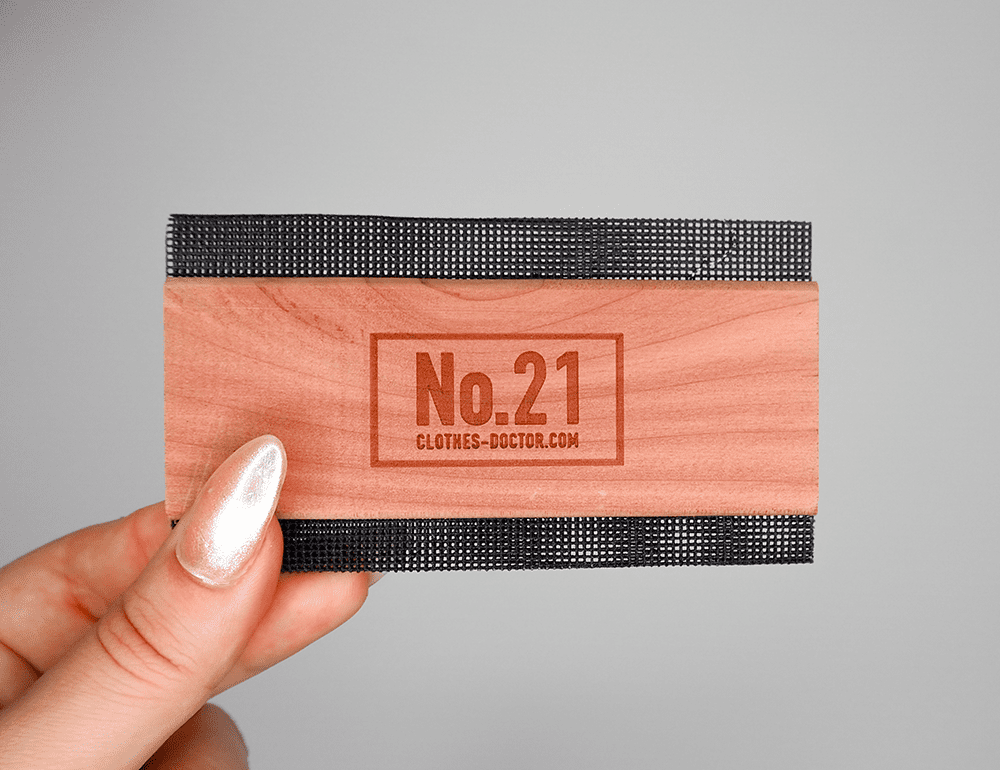 The detergents
I normally use Persil 3 in 1 Laundry Washing Capsules Non Bio and Comfort Fabric Conditioner for my clothes washing. Typically, I don't use any specialist clothing care products to deal with different fabrics like sportswear, silks, wool, or denim.
With all of Clothes Doctor's laundry detergents, you're advised to use 1-4 caps of detergent, depending on the load size and how dirty the clothes are. The detergents either come in powder or liquid.
In line with the eco-friendly brand, I washed all of my clothes at a maximum temperature of 30 degrees, as cold washes are proven to be much better for the environment. I didn't use any products outside of the Detox Kit so no fabric conditioner.
I first tried the Eco Wash Signature Detergent. It's a mineral-based formula that's designed to be gentle yet effective while removing stains. This detergent is designed to be used with low washing machine temperatures.
This did a great job of washing my clothes. I used 2 caps, as I had a fairly heavy load, but the clothes weren't particularly dirty or stained. It has a lovely fresh scent – like clean cotton – and got rid of any stains, dirt, and odours effortlessly. Despite not using fabric conditioner, Eco Wash Signature Detergent made my clothes soft. It worked just as well as my Persil pods with zero waste.
Next, I tried the Eco Wash for Silk and Delicates. It claims to be gentle and suitable for sensitive skin while retaining the luxurious properties of silk. This has a delicate scent of bergamont and sandalwood but isn't overpowering.
I only washed a couple of silk pillowcases, so I used 1.5 caps. Although Clothes Doctor gives instructions for using this detergent with silk pillowcases in a sink and not a washing machine, I used my washing machine. Mine has a 'silks/delicates' option, which I've never had an issue with. It did a stellar job of making the pillowcases fresh, clean, odour-free, and removed any lingering dirt. The silk still felt smooth and uber-soft, even without fabric conditioner.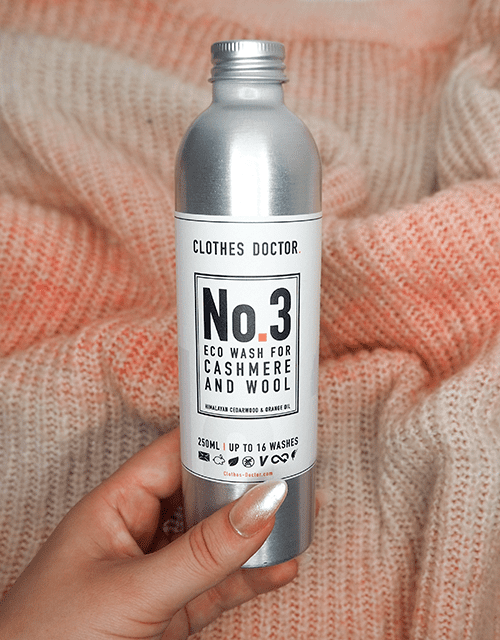 Then, I tried the Eco Wash for Sportswear. This powerful detergent promises to fight strong body odours, remove tough stains, and eliminate chlorine. It claims to deliver an invigorating fragrance with lime, peppermint, eucalyptus, and lemongrass.
I used 3 caps of this detergent on a fairly light load of very sweaty clothes following an intense workout. It refreshed the clothes, had a light aromatic fragrance, and got rid of most of the odour. The clothes didn't have the same strong fragrance profile compared to other detergents I've used, which would've been nice to uplift the sportswear further, but it definitely did the job, even on 30 degrees.
Finally, I tried the Eco Wash for Cashmere and Wool. It's supposed to be a gentle and softening detergent that extends the life of knitwear.
Out of all the detergents, this had the strongest-smelling fragrance post-wash, which lasted for several days. It smells musky, thanks to the cedarwood, without being overpowering, which I love. I used 2 caps on my teddy coat, and it came out of the washing machine fresh, clean, and very soft.
Where to buy
The Detox Kit retails for £78 and can be purchased directly from Clothes Doctor. It works out as £13 per product on average.
For the quality of the products, the eco-friendly approach, and how well they either washed or cared for clothes, I think this kit is worth it.
Do I recommend this eco-friendly laundry detergent brand?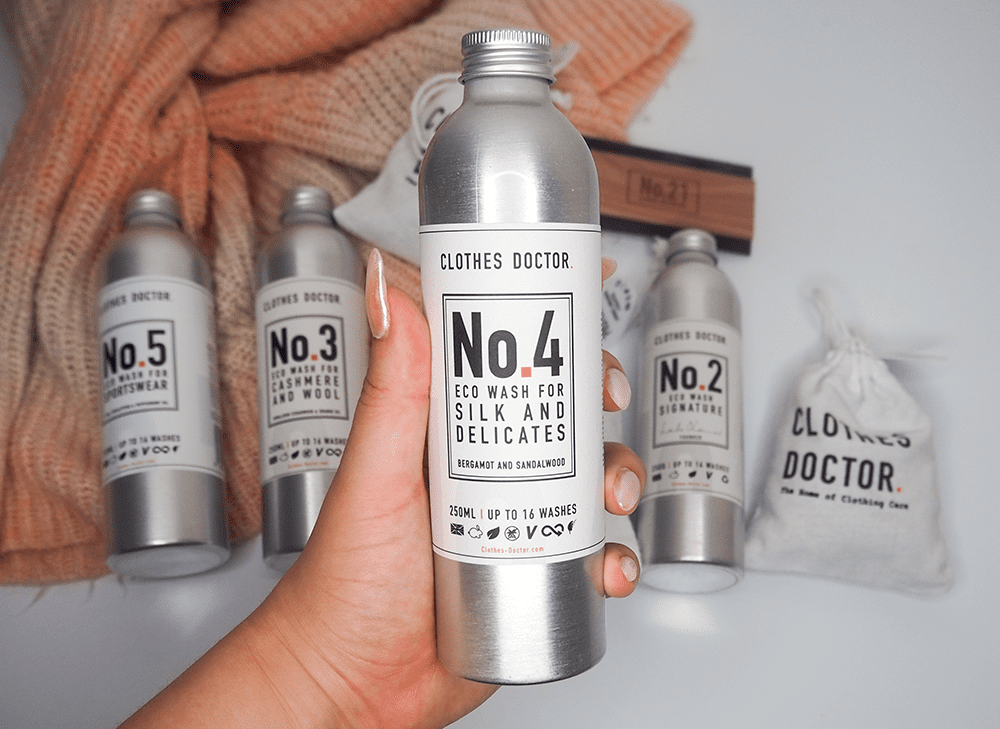 I definitely recommend Clothes Doctor. All of the products met their claims, are very effective at washing and caring for clothes at low temperatures, and have lovely aromatic fragrances running throughout.
The vegan, cruelty-free, and sustainable approach to clothing care is refreshing and important. It's amazing that all of the packaging is free from plastic and can be recycled. No waste means a healthier, happier planet.
Clothes Doctor is a shining example of how you can make eco-conscious consumer choices without sacrificing quality.