Last Updated on 29th March 2023 by Sarah Sarsby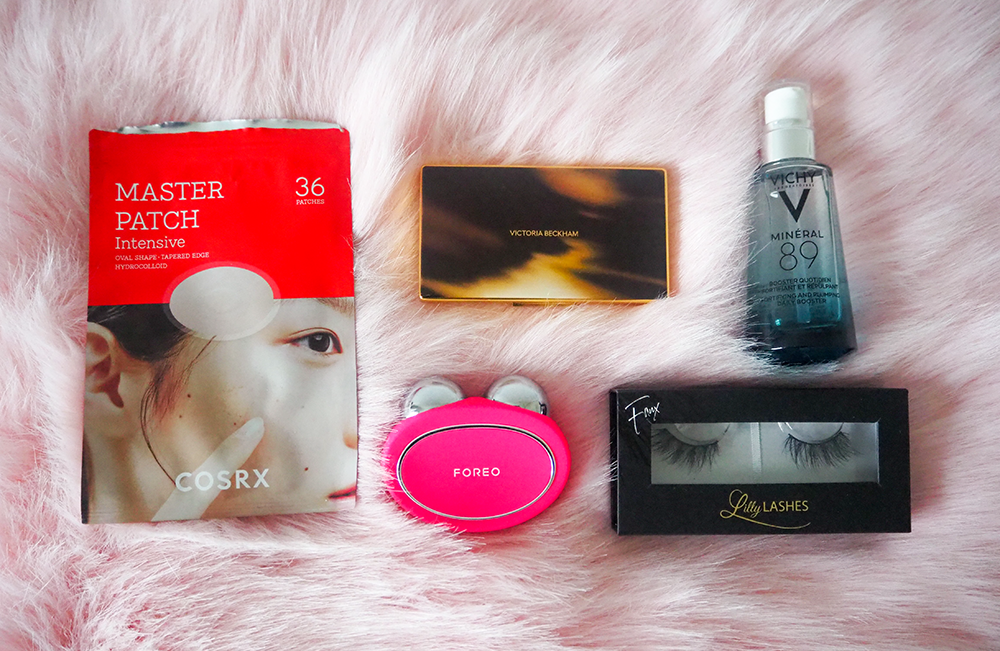 My March 2023 beauty faves contains 5 fantastic makeup and skincare products that I keep reaching for and need to be on your radar.
With up to 20% off the products in this post, this is the perfect time to do a beauty haul. All of these picks improve the look and feel of my skin, whether it's increased hydration, a more sculpted appearance, getting rid of spots, or lengthening my lashes.
Keep reading to discover why these 5 products are worth your time and money!
* This post contains some affiliate links. This means at no extra cost to you, I earn some commission if you purchase a product through my link. All thoughts are my own, though, as always. If you want to find out more, visit my affiliate disclosure page **
1. FOREO Bear*
£319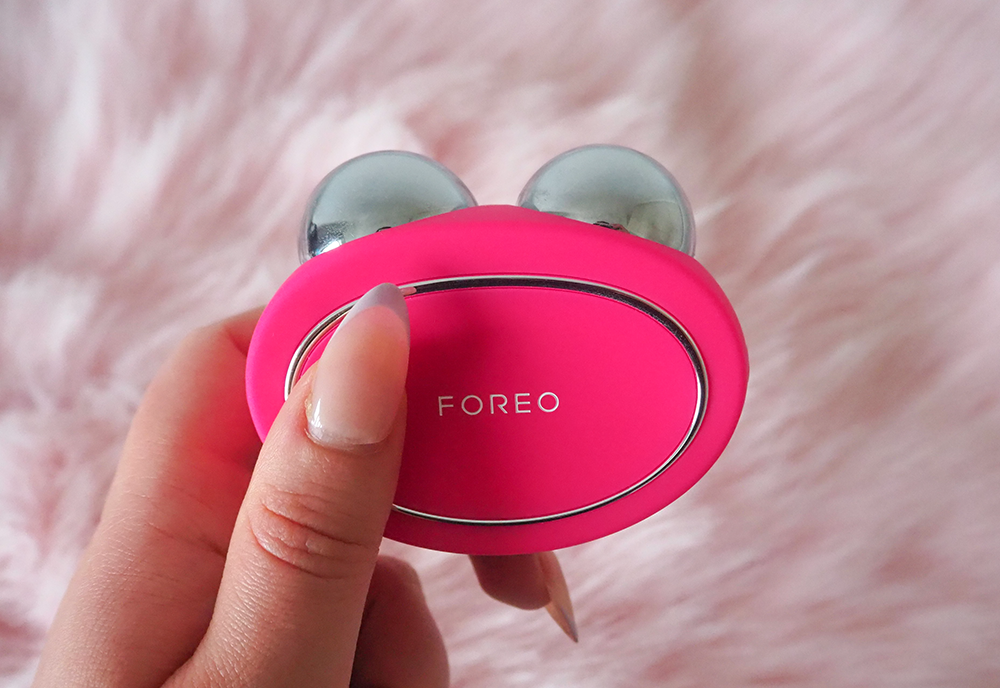 FOREO Bear is easily one of the best skincare devices I've ever used. This innovative microcurrent device effortlessly sculpts, tightens, and tones the face for a more lifted appearance.
Since using the microcurrent device, my skin feels firmer and looks more lifted. The toned results are particularly noticeable straight after using the device, but the long-term benefits are a reduced appearance of fine lines and wrinkles and improved skin elasticity.
And it's really therapeutic to follow a quick 2.5-minute treatment via the accompanying FOREO app. It's super convenient, and I can easily make time for a microcurrent treatment each evening.
Check out my before and after results.
Rating: 5 stars
This device is absolutely worth the hype!
2. Lilly Lashes 3D Faux Mink Lashes Milan*
£27.95
Get 10% off False Eyelashes with my code AWOMANSC10
The Lilly Lashes 3D Faux Mink Lashes Milan are so pretty. I love wispy, fluttery, and lengthening eyelashes, and these premium lashes tick all the boxes.
These lashes are sultry and dramatic without being heavy and OTT. The lash band is thin and flexible, which makes applying them easy.
I adore the finished fluttery look. Although I don't wear false lashes all the time, when I do, it always adds a welcome touch of glamour to my makeup look, especially when the lashes are eye-catching like the ones from Lilly Lashes.
Check the falsies out in pic 2 in my Insta post below:
Don't forget to follow me on Insta for extra beauty content you won't find on the blog!
Rating: 4.5 stars
I'm so glad these vegan falsies made it into my collection.
3. COSRX Master Patch Intensive
£13.99 for 36 patches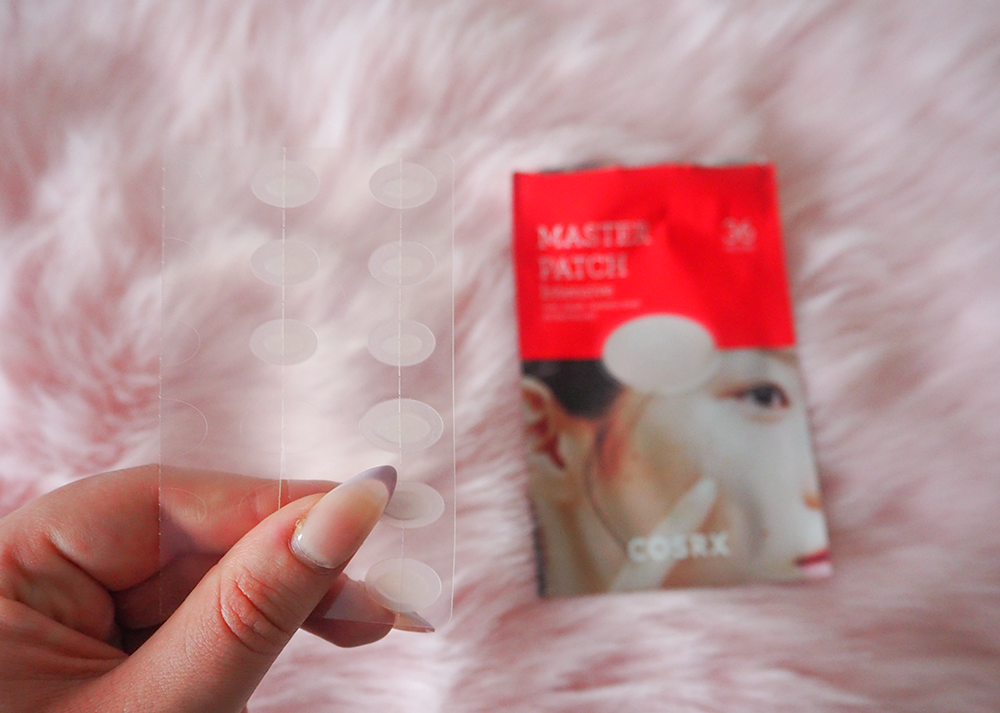 Get 20% off these LookFantastic brands, including COSRX, with my code LFTFBLOGSARAH
I was sceptical about how well the COSRX Master Patch Intensive would work. Yet, these dedicated spot stickers are highly effective and are my go-to solution when I have a breakout.
Each sticker is infused with salicylic acid and tea tree oil to zap away at spots. If I've got an angry spot, I apply a patch overnight. By morning, the zit is way less inflamed and red, far less noticeable, and feels much calmer. In fact, sometimes, the patch gets rid of the spot completely overnight.
If I get a militant breakout appear out of nowhere, I can rely on a COSRX pimple patch to get rid of it quickly.
Rating: 5 stars
I'd recommend these pimple patches highly for oily-skinned people who struggle with breakouts.
4. Victoria Beckham Beauty Matte Bronzing Brick 02
£56 for 9.6g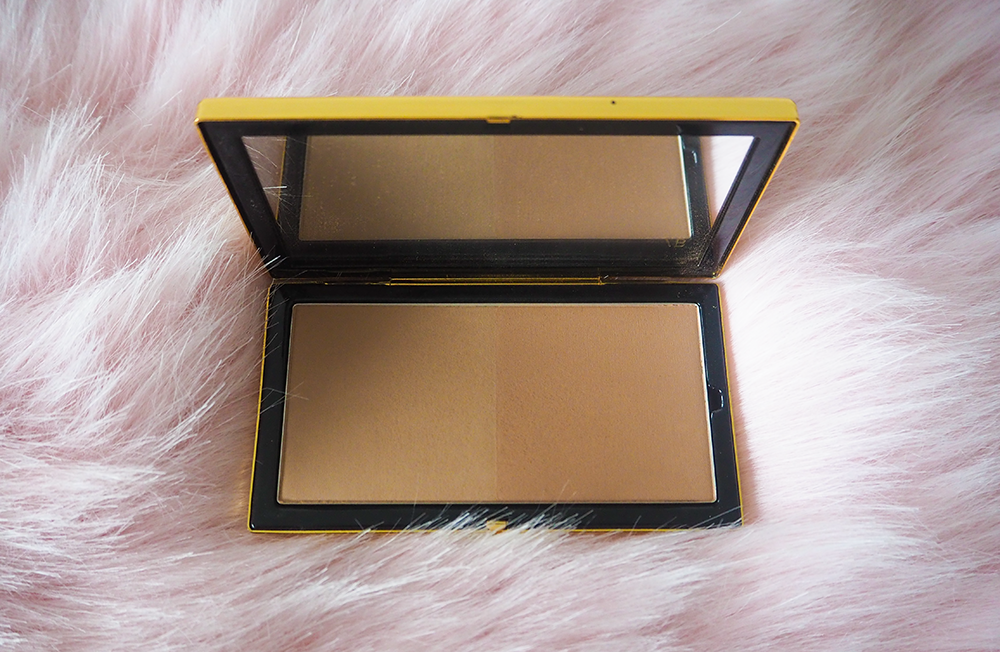 The Victoria Beckham Beauty Matte Bronzing Brick has a special place in my heart. It's probably the best bronzer I've ever tried.
Although this is a high-end bronzer, it's worth every penny.
The shade is so gorgeous. The texture is soft and silky. I can easily build up pigmentation to my desired intensity, whether it's a soft wash of bronze or a sculpted warm look. The bronzer lasts all day without fading or going patchy. Plus, it's so flattering on the skin. It's matte but not flat and has a soft-focus skin-like finish.
It delivers sunkissed skin in an instant.
Read my full review with swatches here.
Rating: 5 stars
I genuinely don't have a bad word to say about the bronzer. It's definitely one of my best makeup purchases.
5. VICHY Minéral 89 Hyaluronic Acid Serum
£27.50 for 50ml or £35 for 75ml
Get 20% off these LookFantastic brands, including Vichy, with my code LFTFBLOGSARAH
The VICHY Minéral 89 Hyaluronic Acid Serum is very popular and with good reason. This intensely hydrating serum instantly quenches dehydration, keeps skin moisturised all day, and gives it desirable dewiness.
It instantly makes my skin feel plumper too, which I love. The serum doesn't pill either, so you can layer it with other serums and skincare products. I easily slotted the serum into my everyday skincare routine, and my oily skin loves it.
This is fantastic to use as skincare prep before you do a makeup look, as it ensures your base products won't cling to any dry patches for a smooth and even finish.
Rating: 5 stars
I totally see why this serum is worth the hype!
Final thoughts on my March 2023 beauty faves
And that's my March 2023 beauty faves wrapped up. If I could only recommend one product from this list, it'd be FOREO Bear. It's a game-changer. But all of the products are brilliant, so it's worth checking them out when you're doing your next beauty haul.
---
What beauty products have you been reaching for recently?