Last Updated on 24th August 2020 by Sarah Sarsby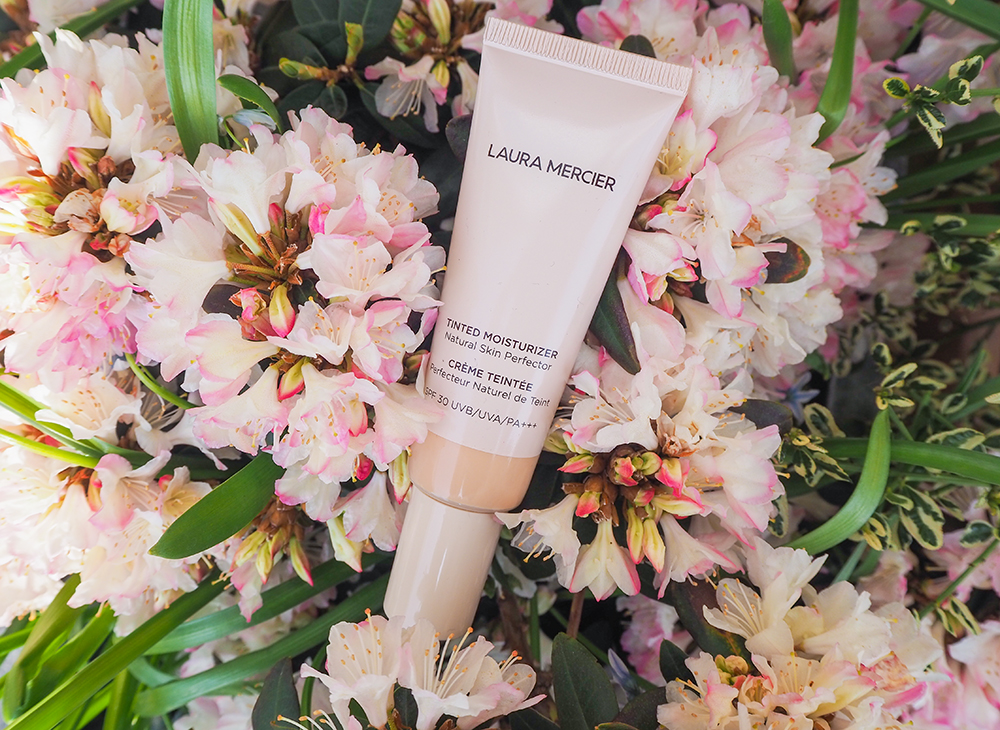 For today's blog post, I'm going to be reviewing one of the most iconic and celebrated tinted moisturisers on the market – the Laura Mercier Tinted Moisturizer.
If you'd asked me several years ago whether I'd wear a tinted moisturiser, the answer would've been a definite no. I was all about full coverage, matte foundations. Now, whilst I still love a full coverage foundation, I also enjoy lighter, sheerer and dewier finishes.
I realised that I didn't own a lightweight foundation for when I just wanted to put a quick makeup look together. A heavy foundation doesn't work well with a natural look, so I decided it was time to invest in a tinted moisturiser. I'd heard a lot of amazing things about the Laura Mercier Tinted Moisturizer so I took the plunge and bought it.
But is actually any good? How much coverage does it give? What's the finish like? Is it long-lasting? I'll answer all of these questions in the review so keep on reading if you'd like to learn more about this popular product.
What is Laura Mercier?
Established in 1996, Laura Mercier is a popular French cosmetics brand known for creating a "flawless face". Its Tinted Moisturizer and Translucent Loose Setting Powder are iconic in the beauty world.
Product ingredients and claims
The Laura Mercier Tinted Moisturizer aims to provide sheer and lightweight coverage for a natural, effortless and dewy finish.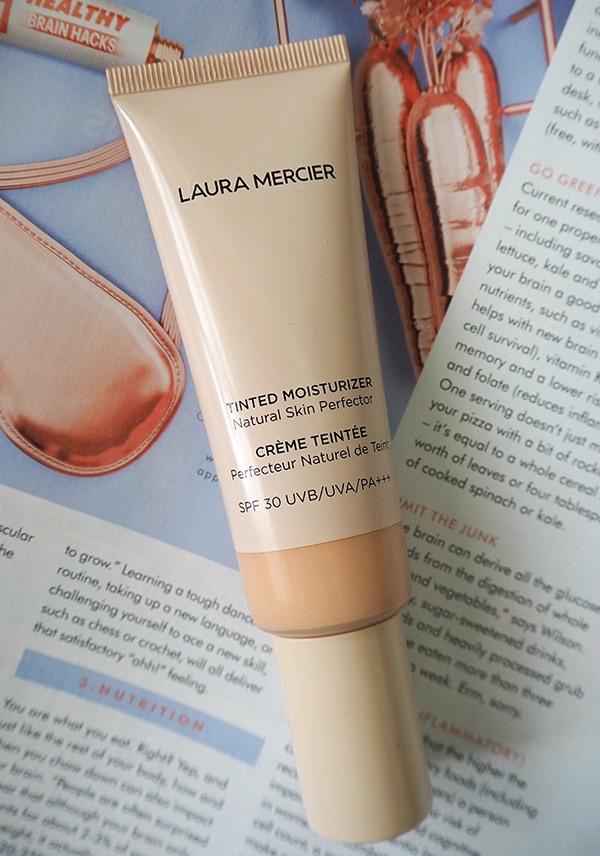 This perfect blend of skincare and makeup improves your skin over time with a Hydrating Complex made up of Macadamia and Kukui Seed Oils that helps increase the skin's moisture levels long-term for 24 hours of hydration, while reducing the signs of visibly dry skin.

Laura Mercier
The tinted moisturiser contains tamarind seed extra for long-lasting hydration and moisture as well as vitamins C and E. It also boasts Broad Spectrum SPF 30 UVB/UVA sunscreen for added protection against the sun and UV rays.
A thought on the shade range
After looking online, I decided shade 1W1 Porcelain would be the best match for me as it's described as "fair warm". The shade is perfect for me! If you're considering buying the tinted moisturiser, try to find swatches of the different shades online as they can be helpful.
One thing I will say, though, is I think there could be a lot more shades for medium and deep skin tones. As the tinted moisturiser is sheer, getting an exact colour match isn't so essential, but there isn't as much choice for medium and deep skin tones, which sucks.
I think Laura Mercier could and should do more to address the gaps in its shade range.
My thoughts
Besides the Bali Body BB Cream, the Laura Mercier Tinted Moisturizer is the first sheer coverage base product I've ever bought. My skin has improved over time because I look after it properly now and as I've got older, it's become much less oily, so I thought a tinted moisturiser would be perfect as I don't have many blemishes or spots now.
I couldn't recommend this product enough. The formula is creamy and applies over your face like silk. You don't need to worry about the product sinking into your pores as it's incredibly lightweight and smooths out over the skin like a dream.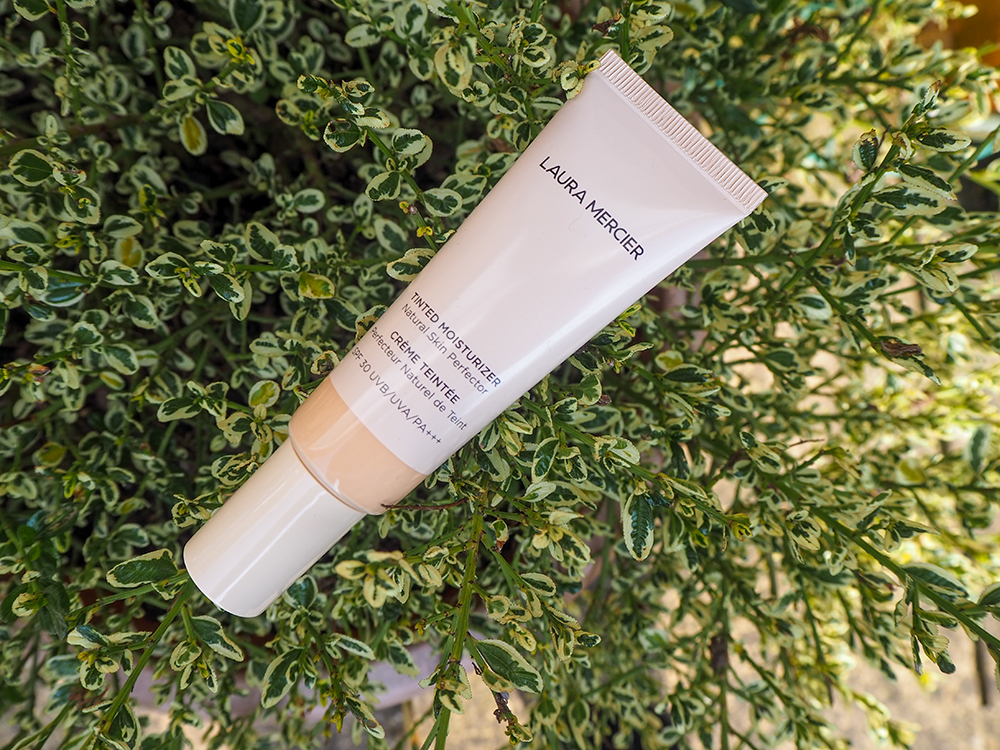 I also find the Laura Mercier Tinted Moisturizer to be very buildable. If there are areas where I want a little more coverage, I simply add more into that area. The moisturiser doesn't go tacky either, which makes blending it out really easy.
The coverage is very sheer and lightweight, so your skin still looks like skin. However, there's enough coverage to diminish the appearance of blemishes, redness and spots. If there are areas where you want more coverage, you can simply apply concealer over the top of the tinted moisturiser.
My favourite thing about the tinted moisturiser is how it looks on the skin. It's so natural but adds some healthy radiance and dewiness. This, combined with the poreless and lightweight finish, means your skin looks effortlessly beautiful. It's your skin but smoother, glowier and more blemish-free. What's not to like?
The Laura Mercier Tinted Moisturizer is ideal for summertime where you might want some lightweight coverage. It's also great if you want to throw together a quick but put-together sort of makeup look. I find the moisturiser lasts well throughout the day too.
Before and after
For comparison, I've take some before and after shots of me wearing the tinted moisturiser: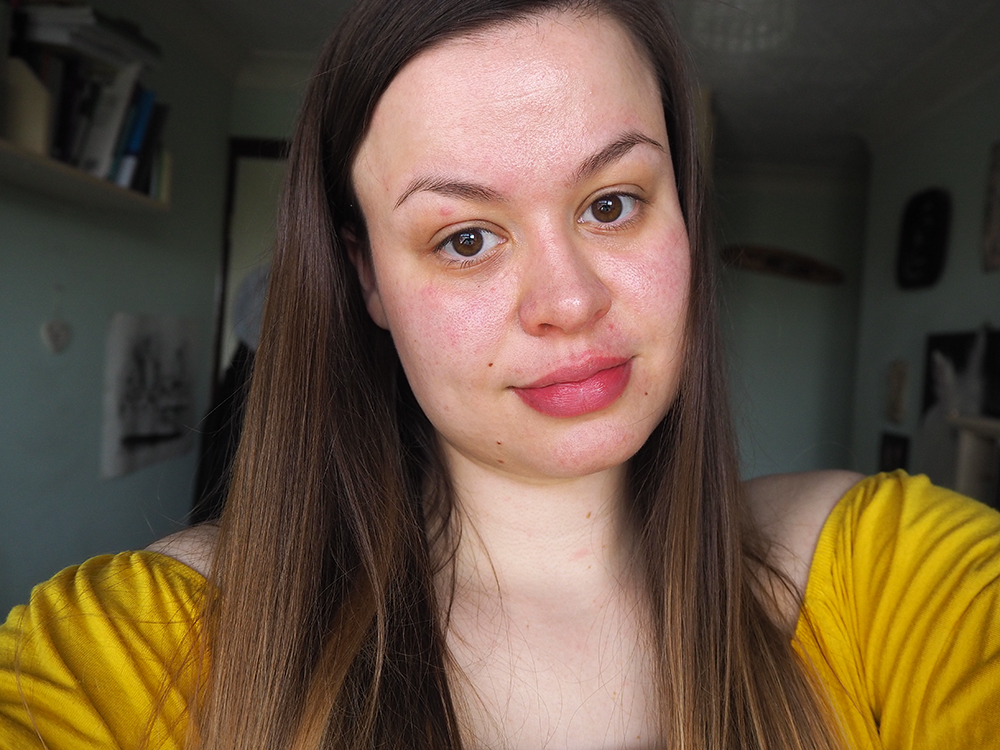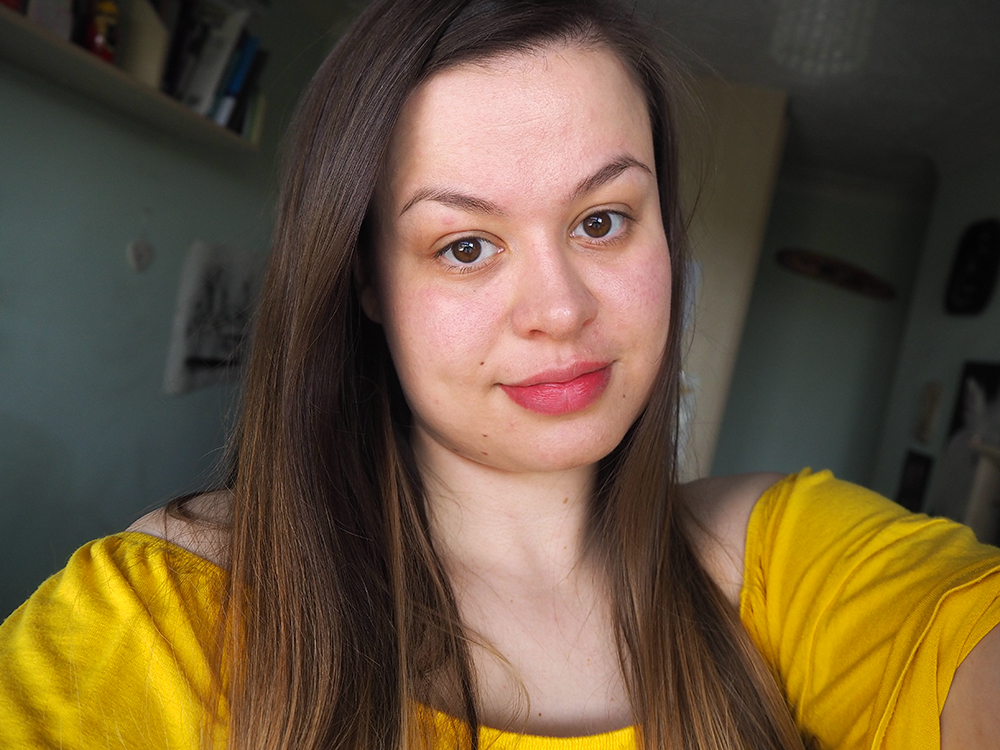 As you can see, the product is very sheer but has covered up some of the redness I have while adding a bit more radiance and life to my skin. I also think it makes my skin look a little brighter, which my camera definitely picked up.
I'm honestly head over heels for this product!
Where to buy
Retailing for £35 – which is admittedly fairly pricey for a tinted moisturiser – you can purchase the Laura Mercier Tinted Moisturizer from Space NK or Cult Beauty. I definitely think it's worth the money but appreciate it might be too expensive for some people.
Conclusion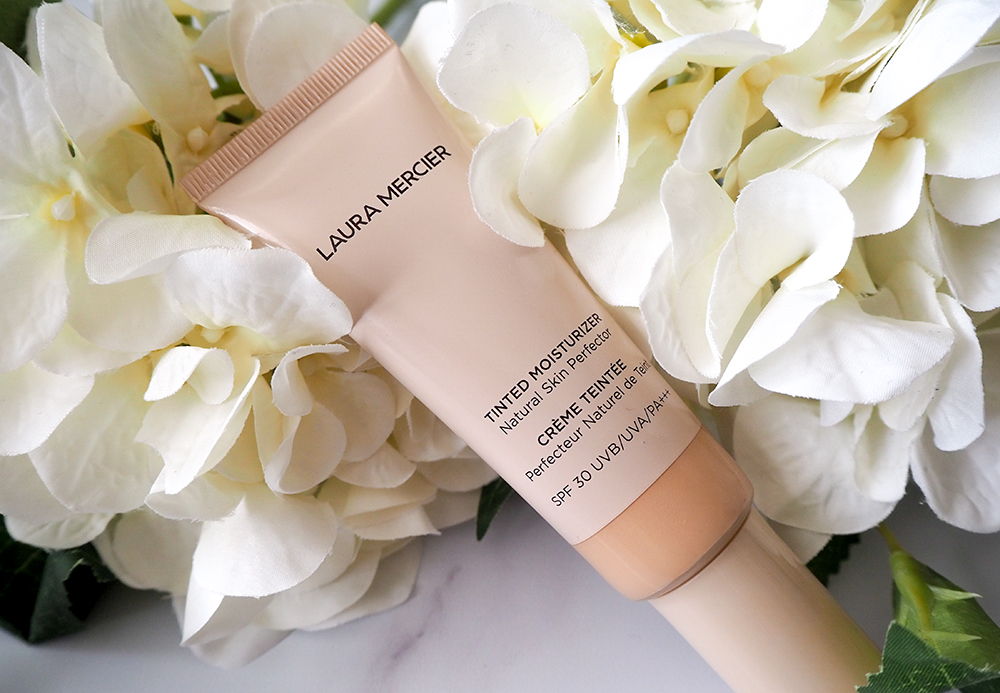 O B S E S S E D. I adore this tinted moisturiser and will 100% buy it again in the future. I can't imagine another tinted moisturiser beating this one and love how naturally glowy it makes my skin look.
If you're looking for a lightweight, sheer coverage and radiant tinted moisturiser, then you won't be disappointed with the Laura Mercier one!
Rating: 5 stars