Last Updated on 24th August 2020 by Sarah Sarsby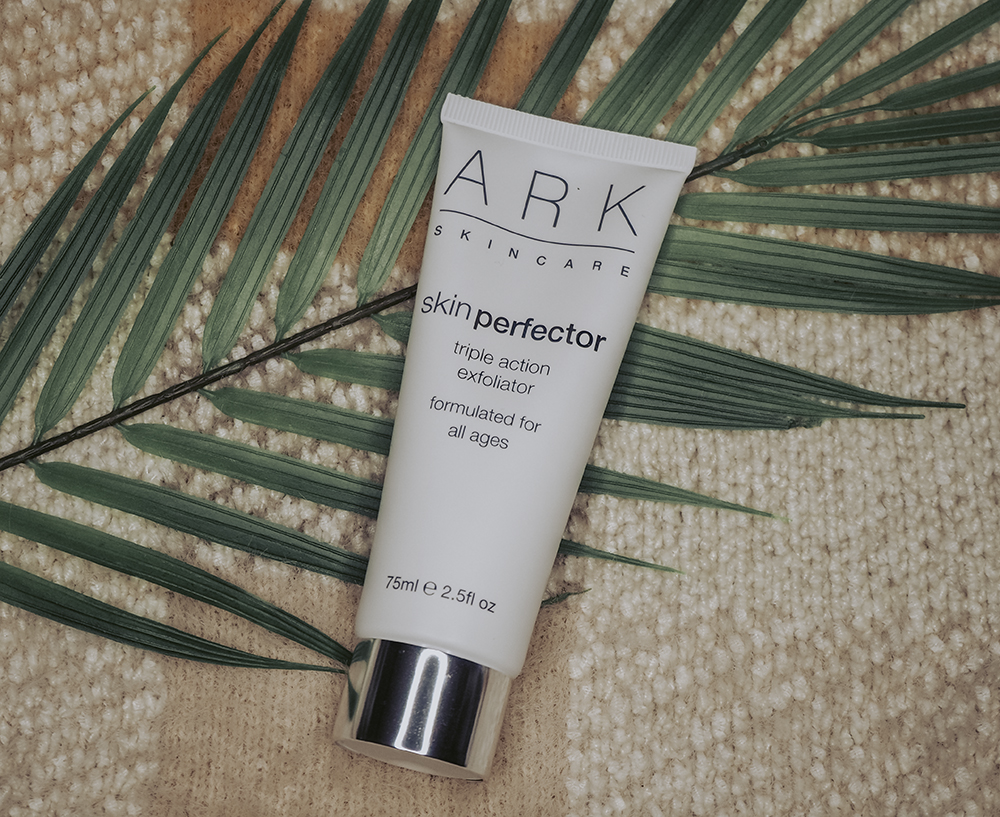 Disclaimer: ARK Skincare gifted me the Triple Action Exfoliator for review purposes but all thoughts are my own, as always
For today's blog post, I'm going to be reviewing a new product from a skincare brand I've not tried before – the ARK Skincare Triple Action Exfoliator.
I was lucky enough to have a selection of products gifted to me from the ARK Skincare team, which I was ecstatic about. Firstly, I want to say a huge thanks to ARK Skincare for such an incredible opportunity. I've seen glowing reviews about the products, so I can't wait to try them all.
Although the products were gifted to me, I vow to remain honest and impartial about the products. If they don't work for my skin, I'll be letting you know.
I've never found an exfoliator that I truly love. Will the ARK Skincare Triple Action Exfoliator be my new holy grail exfoliator? Keep on reading to find out more!
What is ARK Skincare?
ARK Skincare is an award-winning British skincare brand, which treats skin by age and skin concern using bioactive natural ingredients, combining antioxidants, lipids and vitamins.

ARK Skincare
There is a broad range of products available from ARK Skincare, depending on your age, skin concern and lifestyle. It's a well-thought-out skincare brand with minimal but sophisticated packaging.
Product ingredients and claims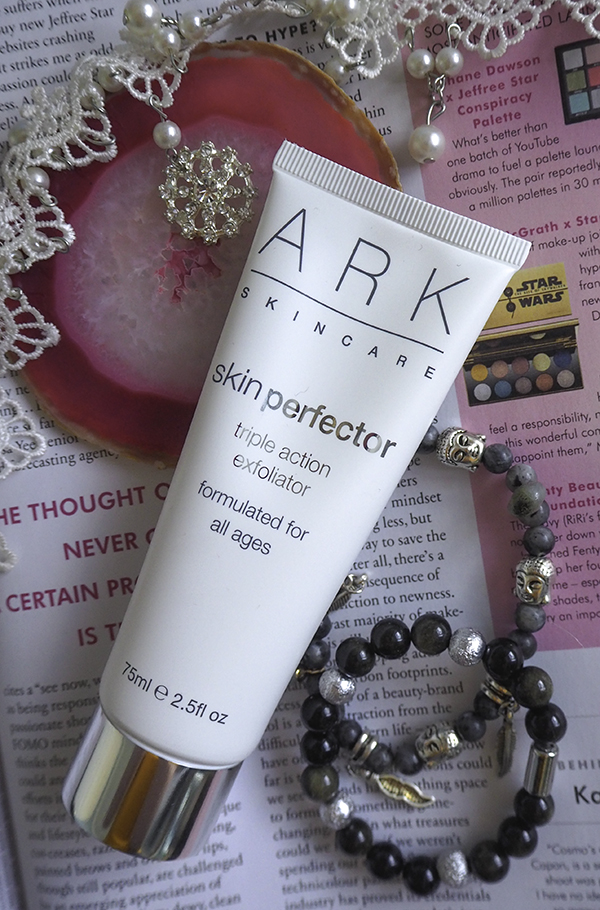 According to ARK Skincare, the Triple Action Exfoliator contains physical, fruit acid and enzymatic action to create "exceptionally smooth skin". It is designed to leave skin smooth with reduced fine lines and scars.
Key ingredients include:
Bamboo micro-particles: to gently remove dead skin and debris from the skin's surface for a more polished texture
Alpha Hydroxyl Acids (AHAs): from bilberry, sugar cane, sugar maple, orange and lemon to increase the range of cell renewal, helping to diminish acne scars and reduce the appearance of wrinkles
Skin Regenerating Enzyme: dissolves desmosomes to release dead skin cells, fade pigmentation and improve nutrient absorption
My thoughts
I've used the ARK Skincare Triple Action Exfoliator once and I adored it.
After dampening your face, you apply the exfoliator with wet hands and massage it into your skin with circular motions. This turned the exfoliator into a sort of satisfying paste and I could feel the bamboo micro-particles gently rolling over my skin.
Once I washed the exfoliator off my face, my skin felt incredibly soft and smooth. This is such a satisfying feeling and I couldn't stop touching my face. It reminded me of when I got a microdermabrasion treatment as my skin's texture felt completely renewed.
In my younger days, my skin had a much more uneven texture. Admittedly, my skin's texture isn't uneven anymore really, however, I noticed an immediate difference to my skin after using the ARK exfoliator.
Unfortunately, I don't have fine lines or scars, so I can't comment on how effective the exfoliator is in diminishing their appearance. But as far as exfoliators go, this is easily the best one I've ever used. If you're looking for incredibly soft and smooth skin, the ARK Skincare exfoliator is the one to get!
Where to buy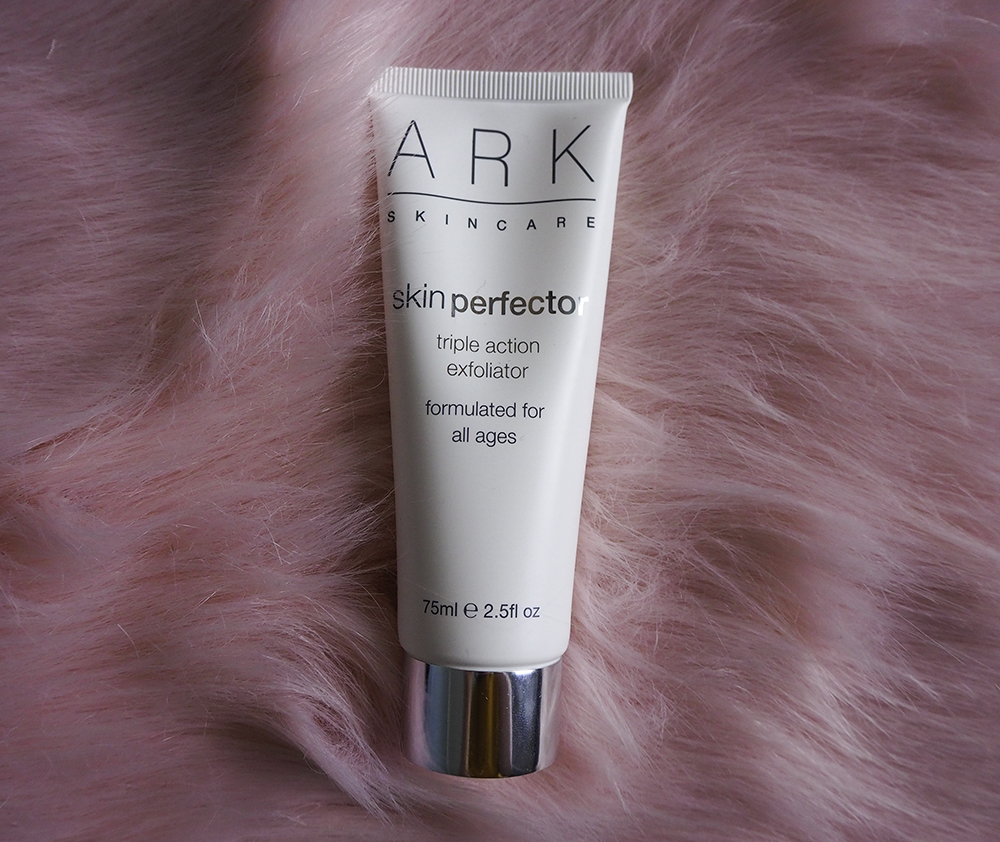 The ARK Skincare Triple Action Exfoliator costs £35 and can be purchased from ARK's website, lookfantastic or Amazon.
I think this is a good price as I noticed results immediately and you should only use an exfoliator once or twice a week, so you won't plough through the product quickly either.
Conclusion
A fantastic exfoliator and easily the best one I've used. I'm so happy I was lucky enough to be introduced to such an amazing product – thank you ARK Skincare!
Rating: 5 stars