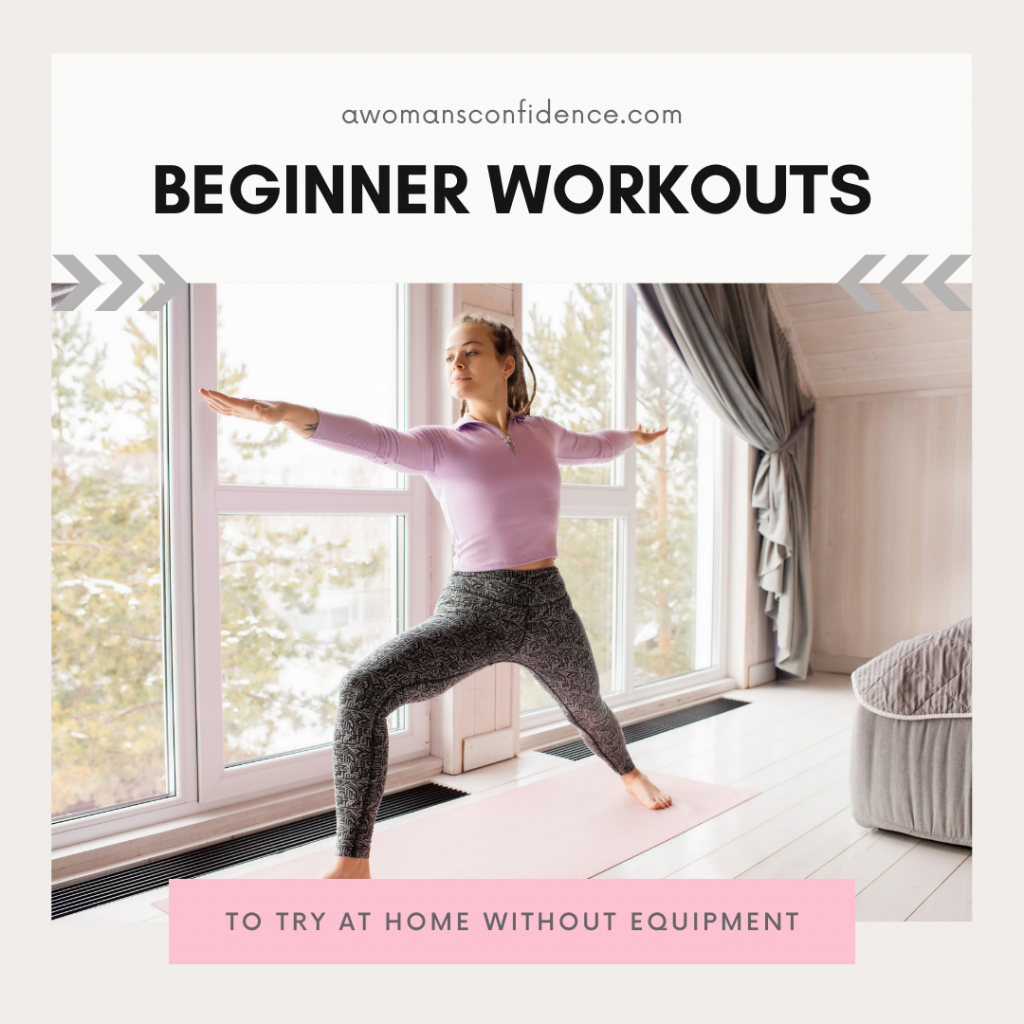 As England is still in lockdown, we are having to stay indoors a lot and minimise contact with others. This means that gyms and leisure centres are shut, so people are having to workout at home. Besides going for walks or jogging, getting in exercise at home can feel difficult if you're used to going to a gym or attending exercise classes. Also, workout equipment is expensive at the minute and who wants to fork out £50 on a pair of dumbbells?
To help with this, I'm sharing some great beginner workouts to try at home without equipment. These exercises are suitable for people of all fitness levels and will be brilliant to incorporate into your life beyond lockdown. Even better, each of the at-home beginner workouts in this list is free, saving you money too. Who knew fitness could be so easy?
I shared 4 free amazing at-home workout programmes before but this post will share specific plans, in more detail, to help you get started.
If you're looking for some exercise inspiration, want to check out an at-home programme or are just starting out, then this post will be ideal for you. The only thing you really need is a fitness mat and then you can take all the right steps to becoming a healthier you.
1. Chloe Ting 2 Weeks Shred Challenge
Chloe Ting's 2 Weeks Shred Challenge is one of my favourite workouts in this blog post. It's packed with lots of different exercises, with each exercise lasting for around 35-60 minutes. It's HIIT, with some strengthening workouts too, which targets your entire body.
The best thing about Chloe's workouts is that she always offers modified versions of each exercise. The modified options are always low impact and a bit easier to do, meaning you can meet your appropriate edge. Sometimes, if I can't do a particular move, I get really demotivated. But Chloe has beginner options while you build up strength and stamina.
The entire 2 Weeks Shred Challenge is equipment-free but she includes some weighted and resistance bands options if you have them to hand. Overall, I think Chloe Ting's programme gets your heart rate up, targets your whole body but is still flexible and accessible. I definitely recommend the 2 Weeks Shred Challenge.
2. Gymshark Training App Full Body HIIT by Emily Kelsall
The Gymshark Training App is totally free and a great resource for workout inspiration. Quite a lot of the workouts are equipment-based but Full Body HIIT by Emily Kelsall just uses your bodyweight.
This HIIT session is only 20 minutes long but it really gets you moving about. HIIT is all about doing as much of one exercise you can do in a short space of time, so you should meet your appropriate edge. The whole idea is that the more you do it, the more reps you'll be able to fit into the time period.
This is great for beginners as you can do whatever feels right for you. But you should always strive to work hard and push yourself, as that's how you get results.
3. Yoga with Adriene Home – 30 Days of Yoga
Yoga with Adriene is probably my favourite YouTube channel of all time. All of Adriene's yoga tutorials are uplifting, which is great for beginners. Home – 30 Days of Yoga encourages you to practice yoga every day for an entire month, with 30 tailored practices to guide you day in, day out.
Adriene has a lot of 30-day yoga series on her channel and this is a brilliant idea. It allows you to see your progression from day 1 through to day 30 and every day is different. Personally, I think the Home series is one of the best and it's super beginner-friendly as you can work at your own pace. Although Yoga with Adriene isn't hardcore exercise, there are certainly some practices where you feel the burn!
If you're just starting out with exercise, love yoga, want to enhance your current weekly exercise routine or have any injuries/disabilities, Yoga with Adriene's Home series is a must-try. All you need is your yoga mat.
You can also check out my experience with Adriene's Dedicate 30 Day Yoga Journey here.
4. Nike Training Club App Ignite & Inspire with Kirsty Godso
The Nike Training Club App is a fantastic resource for at-home workouts without equipment. For beginners looking to incorporate cardio into their exercise routine, as well as strengthening workouts, the Ignite & Inspire with Kirsty Godso programme is brilliant.
In this programme, there are 6 stages with 3 workouts in each stage, equating to 18 workouts overall. Each workout lasts for roughly 30 mintues. Whilst you can take this programme as fast or slow as you like, you should aim to complete 3 workouts per week at a minimum.
There are equipment-free options and Kirsty provides great detail and tutorials for each exercise. For beginners who may not be familiar with certain exercises, this is super helpful. Kirsty pushes you to do your best, without it feeling intimidating, which makes for an effective at-home workout.
5. The Body Coach TV 20 Minute FAT BURNING Home HIIT Workout
Finally, the hardest beginner workout routine in this list is The Body Coach TV's 20 Minute FAT BURNING Home HIIT Workout. This 20-minute HIIT session will seriously get your heart rate up. Some of the moves are quite challenging but there are modified versions for beginners.
If you're looking for short but effective workouts, The Body Coach TV is a great YouTube channel to check out. They're difficult and you'll get very out of breath but you can still take it at your own pace. For instance, if doing 4 burpees in 30 seconds pushes you to your limits, that's fine, as long as you push yourself!
As this HIIT session is equipment-free, it's highly accessible to beginners wanting to add some explosive cardio into their exercise routine. Again, this workout isn't easy but beginners can definitely still tackle it if they want a challenge.
Final thoughts on these beginner workouts to try at home without equipment
These at-home beginner workouts should give you enough inspiration to get your heart rate up, while becoming stronger, more flexible, fitter and more toned.
Let me know if you try any of these workouts as I'd love to hear how you get on with them. I've tried every single workout on this list, so I'm interested to hear your thoughts too!