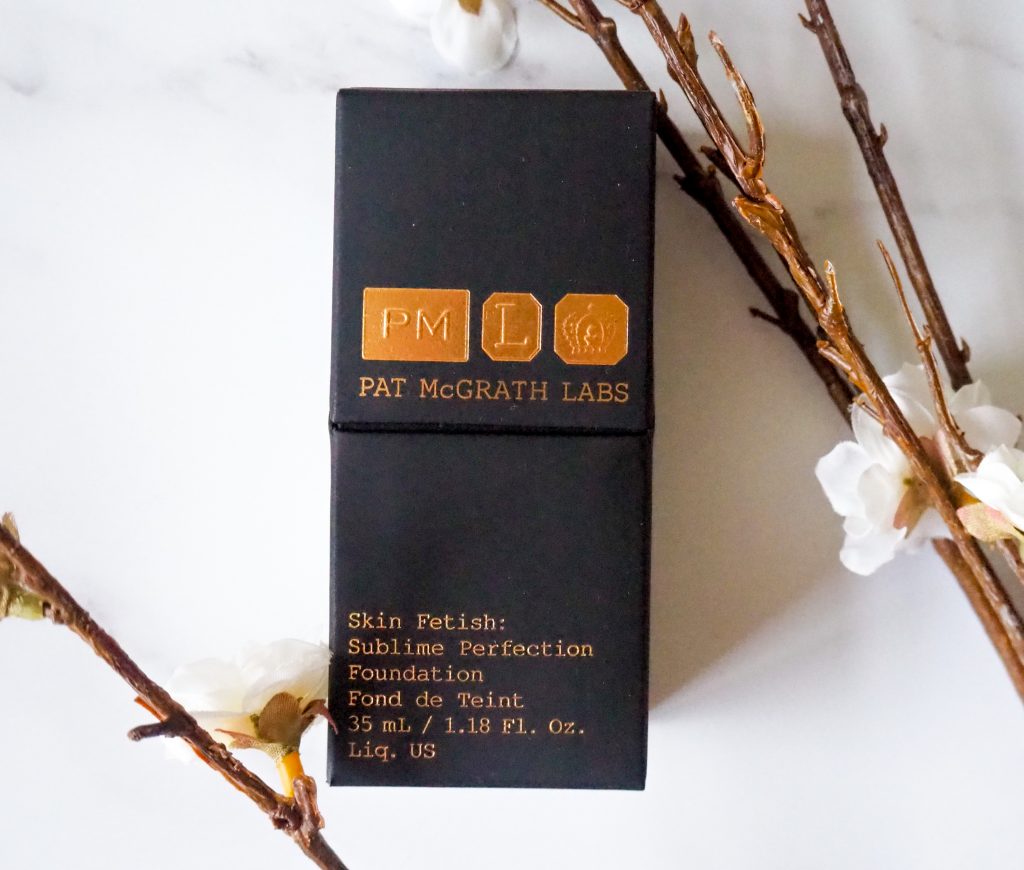 My Pat McGrath Labs makeup collection is growing quickly and today I'm going to be reviewing the Skin Fetish: Sublime Perfection Foundation.
Recently, I've been loving dewier and more lightweight foundations. I used to be a full coverage matte foundation girl but as my skin has got better, I feel like glowy and softer foundations are more flattering on me.
So with this in mind, I wanted to share my thoughts on the high-end Pat McGrath Labs Sublime Perfection Foundation. This is a new addition to my makeup collection and definitely the most expensive foundation I own.
But is the foundation really worth £61? Keep on reading to hear my honest opinions.
What is Pat McGrath Labs?
Pat McGrath Labs is a high-end makeup brand founded by legendary makeup artist Pat McGrath Labs. She is widely recognised as one of the most influential makeup artists in the world, with her makeup collection being just as iconic and creative as her.
You can read more about Pat McGrath Labs in my black-owned beauty brands post.
Sublime Perfection Foundation claims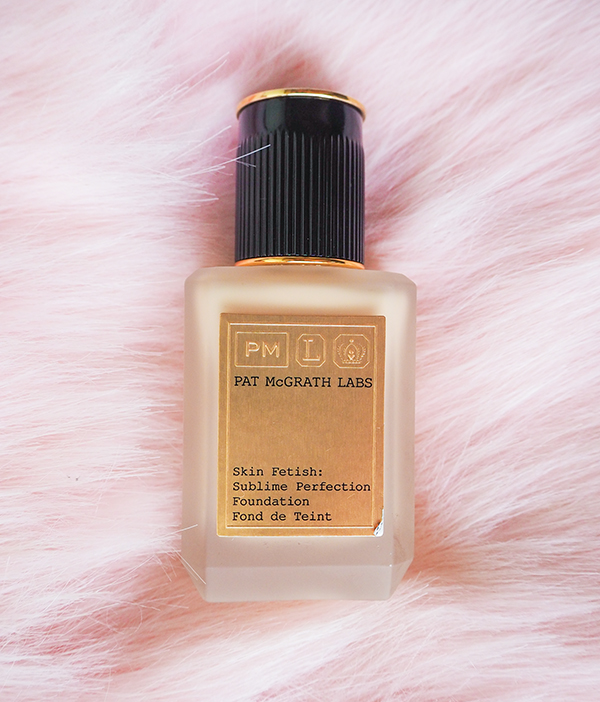 Silky and luxurious, it feels creamy to the touch and delivers controlled, easily buildable coverage.

Pat McGrath Labs
The Sublime Perfection Foundation promises to be long-wearing, with a sublime satin finish that lasts all day. Pat McGrath Labs says the foundation can be seamlessly built from sheer to medium coverage.
Available in 36 shades, the Pat McGrath Labs Foundation promises to have a shade available for all skin types, tones and undertones. The oil- and fragrance-free foundation claims to blur the appearance of fine lines and imperfections while revealing a healthy, radiant and youthful complexion.
Pat McGrath Labs Skin Fetish Foundation Light 5 swatch
I chose the shade Light 5, which is supposed to be suitable for light skin with warm undertones. To give you an indication of the shade and coverage of the Pat McGrath Foundation, I swatched it on my arm.
Swatches shouldn't be the sole reason you opt for a product, but they can give you a good indication of the product's texture and performance.
Here's how the shade Light 5 looks on my arm: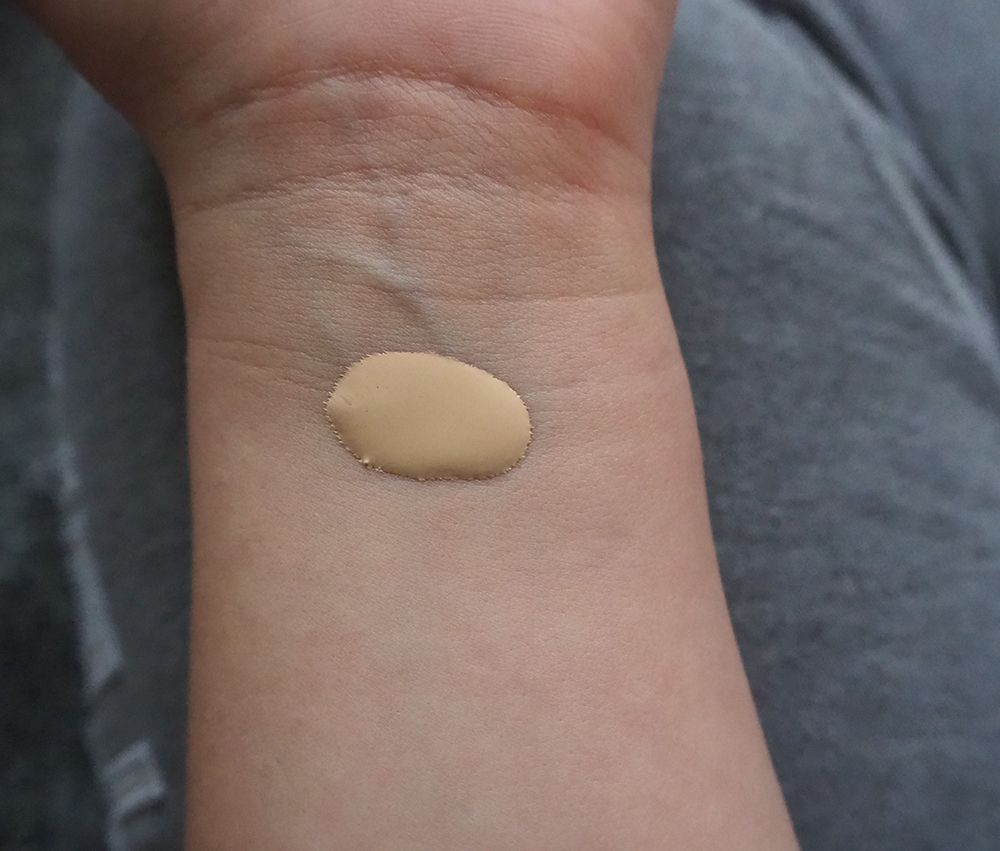 Here's how the shade Light 5 looks blended out: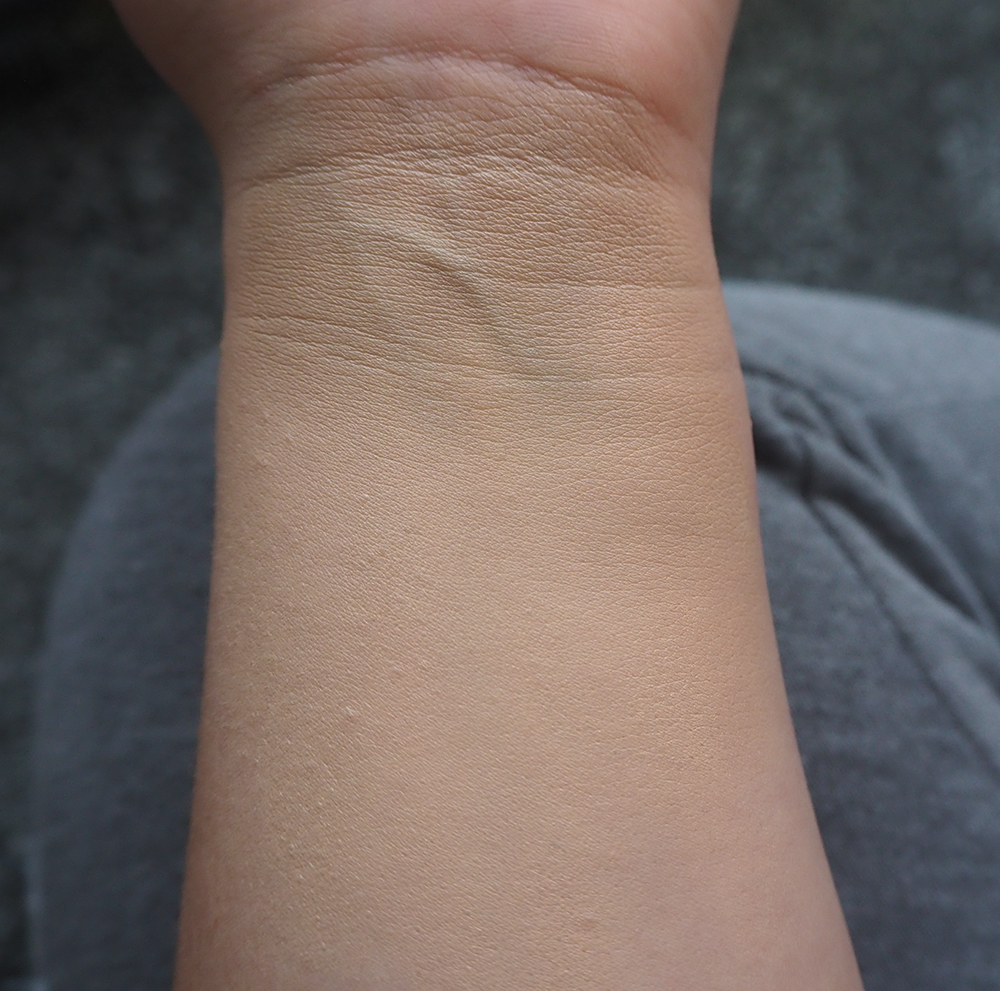 As you can see from the swatch, the Pat McGrath Labs Foundation provides quite lightweight coverage as you can still see my veins underneath the foundation. If you apply a small drop of foundation, you can get sheer coverage.
To give you a better indication of how the foundation looks on the face, I created a makeup look using the Sublime Perfection Foundation.
My thoughts on the Skin Fetish Foundation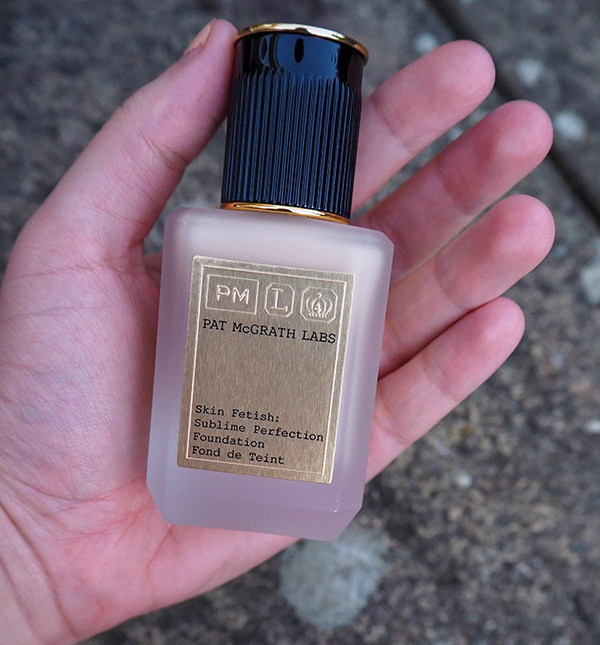 Firstly, the packaging is amazing. The bottle is glass and feels very luxurious and sturdy. Obviously, you'd expect this from a £61 foundation but it's good to know it isn't a flop. The foundation features a pretty black and gold colour scheme.
It's also very easy to use the Sublime Perfection Foundation due to the pump dispenser top. I'm not a fan of wand applicators when it comes to liquid products as it can be difficult to control how much product you use. However, the handy pump dispenser gives you control over how much foundation comes out of the bottle.
One of my favourite things about the Skin Fetish Foundation is how easy it is to build coverage. One layer gives you sheer coverage but you can easily work up to medium coverage. It doesn't matter how many layers you apply, the foundation will never look cakey or feel heavy. It's incredibly lightweight on the skin.
But my favourite thing about the Pat McGrath Foundation is the finish. It's definitely 'your skin but better' as it gives a very natural, satin finish. The foundation catches the light beautifully, which makes your skin appear youthful, radiant and smooth. It's the prettiest foundation finish I've ever seen and you can only truly appreciate its beauty in person.
The way the foundation reflects the light gives you a very 'lit from within' look.
Surprisingly, this foundation is very long-wearing. It's definitely a good competitor for my full-coverage matte foundations, lasting well on the skin for a solid 8 hours before starting to wear off. When the foundation wears off, it still looks good on the skin, without looking patchy.
This foundation is very much about still keeping your skin looking like skin, rather than masking your face. I love this but my full coverage friends out there probably won't enjoy this. Plus, people with 'imperfections' might want something that conceals their blemishes or spots more effortlessly.
Makeup look using the Pat McGrath Labs Sublime Perfection Foundation
I shared this dewy makeup look previously on my blog, but for anyone who didn't see it, I think this look showcases the beauty of the Pat McGrath Labs Foundation perfectly.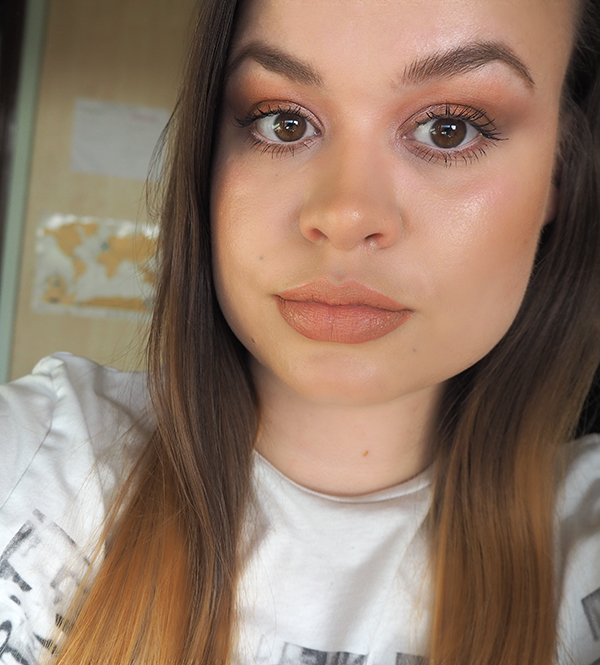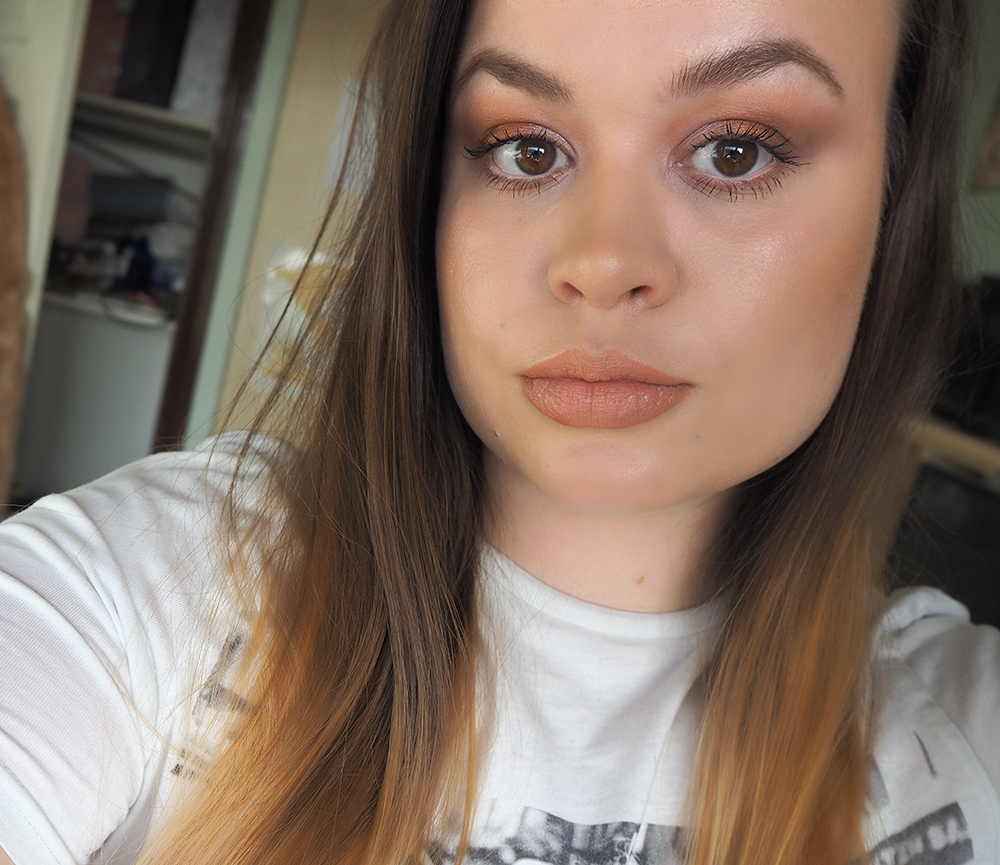 As you can see, my skin still looks like skin, but the foundation gives gorgeous and even coverage. The Skin Fetish Foundation makes my skin look really healthy and radiant. Plus, it's a perfect match for my skin tone.
It also blends out so easily into the skin, which makes it ideal to work with. It's truly magical.
Where to buy
The Pat McGrath Labs Skin Fetish: Sublime Perfection Foundation costs £61 for a 35ml bottle and can be purchased from Pat McGrath or Selfridges.
There's no point dressing it up: this foundation is expensive. You could buy 6 drugstore foundations for the price of the Pat McGrath Foundation. However, I don't think a drugstore foundation could make your skin look this effortlessly good. It's brilliant.
Final thoughts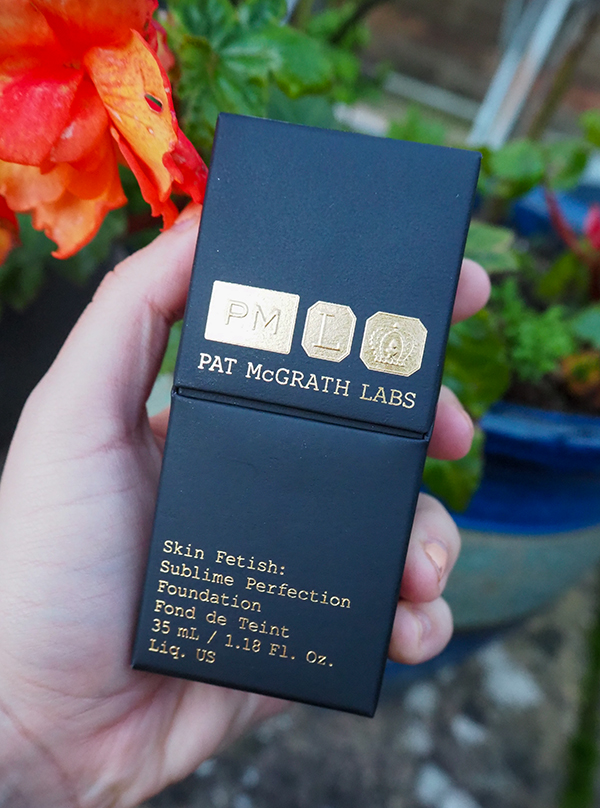 The Pat McGrath Labs Sublime Perfection Foundation is officially my favourite foundation. It's glorious and, in my eyes, worth £61. You could save it for special occasions if you're worried about getting through it too quickly.
Rating: 5 stars
A gorgeous foundation that makes your skin look healthy and glowy but never cakey. Love love love.