Last Updated on 15th November 2023 by Sarah Sarsby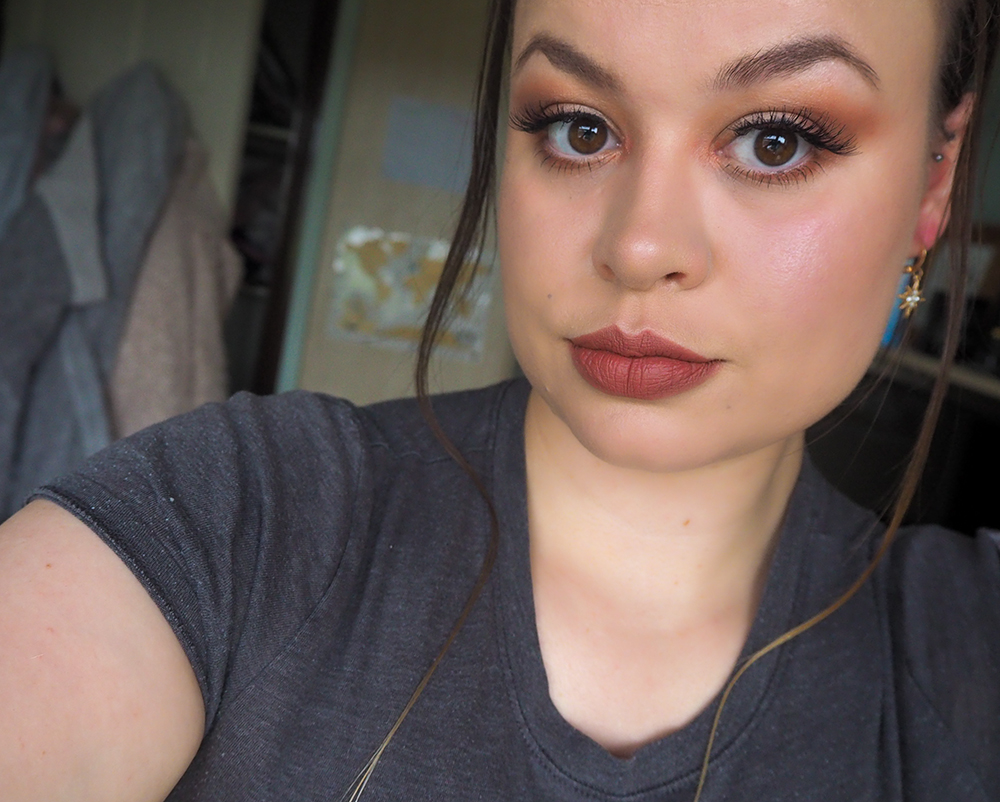 Autumn is here and I'm so excited. Hot chocolates, warm-toned makeup looks, Halloween, leaf crunching… It's my favourite season.
When thinking about creating an autumn makeup look, I just knew I'd use my Urban Decay Naked Heat Eyeshadow Palette. This amber-hued neutrals palette is perfect for autumn, with burnt oranges, brick reds and warm browns. I forget how much I love the formula of this eyeshadow palette. It's pigmented, buttery and blendable.
This makeup look is pretty wearable. If you take away the false eyelashes, it would make a cute office look. If you dialled up the highlighter, added a deeper lipstick and did some winged eyeliner, it would make a nice evening look.
To recreate this beginner-friendly autumn makeup look, check out the products I've used and the eyeshadow tutorial below.
** This post contains some affiliate links. This means at no extra cost to you, I earn some commission if you purchase a product through my link. All thoughts are my own, though, as always. If you want to find out more, visit my affiliate disclosure page **
Products used
Base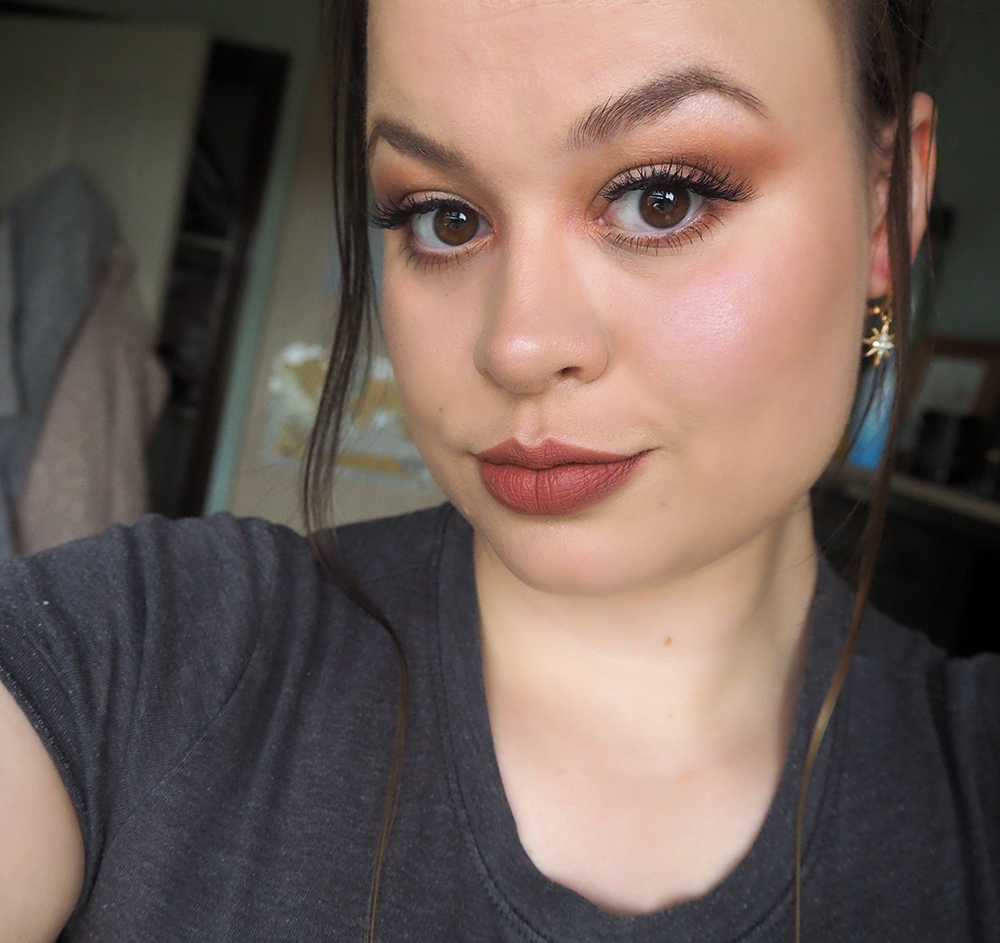 Eyes
Lips
Lip liner: Sephora lip liner to go in shade 15
Lipstick: Anastasia Beverly Hills Matte Lipstick in Spice
Creating the autumn makeup look
To create this eyeshadow look, I followed the makeup tutorial below:
I love this the Naked Heat Eyeshadow Palette look. It's simple but still glamorous and wearable. It was really easy to create and I love the finished look.
Although my autumn makeup look isn't as good as Marta's, I'm still really happy with how mine turned out.
I kept my base super simple. For my setting powder, blush and contour, I actually only used one product – the cult classic Hourglass Ambient Lighting Palette. I only purchased this product recently, so it was my first time using the complexion palette and I can truly see what the hype is about. It's so easy to use and results in a soft, smooth and natural finish. To truly appreciate this product, you've got to try it for yourself.
I finished by applying some natural false eyelashes and a rosy oak lipstick for a warm-toned makeup look.
My thoughts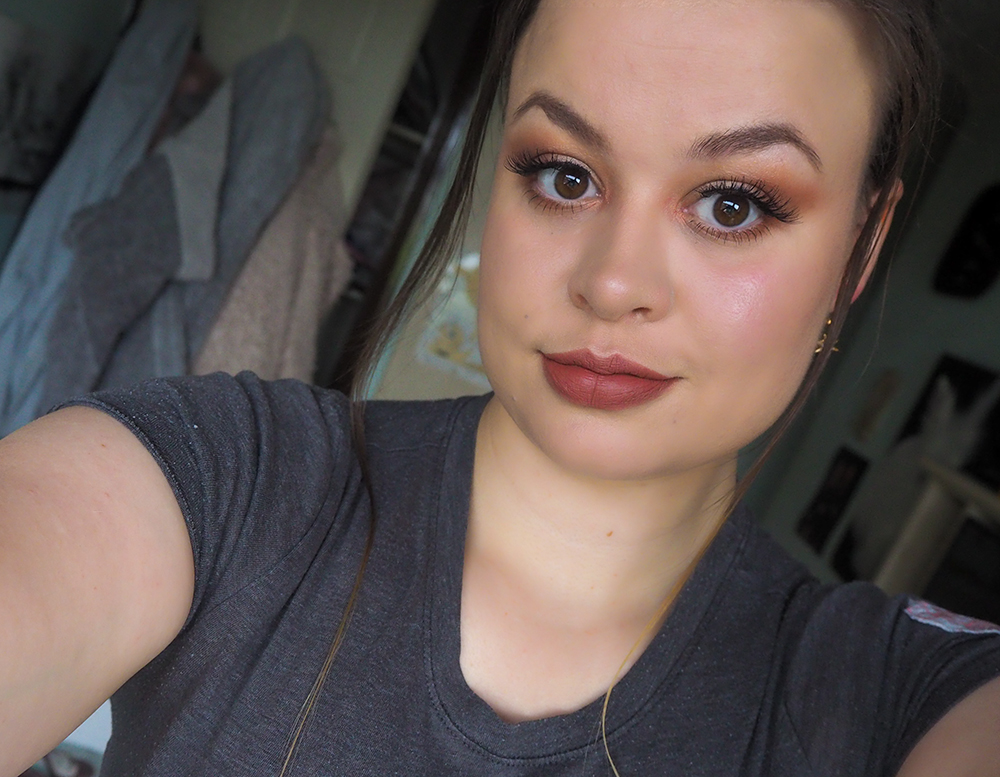 I'm pleased with this autumn makeup look. It's natural, warm and versatile.
You could easily put this makeup look together in 20 minutes if you ditched the false eyelashes, as it doesn't require many products. This is a makeup look for people on the go, who just want to throw together a quick look.
---
What do you think of this autumn makeup look? Is there anything you'd do differently? Let's start a discussion in the comments section