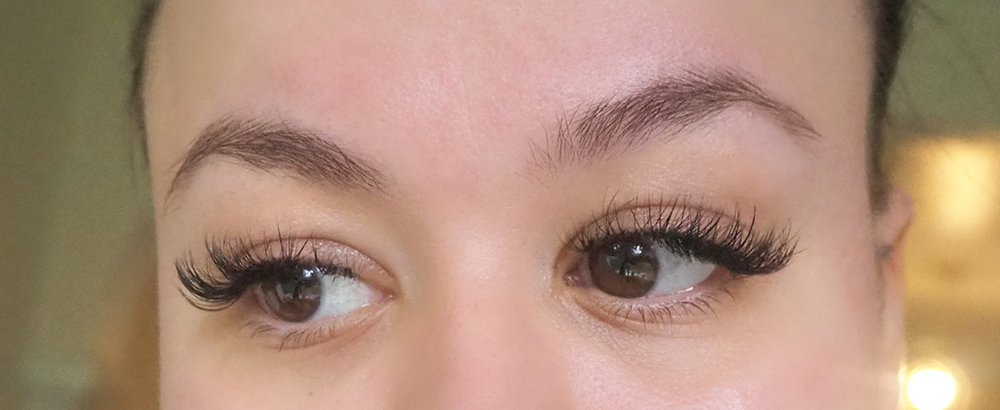 Ever wondered about getting eyelash extensions but been put off by the price or wondered if they will make your real eyelashes fall out? In this blog post, I share my honest experience of getting eyelash extensions, discussing the pros and cons of this beauty treatment.
I've always thought eyelash extensions are gorgeous. I first got mine done years ago when I went on holiday to Sri Lanka and not applying mascara in such a hot country was a blessing. However, I didn't get infills at the time as I was only a student and the upkeep of eyelash extensions was too pricey for me.
Recently, my friend became a certified lash technician after completing an eyelash extension course, so I decided to get them done again. I was super excited but I did have a few reservations as my eyes are pretty sensitive and I'm not great with people touching them. So, I will be weighing up the pros and cons of getting eyelash extensions and walking you through my own experience in this post.
What are eyelash extensions?
Eyelash extension is the process by which your natural eyelashes are extended by placing false lashes over the top with long-lasting glue. The idea is to make your eyelashes longer, fluffier and more voluminous.
Where did I get my eyelash extensions done?
My wonderful friend Jo did my lash extensions. See her Instagram page below:
If you're based in the Midlands, I'd thoroughly recommend booking with Jo as she has an amazing deal on eyelash extensions up until the end of June. Plus, the lashes she does are beautiful. She's great at catering styles to the individual client – whether you like full and fluffy Russian lashes or shorter and more natural classic lashes.
What type of eyelash extensions did I get?
I opted for hybrid lashes, which are a cross between the natural classic lashes and the fuller Russian lashes. Personally, I think hybrids are the perfect in-between. They make your eyelashes look fuller, longer and wispy, without being too heavy. I also asked for a cat-eye shape, meaning the lashes get longer towards the outer corners for that lifted look.
How much did they cost?
I only paid £20 for my eyelash extensions, which is honestly such an incredible price. Jo is doing these exceptional prices up until the end of June. Elsewhere, though, you're probably going to be looking at least £45. Some places charge about £80, which is obviously very expensive. Infills are cheaper but, again, it could mean you fork out £35 every 3 weeks to maintain eyelash extensions, depending on where you get them done.
How long did the eyelash extension process take?
The process took around 3.5 hours. It would have been a lot less time if it wasn't for the fact that my eyes kept watering. I have really sensitive eyes, so they were literally wet, haha. I'm probably a bit of a nightmare client.
The process wasn't painful, though, the glue was just a bit strong for my eyes. My sister had hers done by Jo with the same hybrid lash style and it took her 2 hours in contrast.
Did it hurt?

No, the process didn't hurt. As I've mentioned before, my eyes are sensitive and water easily, so the strong glue fumes did irritate my eyes a bit. This meant they watered and looked quite red and sore. It was only a bit uncomfortable for about 15 minutes after my eyelashes had been done. I also think I opened my eyes during the process a few times, which obviously didn't help with the strong fumes lol. Go figure. My eyelash technician said it's normal for your eyes to water and to experience some redness/irritation.
How long did it take for redness and sensitivity to subside?
About 48 hours for the redness and watering to fully go away.
How long do the extensions last?
At the time this post goes live, I've had my extensions for 2 weeks. Quite a few of the eyelashes have fallen out but that's because I'm not the most careful with my lashes when I brush them with a spoolie and most of the lashes were applied wet, which means the glue didn't stick as well.
I'd like to point out, though, that only one of my natural lashes has come out. Just one. So for people saying that getting extensions will ruin your natural lashes, I'd like to clarify that's not been the case for me. It probably would be if you yanked them out, so just be mindful.
Aftercare points to be aware of
Eyelash extensions aren't difficult to look after necessarily but there are few aftercare points to be aware of:
You can't get the extensions wet for 24 hours or be near anything particularly hot
To enable the glue to set properly, you can't get your eyelash extensions wet, such as having a shower, or be near anything hot, such as opening an oven and letting your face be near hot steam for 24 hours after getting your eyelashes done. It's not a big deal but something to be aware of.
Brush them with a spoolie
To ensure your eyelashes remain looking wispy, you need to brush them with a spoolie. After you've slept, your eyelashes can look a bit wonky, so it's just a case of fanning them out with the spoolie. The same goes for after you've had a shower. You need to be gentle when you do this.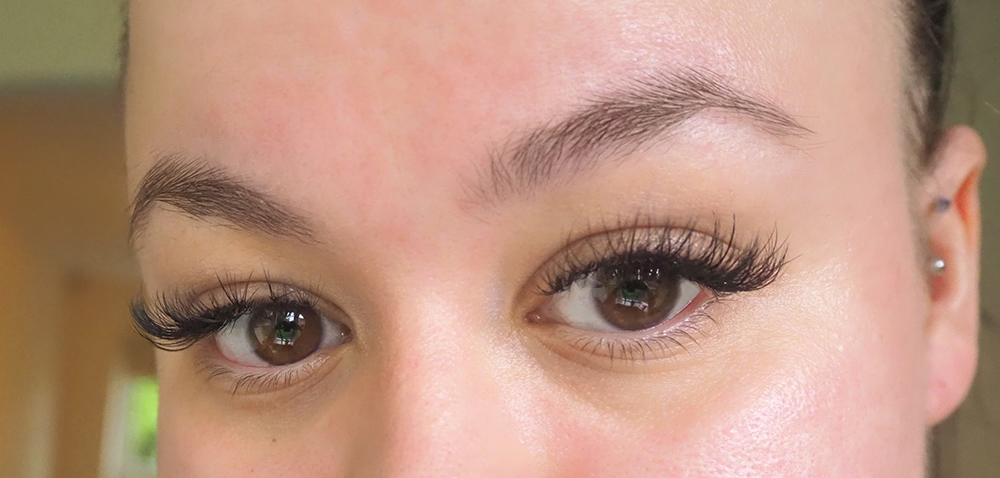 You can't use oil-based products on your eyelashes
Oil-based products, like cleansing oils, will weaken the eyelash glue and means they will fall out quicker. This means no oil-based products around your eyes to ensure your eyelashes stay on as long as possible. If you love oil-based products for removing eye makeup, this is a point you need to consider. Honestly, this is a drawback for me as I do love oil-based products to remove eye makeup, so I've missed this.
Washing your face requires more care
You can't rub your eyes when you've got extensions as this can lead to eyelashes falling out faster. So when you wash your face, you need to be cautious. Also, don't unnecessarily get your lashes wet as, again, this will just mean your extensions don't last as long. I've got to admit, I do miss rubbing my eyes!
Can you wear makeup with eyelash extensions?
Yes. You just need to be careful with how you remove eye makeup. As mentioned previously, you can't use oil-based products on your eyelashes as this might loosen the glue. Jo recommended using micellar water to remove eye makeup. This works fine but micellar water isn't my favourite as I find it's a bit rougher on the eyes, particularly when removing stubborn makeup.
See the makeup look I created below with my eyelash extensions on: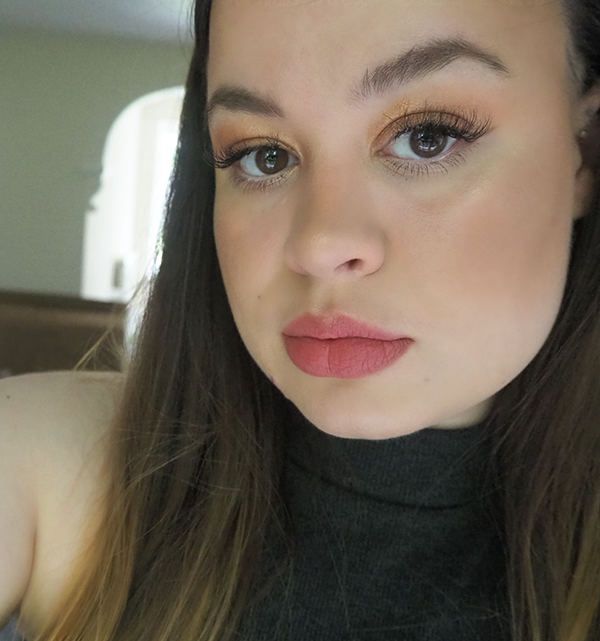 I think the makeup looks amazing with the eyelash extensions. It was great not having to apply mascara or false lashes on my top lashes, which sped my makeup routine up.
Would I get them again?
Absolutely. I love how the eyelashes look and it makes doing makeup that bit faster. There are some drawbacks and part of me hates having to be cautious as I'm a pretty careless individual at times lol. But the benefits outweigh the drawbacks massively. I'm sure I can learn to take a bit more care when I get infills…
---
Have you ever had eyelash extensions? What was your experience like? I'd love to hear your thoughts in the comments