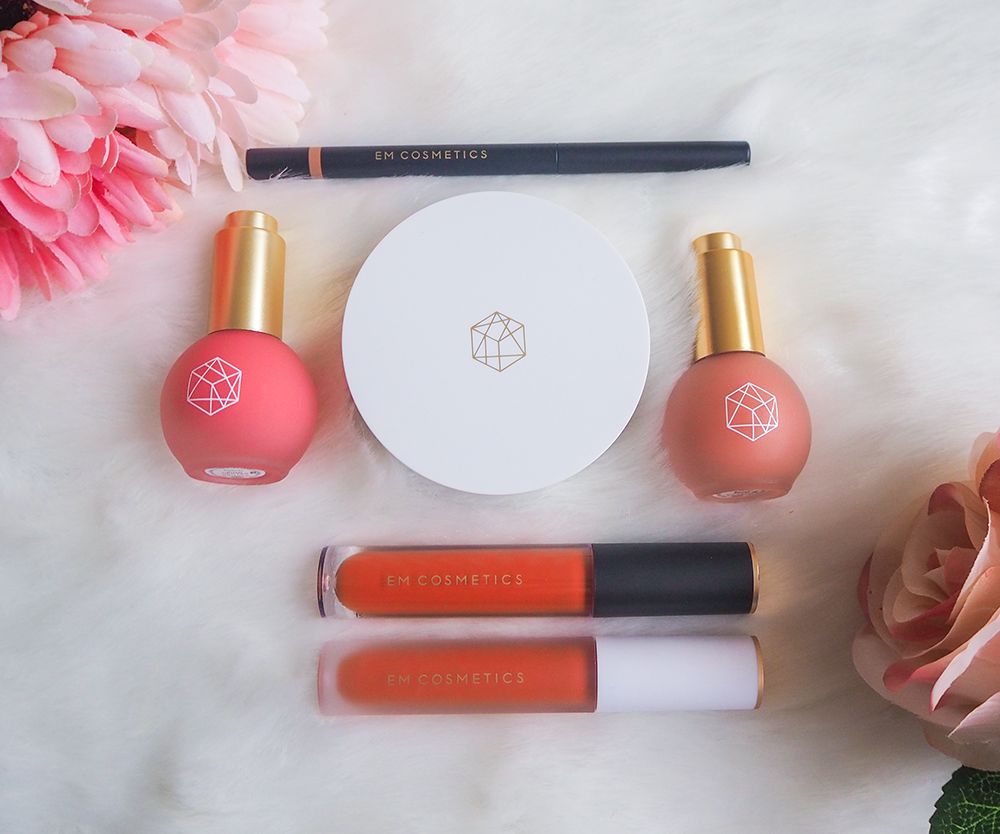 It's been a hot minute since I shared a beauty haul with you all so this post will cover some EM Cosmetics goodies I recently picked up.
I love a good haul. Although I try to be sensible with my makeup and skincare purchasing habits (read 5 tips for conquering impulsive beauty purchases for more on this), sometimes a haul is just the right way to go.
EM Cosmetics does not ship to the UK. And it hurts. However, my brother-in-law is American and his mum kindly sent these products over to me from the US. Seizing the opportunity, I decided to do a haul, as I can't access the brand's products otherwise.
Curious to see which products I picked up? Keep on reading and check out some amazing swatches below as well.
EM Cosmetics Daydream Cushion Tinted SPF in Gentle Light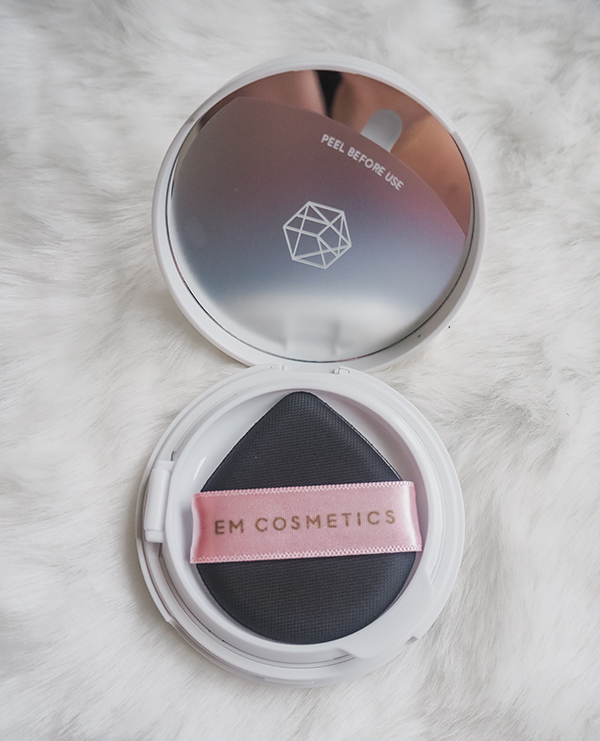 I'd heard such amazing things about the EM Cosmetics Daydream Cushion Tinted SPF so I had to pick one up. I'm really into skincare-meets-makeup products and this cushion foundation is the perfect example of that.
This foundation feels lightweight and comfortable on the skin and provides healthy luminosity. It also does a great job at concealing blemishes and evening out your skin tone. Ultimately, you're not going to be able to layer this product beyond medium coverage but it's quickly become one of my holy grail foundations.
Although there are only 6 shades available, each shade covers quite a few skin tones due to the light coverage of this product. It blends into the skin seamlessly. I picked up the 2nd lightest shade in the foundation range called Gentle Light. See my swatch below: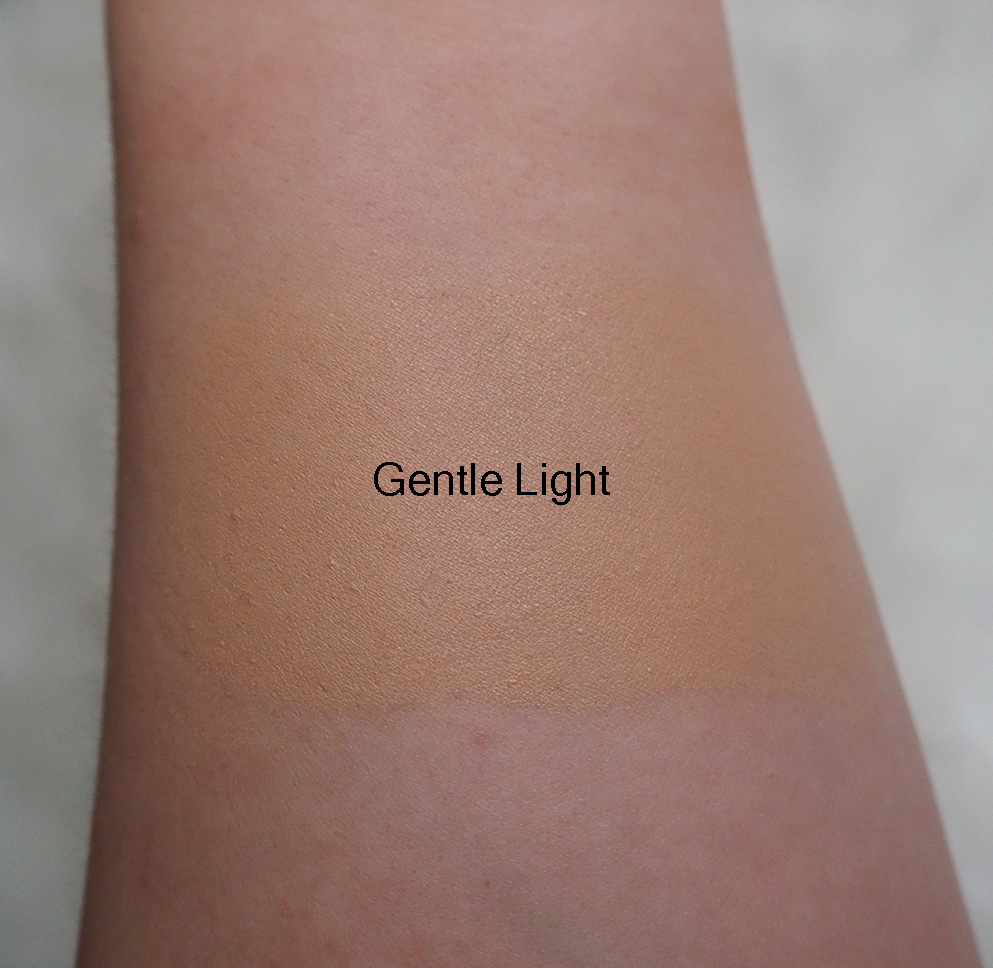 While it looks a bit deeper and more yellow than my arm in the swatch, it matches my complexion perfectly. In fact, I feel like this cushion foundation enhances my natural skin, rather than concealing it. I'm so in love with it and so glad I picked it up in my EM Cosmetics haul.
I included it in my May beauty faves for a reason.
EM Cosmetics Teddy Lip Trio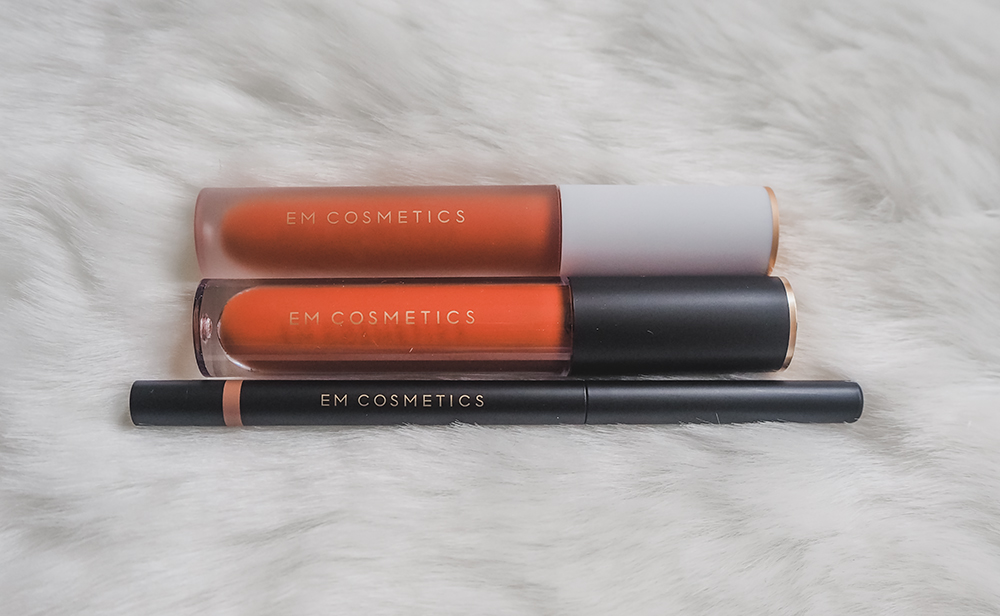 The EM Cosmetics Teddy Lip Trio contains 3 pretty warm-toned lip products:
Soft Blur Velvet Lip Liner in Teddy
Infinite Lip Cloud in Faded Clementine
True Gloss in Faded Clementine
The Soft Blur Velvet Lip Liner is a gorgeous soft brown nude, while the lip gloss and lip cloud are both in a muted tangerine shade. Each product is soft, creamy and easy to apply, providing long-lasting pigment throughout the day.
Personally, I think the lip liner is the standout product from this trio. It's got a unique blurring and velvety finish that doesn't provide a harsh line, unlike your traditional lip liner. I'm not saying standard lip liners are bad (I still love them) but this EM Cosmetics one has a soft-focus finish that is absolutely stunning.
Similarly, the Infinite Lip Cloud and the True Gloss also have a velvety formula. They feel comfortable, hydrating and non-sticky on the lips.
See my Teddy Lip Trio swatches below: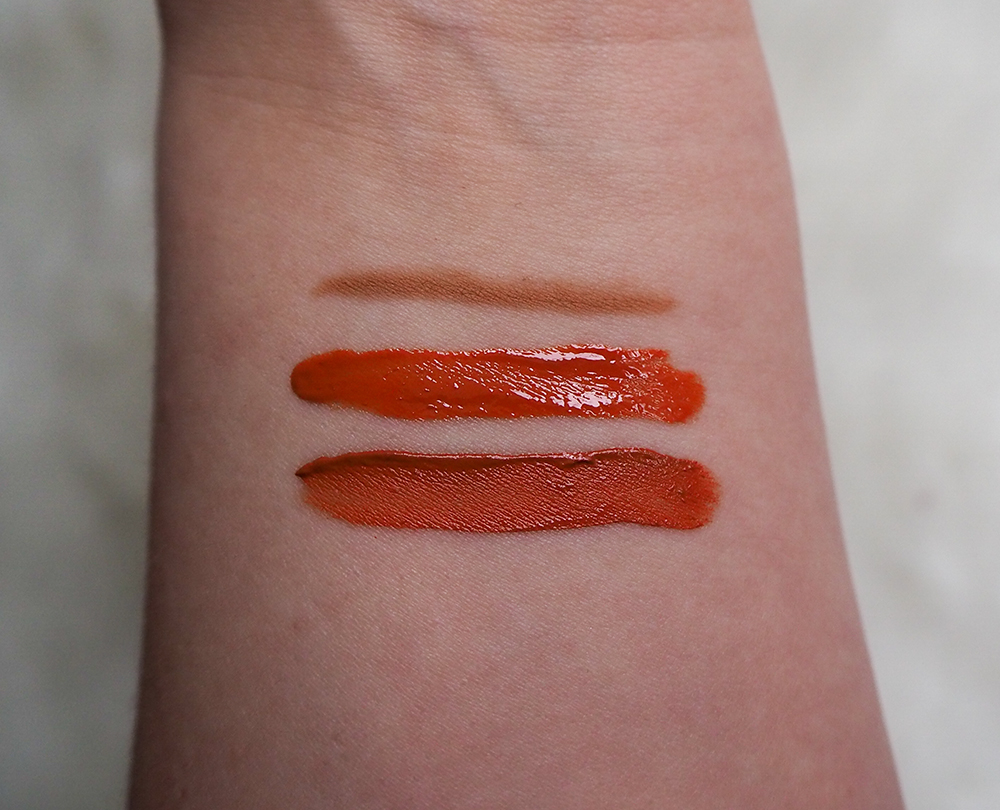 Aren't the shades beautiful? They're all richly pigmented and I can assure you that the shades look just as good on the lips as they do in the swatches.
When my sister goes to America again, I think I'll be asking for some more lip liners in particular!
EM Cosmetics Color Drops Serum Blush in Pink Nectar and Rose Milk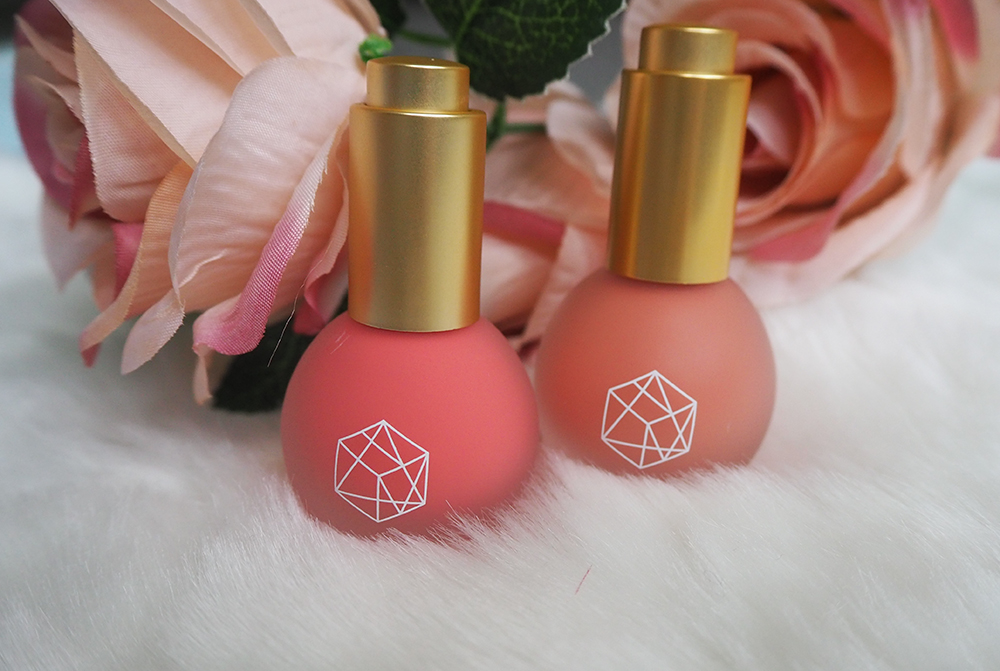 Now onto my favourite products from my EM Cosmetics haul – the Color Drops Serum Blush.
These blushes have the consistency of a serum but the colour payoff from makeup to create the most perfect blush formula. Pigmented, dewy and buildable, these blushes look incredibly natural on the skin. Whether you're a blush obsessive or want a slight wash of colour, you can achieve whatever look you desire with this product.
I picked up 2 shades:
Pink Nectar: a watermelon pink – my favourite shade
Rose Milk: a blush pink
Both shades are lovely and they look fantastic on the skin. They make you look healthy and like you've had a day by the sea and got a flush of colour on your cheeks. See my swatches below for a closer look: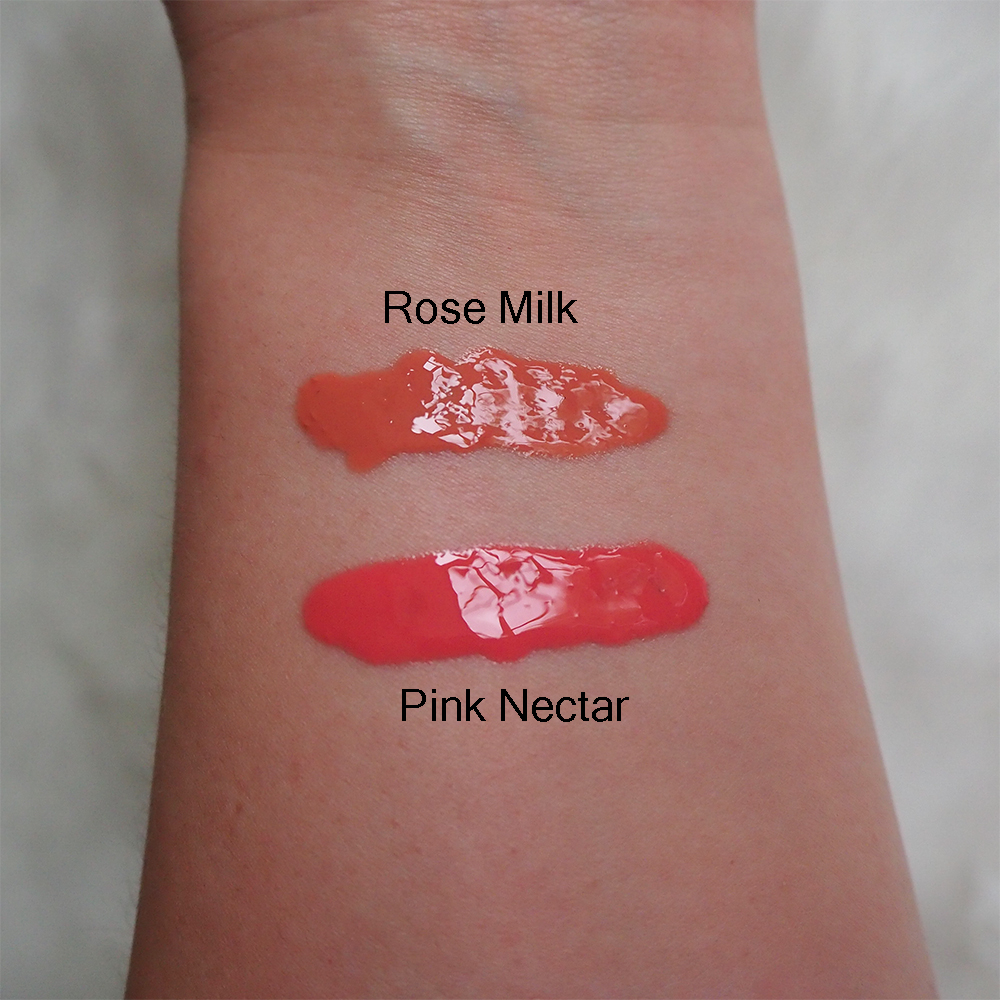 As you can see from the swatches, the blushes catch and reflect the light in a captivating way. If you're into glass skin makeup looks, these blushes are a must-try. They're also a product for my dewy lovers as they give your skin some extra shine, without looking greasy.
You only need 1 drop of the blush to cover both of your cheeks. Seriously, these blushes are very pigmented, so don't overdo it.
Final thoughts on my EM Cosmetics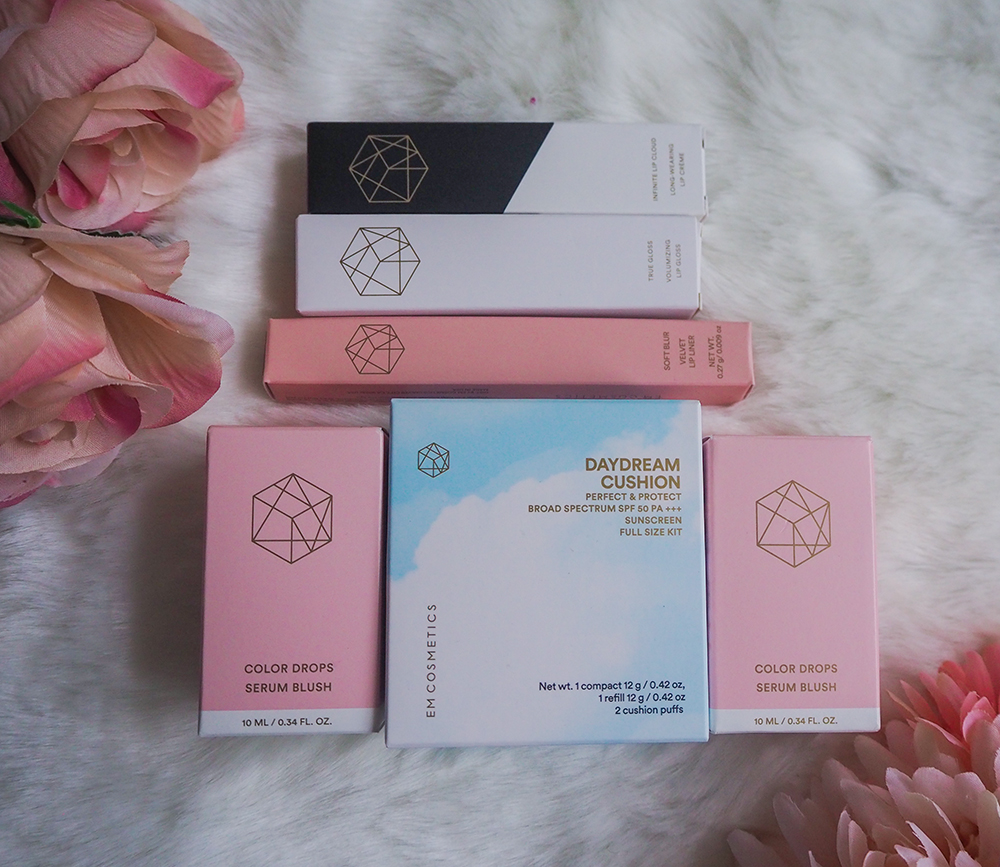 I'm so happy with the products I picked up from EM Cosmetics. All of the products have blown me away. Genuinely. And now I know that I just need to try more products from the brand.
EM Cosmetics is definitely my kind of vibe because all the products are infused with skin-loving ingredients so they not only make your skin look great but they make it feel great too. The only thing that would improve EM Cosmetics is if it was available in the UK.
---
Have you tried EM Cosmetics yet?