Last Updated on 23rd September 2023 by Sarah Sarsby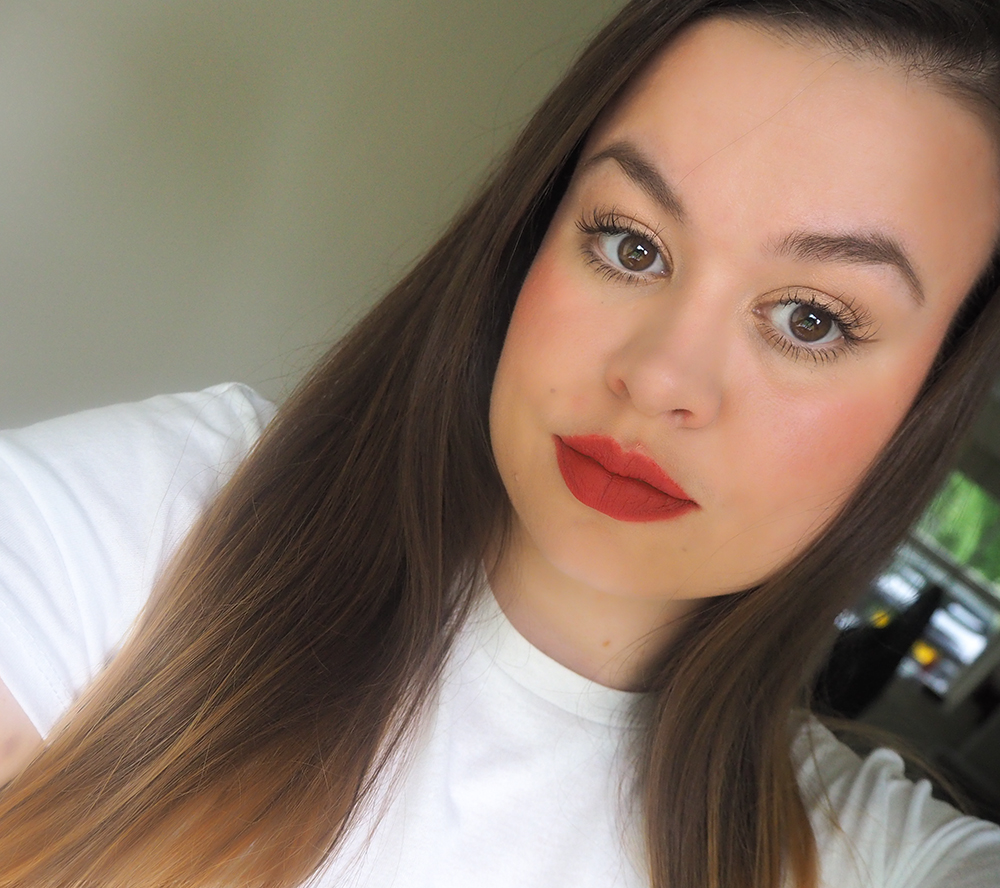 It's been a long time since I shared a makeup look on the blog but I wanted to talk about this effortless and lightweight #KJHacademy makeup look, which is perfect for warmer weather.
Simple eyes and a bold red lip are a classic makeup look. However, rocking a red lip in the day can sometimes be a challenge. Using a smudging technique softens the look of red lips and makes it more wearable, which is what this look incorporates. Plus, with only a few base products used in this look, it's not going to feel heavy on the skin.
I've shared details about the products I used to create this everyday glam makeup look along with more information about the #KJHacademy, so keep on scrolling if you're interested in learning more.
What is the #KJHacademy?
Created by popular celebrity and editorial makeup artist Katie Jane Hughes, the #KJHacademy takes place every Friday on Katie's Instagram page, where she creates a new makeup look and invites her followers to participate in the challenge. She talks you through each makeup look step by step on her Instagram story with a video tutorial so you can follow along easily. Katie then shares her final look, along with 9 others who have participated in the hashtag, on her feed every Monday.
It's free to participate in and super fun to play around with different makeup looks. It's also a great way to get involved with fellow makeup lovers and see some of the creativity out there. Katie has done everything from blue eyeshadow with berry lipstick to pink winged eyeshadow looks.
My take on the bold red lip and champagne eyeshadow makeup look
Last week's #KJHacademy makeup look was a bold red lip, champagne eyeshadow and peachy blush. I love this sort of look, so I knew I had to participate in the challenge.
Here's Katie Jane Hughes' final makeup look, along with 9 other makeup enthusiasts' take on her look:
I opted for a more warm-toned version of this makeup look. The MAC Cosmetics Matte Lipstick in Chili is one of my favourite red lipsticks of all time, so I really wanted to incorporate that into my makeup look. I used a pencil brush to smudge the lipstick for a more soft-focus finish, as per Katie's tutorial, which I think makes this sort of statement lip a lot more wearable.
As MAC Chili is a warm-toned red lipstick, I chose a warm-toned champagne eyeshadow from the Charlotte Tilbury Pillow Talk Instant Eyeshadow Palette to complement the lip colour.
To create a peachy flushed face, I liberally applied the Glossier Cloud Paint in Beam all over my cheeks and up towards my temples along with the Essence Matt Touch Blush in Peach Me Up powder blush to set it all in place.
Here's how my #KJHacademy look turned out:
Honestly, I'm so pleased with how my look turned out. It's refreshing, perfect for summer because there aren't many products used on the skin, and it creates the ultimate daytime glam look. I forgot how much I love red lipstick and this makeup look has reminded me to whip it out more frequently.
Products used
Base
Cheek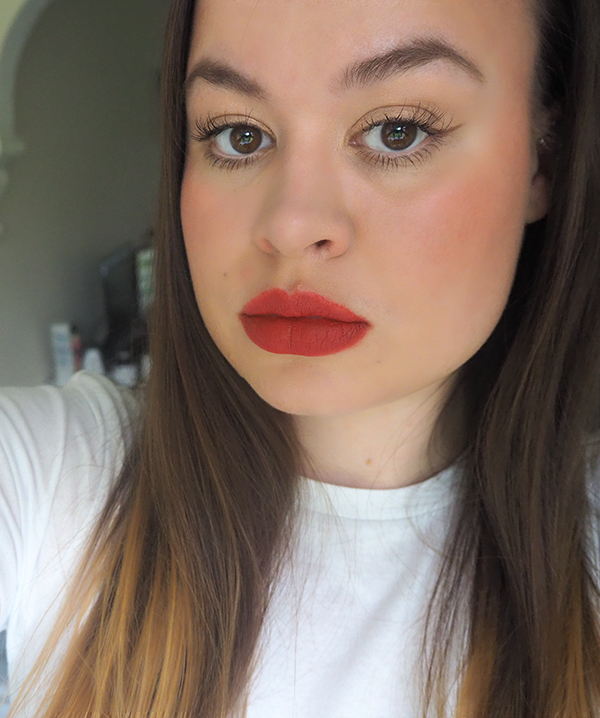 Eyes
Lips
Will I be participating in future #KJHacademy challenges?
Absolutely! The #KJHacademy encourages makeup lovers to get creative and try new looks out. It also helps you connect with other makeup enthusiasts. I genuinely think this hashtag is such a good challenge and helps you get outside of your (makeup) comfort zone.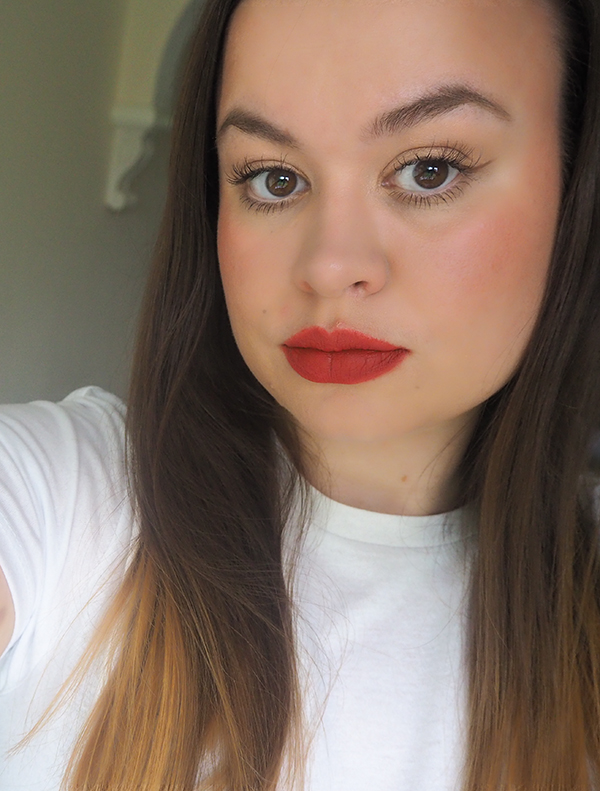 Due to Katie Jane Hughes' recommendation, I recently purchased the NARS Soft Matte Complete Concealer as I loved how it looked on her skin. I've heard nothing but exceptional things about this NARS concealer, so if you're interested in a full review of the product, let me know in the comments as I will happily share my honest thoughts with you all.
---
Is this a makeup look you'd wear?