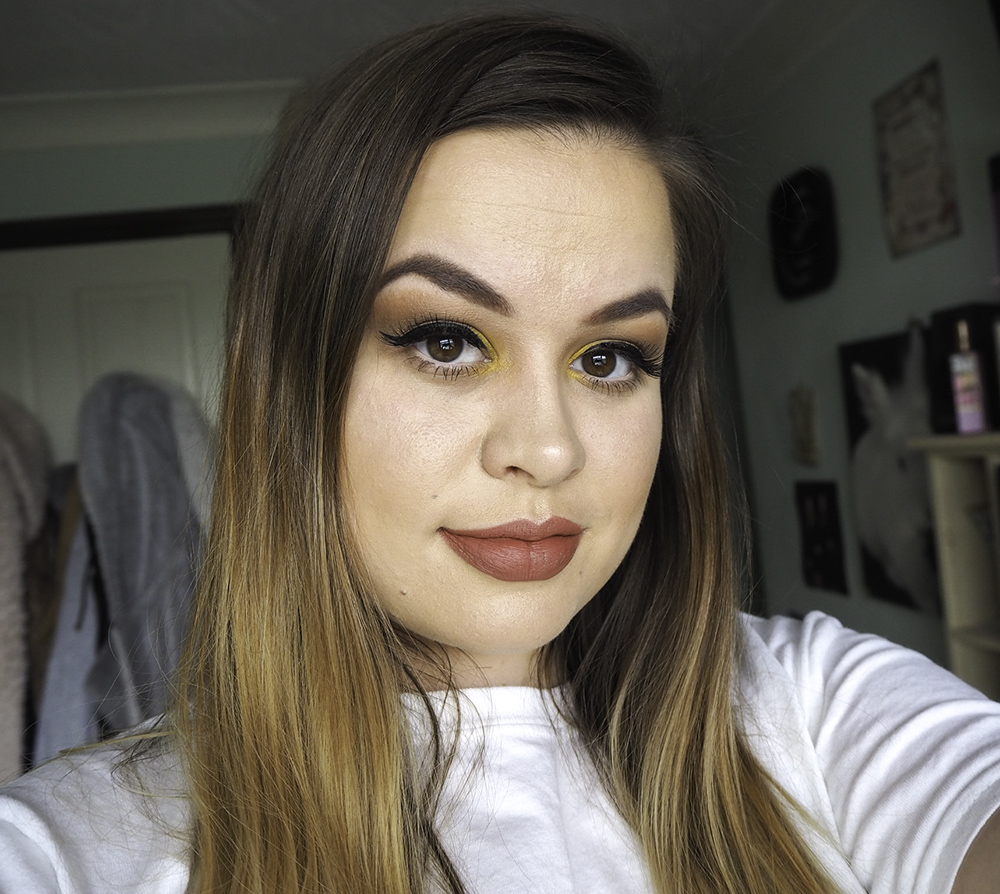 In today's post, I decided to do something I've never done before on the blog by recreating a celebrity makeup look. To be more specific, a Kylie Jenner makeup look.
Kylie is known for her range of amazing makeup looks and playing around with different colours, styles and intensities. I think one of her most popular and iconic looks was the one where she had a pop of yellow eyeshadow in her inner corners.
This is the original look: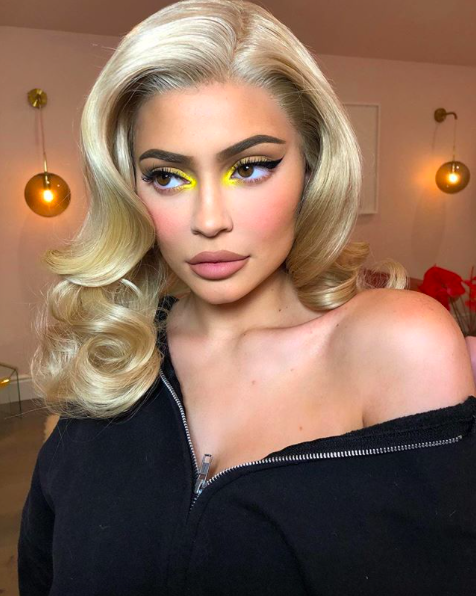 Everyone knows it because of how effective the pop of yellow looks with the rest of her makeup. Plus, I think it was quite unusual before to see a pop of colour in the inner corners and not on the lower lashline. But since this makeup look, I've seen a lot more people pop a bright colour in their inner corners – myself included!
I'm loving yellow at the moment, so this look was really calling me.
Here's how I got on:
Creating the eye makeup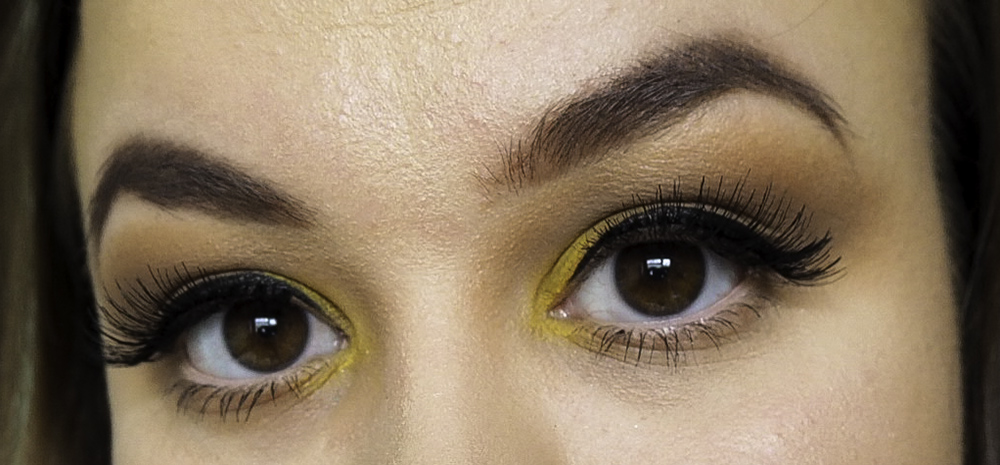 Kylie's original makeup look incorporates cooler tones, but I decided to go warmer for two reasons:
All the yellow eyeshadows/eyeliners I own are a warm yellow tone
I wanted to use warmer browns for the rest of my eye makeup
Firstly, I used a warm brown shade all over my lid and blended that out for my base colour. I used the shade 'Wyatt' from the Morphe 25D Oh Boy Artistry Palette, which is a fairly light brown shade. I also very lightly blended this shade out underneath my eyes.
Then, I took a deep grey shade and smoked that out into my crease and outer corners. For this part, I used the shade 'Shisha Smoke' from the Fenty Beauty Moroccan Spice Eyeshadow Palette.
Now for the fun bit – the pop of yellow! For this, I used Colourpop's BFF Liquid Liner in the shade 'Make Luv' and drew it on my inner corners. I couldn't be more impressed with this eyeliner. It's so pigmented and it lasted ALL day long. It's such a vibrant yellow, too. Love love love.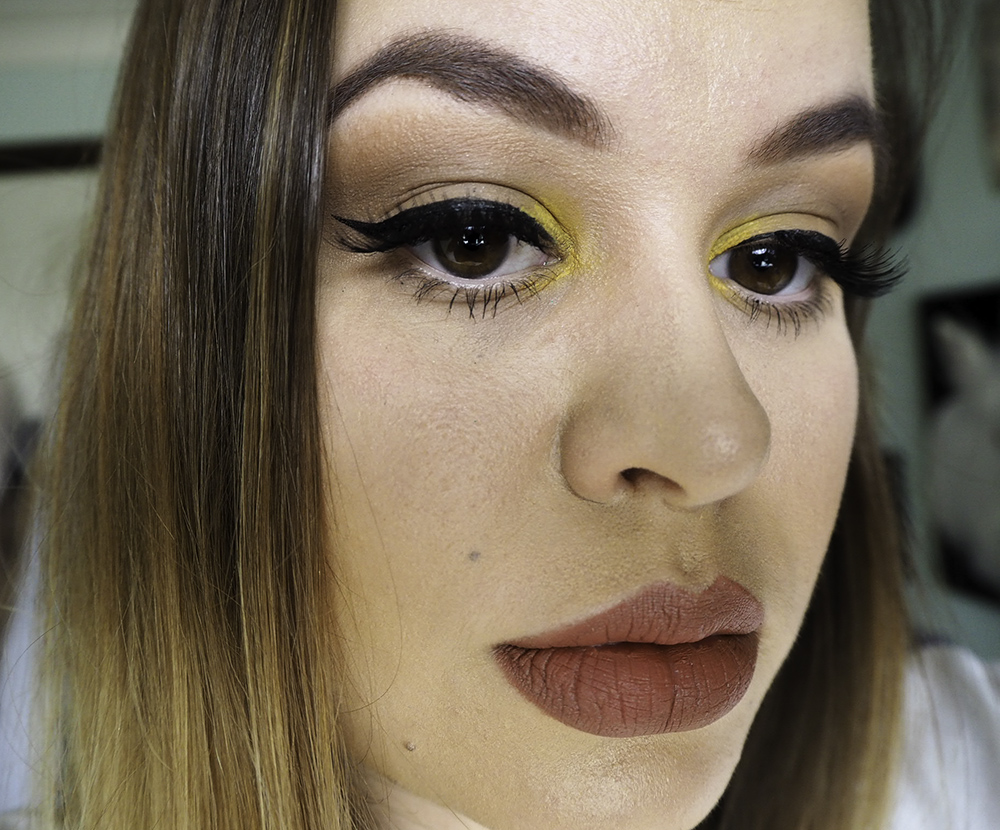 I topped this colour up with the yellow eyeshadow shade 'Mischief' from Colourpop's Yes Please Shadow Palette. The eyeliner just looked like a line of yellow, so using a yellow eyeshadow just helped blend and soften the colour out into the rest of my eye makeup.
To add to the look, I always line my lower lashline with a white eyeliner pencil to make my eyes look bigger. For this, I love Maybelline's Lasting Drama Light Eyeliner Pencil in 'White Luster'.
Then for the winged liner, I used the classic Kat Von D Tattoo Liner in 'Trooper'. I find this liquid eyeliner really easy to use to create a precise wing.
For mascara, I applied Charlotte Tilbury's Full Fat Lashes in 'Glossy Black' in preparation for false eyelashes.
The final part of my eye makeup look was to use false lashes; I used the Red Cherry Lashes in Style #43 (Stevi). This was my first time trying these false lashes out and I think they're my fave ever! They gave me beautifully long lashes that didn't look obviously fake or too heavy.
Plus, they're only £3.99 on FalseEyelashes.co.uk – what a bargain!
Rest of the look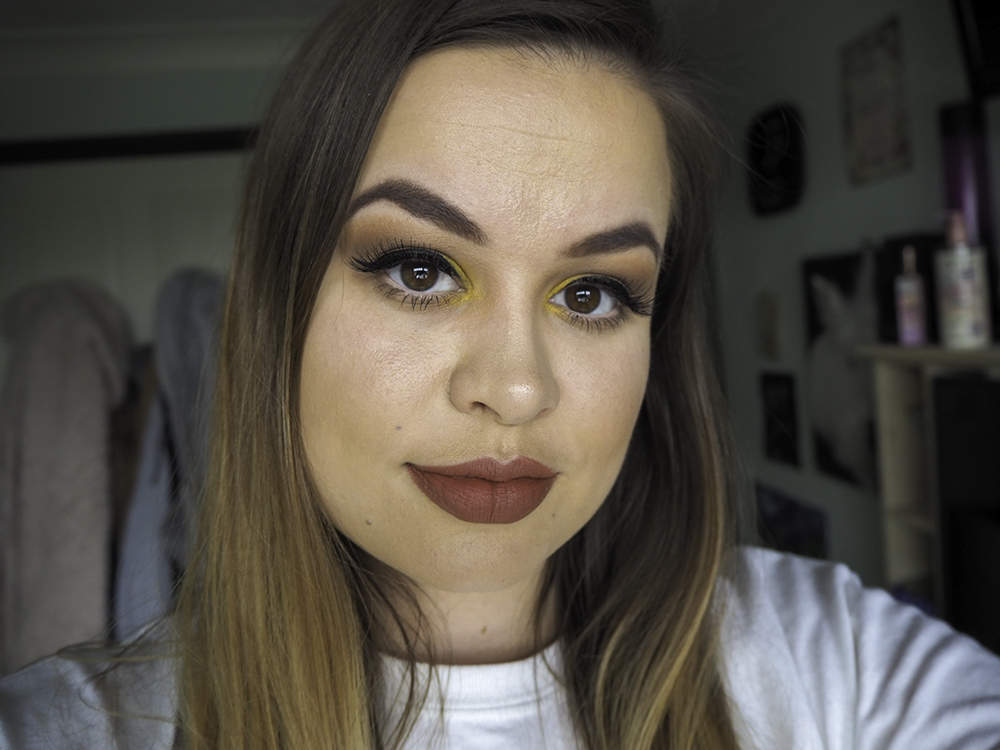 Here are the products I used for the rest of my Kylie Jenner inspired yellow eyeshadow makeup look:
They're all of the products I used to create this makeup look.
Did I like it?
Yes, a lot!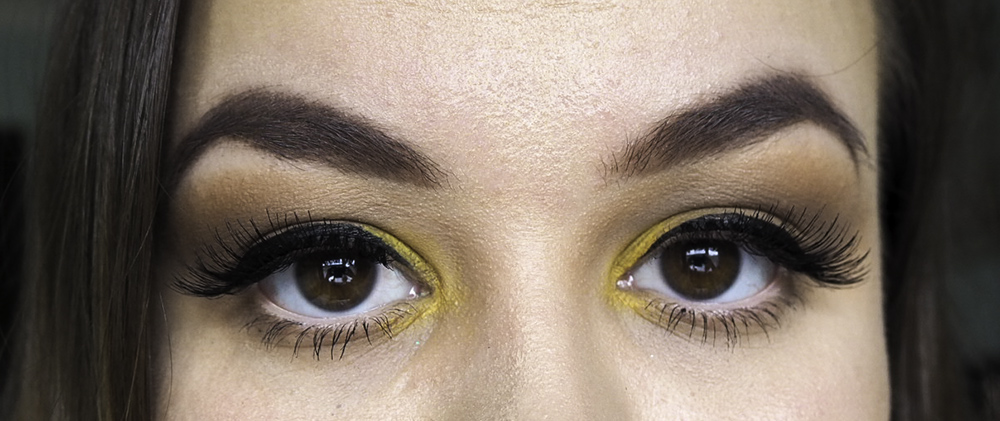 I hadn't really done a pop of colour in my inner corners before and I loved how the yellow eyeshadow and eyeliner worked together to create a soft yet striking look.
This isn't a look I'd normally do but I liked it so much that I want to try doing a pop of colour in my inner corners with loads of different colours now. I think a vibrant pink or electric blue would look fab too.
Now, I can't wait to play around with different colours in my makeup collection!
---
What did you think of this makeup look? Do you think it turned out well or do you think I should've tried something else? I'd love to hear your thoughts!