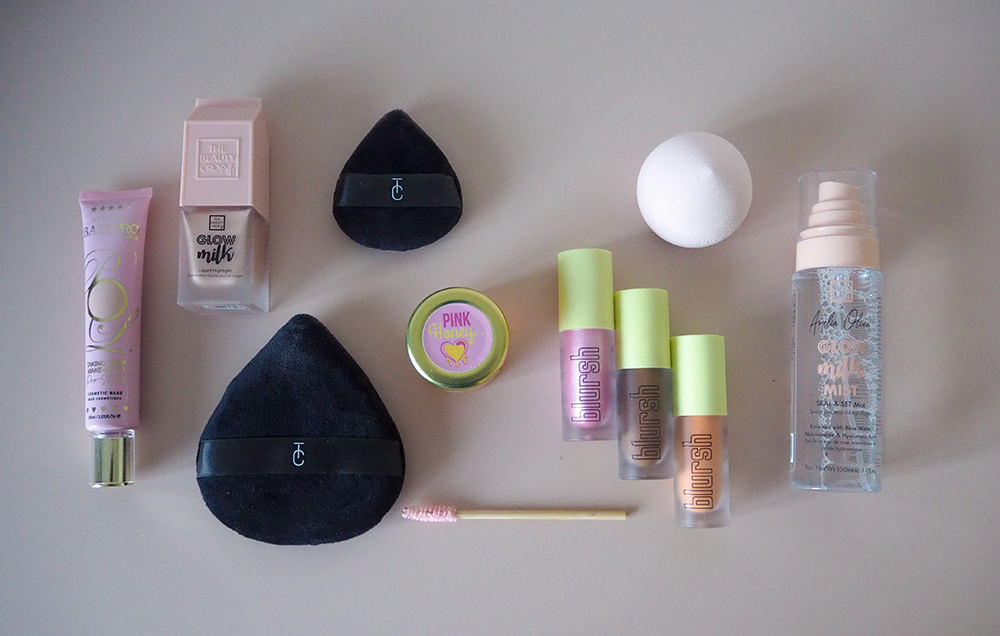 We all know that TikTok is a huge influencer for people's beauty purchases. I'm a victim of seeing beautiful makeup products work their magic on TikTok and impulsively wanting them #guilty.
However, loads of viral TikTok makeup products are overhyped and don't work as well as they claim to. And there's no worse feeling than wasting money on a makeup product that turns out to be a disappointment.
I've tried quite a few viral TikTok makeup products, and the 7 products in the post are absolutely worth the hype. They make application seamless, get skin to look radiant and smooth, and help products stay put all day. Keep reading to see why these are the best viral TikTok makeup products out there!
1. The Beauty Crop Glow Milk Liquid Highlight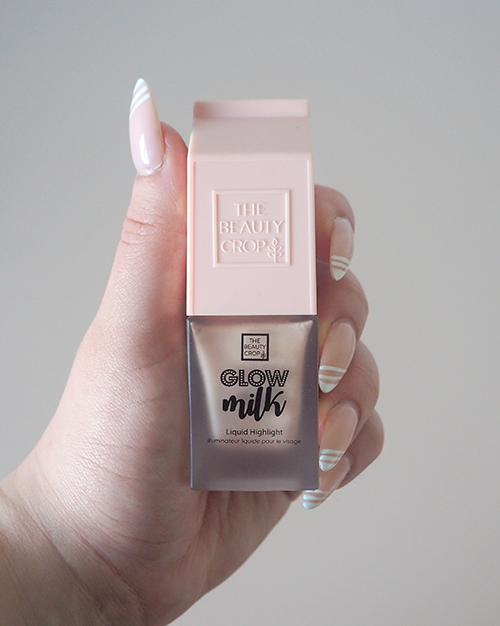 In 3 words
Silky, radiant, seamless
Why it's worth the hype
The Beauty Crop Glow Milk Liquid Highlight is an affordable liquid highlighter for the most effortless glow. It has a silky, smooth, and easy-to-blend texture for effortless radiance. As it's not glittery or chunky, it's very wearable and won't look awful with flash! I love mixing this highlighter in with my foundation or applying it to my cheekbones for a glass skin finish. It's super affordable compared to popular liquid highlighters, such as the Iconic London Illuminator, and performs just as well.
2. Trigwell Cosmetics Velvet Powder Puff

In 3 words
Cushiony, smoothing, airbrushed
Why it's worth the hype
The Trigwell Cosmetics Velvet Powder Puff truly does an excellent job at picking up powder makeup products and pressing them into your skin for a poreless, smooth, and soft-focus finish. It's a cheat code to airbrushed skin. It's so much better than any other powder puff I've tried, as the material is cushiony and velvety. Just like a hug for your skin! Since using the puff to press setting powder onto the oily areas of my skin, I've noticed my skin stays oil-free for longer when compared to using a brush with a noticeably smooth and even finish.
3. P.Louise Rumour Base

In 3 words
Longevity, gripping, even
Why it's worth the hype
The P.Louise Rumour Base has become a staple in many makeup artists' kits. This amazing eyeshadow primer helps products grip to the lid and stay put all day. Seriously, using this base will ensure your eyeshadow doesn't budget at all. Plus, it helps reduce creasing and eyelid oiliness. I love that the base also makes colours pop on my lids – I got a lighter shade to dial up eyeshadow vibrancy. This beautiful eye base will also ensure eyeshadow applies evenly for hassle-free blending. It's really affordable too!
4. Made by Mitchell Blursh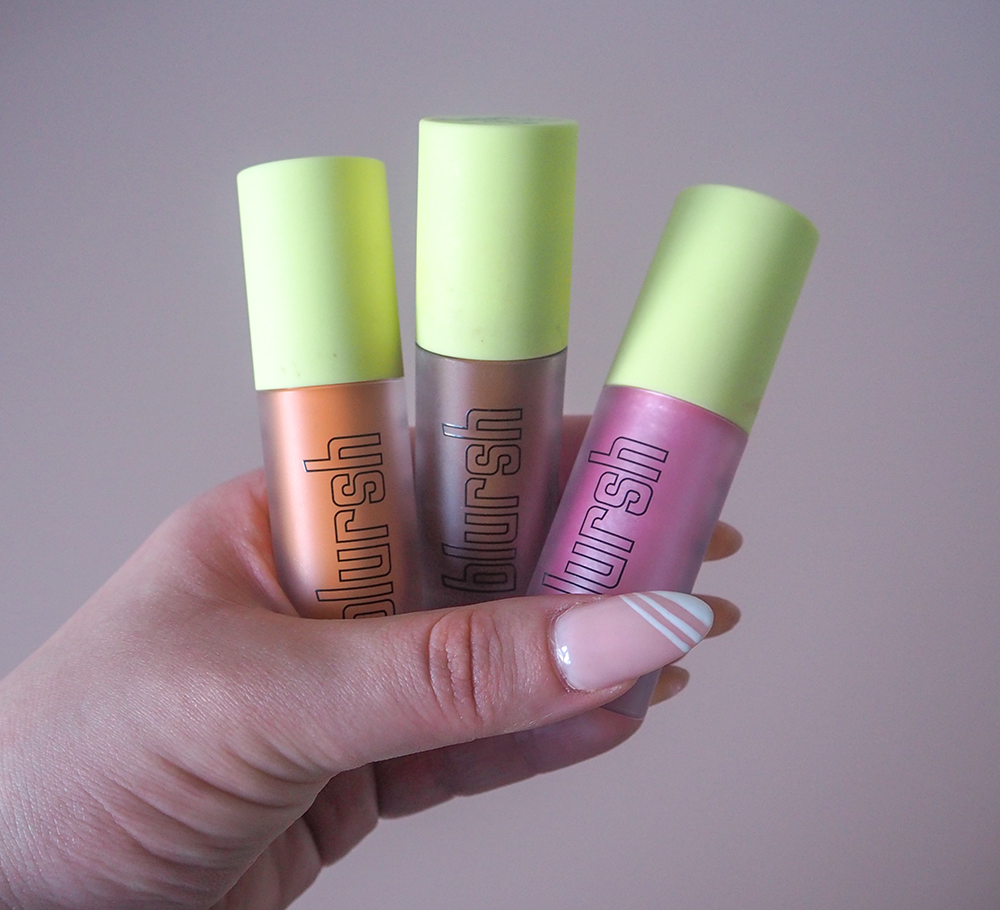 In 3 words
Pigmented, buildable, blurring
Why it's worth the hype
The Made by Mitchell Blursh is one of the most viral TikTok makeup products. Everyone with an interest in makeup will have seen Blursh all over TikTok! Blursh really is that girl. These liquid colours can be applied anywhere and everywhere – lips, eyes, cheeks, nose, you name it! They're pigmented but with a unique blurring and soft effect. It's impossible to overdo it with Blursh, as the formula is buildable and easy to blend. If I apply too much product, I keep blending with a sponge, and it just melts into my skin. The original Blursh blushes, Blursh Bronzed bronzers, and Blursh Lights highlighters are all equally as amazing. You'll get a seamless even blend every single time. Plus, the shade range is to die for. Blursh has some of the most incredible cool-toned contour shades, glassy pink highlighter shades, and playful coral blush shades ever.
5. Coco Cosmetics by Chloe Marshmallow Sponge Shape 2

In 3 words
Bouncy, easy, flawless
Why it's worth the hype
I'll never go back to regular beauty blenders again after using the iconic Coco Cosmetics by Chloe Marshmallow Sponge Shape 2. This viral TikTok makeup sponge is totally worth the hype. Shape 2 has a distinctive large marshmallow shape. It's honesty like a cushion for your skin! The texture is so soft, weightless, and squidgy that it melts any base products into your skin quickly and effortlessly. I can do a full face of foundation and blend it out in seconds with the Marshmallow Sponge because it distributes product around my face easily. And the best part? My skin will look even and flawless!
6. Pink Honey Honey Glue Original Superhold

In 3 words
Laminated, fluffy, immovable
Why it's worth the hype
If you've ever perfected the fluffy laminated brow look but simply can't get your brow hairs to stay in place all day, you need the Pink Honey Honey Glue Original Superhold. All I can say is wow. This innovative flexible brow glue seriously helps your bows stay in place all day in the exact way you groom them. Once activated with a little water on a spoolie, the brow glue forms a paste. You use this to brush your brow hairs into place for a natural and full-looking brow. Once you've pressed your brow hairs down and removed any excess residue, your brows will last all day without moving. I love how I can get full laminated brows at home with this sweet-smelling and powerful glue. A little product goes a long way, which makes it a fantastic investment.
7. The Beauty Crop Glow Milk Mist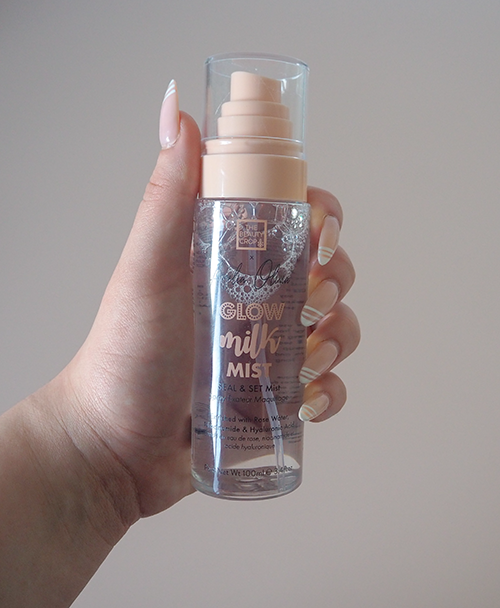 In 3 words
Dewy, hydrating, lasting
Why it's worth the hype
The Beauty Crop Glow Milk Mist is amazing for adding instant hydration and luminosity to your skin. This is the finishing touch to my makeup routine every time, as it adds radiance and brings everything together. Plus, it helps makeup last longer without my skin becoming oily or looking glittery. I think this lovely dewy mist would be great for all skin types, but drier skin types will be addicted to how moisturising this spritz feels!