Last Updated on 17th September 2023 by Sarah Sarsby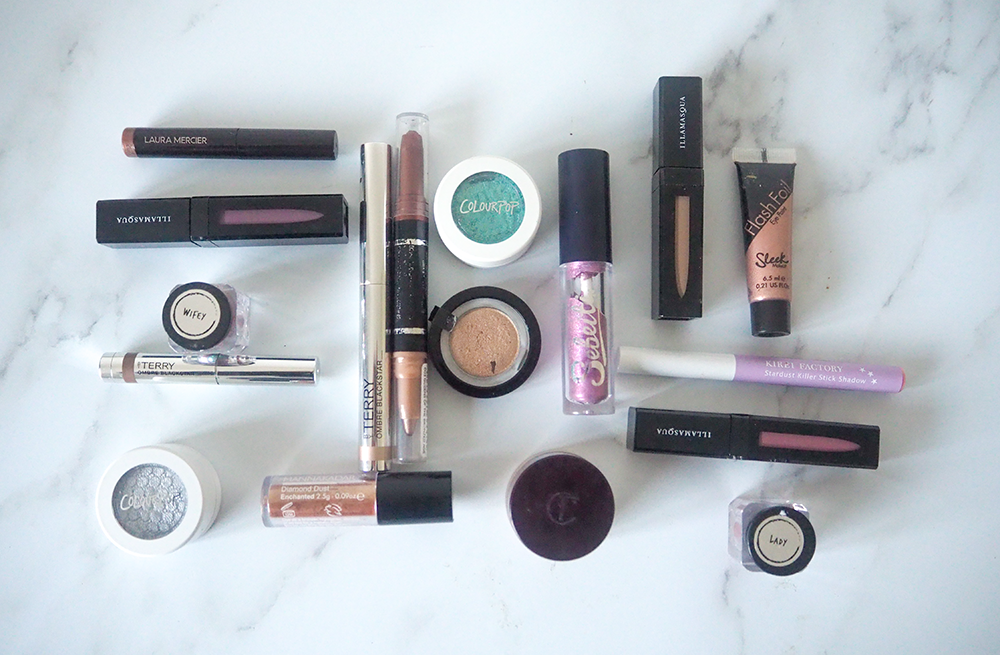 For the fourth post in my battle of the brands series, I'm ranking my entire single eyeshadow collection to tell you which formula is my all-time fave.
My battle of the brands series is where I rank my entire makeup collection by a specific product type. From foundations and bronzers to lip liners and brow products, battle of the brands is my ultimate makeup collection rating, so you can see my holy grail products.
Starting from my least favourite product and working my way up to my number 1 product in any given category, this is the fastest way to see my thoughts on my entire makeup collection.
I've previously ranked my setting powders, lip glosses, and concealers. I had so much fun ranking my collection that I couldn't wait to rank my single eyeshadows. Keep reading to see which eyeshadow formula is number 1 for pigmentation, buildability, effortless blending, lasting power, and beautiful colours.
** This post contains some affiliate links. This means at no extra cost to you, I earn some commission if you purchase a product through my link. All thoughts are my own, though, as always. If you want to find out more, visit my affiliate disclosure page **
12. Sleek MakeUP Flash Foil
£6.99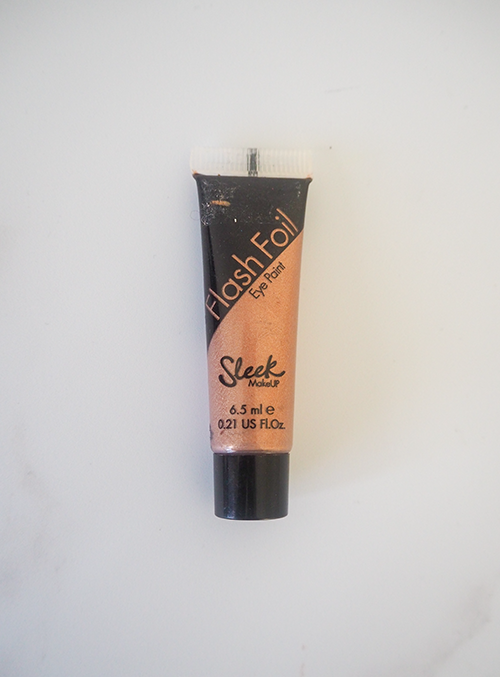 Okay, so the Sleek MakeUP Flash Foil is actually cute. It's pigmented and shimmery. It's fairly easy to blend and very easy to build. However, it's a bit messy. I'm also not obsessed with the bronze shade. It's a little dull. Even though I think this formula has great lasting power and is super affordable, it doesn't wow me as much as my other single eyeshadows.
11, Mannakadar Beauty Diamond Dust
£11.50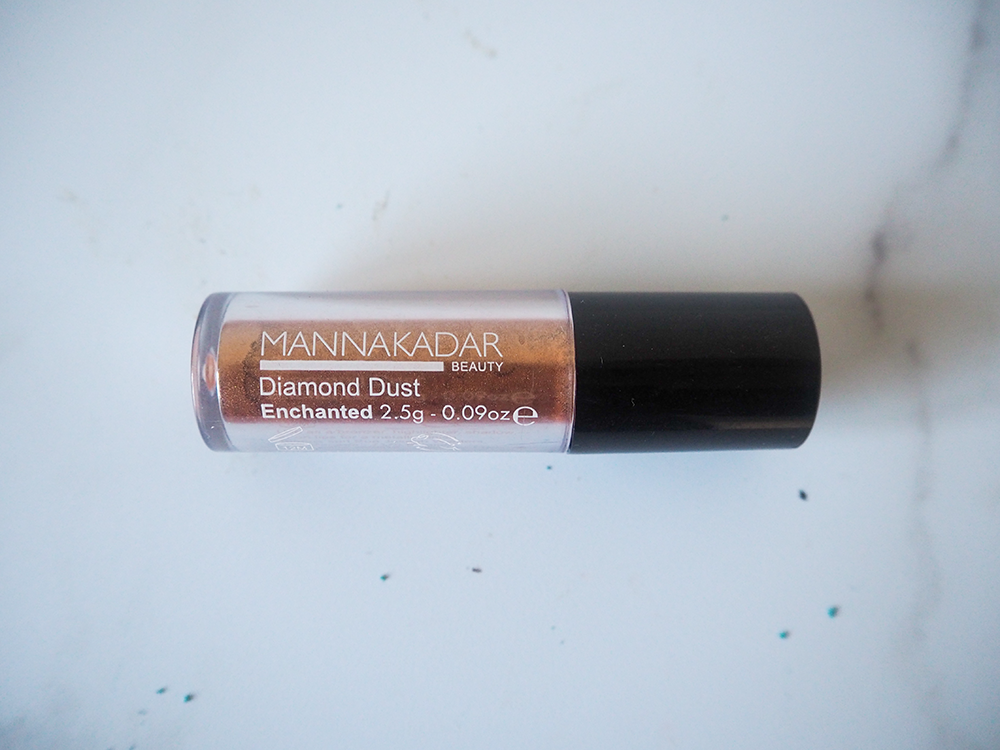 I absolutely love the warm and super shimmery bronze shade of the Mannakadar Beauty Diamond Dust. The roll-on packaging is such a great idea. Just swipe and go! Plus, the rollerball actually disperses the product evenly, and it doesn't feel dry on application. However, as much as the formula is gorgeous, smooth, and reflective, it's ultimately quite messy. You'd struggle to get a sharp cut crease with this. But I love this as a fast way to do a high-impact monochromatic bronze shadow.
10. Rimmel Magnif'Eyes Duo Eyeshadow and Liner
Discontinued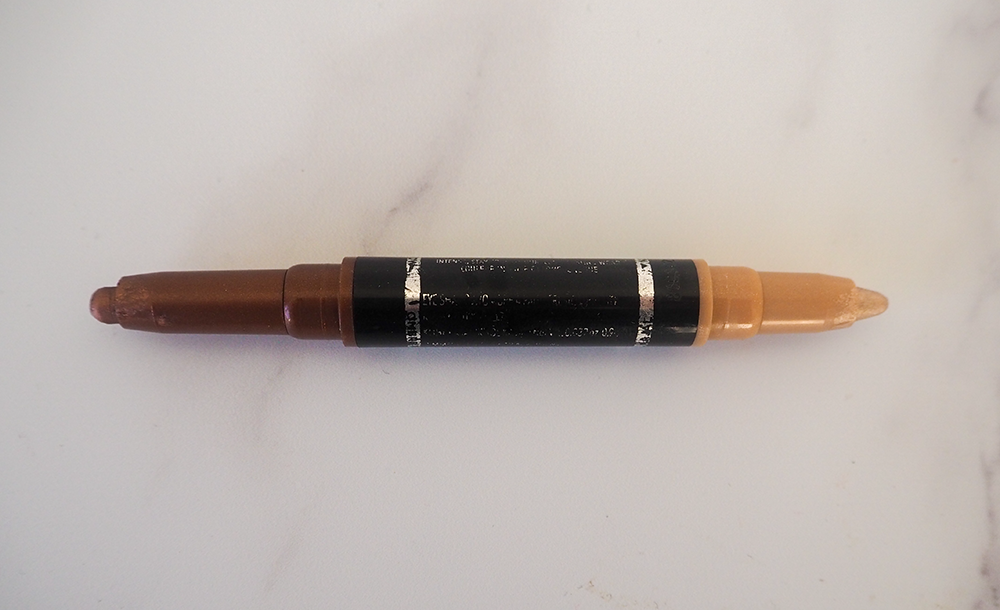 You can see how old my Rimmel Magnif'Eyes Duo Eyeshadow and Liner is, as the writing on the packaging has completely disappeared and has been discontinued. The deep bronze side of the eyeshadow duo is pretty rubbish, to be honest. It's dry, dull, and hard to blend. However, what makes this duo good is the gorgeous warm champagne side. That side is pigmented, shimmery, smooth, and easy to build and blend. If I want a bright pop of colour in my inner corner, this gives me exactly what I want.
9. Laura Mercier Caviar Stick Eye Colour
£26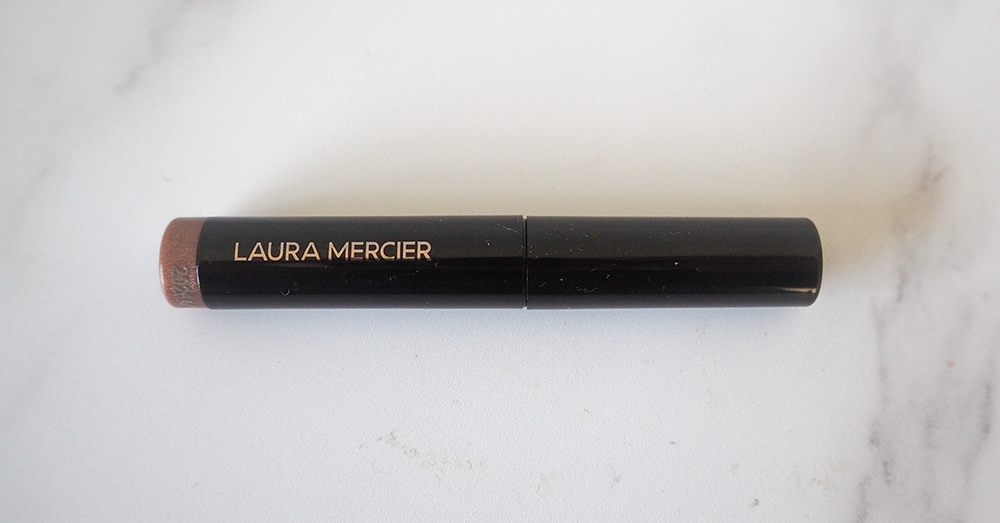 The Laura Mercier Caviar Stick Eye Colour is great. It's pigmented and long wearing. I love that the thick eyeshadow stick means you can quickly swipe colour over your whole eyelid. Compared to some of my other eyeshadow sticks, this has a slightly firmer texture, which doesn't give the same soft, smooth, and gentle experience. The bronze tone is pretty but on the neutral-cool side. I personally prefer warm bronze tones. This eyeshadow stick is good, but some of my other ones are nicer.
8. Kirei Factory Stardust Killer Stick Shadow
£6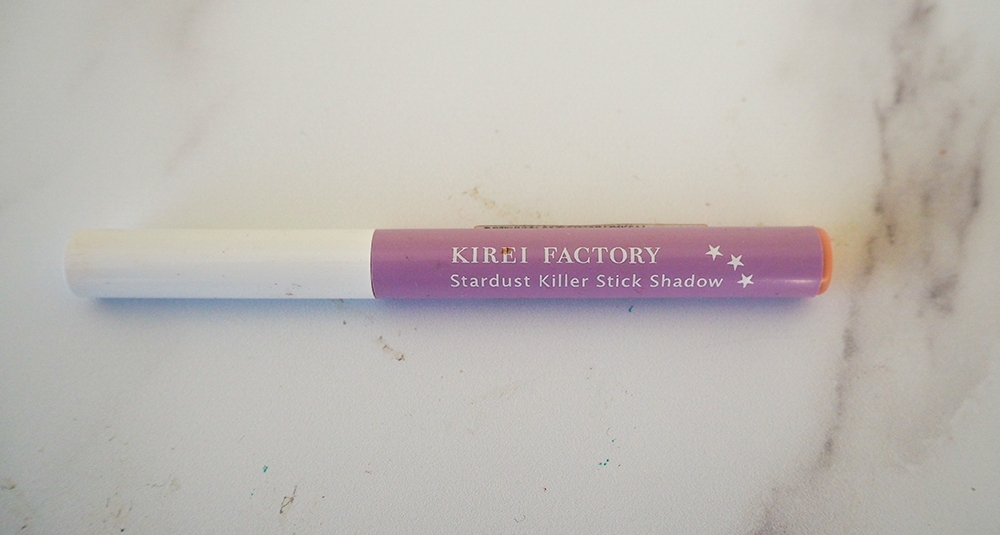 The Kirei Factory Stardust Killer Stick Shadow is wonderful. My pretty shimmery rosy brown shade – Rose Madder – is to die for. I love the colour so much. You could swipe this eyeshadow over your whole lid and add some mascara for a quick and chic look. I like that the eyeshadow is pigmented without being bold, as it's very wearable. This eyeshadow stick isn't the easiest to blend, though, so it can go patchy if you don't swipe the colour over your lids a few times, which is why I haven't ranked this higher.
7. Sebeiti Cosmetics Shimmer Liquid Eyeshadow
£12.15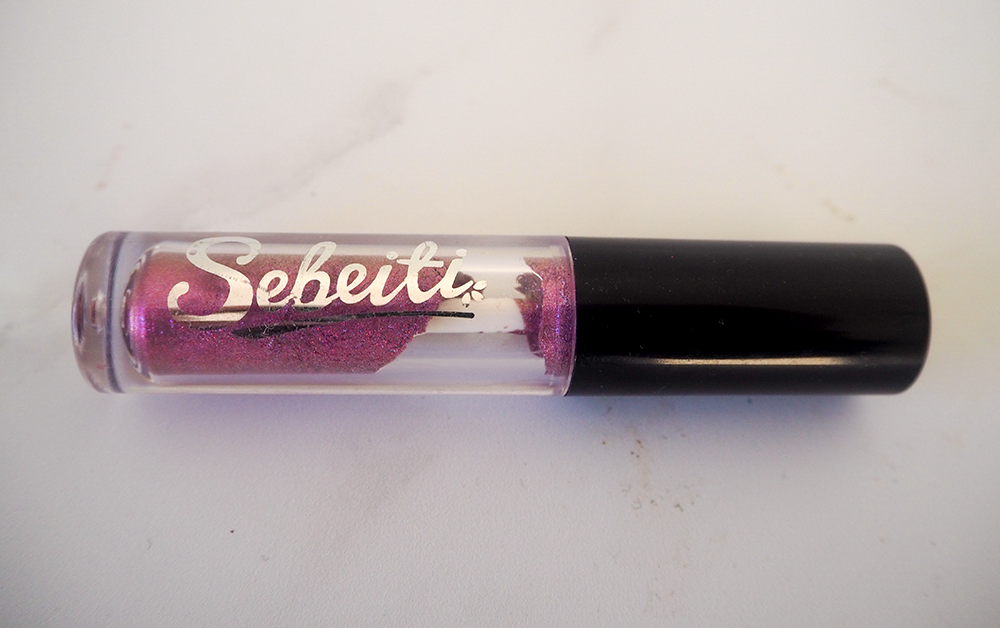 The Sebeiti Cosmetics Shimmer Liquid Eyeshadow is beautiful. This shimmery purple shadow with pink reflects catches the light in the most stunning way. I love shimmery purples, so this shadow does bits for me every time. It's easy to apply, build, and blend. It works best as an eyeshadow topper, as the base is translucent. If you applied just this shadow onto your bare lid, it could look a bit patchy. I'm ranking this liquid shadow highly because of the insane colour rather than for the formula.
6. TWOK London Loose Eye Shadow Pigment
£4.99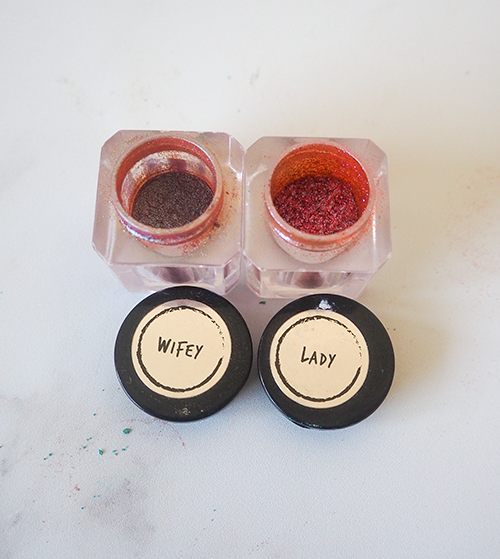 The TWOK London Loose Eye Shadow Pigments deserve way more hype. These shimmery loose eyeshadows are everything. They're some of the most pigmented and reflective eyeshadows I've ever tried. I was worried that the loose texture might make these pigments feel a bit gritty or harsh. However, they're super smooth, and the colour payoff is insane. I just personally prefer cream, liquid, or powder formulae, as I'm not the neatest person, and the pigments can get messy.
5. By Terry Ombre Blackstar Eyeshadow
£30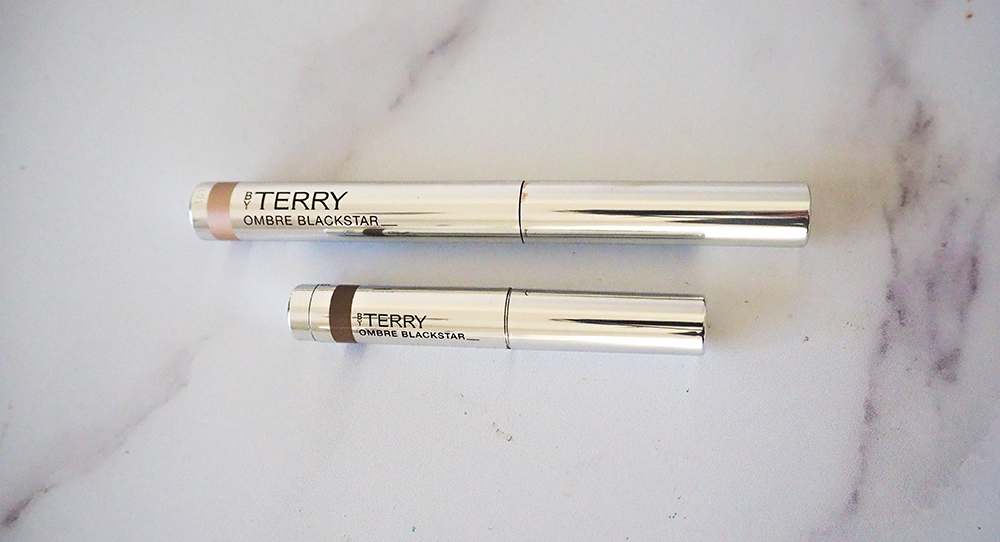 I love the By Terry Ombre Blackstar Eyeshadow. Similar to the Laura Mercier eyeshadow stick, the By Terry shadows are so easy to use. However, I prefer the By Terry formula, as the shadow is softer, creamier, easier to build up and blend, and the shimmer is softer. I also prefer the bronze shade I've got in the By Terry formula, as it's more vibrant and warmer. These shadow sticks are fantastic and incredibly wearable.
4. Pat McGrath Labs Eyedols Eye Shadow
£12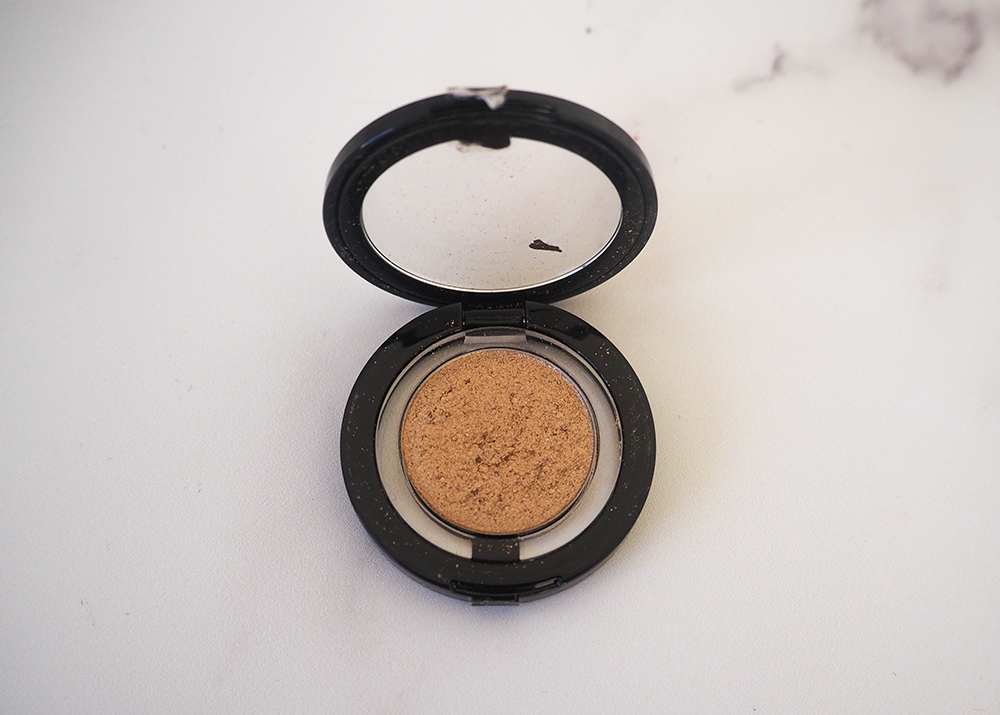 As you'd expect with any Pat McGrath Labs formula, the Eyedols Eye Shadow is amazing. Buttery, smooth, super pigmented, finely milled shimmer for impactful shine, and easy to blend and build. I love wearing this warm champagne shimmer by itself for daytime glam or paired with smokey mattes, winged liner, and falsies for a sultry evening eye. Plus, this beautiful single eyeshadow lasts all day and doesn't crease. Obsessed.
3. Colourpop Super Shock Shadow
£5.90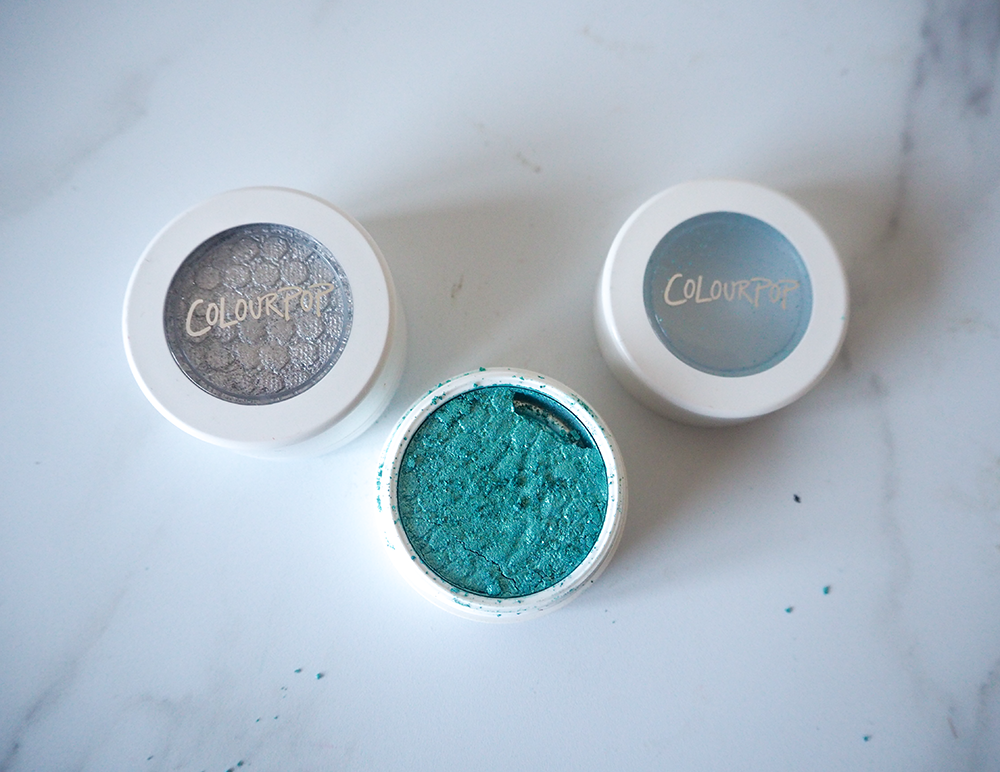 Talk about an OG formula. The Colourpop Super Shock Shadow really is that girl. What's not to love about this single eyeshadow? It's incredibly saturated. Honestly, the pigmentation is out of this world. The shimmer is very eye-catching. It's easy to build up and blend out this formula to create the exact eye look you want. And, it's incredibly affordable. If you like shimmery eyeshadows, you won't find a better one out there at this price point!
2. Charlotte Tilbury Eyes to Mesmerise
£26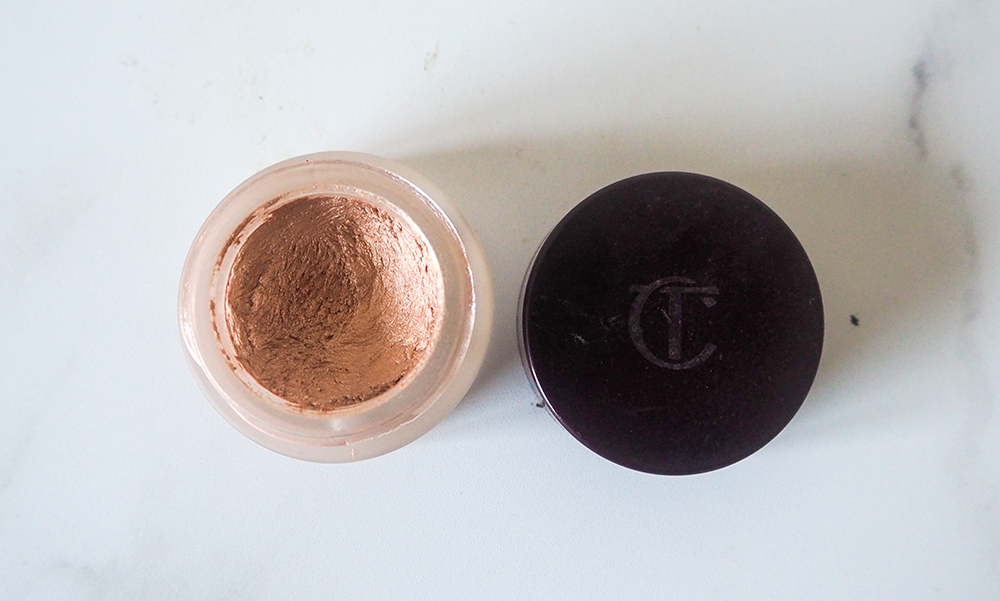 Out of all the champagne shimmer shadows I own (which is quite a few), the Charlotte Tilbury Eyes to Mesmerise is my ride-or-die. I'm addicted to it. The neutral champagne shimmer is so flattering and works with just about any eye look. Despite this being a cream eyeshadow, it surprisingly works well with other eyeshadow formulae, such as liquid and powder. I love how creamy and smooth it is. It's never patchy. There's an iridescent shine that's so gorgeous, and I can easily layer this shadow for extra intensity. Plus, it's effortless to blend. This is such an incredible eyeshadow. It's totally faultless.
1. Illamasqua Eye Paint
£19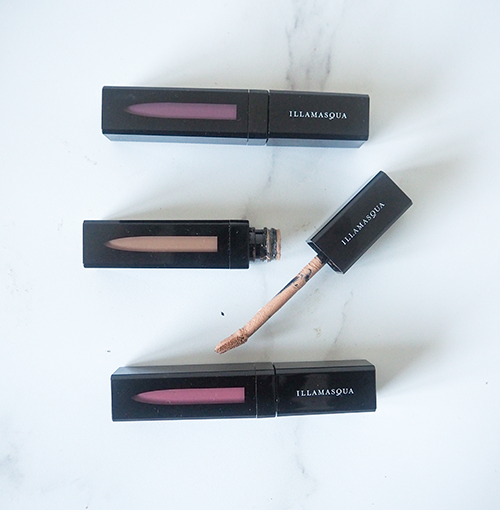 Coming in at my number one spot is the incredible llamasqua Eye Paint. In fact, this phenomenal shadow made it into my 2022 beauty faves. This eyeshadow has everything I could ever want and much more. Matte but not flat. The most incredible soft yet pigmented colours. The formula is so creamy and smooth. Honestly, it's a joy to apply. It's easy to manipulate the colour however you want, whether you want a light wash of colour or a vibrant dramatic lid. The Eye Paint is surprisingly effortless to blend, as the liquid doesn't dry down too quickly, meaning you can diffuse the edges for a seamless look. When you layer the colour, the formula doesn't go dry, patchy, or flaky. The shadow literally won't budge whatsoever and is smudge- and crease-proof. This liquid eyeshadow is the best.