Last Updated on 25th August 2023 by Sarah Sarsby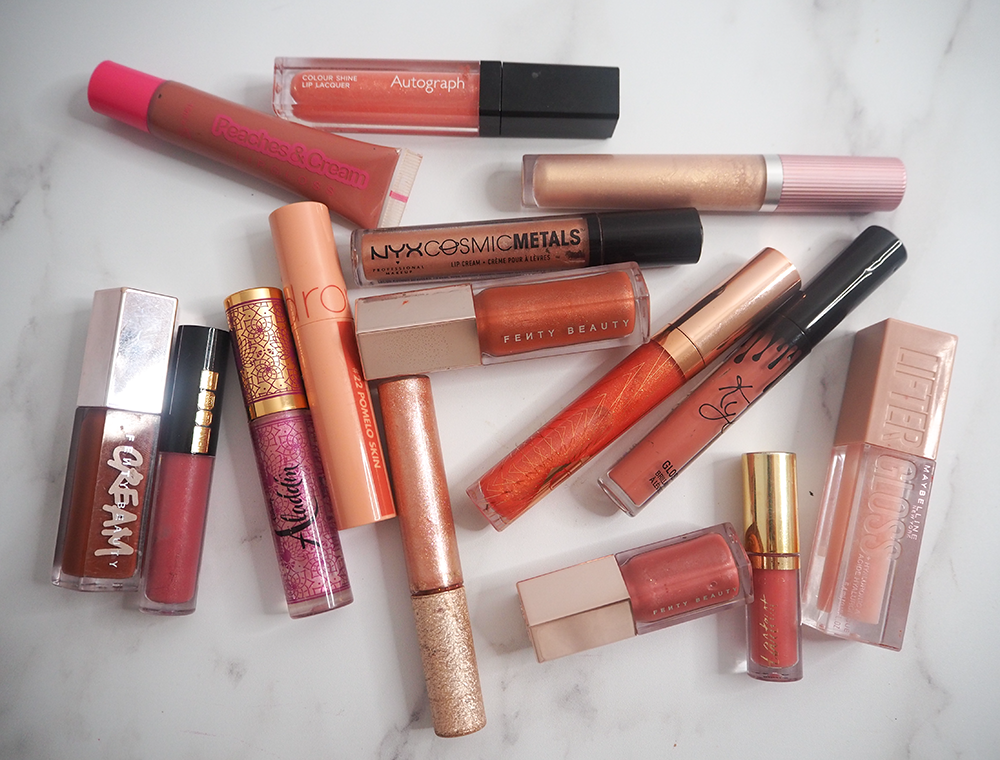 For my second post in my battle of the brands series, I'm ranking my entire lip gloss collection to tell you which formula is my all-time fave.
Last month, I introduced the battle of the brands series on my blog. It's where I rank my entire makeup collection by a specific product type. From foundations and bronzers to lip liners and brow products, battle of the brands is my ultimate makeup collection rating, so you can see my absolute ride-or-die products.
Starting from my least favourite product and working my way up to my number 1 product in any given category, this is the fastest way to see my thoughts on my entire makeup collection.
My first post ranked my concealer collection. I had so much fun writing the post that I couldn't wait to rank my lip gloss collection today! Keep reading to see which are my top 3 lip glosses ever.
14. NYX Professional Makeup Cosmic Metals Lip Cream
Discontinued
NYX Professional Makeup Cosmic Metals Lip Cream no longer exists, so it's not one that you can go out and readily buy. And, honestly, I'm not surprised.
While it's described as a lip cream, it's definitely more like a lightly pigmented gloss. Although the formula isn't awful, it just doesn't really give much. The colour is quite flat, it's not particularly juicy or shiny, and it fades quickly. It's not sticky, thankfully, but I simply don't reach for this lacklustre lip gloss.
It's also been in my makeup collection for ages, so I should probably throw it out…
13. XX Revolution XXtra Glow Lip Gloss
£8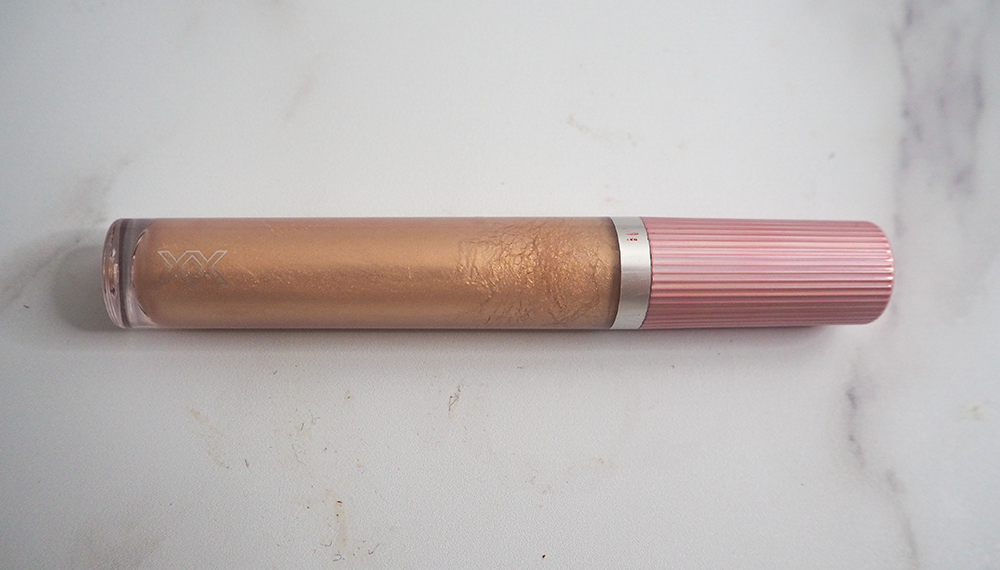 Honestly, the XX Revolution XXtra Glow Lip Gloss is simply okay but nothing special. The formula isn't particularly sticky and feels quite smooth, but it's not particularly shiny or juicy. In fact, the shimmer particles tend to bunch together for clusters of shimmer instead of an overall glossy pout.
I only ever wear this lip gloss as a topper over lipstick, otherwise, the formula looks weird and uneven on the lips. The actual champagne shimmers are pretty, it's just a shame the shimmer particles aren't finer and don't spread more evenly.
12. Tarte Lip Bling
Discontinued
Another discontinued lip gloss! Tarte Lip Bling is definitely a very dazzling lip gloss. If you dislike really shimmery lip glosses, you'd hate this.
If I'm in a sparkly mood and want to add serious glimmer to my lips, I reach for this lip gloss, as it's truly very shimmery. However, the formula is pretty sticky and not the most comfortable, so it's not very practical. I wish this gloss was less shimmery, non-sticky, and juicier for better impact!
11. Autograph Colour Shine Lip Lacquer
£11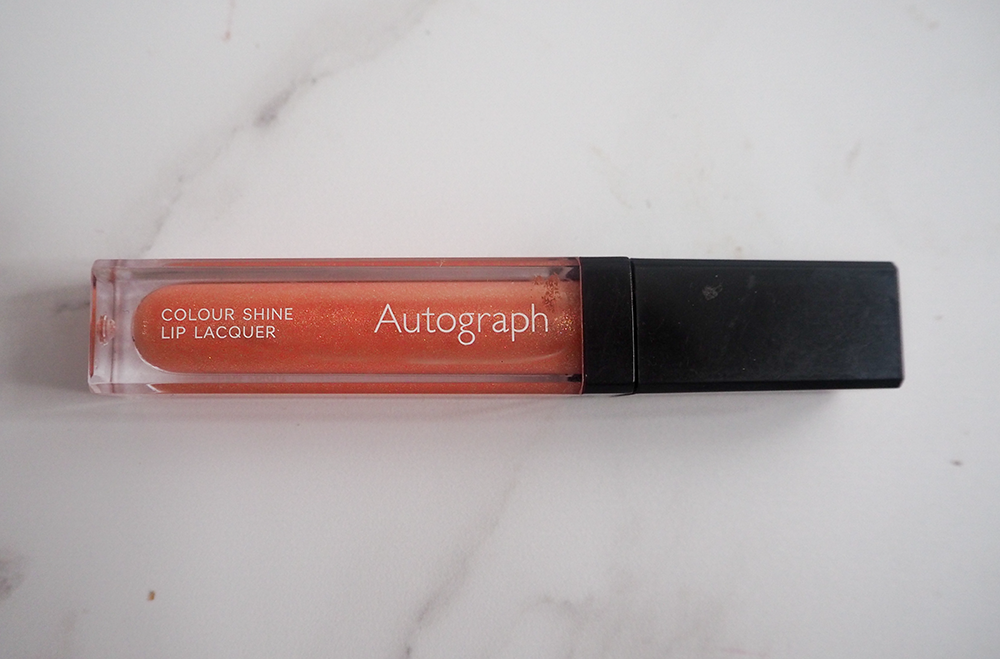 From this point onwards, I genuinely like all of the lip glosses in this post and would happily use all of the formulae.
The Autograph Colour Shine Lip Lacquer is a pretty everyday lip gloss. It's still more shimmery than quite a lot of lip glosses out there, but not so much where the shimmer particles are OTT. The gloss feels pretty smooth on the lips too.
I wish this lip gloss was a bit thicker, as it's quite thin, so there's not that shiny impact that many other glosses have. It's also stickier than most of the glosses on this list, so it loses points there.
While I love the colour and like this gloss, especially for the price point, there's another gloss on this list that's similar in terms of the shade but is far superior in terms of formula, look, and longevity!
10. Tarteist Glossy Lip Paint
£18
Another Tarte lip gloss on the list and this one's actually available: the Tarteist Glossy Lip Paint.
This is a great wearable lip gloss for when I want to add some shine to my lips in a 'your lips but better' pink shade. I like that this lip gloss has no shimmer whatsoever, as it adds variety to my lip gloss collection, and pairs really well with matte eyeshadow looks or with simple understated makeup looks.
It's smooth, lightweight, and non-sticky too. I love that this gloss also helps my lips feel hydrated!
9. Kylie Cosmetics Lip Gloss
Discontinued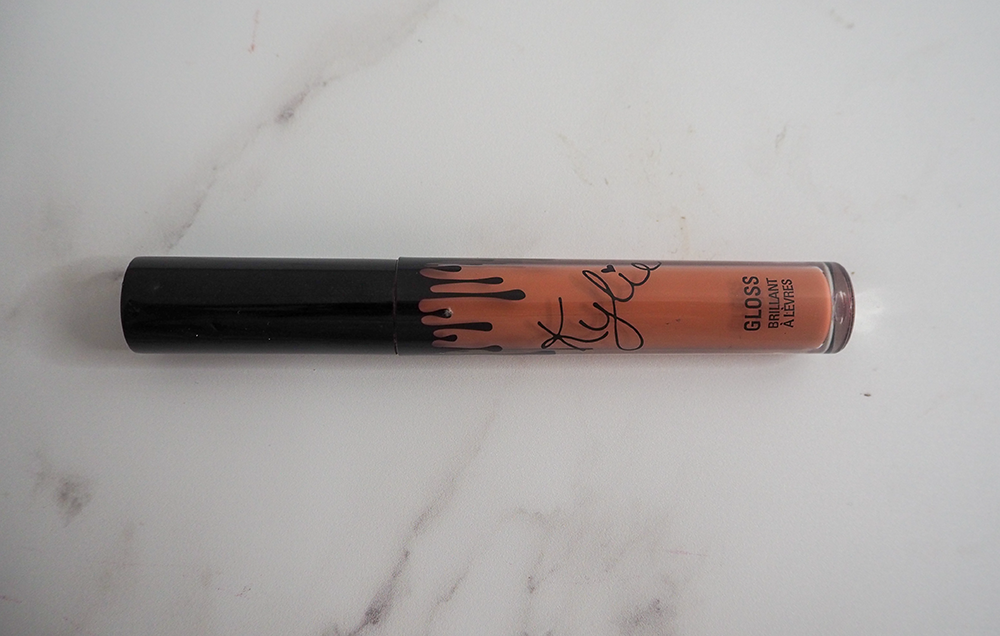 So, I'm pretty sure the standard Kylie Cosmetics glosses have been discontinued, as the formula I've got is definitely not one of the High Glosses.
With my Kylie Cosmetics Lip Gloss, I love the beautiful pink nude shade. To me, this formula sits somewhere in between a liquid lipstick and a lip gloss, as it's got the pigmentation of a lipstick and the shine of a gloss. I wish this gloss was a bit shinier for more impactful luminosity. However, I love that this is a 2-in-1 product for when I went shiny stained lips.
The formula is on the drier side, but I'd much prefer a drier formula over a sticky formula!
8. MAC Lipglass
£18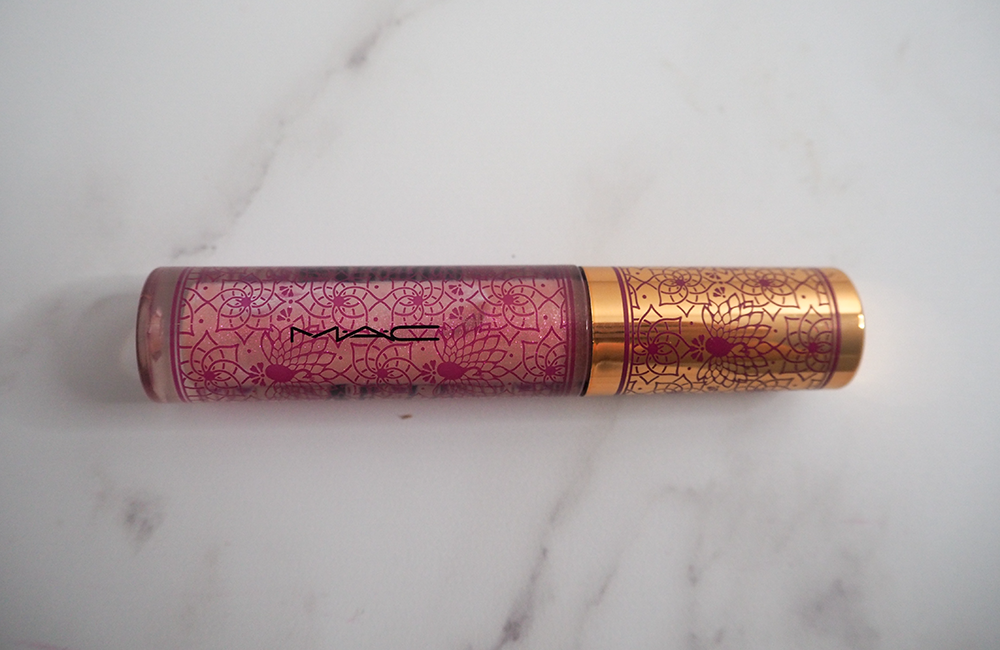 Get 20% off the MAC Lipglass at lookfantastic with my code LFTFBLOGSARAH. Shop here.
The MAC Lipglass doesn't get enough praise in my opinion! I love the shiny, juicy, and slightly shimmery formula. These glosses feel smooth on the lips, have a beautiful reflective quality, and work well as lipstick toppers.
The shade I've got is from a limited edition Aladdin collection that's no longer available, but it's this beautiful and unique lilac and pastel pink shift gloss. The shimmer particles change colour as they catch the light. Beautiful.
My only gripe is that the MAC Lipglass is a little sticky, so I don't opt for this lip gloss if it's windy outside, as my hair will stick to it!
7. Peaches & Cream Lip Gloss
£6.95
And now for the most affordable lip gloss in this battle of the brands post: the Peaches & Cream Lip Gloss.
I absolutely love these lip glosses. They are highly pigmented shades with a super glossy finish so that it looks like you're wearing lipstick with a clear gloss! The glosses are super comfortable, smooth, and non-sticky. They don't have major lasting power, but I'm happy to keep topping up as they're very inexpensive. The shine on these glosses is majorly reflective too.
I can't recommend these lip glosses enough.
6. Romand Juicy Lasting Tint
£10.58
The Romand Juicy Lasting Tint is the most natural-looking lip gloss in this post. And I'm obsessed.
Although this isn't technically a gloss, it's got sheer pigment and a touch of shine, so I think it's more like a gloss than any other type of lip product. I love that this is a 'my lips but better' sort of vibe. In fact, if it wasn't for the subtle shine, I think you'd struggle to tell that I'm wearing any product at all.
This beautiful lip tint works with any makeup look. Whether it's a clean girl makeup aesthetic or to balance out a bold eyeshadow look, this skin-like formula is to die for. I reach for this lip tint frequently as it's super versatile.
5. Pat McGrath Labs LUST: Gloss
£27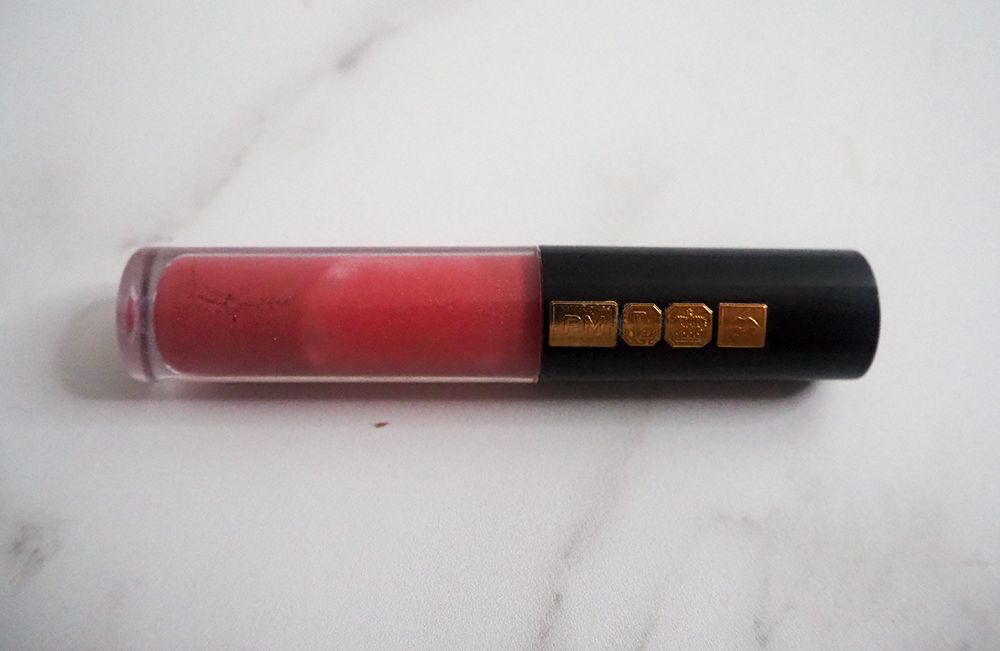 When I want a super shiny, slightly shimmery, and beautiful kiss of colour, I reach for the Pat McGrath Labs LUST: Gloss. This sumptuous lip gloss is lightweight, non-sticky, and reflects the light captivatingly.
This lip gloss has a unique texture in that it's balmier than other lip glosses. It's not as gloopy as other formulae and has a lovely spreadable sensation. I like how comfortable this feels on the lips, and the shade Divine Rose (a plum rose shimmer) is simply to die for.
4. Maybelline Lifter Gloss
£8.99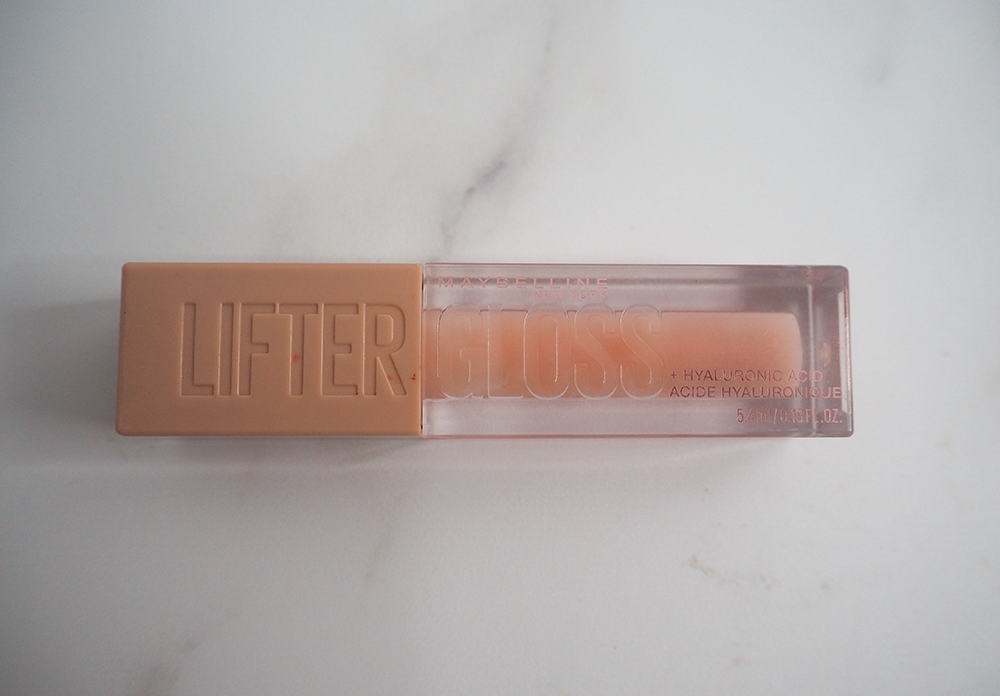 Get 20% off the Maybelline Lifter Gloss at lookfantastic with my code LFTFBLOGSARAH. Shop here.
The Maybelline Lifter Gloss is genuinely one of the best lip glosses I've tried, particularly for the price point!
Out of all of the glosses on this list, this formula is the most hydrating. Not only is the formula super smooth, but it's also so comfortable and actually feels like it delivers moisture to the lips.
The Maybelline Lifter Gloss has no shimmer but instead offers a mirror-like shine for a juicy, fuller pout. I like that the shades are subtle, as it simply adds a flush of colour to the lips for a natural finish.
This is my go-to gloss for when I want to simply add juicy, hydrating shine to my pout. It particularly works well over lipsticks, as the sheer pigment and smoothing formula don't mess up the base product.
3. Fenty Beauty Gloss Bomb Cream
£18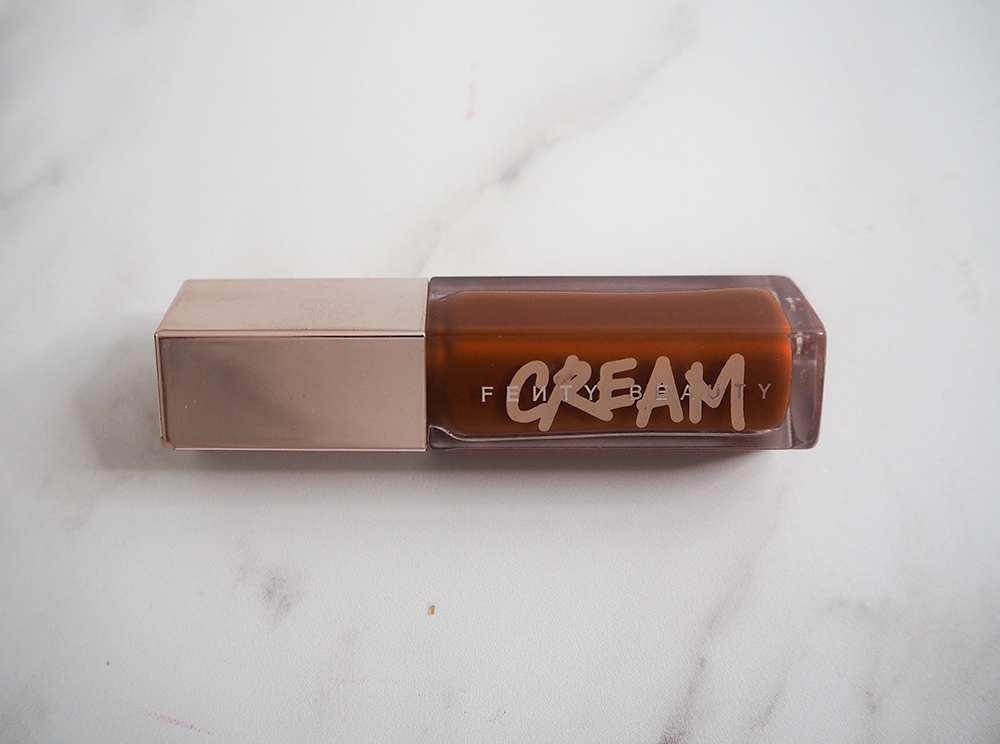 Okay, Fenty Beauty Gloss Bomb Cream takes third place for so many reasons. This is the ultimate creamy gloss for a super juicy, pigmented, and shimmer-free pout.
As with all Fenty Beauty products, Fenty Beauty Gloss Bomb Cream offers an absolutely beautiful range of unique shades. There's a shade for every skin tone, whether you're looking for an unusual cool-toned mauve or bold caramel chocolate, Fenty's got you covered.
I'm obsessed with how this formula gives my lips added volume, medium-to-high-coverage intensity, and a super smooth finish. If my lips ever look chapped, this rich formula instantly nourishes any dryness for an even, juicy shine. I'm addicted.
2. Charlotte Tilbury Collagen Lip Bath
£26
Why doesn't the Charlotte Tilbury Collagen Lip Bath get way more hype? This product is ridiculously under-appreciated!
Out of all the lip glosses in this post, this is hands down the shiniest and juiciest of them all. Although it has shimmer particles, they are tiny and evenly spread for a non-chunky and multi-dimensional shine. This beautiful lip gloss also has lip-plumping properties for the fullest-looking pout ever.
It's super smooth and gloopy for that wet look. It's slightly sticky but definitely nothing bad! The gloss has a cooling and hydrating sensation too for that added wow factor. I'm seriously in love with the Collagen Lip Bath. This is the elite version of the Autograph gloss mentioned earlier in this post.
1. Fenty Beauty Gloss Bomb
£18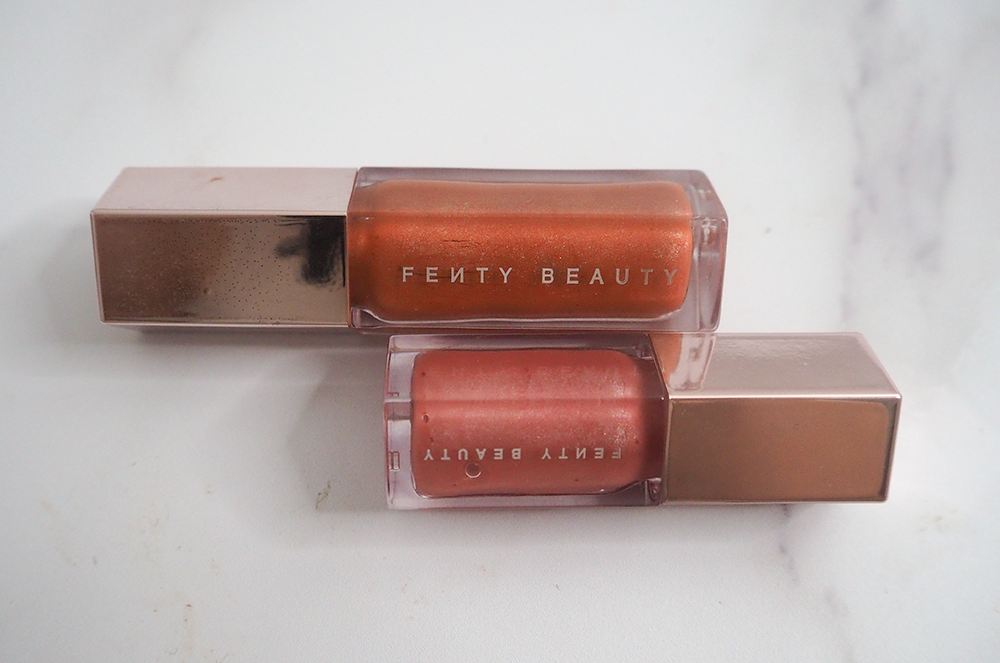 My all-time favourite lip gloss is the OG Fenty Beauty Gloss Bomb.
This lip gloss has it all. A hydrating, comfortable, and non-sticky feel. Super smooth application with an ultra-juicy finish. Subtle shimmer particles and major reflection for a multi-dimensional shine. An addictive vanilla scent. And a phenomenal shade range for all of your desires with a buildable pop of colour.
Fenty Glow is the perfect rose nude shade that honestly works with all makeup looks. The Gloss Bombs are the lip glosses I reach for the most, and I always have one in my makeup bag.
This is the best lip gloss ever. And you won't change my mind. It's my absolute ride-or-die lip gloss.