Today, I'm sharing a seamless no-makeup makeup look that genuinely took about 5 minutes to do. It consists of very few skincare and makeup products!
I'm normally a full glam kinda girl. While I've been enjoying a more simple clean girl makeup aesthetic recently, I typically love a shimmer eye, lots of highlighter, and winged liner! So, this no-makeup makeup look is quite different from my usual looks, but I actually really like the outcome.
The star of this makeup look is actually a skincare product: the Seacra Red Algae Recovery & Repair Gel. This multipurpose hydrating gel really helped create a smooth, even, and nourished base for the makeup products to glide over. For these minimal makeup looks, skin prep is absolutely vital. So I will share the skincare products I used to create this no-makeup makeup look in this post as well as the makeup products.
Keep reading to find out how you can recreate this super simple yet put-together makeup look.
** This post contains some affiliate links. This means at no extra cost to you, I earn some commission if you purchase a product through my link. All thoughts are my own, though, as always. If you want to find out more, visit my affiliate disclosure page **
Products used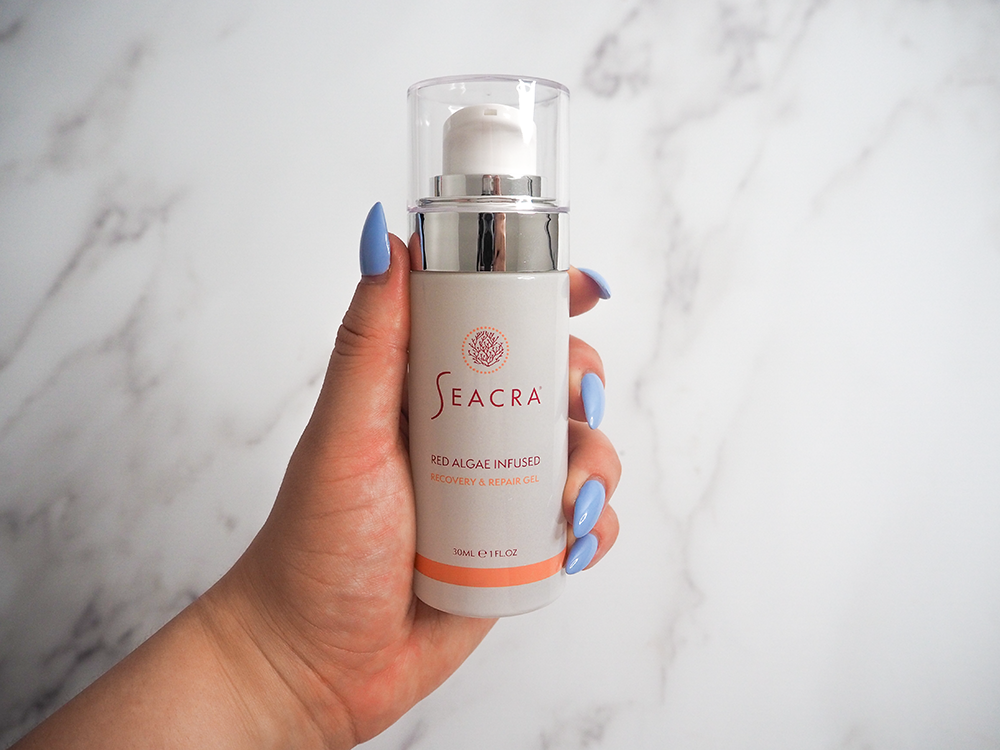 Skincare
Makeup
How to recreate this no-makeup makeup look
Below are the products and steps you need to create your own version of this foolproof no-makeup makeup look!
What you'll need
Refreshing toner (optional)
Silky eye cream (optional)
Hydrating serum or gel
Nourishing moisturiser – I think creamy textures work best for this look
SPF always
Hydrating primer
Tinted moisturiser or sheer skin tint
Skin-like concealer with buildable coverage
Beauty blender
Setting spray (optional)
Setting powder (optional)
Natural creamy blush
Lip tint
Eyelash curlers (optional)
Brow comb (optional)
Skin steps
The first thing you need to do is prep your skin correctly. Focus on hydrating, soothing, and moisture-retaining products that you know your skin loves. Trust me, if you want your skin to look its best with minimal makeup, your skin prep is absolutely vital for the best outcomes
I'm a big toner lover, so I started by using a hydrating and calming toner along with a hydrating eye cream. You don't need to do these steps, but they'll just add to the overall hydrated base!
Next, take your hydrating serum or gel. Think of ingredients like hyaluronic acid, glycerin, aloe vera, etc. These will ensure that your makeup doesn't cling to any dry or dehydrated patches on your skin. Instead, you'll have a beautiful even canvas! The Seacra Red Algae Recovery & Repair Gel is ideal for this step because it's soothing, hydrating, and gives your skin a lovely healthy glow.
Finally, top up with your fave nourishing moisturiser and SPF. Try not to go for anything too mattifying, as you want this look to appear fresh and skin-like. Mattifying moisturisers could make the whole look quite flat.
Makeup steps
Prime your skin with a lightweight and hydrating primer to maximise that healthy base. Then, take your fave skin tint or tinted moisturiser and apply it to your skin until you've got the desired coverage. You're aiming for light coverage, but you want it to look like your skin on its best day ever.
For any blemishes, spots, or redness, go in with a flexible concealer to lightly even your base. You still want your natural skin to peek through, so don't go overboard with this step!
You then will want to go over your entire base lightly with a beauty blender. This will take away any excess product and ensure a perfect blend for that skin-like finish. This step is super important for a no-makeup makeup look so that you're not product-heavy.
If you've got oily skin like me, you've got the option here to use a setting spray and setting powder to really keep that base in place. My t-zone can become quite oily throughout the day, so keeping the greasiness at bay is key for me to achieve this effortless makeup vibe. For drier skins, feel free to skip these products!
To add some colour back to your skin, opt for a lightweight, buildable, and natural blush. Cream and liquid formulae work best here, as they just melt into the skin to add a flush of healthy colour. Powder blushes are gorgeous but not as skin-like. With this step, go in lightly and build up as required in the areas where you naturally have flushed cheeks.
Next, use your fave lip tint and wipe away any excess product to add some extra sheen and colour to your lips while still being very subtle.
To complete this look, optional steps include combing your brows into your desired shape (no products used at all), and curling your lashes. Mascara would be too heavy for this look, but added curl can add natural length and volume to your lashes!
About the Seacra Red Algae Recovery & Repair Gel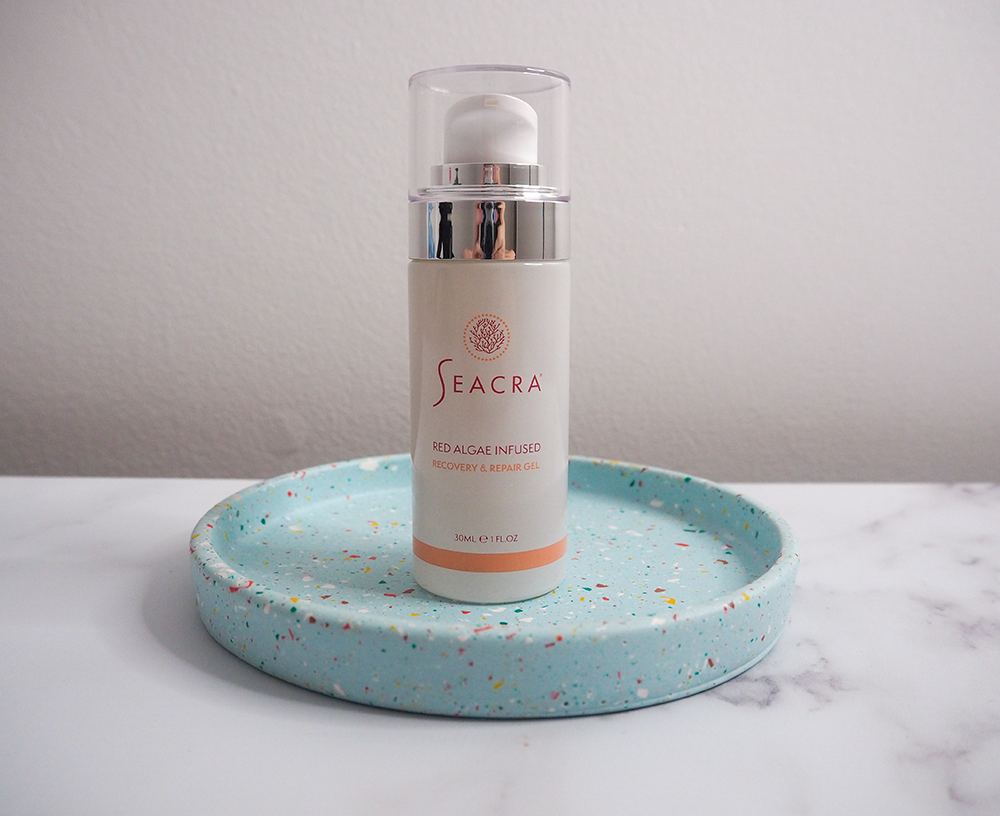 The Seacra Red Algae Recovery & Repair Gel is great for this makeup look, as the product is hydrating, calming, and helps skin to retain moisture. With soothing chamomile extract, nourishing calendula flower extract, and hydrating red algae, this powerhouse gel truly is a joy to use.
I love that this gel not only feels refreshing on the skin, but it also gives my skin some added radiance. My rosacea-prone skin enjoys this repair gel a lot. If I get any future redness or irritation, I'll reach for this lightweight gel to instantly calm my skin.