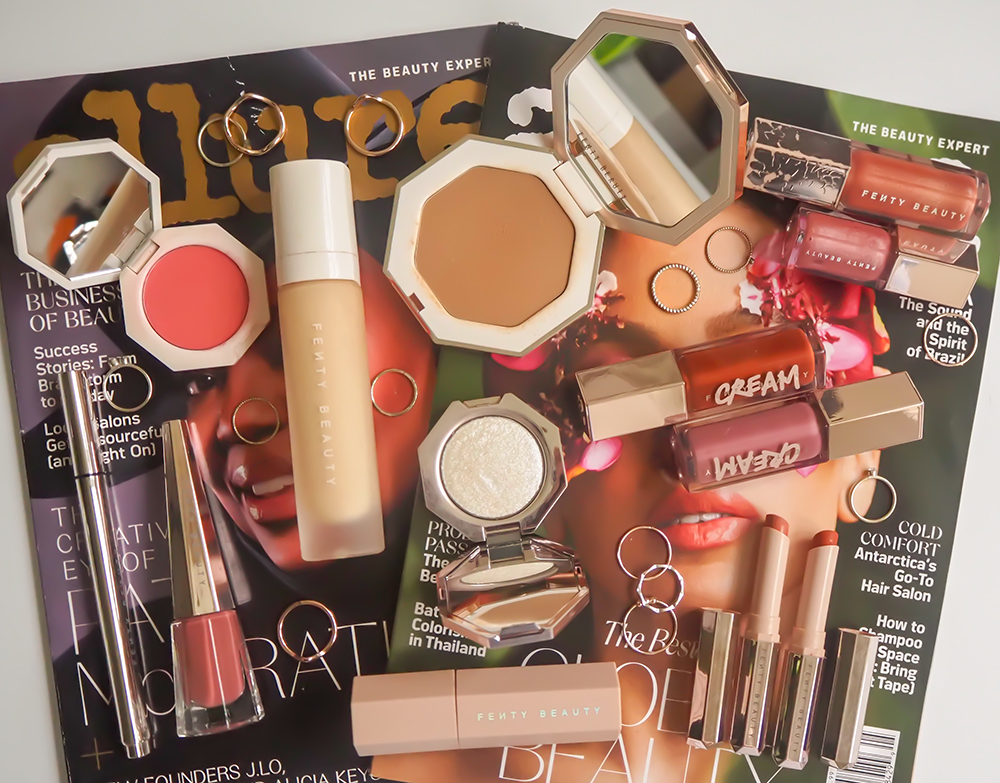 If I had a pound for every time I've said "this Fenty Beauty product is so good" or "you need to check out this Fenty Beauty product", I'd be rich. Whether it's an inclusive foundation range, universally flattering glosses, or fun cream blushes, Fenty Beauty has got you covered.
It's not hard to see why the brand is so popular. The makeup products are diverse, easy to use and affordable. Plus, Fenty Beauty frequently has sales, so you can pick up a steal easily.
Over the years, I've tried a lot of products from Rihanna's makeup line. While nearly all of them have been good, some have been exceptional. So, if you're looking to buy some new goodies from this popular brand, below are the 10 holy grail Fenty Beauty products that you need to try. Trust me, you won't go wrong with these.
1. Pro Filt'r Soft Matte Longwear Foundation
£27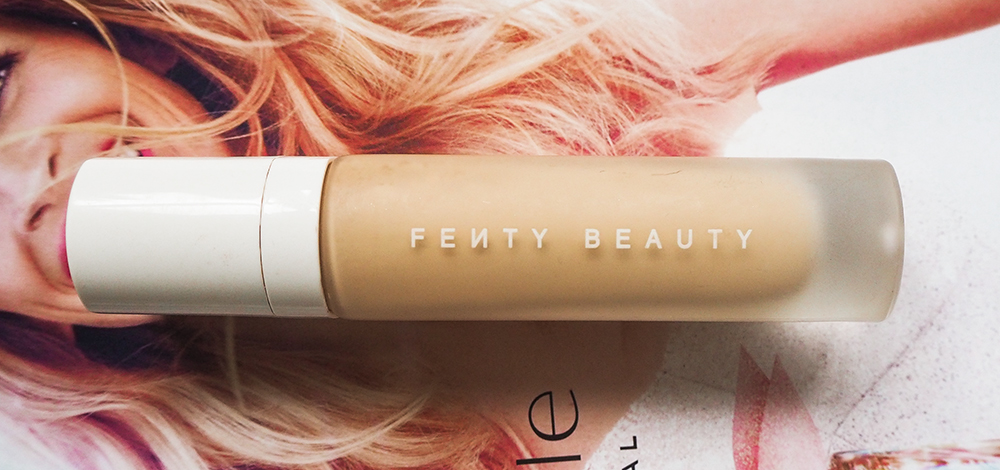 The Fenty Beauty Pro Filt'r Soft Matte Longwear Foundation is the product that started it all. Offering an impressive 50 shades, this foundation highlighted just how un-diverse the beauty industry was upon launch. Finally, a foundation range that had shades to cater to all skin tones. Ever since then, makeup brands have been forced to make their lines more inclusive and those that don't will quickly realise customers will look elsewhere.
This matte foundation offers medium-full coverage for a poreless and smooth finish. It works particularly well for oily skins, as the foundation offers long-lasting coverage without making your skin look greasy after a few hours. However, people with dry skin might want to avoid this foundation as it could potentially cling to dry patches. But for oilier skin types, this is a holy grail Fenty Beauty product!
2. Gloss Bomb
£17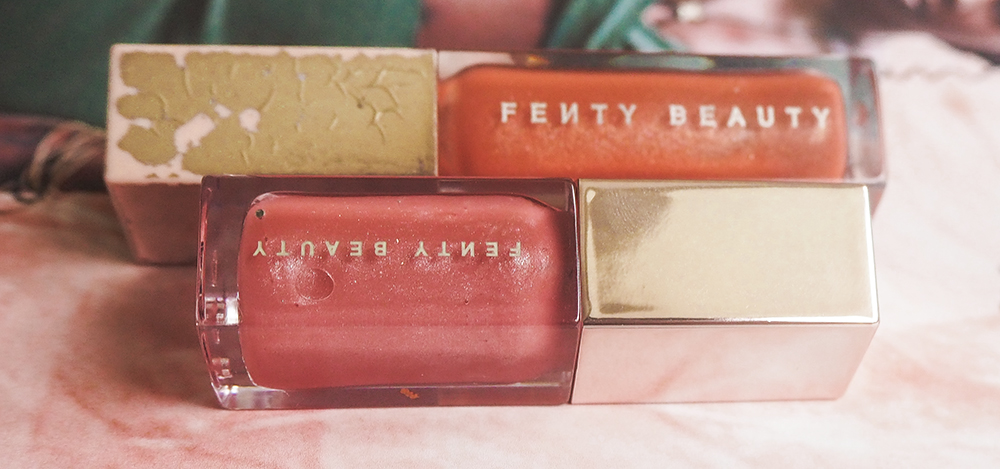 Still to this day, the Fenty Beauty Gloss Bomb is the best lip gloss I've ever tried. This non-sticky gloss makes your lips look plump, slightly shimmery and imparts just enough colour for a 'your lips but better' vibe. It feels comfortable and hydrating on the lips and has surprising lasting power for a gloss. It will last for a good 3-4 hours before needing a top-up.
The shade range is lovely too. Fenty Glow – a rose nude – is my favourite but Fu$$y, Hot Chocolit and Diamond Milk are all worth checking out. This is a Fenty Beauty staple and deserves its iconic status.
See my full Gloss Bomb review here
3. Cheeks Out Freestyle Cream Blush
£19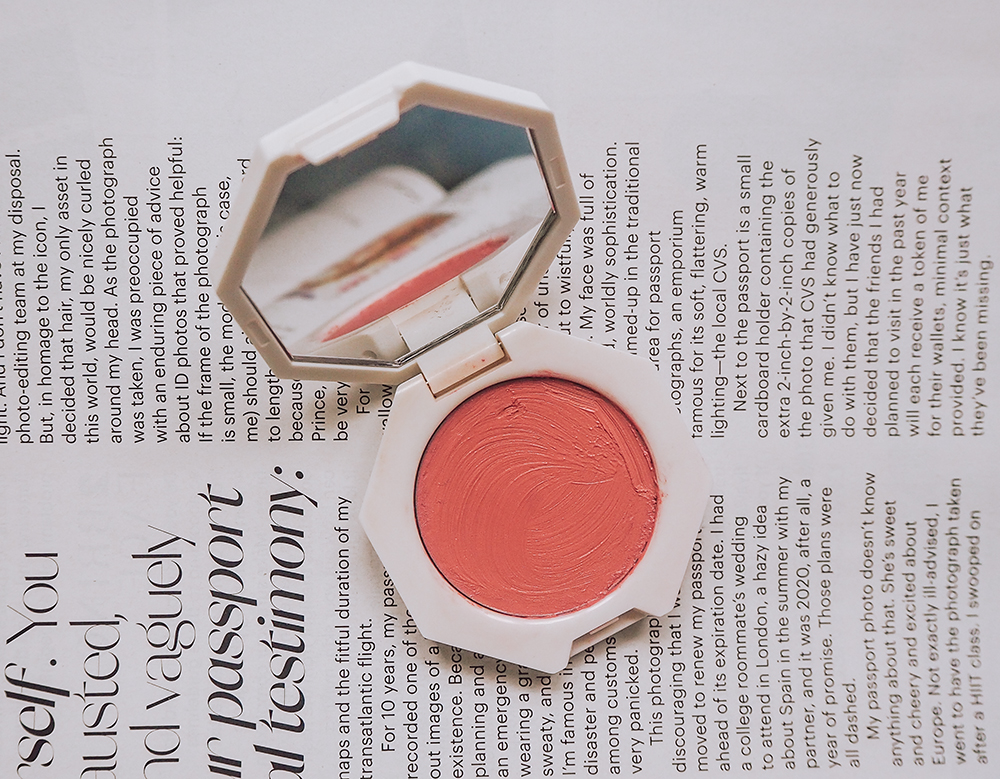 If buildable blush that imparts a healthy-looking flush of colour is your thing, you'll love the Cheeks Out Freestyle Cream Blush. In a range of flattering colours – from soft petal pink and cool berry to fiery orange and deep purple – these blushes give you a dewy and youthful complexion.
And don't worry, these blushes are incredibly easy to use. Even the stronger shades are impossible to overdo as they sheer out easily. No matter how much colour you apply, it won't disturb the makeup underneath for a truly fuss-free finish. It works well with a brush and your fingertips, whatever your preference is.
Check out my full Cheeks Out Freestyle Cream Blush review here
4. Stunna Lip Paint
£20
The Fenty Beauty Stunna Lip Paint has one of the most budge-proof lipstick formulas that I've ever tried. It will stay pigmented after 12 hours of wear. It's insane. Although it's matte and long-wearing, the Stunna Lip Paint feels comfortable on the lips and won't crumble or sink into fine lines. Stunna Lip Paints are for bold lipstick lovers. I've got the shade Uncuffed, which is a gorgeous rosy mauve nude. But you can choose from shocking pink, ruby red, violet or even black to turn heads.
5. Diamond Bomb All-Over Diamond Veil
£31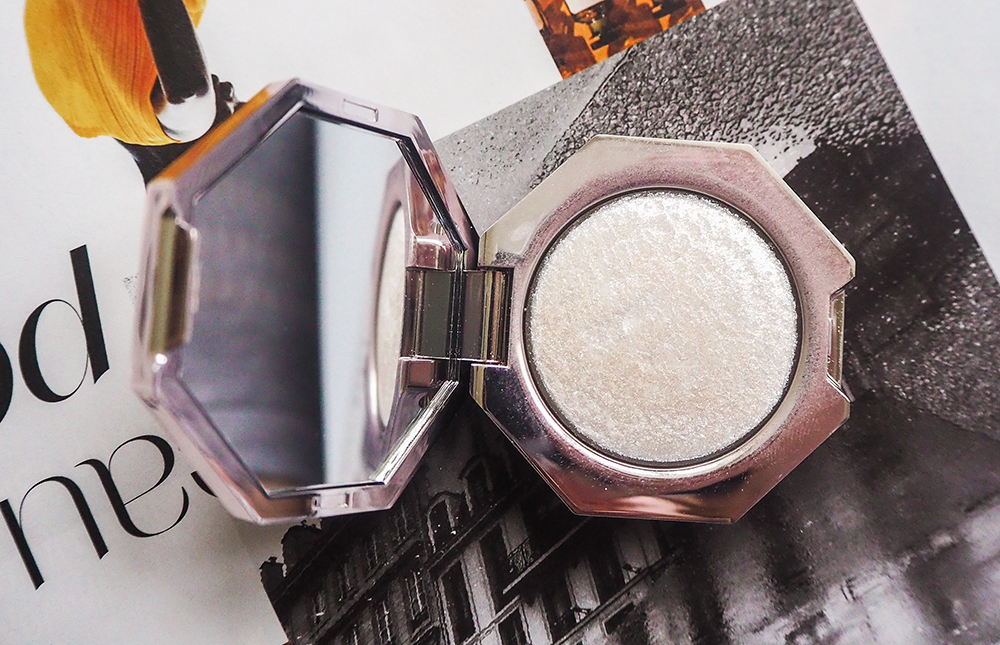 The Diamond Bomb All-Over Diamond Veil is one for my shimmer lovers. This highlighter makes you look expensive. There isn't necessarily much of a base colour but it gives you a diamond-dusted glittery veil.
My favourite way to use this highlighter is across your cheekbones and then sweep it up to your temples and on your brow bone so that when your skin catches the light, you look glowy. This is 100% an evening highlighter as it's not subtle at all. It's high-impact and will make your skin look wet in the most beautiful way.
6. Mattemoiselle Plush Matte Lipstick
£16
As you'll see, lip products feature frequently in this holy grail blog post because I think Fenty Beauty's lip products are spectacular. The Mattemoiselle Plush Matte Lipstick is no exception.
This matte lipstick is, again, long-wearing but feels soft and creamy on the lips. Mattemoiselle is super pigmented as well. There are some staple nude shades to choose from, such as S1ngle and Thicc, as well as some interesting and unique shades like Ya Dig?! – an electric blue – and Midnight Wasabi – a forest green.
7. Cheeks Out Freestyle Cream Bronzer
£28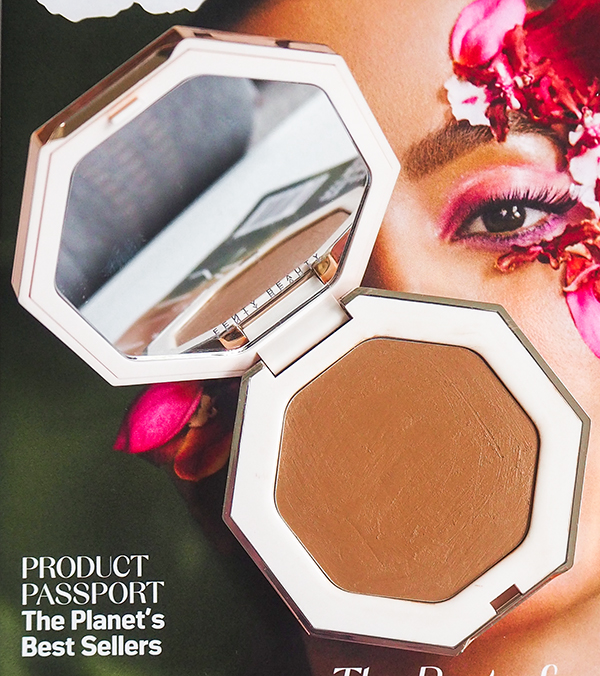 Alongside Fenty's cream blushes, the Cheeks Out Freestyle Cream Bronzer is another holy grail product. This bronzer is so soft and gives you a beautiful, natural and sun-kissed glow. It doesn't lean too orange or too ashy, giving you the perfect amount of warmth. It's such a dream to apply to the skin as it feels smooth and even when you build the colour up, it doesn't disturb any of your base makeup.
This is the only bronzer I've tried that I think would work well on bare skin or on top of a tinted moisturiser. Other bronzers, particularly powder ones, work best with a fuller-coverage base. However, the Fenty Beauty Cream Bronzer is more versatile and could be worn with light-coverage products or by itself.
8. Flyliner
£18

If you love winged liner, and you're pretty good at doing it, you'll adore the Fenty Beauty Flyliner. In 3 words, this liquid eyeliner is: pigmented, smudge-proof and easy-grip.
The long wand means you can get a good hold of the eyeliner for precise control over your wing. However, this isn't the most beginner-friendly liquid liner because it's got a wet formula, which means it can be a bit easier to make mistakes. But this is a perfect liner for dramatic eye makeup looks due to the strong pigmentation.
9. Match Stix Matte Skinstick
£21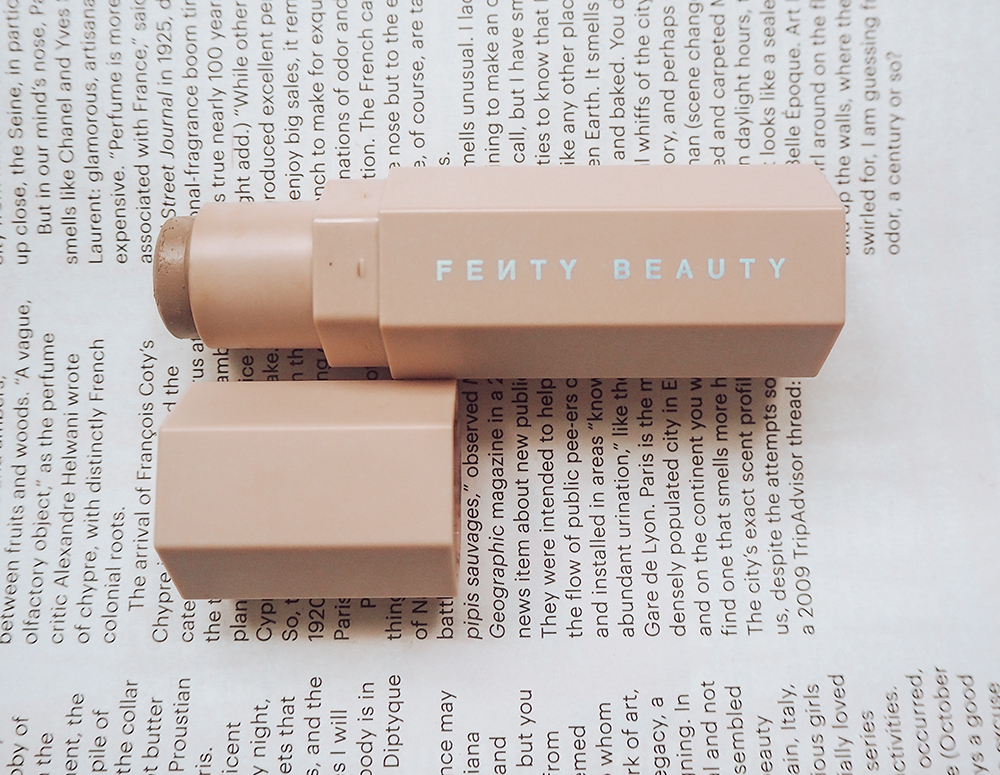 We've covered foundation, blush and bronzer, so now it's time for contour. Fenty Beauty's Match Stix Matte Skinstick are ideal for concealing, contouring and correcting. However, the deeper neutral contour shades are the best, providing effortless and blendable contour for a more sculpted look. Each stick is lightweight with a cream-to-powder finish, so adding definition to your face is simple.
10. Gloss Bomb Cream
£17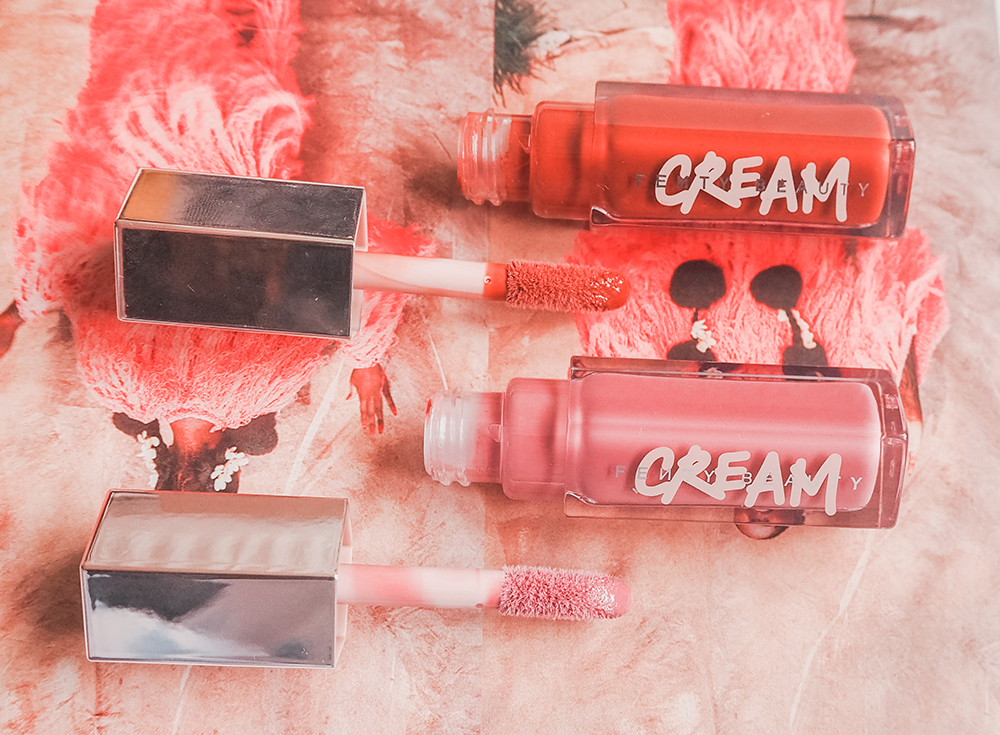 We've covered the OG Gloss Bomb formula but the newer Gloss Bomb Cream version is just as nice. Unlike the original formula, the cream formula is shimmer-free but instead offers more coverage. With just one swipe of the large doe foot applicator, you easily get medium coverage and a juicy finish. Gloss Bomb Cream imparts more colour than the original formula and works brilliantly alone or as a lipstick topper.
Once again, Rihanna has killed it with another dope lip gloss formula. The shade Cookie Jar, a stunning chocolate caramel, is my favourite and looks good on all skin tones.
Read my full review of the Gloss Bomb Cream here
---
What are your favourite Fenty Beauty products? Spot any of your holy grails in this list? I'd love to hear your thoughts on this post