Last Updated on 17th September 2023 by Sarah Sarsby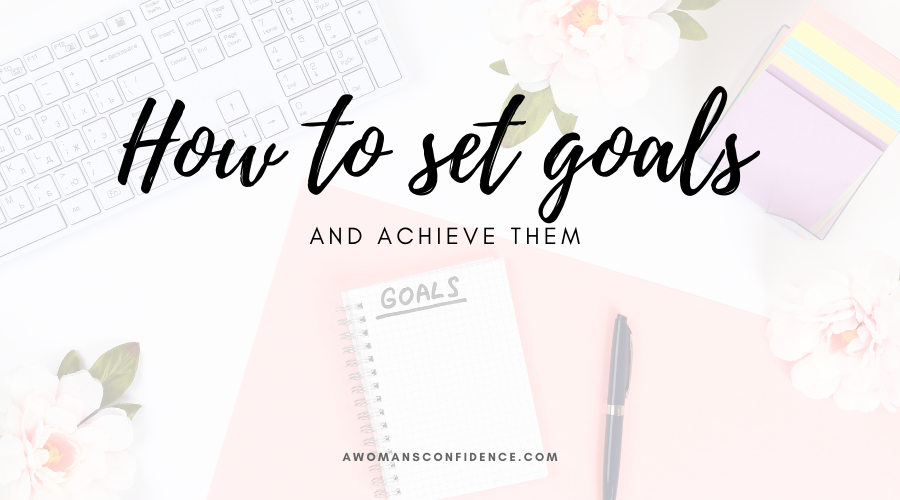 Have you ever set yourself goals only to never see them through to completion? If this sounds like you, then this blog post is here to give you some handy pointers on how to set goals and achieve them.
Whether you're looking to set yourself some ambitious personal goals or give more structure to a large work project, the simple steps in this blog post will help you set sustainable goals that make sense to you. And you alone. Your goals shouldn't be the same as another person's goals as we all have unique motivators.
Ready to find out how to stay motivated through setting yourself personal and developed goals? Keep on reading.
SMART goal setting
The best way to set yourself goals is through the SMART system. This is a memorable acronym that is designed to help you stay focused on your goals through setting realistic timeframes and ensuring your goals are measurable.
So what does SMART stand for?
S – Specific
To ensure you achieve your goals, they should be specific. This is essentially your mission statement. Bear in mind your answers to the 'W' questions: who, what, when, where and why?
For instance, "I want to gain more blog views" is a good start. But "I want to increase my average monthly blog by 50% from 10,000 views to 20,000 views by the end of the year" is far more detailed. Setting yourself boundaries is a great way to keep you focused and motivated.
M – Measurable
Your goals should be measurable. Otherwise, how are you going to determine whether you've achieved your goal?
For example, "I want to improve my upper body strength" is not a measurable goal, whereas "I want to be able to do 50 press-ups in 3 months' time" gives you a trackable target. You need to be able to hold yourself accountable to your goals to avoid procrastination.
A – Achievable
Dream big but be realistic. If you set yourself unattainable goals, you're not going to feel motivated to achieve them. Then, when you inevitably don't reach your goal, you're going to feel disheartened and demotivated. Your goals are meant to inspire you, not discourage you.
"I want to be a millionaire by next week" is pretty unlikely. However, putting together a detailed plan for how you're going to become a millionaire over the next few years is a more realistic approach.
R – Relevant
Your goals should be relevant to you. When setting yourself goals, ask yourself: "How will achieving this goal improve my life?" If you're struggling to find an answer, you might want to reconsider your goals.
T – Timely
For each goal you set, you should have a timeframe in mind to achieve them by. Are they short-term, medium-term or long-term goals? If you don't set yourself timely goals, you're not holding yourself accountable for achieving them, which will likely lead to you forgetting the goals altogether or putting off doing them. Again, be realistic when setting timeframes for your goals to avoid disappointment.
If your goal is to be able to run 5km, you should set yourself a timeframe for when you'd like to achieve this by. "I'd like to be able to run 5km in 8 weeks' time" gives you a target to aim for and then you hold yourself accountable for all of the progress you make during the 8-week period.
Write your goals down
You should write them down to ensure you remember them. My preference is to use a paper-based planner for this but you could use an online goal-setter. Trello is a great free app where you can set goals, for example, and this is the tool I use for all of my blog planning.
If you're a stationery addict like me, I'd highly recommend getting a goal-setting planner for that "I've got my shit together" aesthetic.
Decide whether the goal is short-, medium- or long-term
Okay, so you've identified your goals using the SMART system above and now it's time to break them down into 3 categories:
Short-term: Achievable in 1 month or less
Medium-term: Achievable between 1-6 months
Long-term: Achievable in 1 year and onwards
Breaking down your goals in this way will help give them structure. It will give you an opportunity to review your goals in different stages. Ideally, you should have a mix of all 3 categories.
You can use the medium-term and short-term goals categories to break down your long-term goals into more manageable chunks too.
For example, if you've set yourself a long-term goal of turning your blog into a full-time career in 5 years, you could set yourself a short-term goal of reading an e-book about blog monetisation by the end of the month. You could set yourself a goal of making £300 from blogging within a 6-month timeframe as one of your medium-term goals. Both of these goals would aid you in your long-term vision for your blog.
Review your goals
At the end of each week, you should reflect on your goals and see what progress you've made. This includes a refresh on your medium-term and long-term goals too.
If you're finding that you're not managing to get your weekly goals completed, then you should consider breaking down into smaller chunks or reducing how many goals you set yourself. After all, there's nothing more demotivating than feeling like you're not achieving your goals.
Conclusion
It's not difficult to set yourself goals and achieve them. All it requires is for you to be specific and realistic when goal-setting, while giving yourself time to review your progress. These tips will ensure you smash your goals for a more fulfilling life.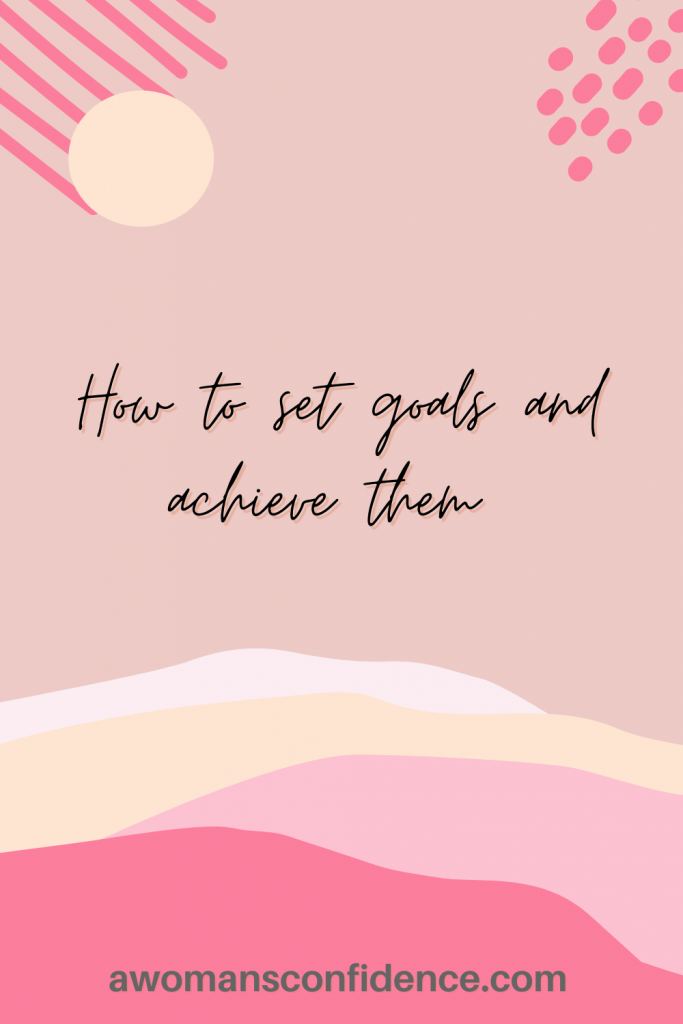 ---
Do you like setting yourself goals or are you a more spontaneous individual?