Last Updated on 23rd September 2023 by Sarah Sarsby
Welcome to my first monthly beauty faves post of 2022! Since getting lots of new makeup products for Christmas, this post was easy to write.
I've been feeling really inspired with makeup this month. There have been loads of looks that I've wanted to recreate, and products – new releases and older classics – that caught my attention. Over December and January, I got new products from Tom Ford, Lisa Eldridge, Danessa Myricks, Benefit Cosmetics, and Charlotte Tilbury.
But, in my monthly faves series, I whittle the list down to 5 makeup and skincare products that I've been loving lately. This post contains 2 excellent products from a skincare brand you might not have heard of too.
So, if you want to see which beauty products made the cut this month, then please keep on reading.
1. Lavié Labs Daily Facial Harmony Cleanser*
I've been loving using this gentle and creamy Lavié Labs Daily Facial Harmony Cleanser. It effectively cleans my skin in the morning and as a second cleanse in the evening, without stripping it of its natural oils. After using this cleanser, my skin feels soft, hydrated and smooth.
It works into a creamy lather, and a little bit of product goes a long way. I think this cleanser would be great for all skin types as it's both lightweight and moisturising. As always, if you have any concerns about products working for your skin, please consult a dermatologist for professional advice and knowledge.
Where to buy
Retailing for $41/£30.54, you can purchase this premium Daily Facial Harmony Cleanser from Lavié Labs. If high-end skincare is your thing, you won't go wrong with this high-performance cleanser.
Rating: 5 stars
This is one of the best cleansers I've tried. I really enjoy using it.
2. Jade Thirlwall x BEAUTY BAY 42 Colour Palette
When the Jade Thirlwall x BEAUTY BAY 42 Colour Palette launched, I just knew I had to get it. It went on sale from its already incredible price a couple of months ago, and I simply couldn't refuse the offer.
This eyeshadow palette has it all – high-shine eyeshadow toppers, dazzling shimmers, everyday nudes, and pigmented mattes – to create pretty much any eye makeup look you want. The colour story ranges from soft wearable shades, captivating cool tones, and fiery warm tones to suit every mood.
And the palette performs so well. In fact, it's blown me away. The mattes are rich, buttery and pigmented. There's little to no fallout too. The shimmers are blinding, smooth and blendable, so applying them with your fingers or a brush (wet or dry) works exceptionally well.
Honestly, this is one of the best eyeshadow palettes I own. It works as well as – and sometimes better than – many of the high-end eyeshadow palettes in my collection.
I included this product in my top 20 beauty products of 2021 for a reason y'all.
Where to buy
*September 2023 update: This product is a limited edition and is no longer available to purchase.
Rating: 5 stars
This eyeshadow palette is versatile and easy to use.
3. Lisa Eldridge The Foundation
If you like your foundations to sit somewhere in between matte and dewy with buildable coverage, you've got to check out Lisa Eldridge The Foundation.
This foundation has a skin-like soft-focus finish. It has a 'your skin but better' sort of vibe. One pump is enough to give you medium coverage across your entire face. You could use half a pump for light coverage or a couple of pumps for more full coverage, as this foundation is easy to blend and layer.
What I love most about this foundation is how easily it melts into my skin and glides over my pores. It doesn't sink into any fine lines or cling to dry patches, so it doesn't emphasise my skin's texture. I really appreciate this, as I hate foundations that highlight any imperfections in my skin.
Honestly, this is such a trustworthy foundation for when I need my base to look amazing. It's long-wearing, and my oilier skin really breaks the foundation down either.
Where to buy
You can buy The Foundation for £44 from Lisa Eldridge. This is an expensive product but one that I don't feel drugstore foundations could match. It's reliable, long-lasting with a stunning finish.
Rating: 5 stars
I love this foundation. I'm so glad I decided to purchase it.
4. Lavié Labs Matinika Age Defying Cream*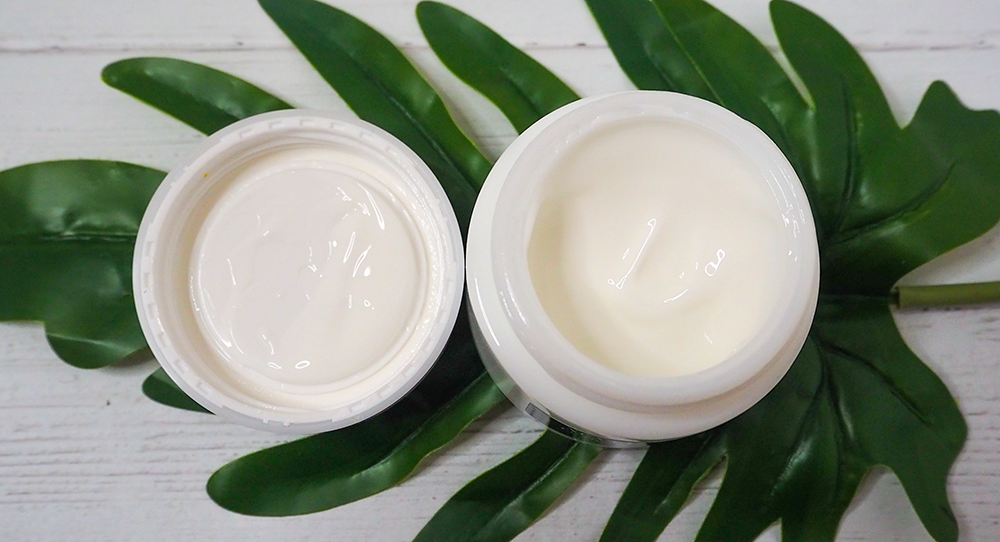 I've been loving the Lavié Labs Matinika Age Defying Cream during winter. This rich moisturiser intensely nourishes the skin to keep it protected and hydrated all day.
Although I think people with drier skin would particularly love this moisturiser, my oilier skin also likes it. While it is a rich cream, it's not greasy or heavy at all, and it absorbs quickly into my skin. If my skin needs a bit of TLC or if I've been using some stronger actives in my routine, this is the moisturiser I reach for. Every. Single. Time.
I'm really impressed with this luxurious moisturiser. I'd be happy to purchase this with my own money, as I can't fault it.
Where to buy
Costing $49/£36.50, you can purchase the Matinika Age Defying Cream from Lavié Labs. There's no denying that this is an expensive moisturiser, but it truly is a joy to use.
Rating: 5 stars
A wonderful moisturiser that's been great for my skin during the colder months.
5. Tom Ford Lip Color in Night Mauve
Tom Ford Lip Color in Night Mauve is one of my favourite lipsticks ever. This is the first product I own from Tom Ford, and it's blown me away.
I love the satin finish. It's not matte, and it's not shimmery. It's a shiny rich lipstick that smoothes over the lips to make them look plump and feel nourished. As much as I love matte lipsticks, they can be very drying. If my lips are chapped, some matte lipsticks will sink into my lines and emphasise any dryness. The Tom Ford lipstick never does that, instead smoothing over any dry areas for seamless and even colour payoff.
I'm also obsessed with the shade Night Mauve. This is a mid-toned mauve that's very unique. Paired with a simple eye look, this is a great daytime lipstick. But if you pair it with a more dramatic eye makeup look and some false lashes, this lipstick works beautifully in the evening.
The satin lipstick has intense pigmentation and surprising lasting power. Often, people go for matte lipsticks due to other formulae wearing off within a couple of hours. However, this satin lipstick lasts as long as matte lipsticks in my collection. Although, disclaimer, I have no issues with lipstick lasting on me. Lipsticks that wear off on other people within 2 hours will last on me all day and night. I have no idea why. I'm certainly not complaining, though!
All in all, this lipstick is unreal. I'd love to try more Tom Ford Lip Colors after my faultless experience with this shade.
Where to buy
For an eye-watering £44, you can purchase these Lip Colors from Flannels. Yes, these lipsticks are very pricey. I totally get why people wouldn't want to drop £44 on a lipstick. But in my view, these lipsticks are special.
Rating: 5 stars
It's spectacular.
Final thoughts on my January beauty faves
This was probably my best beauty faves blog post ever. Every single product got 5 stars. I honestly recommend every single product in the post highly. But, if I could only recommend one product from this post, it would have to be the Tom Ford lipstick. The colour and finish are just exceptional.
---
Would you like to see individual reviews of the Jade Thirlwall x BEAUTY BAY 42 Colour Palette, Lisa Eldridge The Foundation, and Tom Ford Lip Color on A Woman's Confidence? Let me know in the comments below!