Last Updated on 17th September 2023 by Sarah Sarsby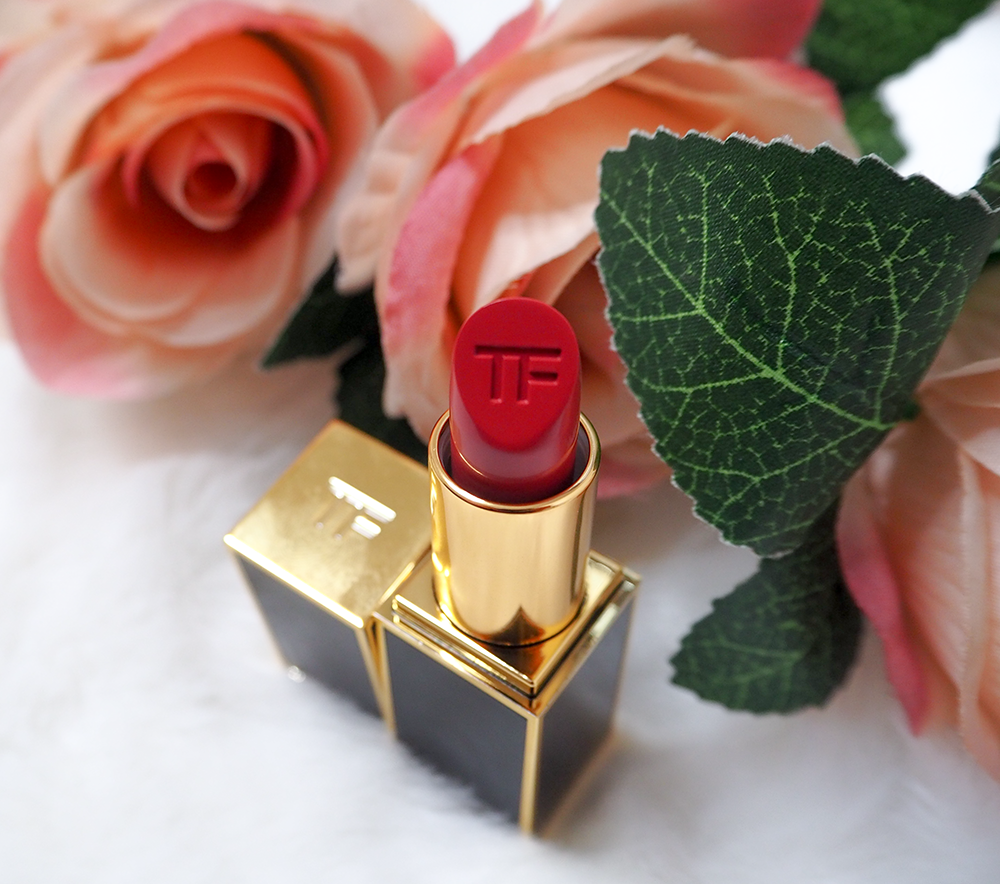 The Tom Ford Lip Color in Night Mauve is probably my favourite lipstick of all time, and I'm going to review it in this blog post.
At £48, this is a very expensive lipstick. It's a luxurious makeup item. But it's one that I believe is totally worth the price. Spending money on makeup is a very personal thing, and I get that you might think spending £48 on a lipstick is ludicrous. However, this review explains why I think the Tom Ford Lip Color in Night Mauve is spectacular, and why I couldn't be without it now.
Keep on reading to see how gorgeous this lipstick looks on and how it swatches.
** This post contains some affiliate links. This means at no extra cost to you, I earn some commission if you purchase a product through my link. All thoughts are my own, though, as always. If you want to find out more, visit my affiliate disclosure page **
What is Tom Ford?
Tom Ford is a world-renowned fashion designer. He launched his eponymous luxury brand in 2005, which consists of high-end fashion, eyewear, watches, and beauty products. Some of Tom Ford's most popular makeup products include the Eye Color Quads, Lip Colors, and Shade and Illuminate.
Tom Ford Lip Color claims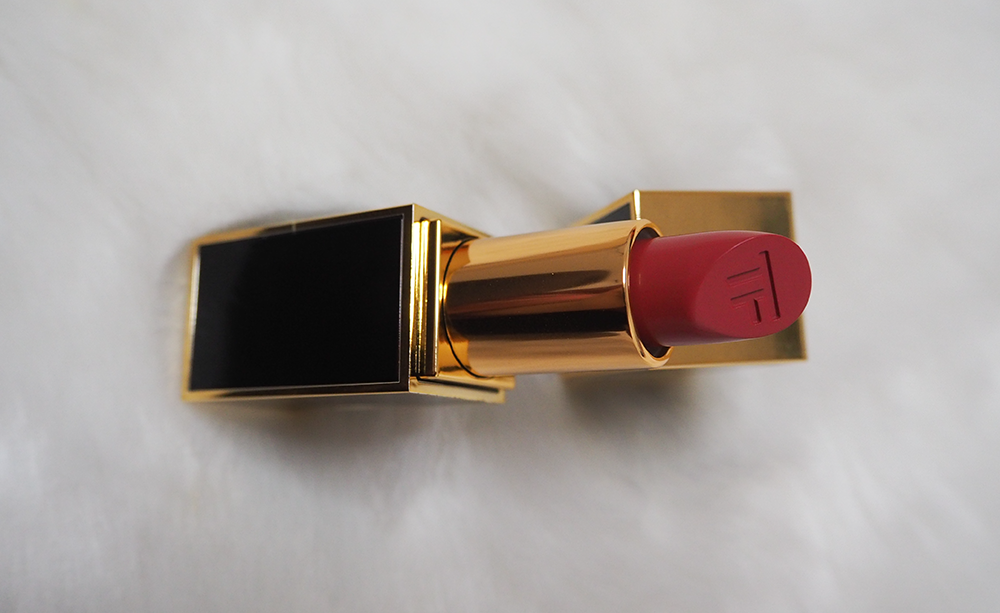 The Tom Ford Lip Colors promise to deliver a moisturising and fade-resistant finish for 8 hours of wear. The colour payoff claims to be intense and saturated, delivered in iconic Tom Ford packaging.
Actually, Tom Ford didn't have endless paragraphs about how much this lipstick will do for you. But what it did say was concise, desirable and honest. I love this! I hate when brands make unrealistic claims about what products are going to do for you – just give me the tea.
Tom Ford Lip Color Night Mauve swatch
To give you an indication of what the formula and colour are like, I swatched the Tom Ford Lip Color in Night Mauve on my arm. This swatch was done on my bare arm without primer. As always, swatches can perform differently on your arm to how they would on the intended area of use, but you can often spot a bad formula from a swatch.
Here's my swatch: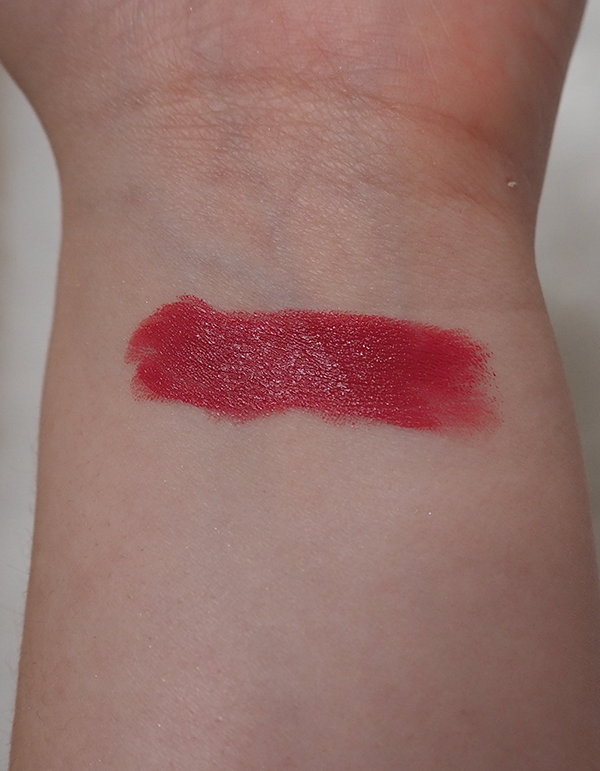 You can see from the swatch that this is a shiny – not shimmery – formula. It reflects the light beautifully and looks smooth on my arm. The colour is stunning and rich. I think this shade would suit a lot of complexions as it's a mid-toned shade.
Tom Ford Lip Color review
You already know that I love the Tom Ford Lip Color in Night Mauve from the title. This lipstick is simply amazing.
I love a good matte lip, but I'm feeling like this satin formula might be my new thing. It's silky smooth and rich, so it glides over my lips effortlessly. Some matte formulae can emphasise dry lips and sink into fine lines and cracks. And of course, they can actually feel dry on your lips too, which isn't comfortable. This Tom Ford lipstick couldn't be further away from being dry because it's moisturising and super comfortable to wear.
Beyond feeling great on my lips and applying like a dream, the Tom Ford lipstick has surprising lasting power. It lasts on me for the same amount of time as matte lipsticks in my collection. I wore it for an evening out recently, and it lasted for a solid 8 hours. This included lasting through eating and drinking. I'm so impressed with its longevity.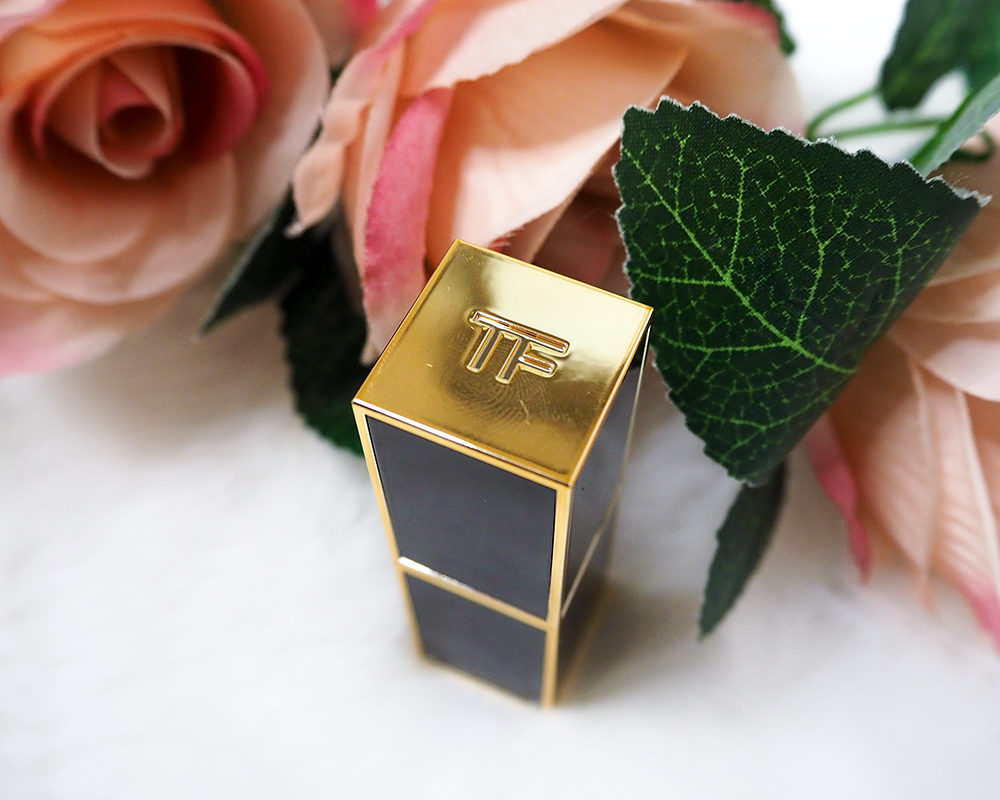 Of course, the packaging is stunning. Sleek, modern and high-end. This lipstick looks amazing in my collection and gives expensive vibes. I love the black and gold casing.
Alongside the lipstick performing well, I'm truly in love with the shade Night Mauve. It screams fancy and makes a statement, without being overpowering. It leans warm, and I love that it's a mid-toned shade. This lipstick shade seems to suit me and a lot of different makeup looks too. The satin shade pairs perfectly with a smoky matte eye look and false lashes.
I'm genuinely blown away by this amazing Tom Ford Lip Color. There isn't a lipstick that I've tried that compares to it.
Makeup look using the £48 lipstick
To show you how the Tom Ford Lip Color in Night Mauve looks on my lips and as part of an overall makeup look, I took some photos from when I wore it at the weekend.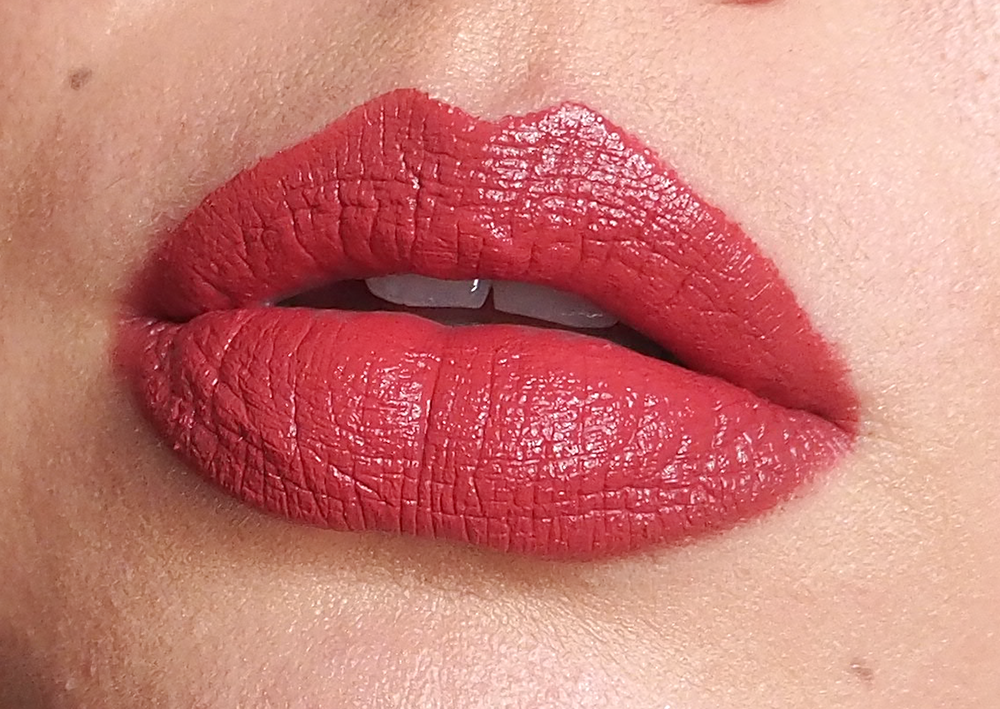 Compared to the models on the Tom Ford website, this lipstick leans more pink and brighter on my lips.
I love how this shade looks. At the weekend, I paired it with a burgundy-toned matte eyeshadow look to complement the mauve lipstick. It looks really vibrant and sophisticated in photos.
I included this lipstick in my January 2022 beauty faves for a reason!
Where to buy
You can buy the Lip Color in Night Mauve from House of Fraser or Flannels. £48 is a lot to spend on a lipstick, admittedly. But I truly think the combination of the luxe satin formula, lasting power, and captivating shade make it worth the money.
Explore a fantastic range of new luxury beauty at Flannels.
Do I recommend this high-end lipstick?
1,000 times yes. It's simply perfect. I can't imagine this not being in my makeup collection now.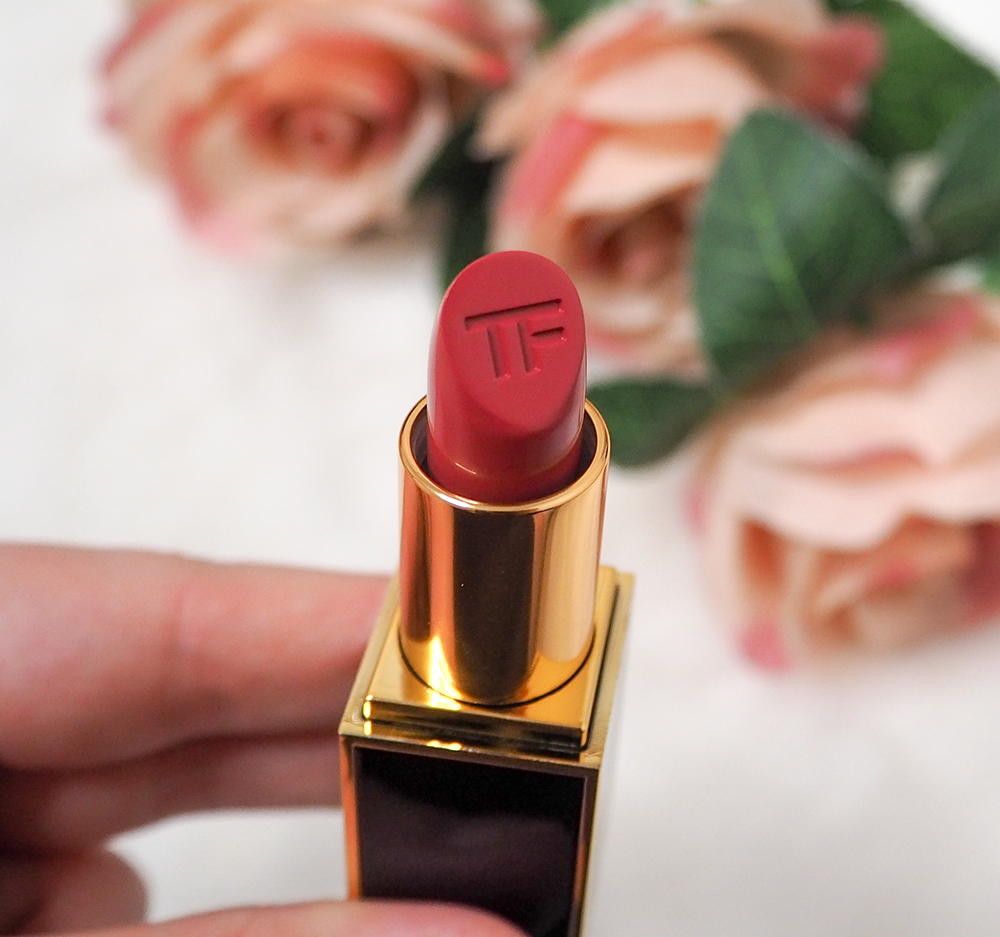 Rating: 5 stars
If you're happy to spend a lot of money on lipsticks, you won't be disappointed with this one!
---
Would you ever spend £48 on a lipstick?