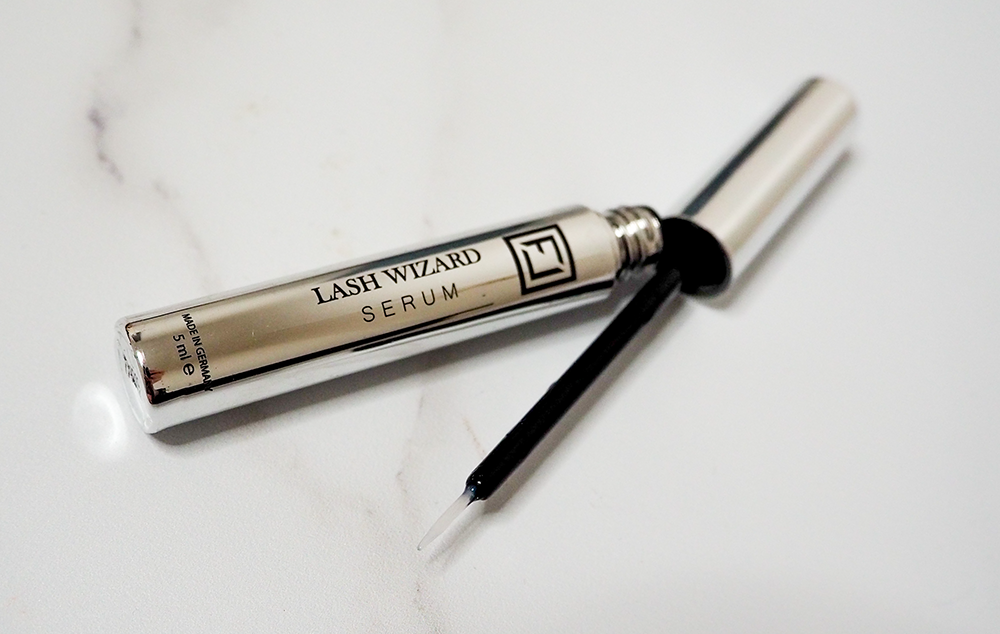 If you've ever asked yourself do lash serums really work, then this review of theFlawless Lashes by Loreta Lash Wizard Lash Growth Serum (with before and after pictures) is for you.
Some lash growth serums get criticism for not actually working. People have reported lash serums making no difference to the length or strength of their eyelashes. However, some people swear by them and get amazing results.
When Flawless Lashes by Loreta asked if I'd like to try its lash serum, I couldn't wait to try it out. I'd never invested in a lash serum before, and I'd heard mixed results, so I wanted to see whether this one would help make my lashes longer, thicker, fuller, and stronger. My eyelashes aren't naturally short, but they're not long either. I'd kill to have longer lashes naturally, so this lash serum could be a holy grail for me.
Does the Flawless Lashes by Loreta Lash Wizard Lash Growth Serum truly work or should you look elsewhere for longer and fuller lashes? I'm sharing my results in this blog post.
What is Flawless Lashes by Loreta?
Flawless Lashes by Loreta is an award-winning beauty company offering high-quality lash and brow products, and a training academy for those wanting to learn how to do lash extensions, brow lamination, and lash lifts.
Since founding Flawless Lashes in 2013, Loreta Jasilionyte has rapidly become recognised as one of the leading Master Lash Artists and innovators in the Lash industry, constantly pioneering new products and techniques.

Flawless Lashes by Loreta
Some of the brand's best-sellers are the Flawless Eyebrow Wax Pen, Flawless Volume Tweezers 90°, and Jet Set Pro Lash Adhesive.
Lash Wizard Lash Growth Serum claims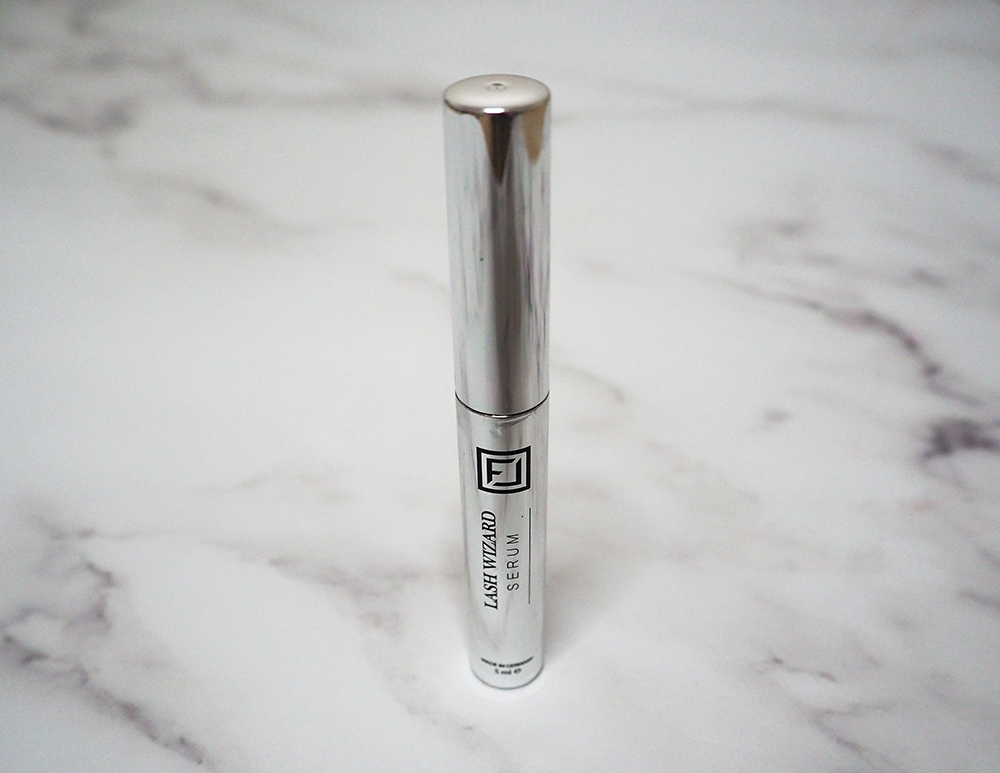 TheFlawless Lashes by Loreta Lash Wizard Lash Growth Serum promises to make lashes thicker, fuller, longer, and stronger. It claims to nourish and improve the overall health of lashes.
When using our serum, your lash cycle won't be affected, even if you stop using it. Your lashes will be strong and full until the whole lash cycle of 90 days is complete.

Flawless Lashes by Loreta
The lash growth serum can also be used on eyebrows. This cruelty-free lash serum is free from fragrance, parabens and prostaglandin.
How to use the lash growth serum
Apply the Lash Wizard Lash Growth Serum as part of your evening routine, ensuring the eye area is clean, dry and all traces of makeup have been removed. Apply the serum along the base of the lash line and leave it to work overnight.
How long does it take for the eyelash serum to work?
Results begin to show after 14 days. For best results, Flawless Lashes by Loreta advises using the lash growth serum for 3 months.
Before and after results
I've been using the lash serum daily for about 6 weeks now. After cleansing my skin at night, I apply the serum to my lashes and let it work overnight. To show you my results, I took some photos of my lashes before I started using the serum, and then after 6 weeks. See my before and after picture below:

Although it doesn't like a crazy difference, my lashes are definitely fuller, thicker, and longer in my after photo. When you compare the 2 photos, you can particularly see that my lashes are fuller now.
Below, I'm going to share my review of the lash serum, with my honest thoughts on how well this product works.
Flawless Lashes by Loreta Lash Wizard Lash Growth Serum review
TheFlawless Lashes by Loreta Lash Wizard Lash Growth Serum truly exceeded my expectations. While I was very excited to try it, I wasn't sure if the serum would deliver results. The serum has helped my lashes get thicker and fuller in a 6-week timeframe. Since using this product, I've noticed that my lashes don't fall out as frequently, which has helped them to stay thick and full.
The lash growth serum is really easy to apply. It comes with a small wand and because the formula isn't too runny, it coats my lashes easily. A runny serum would just get everywhere and wouldn't actually stick to my lashes.
Importantly, I've never experienced any irritation when using this lash growth serum. My eyes never sting, feel watery, or look red after using this serum. My eyes are pretty sensitive soo, so this is great news for anyone who's cautious about this lash serum causing problems. I've been absolutely fine.
When I wear mascara, I'm particularly noticing that my eyelashes look fuller, thicker, and longer. Sometimes, my lashes could be sparse in the past, if I'd had a few fall out. My lashes are only a bit longer, but down to fewer hairs falling out, the overall effect looks more dramatic. My eyelashes look more fluttery when I apply my mascara.
I can't wait to see what my eyelashes look like during the next 6 weeks with continued use. The lash serum has met all of its claims, and it truly works! Thankfully, it's not just another gimmick with bold claims that fall short. I predict longer lashes in the next 6 weeks too.
Where to buy
Retailing for £29.89 for 5ml, you can purchase the Lash Wizard Eyelash Serum from Flawless Lashes by Loreta. For the amount of product you get, on first impressions, this is pricey. However, you don't use much product at all for each use – 1 dip into the serum with the wand will cover both eyes – so this should last you for at least the 3-month period Flawless Lashes by Loreta recommends using it for.
Do I recommend this lash serum?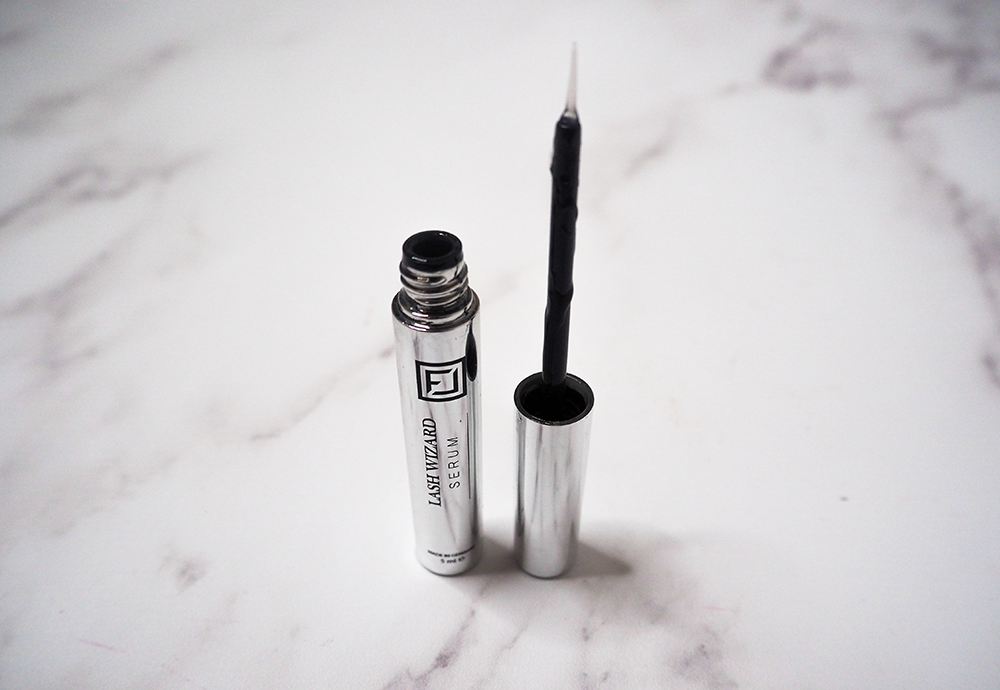 If you're looking to maintain your lash health and want stronger, longer, and thicker lashes, you should definitely check out the Flawless Lashes by Loreta Lash Wizard Eyelash Serum. This product exceeded my expectations and delivers on all of its claims.
Rating: 5 stars
I'd be happy to purchase this product with my own money.
---
I recently got named one of the top 20 skincare blogs in the UK. If you'd like to read more about this amazing ranking, and why I achieved it, check my blog post out here.