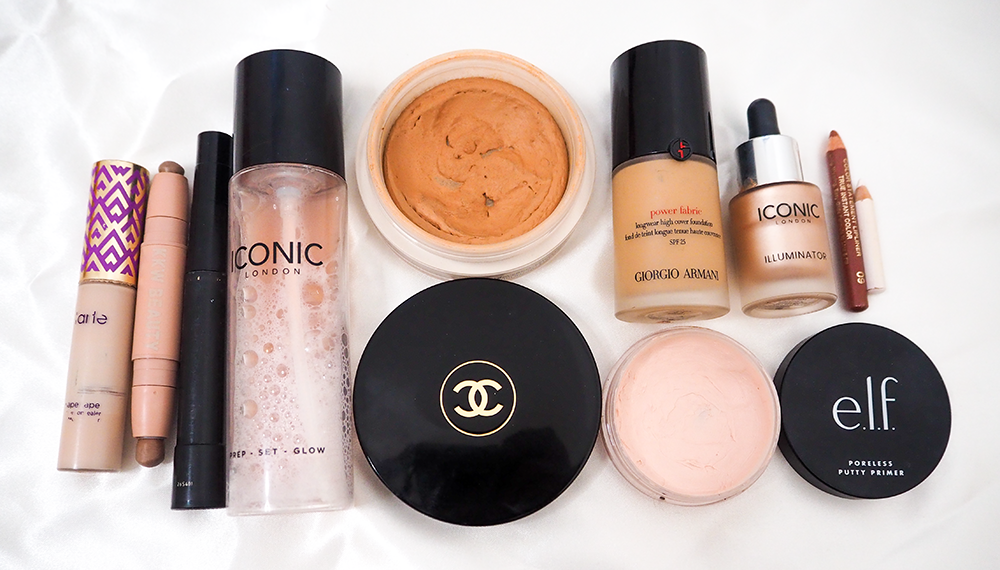 Now we're in 2022, I'm going to be sharing this year's project pan and 10 makeup products I want to use up over the next 12 months.
For those of you who don't know what a project pan is, it's where you aim to 'hit pan' on a select number of makeup products. It's designed to help you be mindful of your makeup spending habits and use the products you own.
'Hitting pan' means finishing or almost finishing an eyeshadow, blusher or pressed powder. Being able to see the bottom of the case that houses the product shows that you have used the shade a lot. Although 'hitting pan' refers to powder products, a project pan extends to any makeup item.
After selecting 21 products for last year's project pan, I realised this far too many products for me to finish in one year. A) I find it quite difficult to keep track of 21 products, and B) I don't wear makeup every day, so hitting pan on 21 products was an unrealistic goal.
This year, I decided to stick with a number that's still challenging, but that I think I can reach with dedication. At the end of my 2021 project pan, I managed to finish 7 products. My 2022 project pan is a case of using up 3 more products than last year. I'm also starting the year strong with some makeup products that are nearly finished.
Like last year, I will be sharing quarterly project pan progress reports. This helps me keep track of my progress, and you can see how well (or not lol) I'm getting on.
Keep on reading if you'd like to see which 10 products I hope to use up this year and some pics of the state of some of the makeup products in this post.
** This post contains some affiliate links. This means at no extra cost to you, I earn some commission if you purchase a product through my link. All thoughts are my own, though, as always. If you want to find out more, visit my affiliate disclosure page **
The 10 makeup products
1. Tarte Cosmetics Shape Tape Concealer – £24
MyTarte Cosmetics Shape Tape Concealer is a product I didn't quite finish last year. This shocked me, as it's felt dried out for months now. However, I'm still getting use out of it, so I will continue to use it until it's completely finished. I predict finishing the concealer in the next couple of months.
2. Giorgio Armani Power Fabric Foundation – £44
The Giorgio Armani Power Fabric Foundation used to be a holy grail for me. However, I've got plenty of other foundations that I prefer now, so I'd like to finish this one.
3. Soleil Tan de Chanel – £43
This iconic Chanel bronzer has since been renamed the Healthy Glow Bronzing Cream. The newer formula is a cream-gel finish, as opposed to a powder, which I think I'd prefer. I've technically 'hit pan' on this bronzer already, but I want to use it up, as I have bronzers that I like a lot more. If I don't finish this by the end of the year, I'll throw this out anyway, as it's been in my collection for years now.
4. ICONIC London Illuminator Drops – £30
These ICONIC London Illuminator Drops were my first foray into liquid highlighters. I tend to mix these highlighter drops in with my foundation, as they're a little too dark for my complexion to wear alone.
5. Rimmel Exaggerate Waterproof Eyeliner – £4.49
The Rimmel Exaggerate Waterproof Eyeliner is so tiny now that I can't see it lasting longer than a few months. I always use this white kohl liner in my waterline to make my eyes look bigger, so this is one of the products in my collection that I genuinely use frequently. I think this one will be finished within the next 3-4 months.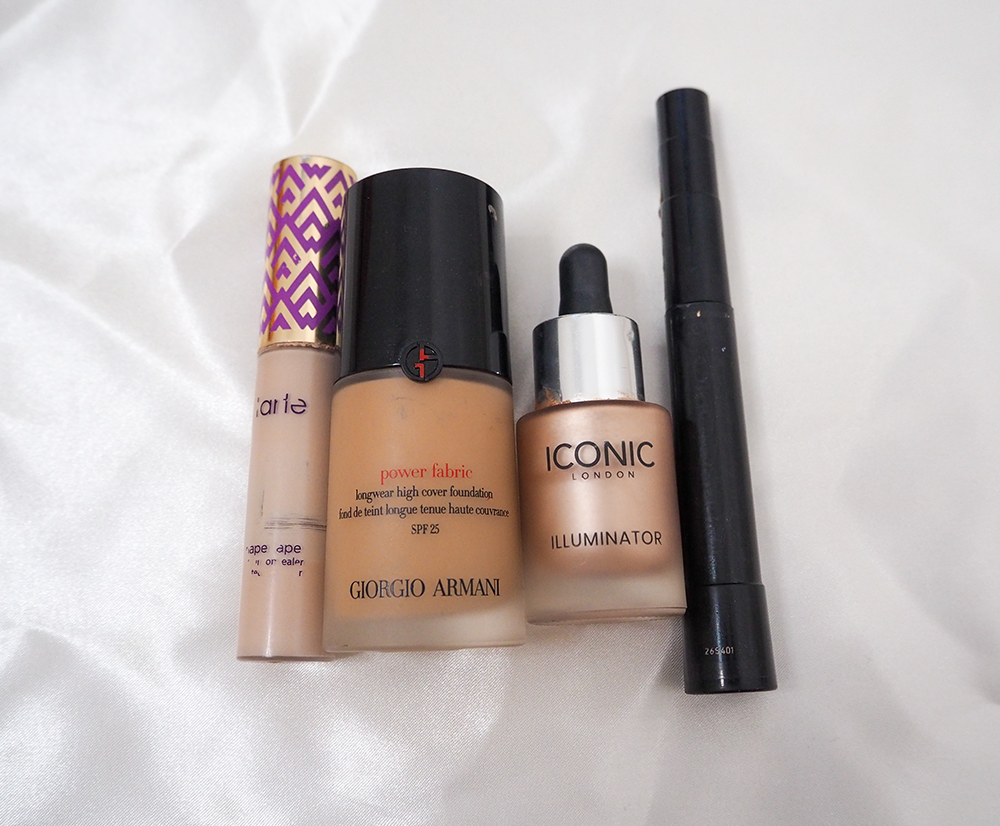 6. L'Oréal Paris Telescopic Mascara – £10.99
Similar to the Rimmel white kohl eyeliner, I use the L'Oréal Paris Telescopic Mascara for every makeup look I do. I've been using this mascara steadily for months now, so I'm confident I'll finish it in my project pan 2022.
7. KKW Beauty Crème Contour Stick – £13
I'm actually surprised I didn't finish the KKW Beauty Crème Contour Stick last year. This product is uber creamy, so it's very easy to dent. I thought this would've been an easy one to finish, but I didn't use it for every makeup look. If I make an effort to use this contour stick for most makeup looks in 2022, I know I can finish it.
8. e.l.f. Poreless Putty Primer – £9
Ah, the legendary e.l.f. Poreless Putty Primer. I thought I'd include it in my project pan 2022 due to finding it a lot easier to finish creamy makeup items. I've also used around half of this primer already, which makes it a bit easier to use up.
9. ICONIC London Prep-Set-Glow – £22
In some ways, I almost feel like I'm cheating by including the ICONIC London Prep-Set-Glow setting spray in this project pan because it's nearly finished. I've managed to get down to the final quarter of this bottle since finishing the Colourpop setting spray from my 2021 project pan. But, the whole purpose of a project pan is to use up makeup products in your collection, so I'm fitting the brief.
10. Milani Colour Statement Lipliner – £7
The final makeup item I'm including in this year's project pan is theMilani Colour Statement Lipliner. This lip liner is very wearable, and I've used about half of it already.
Makeup progress so far
For the products where you can see how much I've product already used, I'm sharing some pics below. These are good progress markers to see where I'm at with my makeup collection.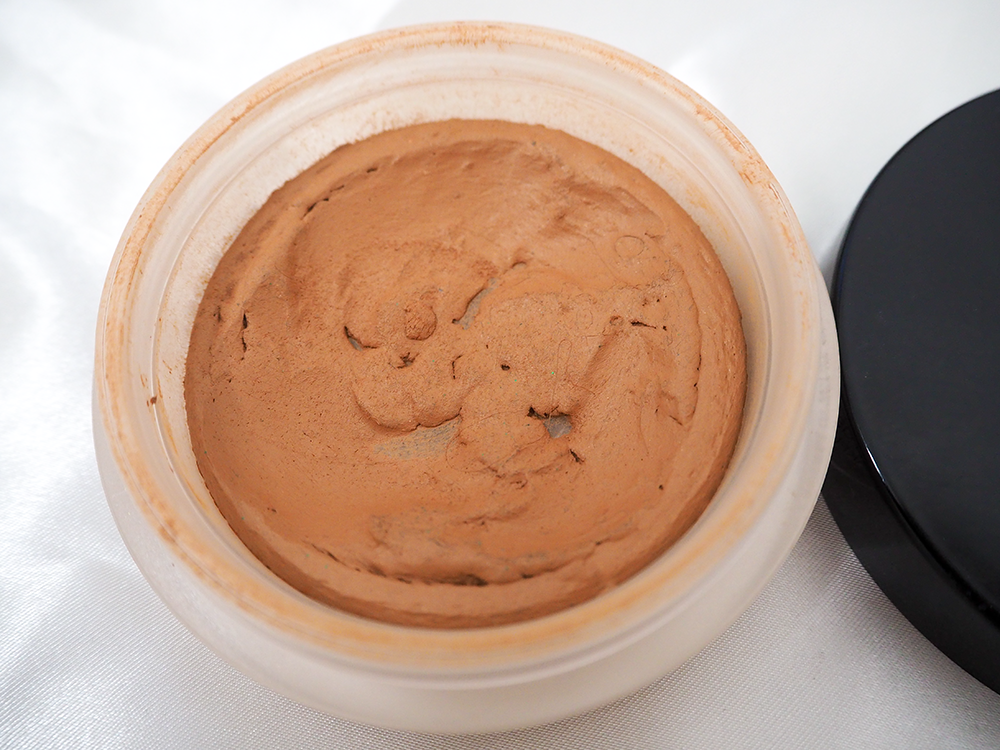 As you can see, a lot of these makeup products have already got a lot of use out of them, particularly the liners and setting spray. The white kohl liner is tiny now. If I do a few more sharpens, I don't think I'll be able to hold it anymore. Soleil Tan de Chanel takes forever to make progress on, as powder cheek products are difficult to completely finish.
The creamy contour stick and primer have more product left in them compared to some of the other products in this list, but due to the creamy textures, I think they'll be easy to finish.
Final thoughts
I'm looking forward to seeing how well I get on with my project pan 2022. Finishing 10 makeup products feels a lot more manageable than last year's unrealistic 21 products. I'm feeling positive that I'll finish these products up by the end of the year.
Stay tuned throughout the year to see how well I'm getting on. I'm also going to be sharing my makeup no-buy/low-buy goals this year in a few weeks. A combination of a makeup low-buy and project pan will help me to reduce the size of my makeup collection.
---
Are you doing a project pan this year? Share your makeup goals for 2022 in the comments below