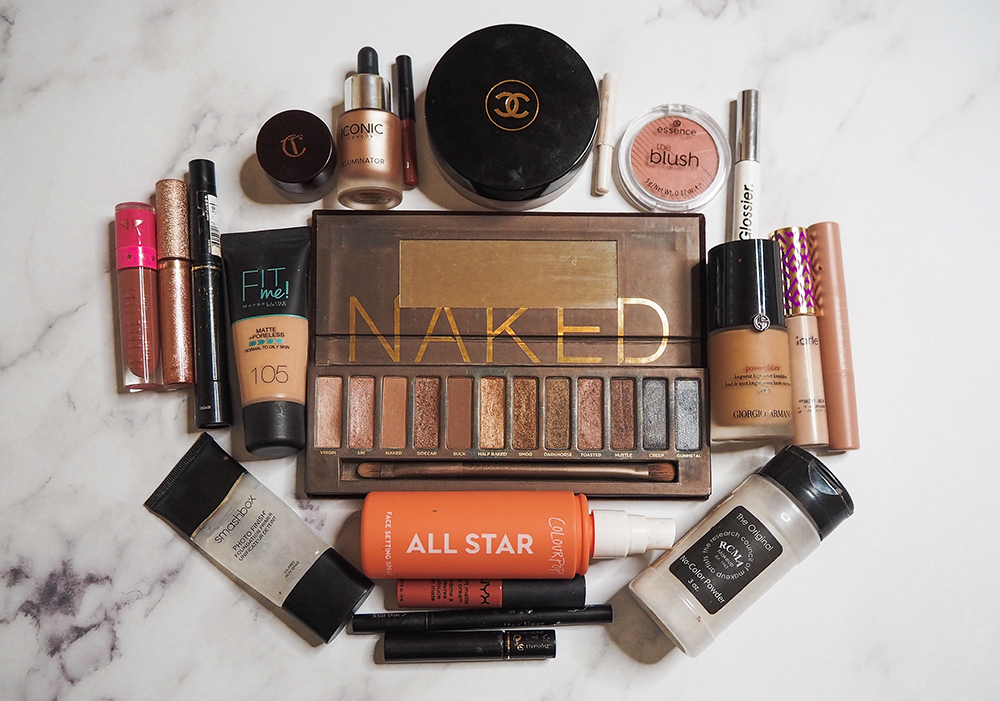 In this blog post, I'm sharing my project pan 2021, which includes 21 products that I'd like to use up by the end of the year.
For those of you who don't know what a project pan is, it's where you aim to 'hit pan' on a select number of makeup products. It's designed to help you be mindful of your makeup spending habits and use the products you own.
'Hitting pan' means finishing or almost finishing an eyeshadow, blusher or pressed powder. Being able to see the bottom of the case that houses the product shows that you have used the shade a lot. Although 'hitting pan' refers to powder products, a project pan extends to any makeup item.
I participated in a project pan last year and shared various updates throughout the year. I learned a lot about how quickly I get through makeup products and what products I reach for the most. In my final 2020 project pan update, I ended up finishing 6 products and hitting pan on 4. I'm pleased with this.
For my project pan 2021, I'm taking learnings from last year to try to use up 21 makeup products. This is quite ambitious but I've tried to include a healthy mix of products. This includes products that I've nearly finished, products I'd like to use up and products I reach for a lot in a bid to use up as many products as possible.
If you'd like to hear more about what motivated me to start a project pan, check out my Project Panner Tag post.
If you're interested to see which products I'm hoping to use up by the end of 2021, keep on reading.
** This post contains some affiliate links. This means at no extra cost to you, I earn some commission if you purchase a product through my link. All thoughts are my own, though, as always. If you want to find out more, visit my affiliate disclosure page **
Project pan base products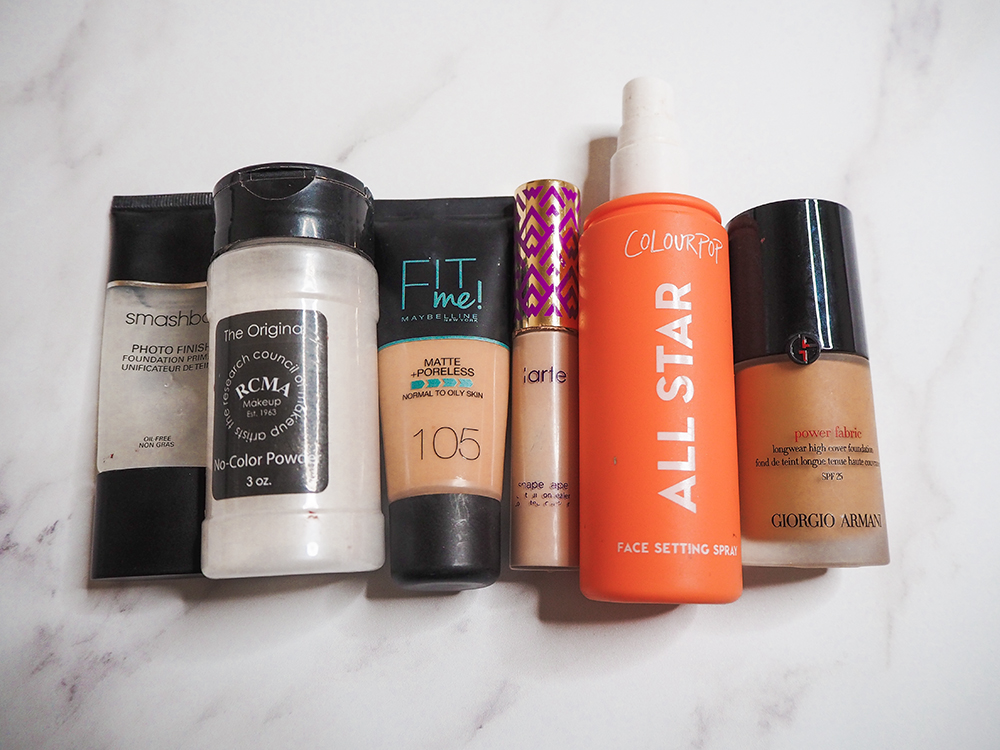 Colourpop All Star Matte Setting Spray – £8 I included this in my 2020 project pan but I didn't quite finish it. However, I'm down to the final quarter, so I'm certain I'll finish this setting spray in 2021
Tarte Cosmetics Shape Tape Concealer – £23 I thought I'd use this concealer up in 2020 because it's getting dry. I'm certain I'll use it up this year
RCMA No-Color Powder – £11.75 I'm not sure about how much of this product I can get through in 2021. There's just over half left and whilst I got through a lot in 2020, it takes a while to make progress. This is an ambitious inclusion
Smashbox Photo Finish Foundation Primer – £28 Another one from last year's project pan that I didn't quite finish. It's getting low now, so I'm pretty confident I'll use this up in 2021
Maybelline Fit Me Matte & Poreless Foundation – £6 This is one of my favourite drugstore foundations. However, I've had it a while and I've gained quite a few new foundations recently, so it'd be good to use it up
Giorgio Armani Power Fabric Foundation – £43 I found foundations quite easy to use in my 2020 project pan, so I'm hoping to use up 2 foundations in 2021
Project pan cheek products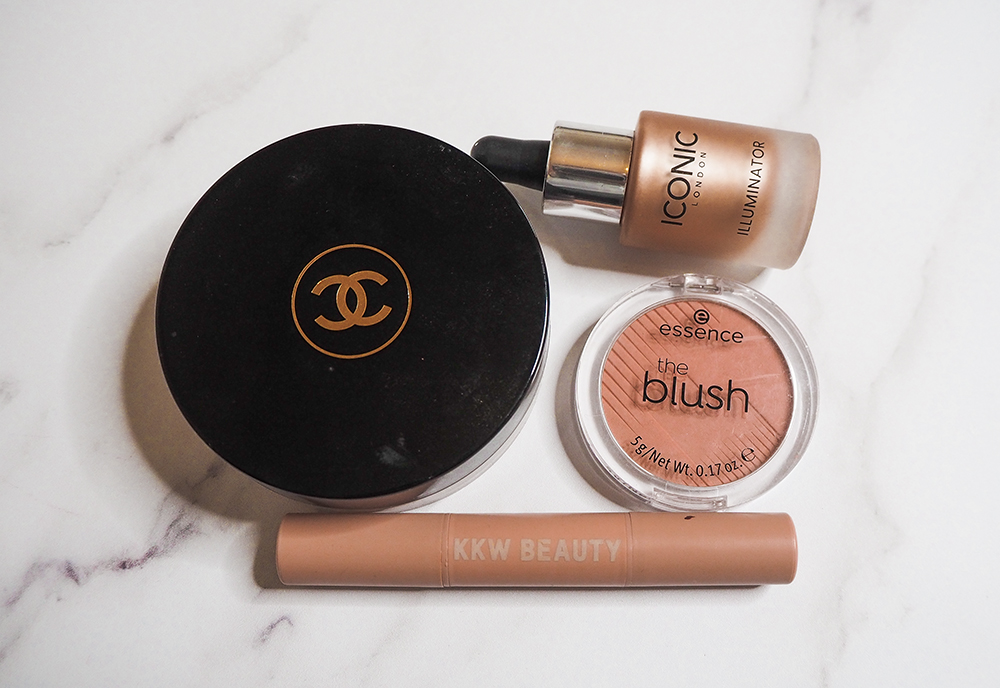 Soleil Tan de Chanel – £40 I've had this bronzer for quite a long time so I'd like to finish it. In my 2020 project pan, I made a lot of progress with this product, so I'm looking forward to seeing whether I can use it up
ICONIC London Illuminator – £30 I'm obsessed with liquid highlighters at the moment. I want to purchase a new one, though, so I want to use this ICONIC London one up to justify that purchase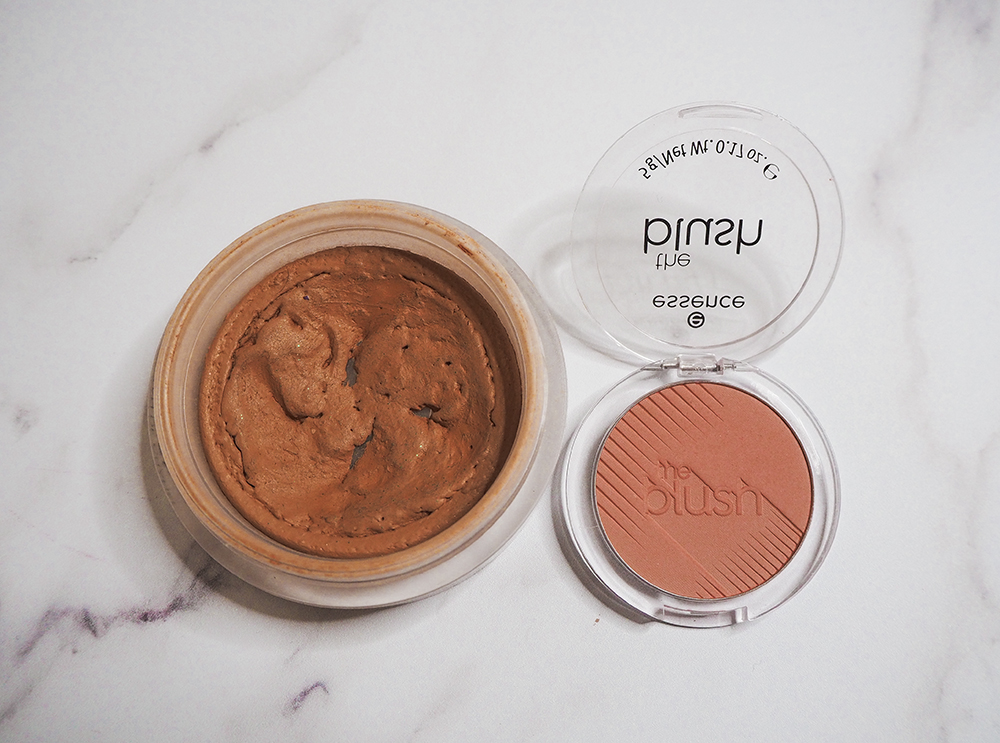 Essence Matt Touch Blush Peach Me Up – £1 I struggled to use my powder Tarte blush during my last project pan. I swear to God I hardly made a dent in it throughout the entire year. Seeing as this Essence blusher is much smaller, I'm hoping that I can make some decent progress with it
KKW Beauty Crème Contour Stick – £13 This contour stick is so creamy that I'm getting through it fairly quickly. I'm hoping to finish it this year
Project pan lip products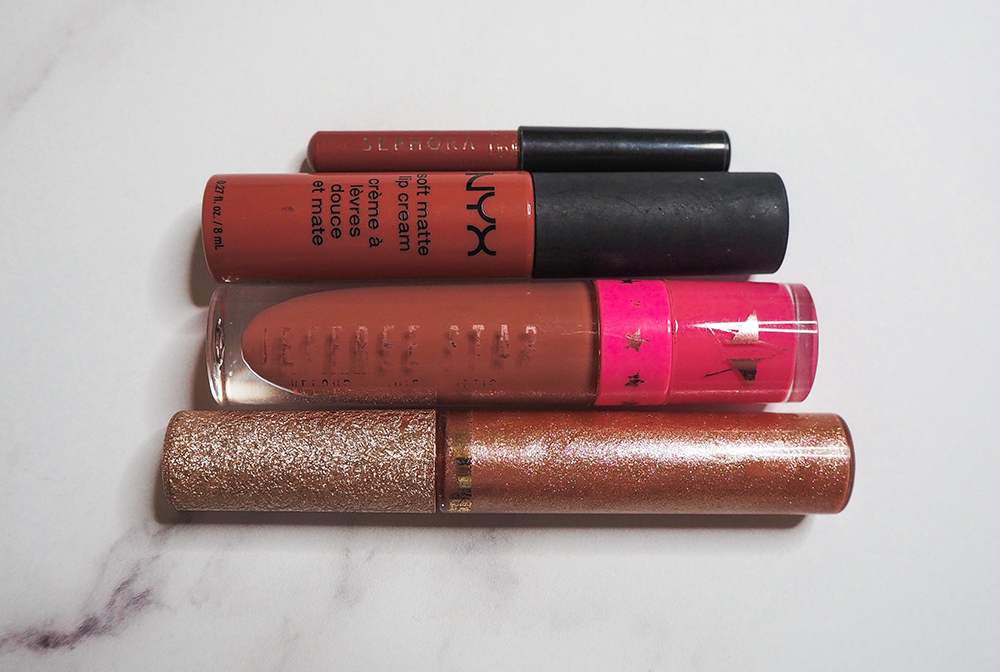 NYX Cosmetics Soft Matte Lip Cream in Cannes – £6 It's almost finished
Sephora lip liner to go in shade 15 – £4.40 Using up lip liner took me longer than I expected in last year's project pan. However, it's quite low now, so I'm hoping to use it up this year
Jeffree Star Cosmetics Velour Liquid Lipstick in Christmas Cookie – £16 This is a really pretty nude pink lipstick but I've got other nude pink shades that I prefer. (Also, after the racist comments Jeffree has made, I won't be purchasing any more of his products so the lipstick needs to go. I purchased this lipstick a long time ago before I knew about his past. I don't support racists)
Tarteist Lip Bling – £18 I believe this lip gloss has been discontinued on Tarte's website as I can't see it anywhere. This is a cute gloss but I've got others I prefer, like the iconic Fenty Beauty Gloss Bomb
Project pan eye products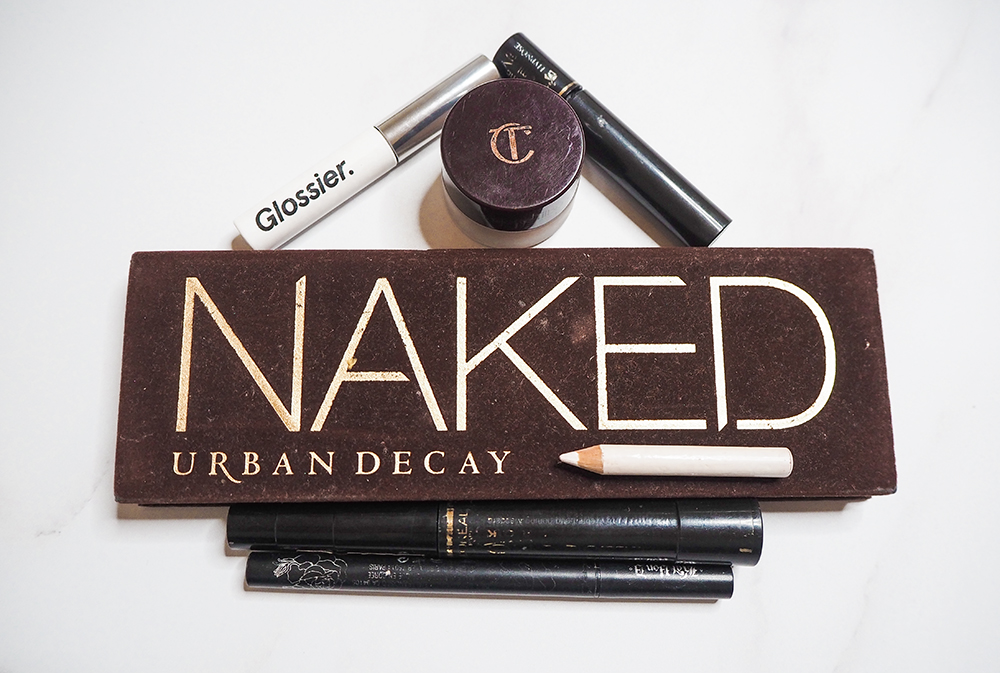 Lancôme Hypnôse Mascara in Noir Hypnotic – £27 I've got other unopened ones in my collection waiting to be used. Plus, it's drying out, so I know it's almost finished
Maybelline Lasting Drama Light Eyeliner Pencil – £4.80 – I'm shocked I didn't finish this in my project pan 2020 as there's hardly any left
Urban Decay Naked Eyeshadow Palette – £43 An oldie but a goodie. I struggled to use the Huda Beauty Coral Obsessions Palette because all of the colours are bright and not always so wearable. This Urban Decay Palette is far more wearable. Also, Urban Decay needs to bring it back! This palette is a classic and has a dope formula, so it shouldn't be 'gone for good'
Kat Von D Tattoo Liner – £17 I've got a few black liquid liners in my collection that I'd like to use, so I want to finish this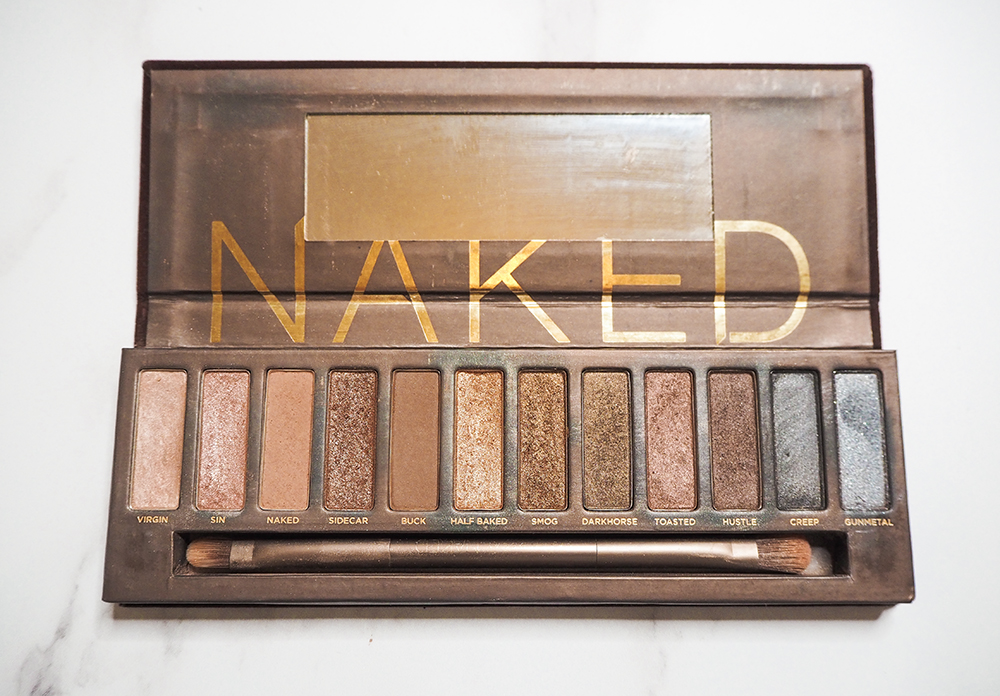 L'Oreal Paris Telescopic Mascara – £11 I think mascaras are fairly easy to use up. This one, along with the Lancome one, is getting lower, so I'm hoping to finish this mascara in 2021
Charlotte Tilbury Eyes to Mesmerise in Champagne – £22 I'm OBSESSED with this eyeshadow formula. It's gorgeous. Cream products are easier to use up than powder products, so including this eyeshadow seemed like a good idea
Glossier Boy Brow – £14 This eyebrow gel is phenomenal. I included it because I use this product with every single makeup look that I create, so I thought it would be smart to include it in this year's project pan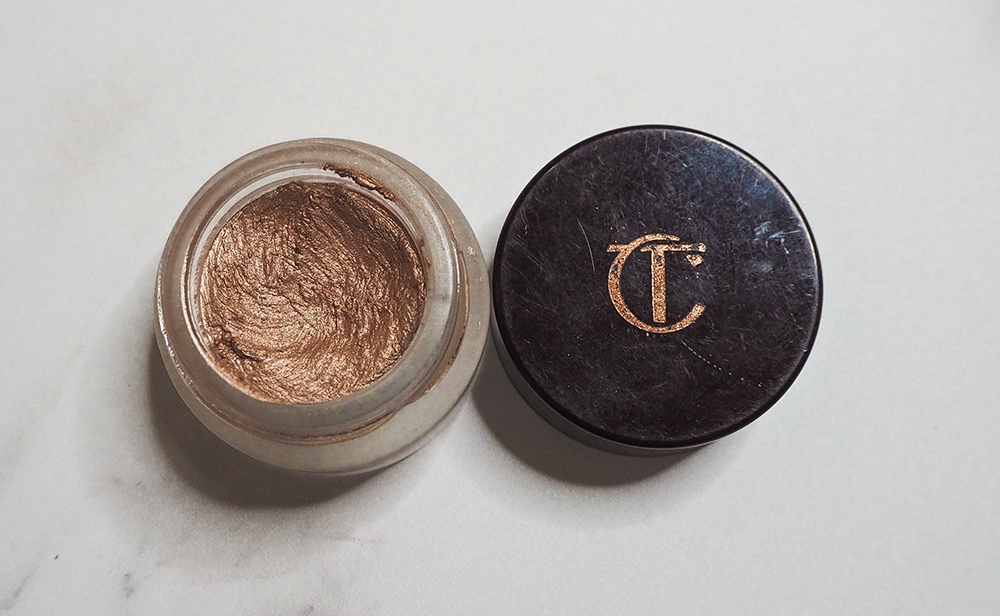 Final thoughts on my project pan 2021
I'm feeling confident about this year's project pan. After discovering that powder products seem to be exceptionally hard to use up, I included more cream and liquid formulae in this year's project. I'm looking forward to sharing my panning progress throughout the year.