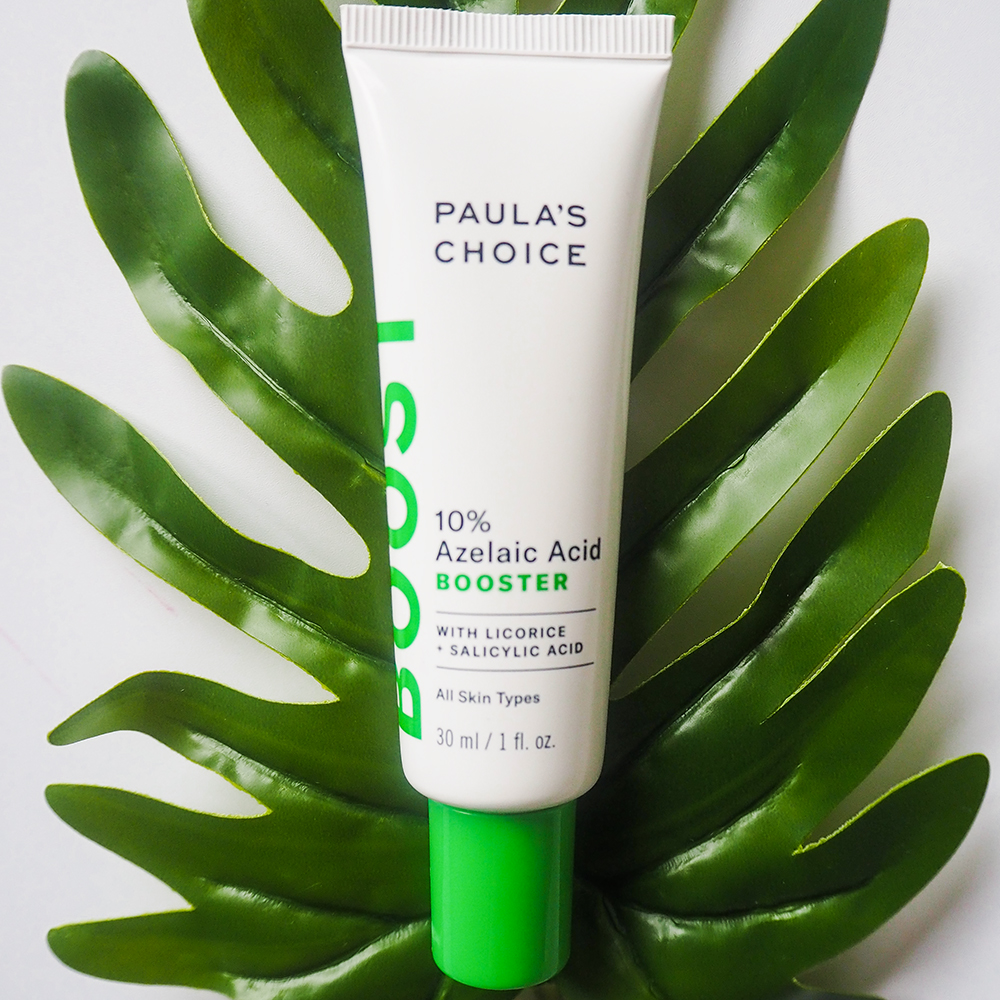 I'm back with another skincare product review and this time for the Paula's Choice 10% Azelaic Acid Booster.
Azelaic acid is a lesser-known skincare ingredient that deserves more attention. This powerhouse ingredient can help to prevent and reduce breakouts, even out skin tone and texture, reduce red marks and discolouration, and leave you with smoother skin.
Some of my top skin priorities are evening out my skin's tone. Although it's not bad, I wish my skin had less redness and looked more even. So, I was very interested to see how the Paula's Choice Azelaic Acid would work.
But does this azelaic acid booster deliver on its claims or leave your skin wanting more? Keep on reading to hear my honest thoughts.
What is Paula's Choice?
Founded by industry veteran Paula Begoun in 1995, Paula's Choice is an incredibly popular brand amongst skincare enthusiasts. The brand is known for its high-quality, science-led and effective skincare products. Some of Paula's Choice's most popular products include the OG Skin Perfecting 2% BHA Liquid Exfoliant, C15 Super Booster and 10% Niacinamide Booster.
Paula's Choice 10% Azelaic Acid Booster ingredients and claims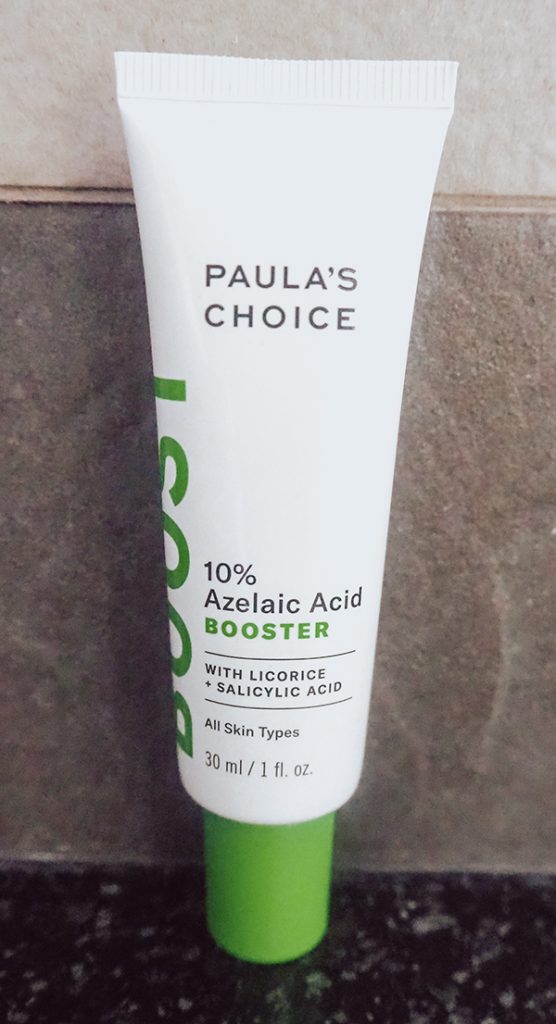 Containing brightening and soothing ingredients, the Paula's Choice Azelaic Acid Booster promises to leave you with a more radiant, even complexion. This skincare booster claims to be good for dull and rosacea-prone skin.
This booster visibly fades brown spots caused by sun damage, works to reduce breakouts and diminish red marks from past blemishes. 

Paula's Choice
Key ingredients
Azelaic acid: Great for making the skin look brighter and more even, while helping to reduce breakouts
Capric triglyceride: An emollient that helps moisturise and replenish the skin. It can also function as a thickener in skincare products
Glycerin: A humectant that hydrates the skin
Salicylic acid: The only BHA, which helps exfoliate the skin. It's especially good for people with oilier skin as it can really get into the pores to unclog them and reduce blackheads
My thoughts on the Paula's Choice Azelaic Acid
Firstly, I like the packaging of the Paula's Choice Azelaic Acid. It's minimal, sleek and sophisticated, which gives off a higher-end vibe. The bolder green shade along with the white packaging reminds me of Drunk Elephant.
I've not used a booster before, so I wasn't sure what to expect. This product has a creamier texture that is somewhat similar to a moisturiser. Because of this, you're advised to mix this booster in with your serum or moisturiser on application. I mix it with my REN Evercalm™ Global Protection Day Cream and this works a treat.
Overall, I really enjoy the Paula's Choice 10% Azelaic Acid Booster. Since using it, my skin tone and texture is more even and my skin generally looks more radiant. Although, I think this is down to a combination of products, including using Geek & Gorgeous' Cheer Up exfoliant and ARK Skincare's Radiance Serum.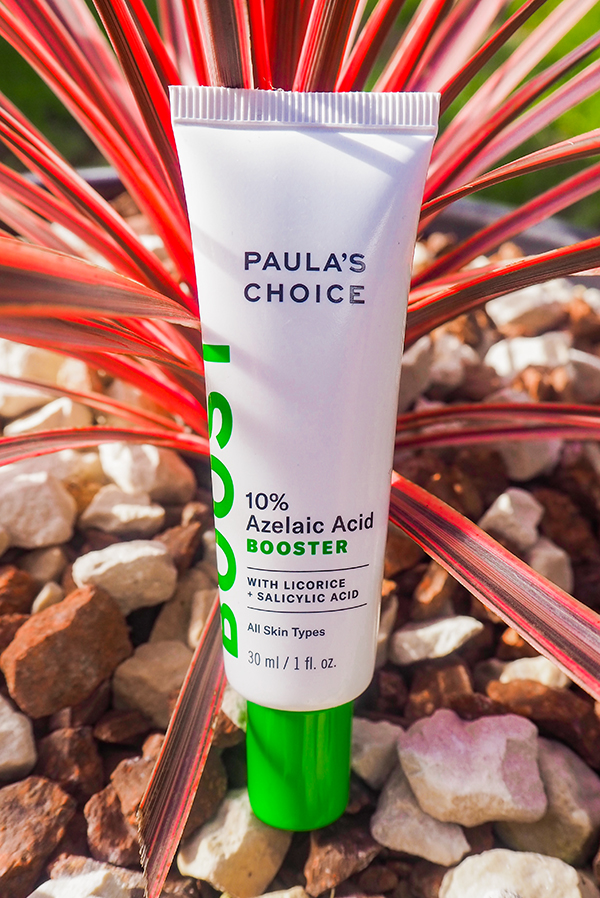 However, I definitely think I can attribute a more even complexion to this multi-tasking booster. Since using this product, my skin is less red overall and it feels soft and smooth. There's a reason the Paula's Choice Azelaic Acid made it in my best of beauty 2020 list!
For those wanting brighter, smoother and more even complexions, this azelaic acid booster would be a smart investment.
Where to buy
Retailing for £37 for 30ml, you can purchase the Paula's Choice 10% Azelaic Acid Booster from Paula's Choice, Cult Beauty, Space NK or feelunique. Paula's Choice also offers a 5ml travel size version for £8, which is great for those of you who want to check this product out but don't want to fully commit to purchasing the 30ml tube.
£37 for 30ml is on the pricey side. However, I always believe formula is queen, so I'd always recommend investing in effective formulae. This skincare booster certainly works but it depends on your budget.
Conclusion
I love the Paula's Choice Azelaic Acid. It delivers on all of its claims and it's definitely a product I'd repurchase.
Rating: 5 stars
This is not the last product I'll be trying from Paula's Choice!