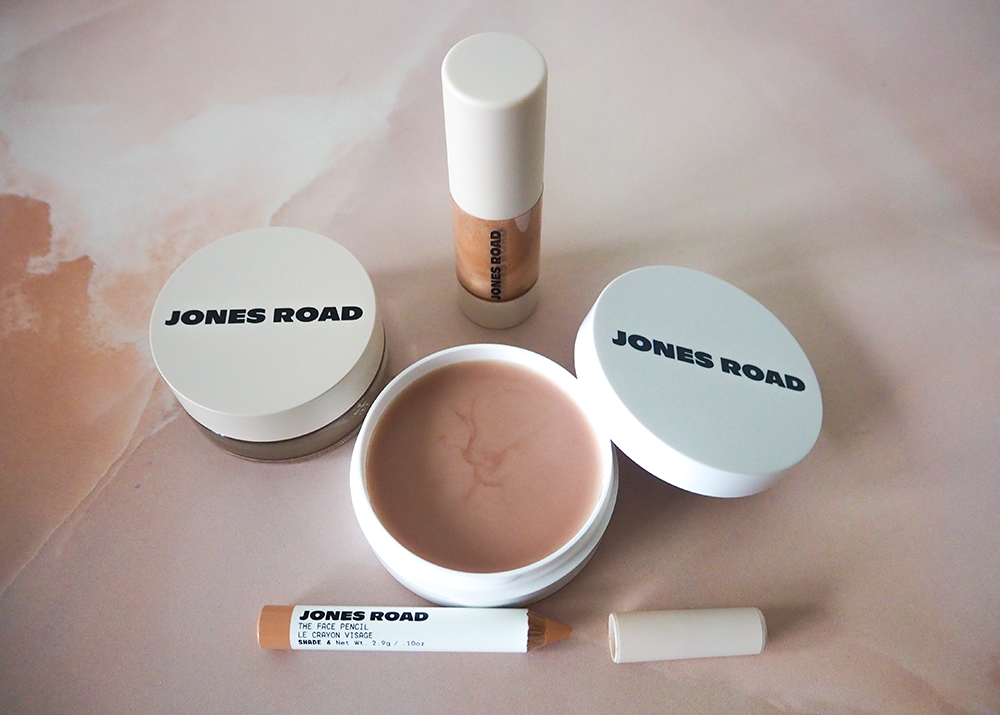 As someone with oily skin, having makeup break down throughout the day and becoming a greasy mess is just not a vibe. Rather than looking radiant, when I wear products that don't work for my oily skin, I end up looking unflatteringly shiny with patchy makeup. Yuck. I'm sure my fellow oily-skinned readers can relate!
One brand that really divided opinions on social media is Jones Road Beauty. This no-makeup makeup brand went viral on TikTok when it first launched. People with dry skin loved how comfortable, nourishing, and natural the base products looked and felt on their skin. However, loads of people with oily skin said the base products should be avoided at all costs, as their skin became super oily as the day went on. Particularly What the Foundation received very mixed feedback among these 2 skin types.
Although my skin isn't as oily as it used to be, I still fall victim to base products becoming oily throughout the day. I approached with caution. But Jones Road Beauty's effortless, chic, glowy, and minimal makeup captured my attention. I loved the overall look of the products and wanted to know whether my oily skin could get away with wearing them.
Keep reading for my honest Jones Road Beauty review along with all-important wear test photos to show you how I got on with these products.
* This post contains some affiliate links. This means at no extra cost to you, I earn some commission if you purchase a product through my link. All thoughts are my own, though, as always. If you want to find out more, visit my affiliate disclosure page **
What is Jones Road Beauty?
Founded by legendary makeup artist Bobbi Brown, Jones Road Beauty is centred on the philosophy that the world doesn't need more beauty products, it needs better beauty products.
Jones Road is a growing collection of simple, smart products for all ages, skin types, and skin tones that help women achieve the no-makeup makeup look naturally- and an evolution of how good makeup can actually feel (as well as look).

Jones Road Beauty
The products are designed to work for every skin type and tone and be simple to use. Each product claims to be strategic, multi-purpose, easy, cool, and high-quality.
What Jones Road Beauty products have I got?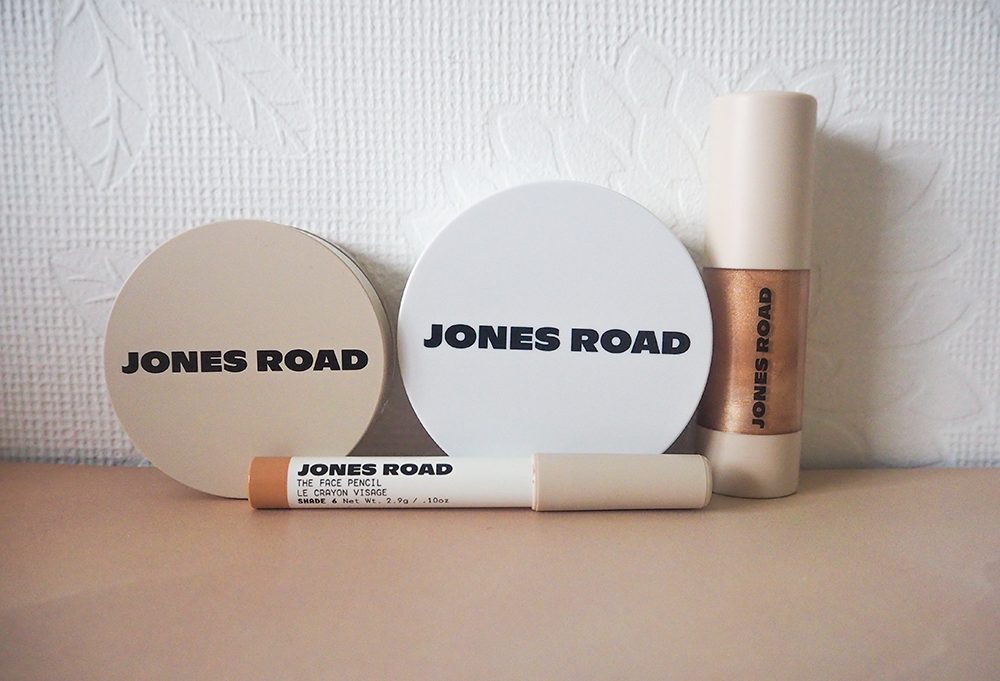 I received the following 4 Jones Road Beauty base makeup products to test and review:
Below I'm going to share swatches and my honest thoughts on each product. Then, I'll move on to that all-important wear test to determine how oily skin-friendly this brand truly is.
1. Jones Road Beauty What the Foundation
£42 for 35g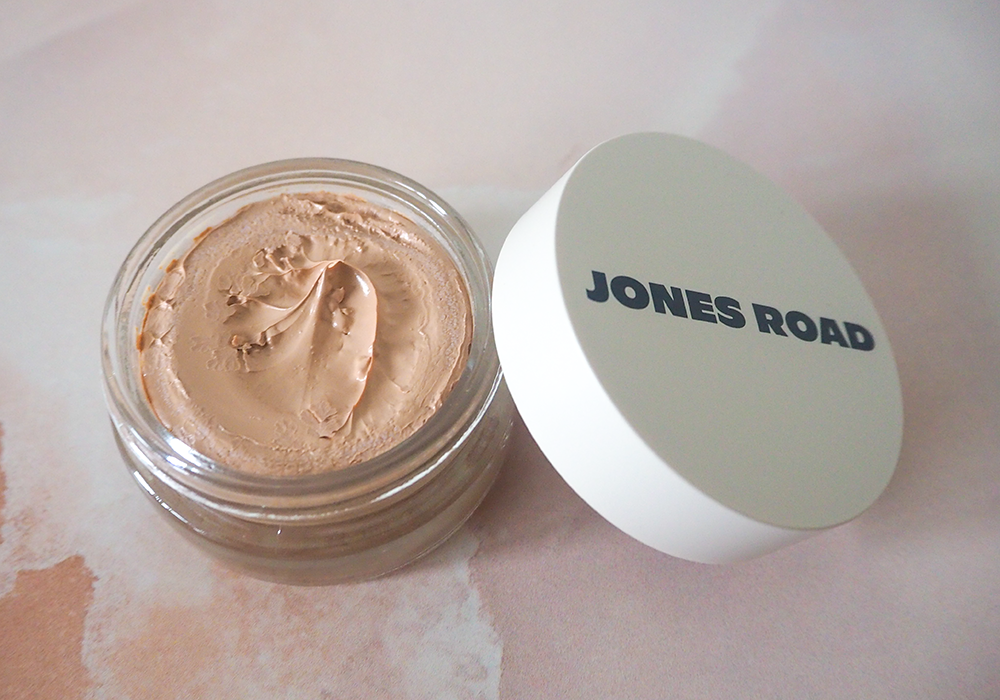 We all know social media can blow things out of proportion. Some creators will give OTT reactions on video simply for more views. I saw multiple TikToks of people with oily skin hating on Jones Road Beauty What the Foundation, but I was sceptical about how genuine these reviews were. After all, there's nothing like trying and experiencing a product for yourself.
Although the name of this product implies it's a foundation, it's actually a tinted moisture balm. It's very lightweight and offers sheer coverage. It can be built up to light coverage at most, but this is designed to give a second-skin, natural finish.
It's designed to work for all skin tones and types. There are 12 shades available. This may not seem like an extensive range, but with sheerer products, 1 shade can work for multiple skin tones. And there is an equal number of shades for fair, light, medium, dark, and deep complexions. I love to see the inclusivity.
I got the shade Fair (see swatch below), which has neutral undertones and is a good match for my complexion.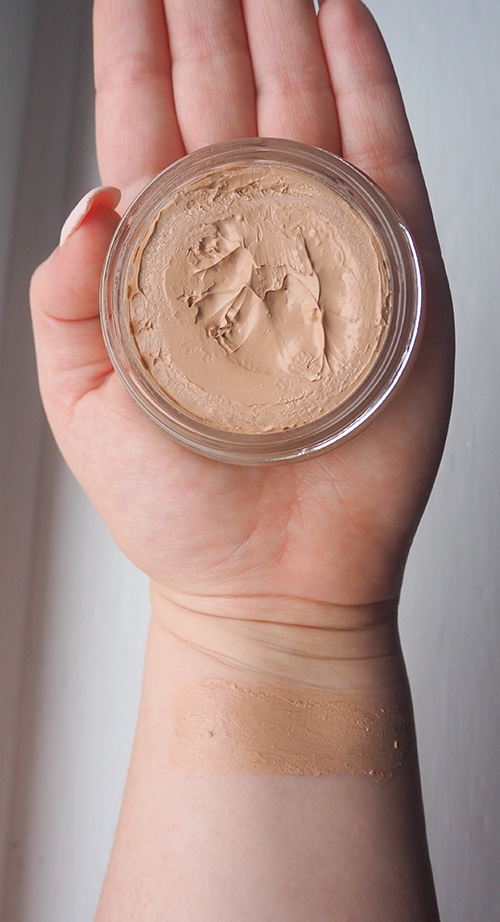 I knew immediately from the slippery and almost oily texture of this product that my skin might have some issues with this foundation. It's quite a wet formula and slid across my skin. However, it blended in seamlessly. I'd advise using your fingers for this one, otherwise, your sponge or brushes will get messy.
I love the finish of this tinted moisture balm. It gives skin natural radiance and provides subtle coverage. But, you wouldn't be able to tell that I'm wearing any product if I just applied this tinted balm by itself. It's a perfect on-the-go product for touching up and evening out the complexion.
But, unfortunately, this balm didn't agree with my oily skin, which you'll see in the wear test later in this review. While I don't think it's as awful as some TikTok reviews will have you believe, this did my skin noticeably oily after a few hours. Oilier than I'd like. This was even after applying translucent setting powder quite liberally to my culprit t-zone.
It's a shame, as I really love the concept and finish of this product. And I certainly wouldn't say it's a "bad" product. It's just going to be one to avoid if you've got oily skin – or at least be prepared to touch up with setting powder every few hours! But people with dry skin who enjoy minimal makeup need to give this a go.
Rating: 3.5 stars
I'll continue wearing this on simple makeup days and touch it up with powder throughout the day.
2. Jones Road Beauty Shimmer Face Oil
£34 for 15g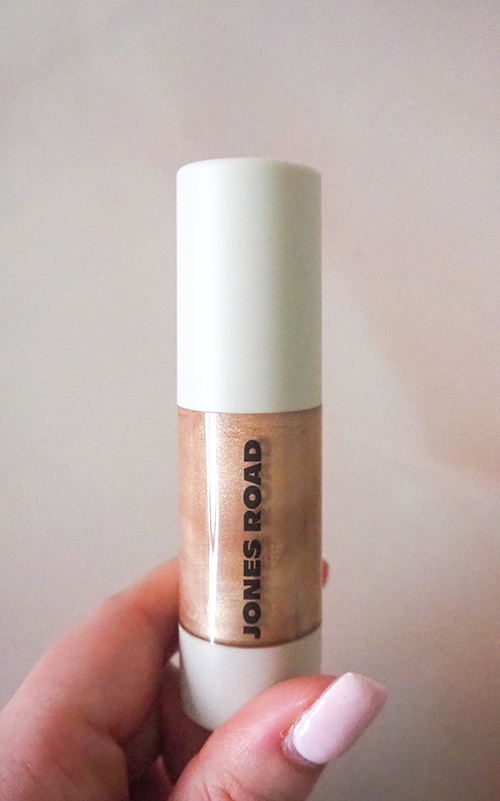 I can't resist a bit of shimmer and am particularly loving skincare-makeup hybrids at the minute. So the Jones Road Beauty Shimmer Face Oil spoke to me.
This is described as being lightweight and silky with a glass finish. It's supposed to feel nourishing and add radiance to the face and body without being heavy.
This flexible face oil can be applied as a step in your skincare routine, after skincare for a luminous finish, or over makeup. Just anywhere you want a glossy finish. You can apply this with fingers or a brush, according to the brand, but I think fingers work best to work this product into the skin.
There are 4 shades to choose from: Cool Rose (dusty pink), Pink Opal (pale pink), Midas (champagne), and Bronze (copper brown). I went for the shade Midas (see swatch below). Although it's described as a champagne shade, this is warmer and deeper than a typical champagne. I'd personally describe this as golden bronze.
What I like most about this face oil is that the shimmer particles are very fine. This means no big, unflattering chunks of shimmer that can look harsh on the skin. Instead, it makes skin look smooth and reflects the light in a really pretty way.
Midas is divine. I'm always drawn to champagne and gold tones when it comes to highlighter-type products, so this colour is perfect for me.
This is quite an oily product, so if you have oily skin like me, be sure to go in lightly. Otherwise, you can end up looking very greasy. However, unlike the foundation, when I wore this oil sparingly, it didn't break up or make my skin look oily, but it gave me a lit-from-within glow. But if you have dry skin, slather this oil all over your skin, as it's very moisturising.
I used this oil after my skincare but before any base products, so that radiance could peek through my base. I absolutely loved the result of this, as the luminosity looked natural. Next, I'm going to try wearing this as a highlighter on my cheekbones!
I still don't think this is quite as good as my trusty Charlotte Tilbury Hollywood Flawless Filter, but it's 100% worth checking out.
Rating: 4.5 stars
I'm loving the Shimmer Face Oil.
3. Jones Road Beauty Miracle Balm
£36 for 50g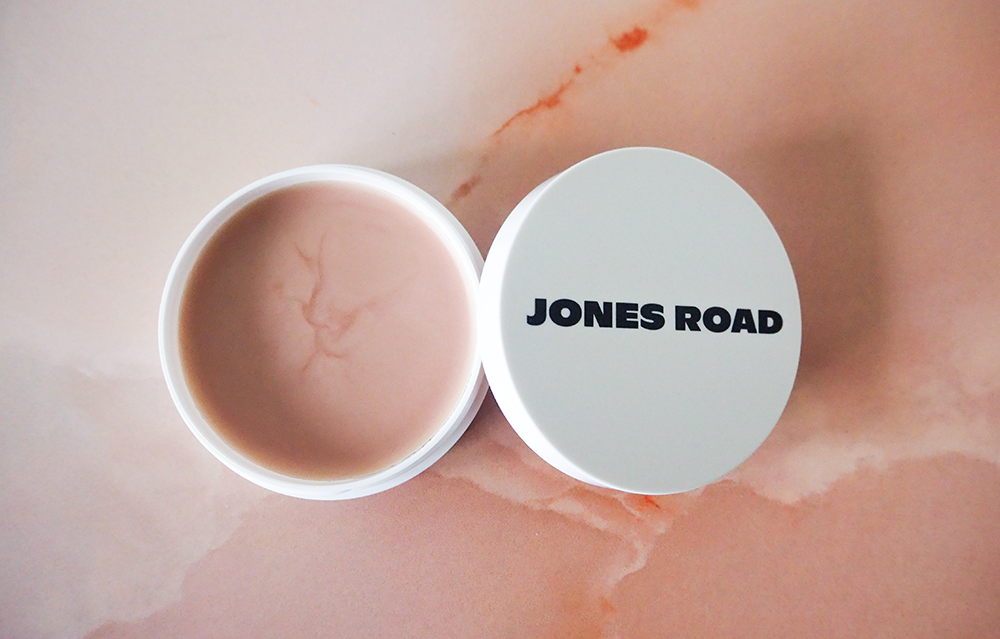 Products that give a 'wet look' highlight are my Kryptonite. And they have been for some time. So when I saw that the Jones Road Beauty Miracle Balm is essentially glass skin in a pot, I couldn't refuse.
This no makeup-makeup balm is supposed to highlight areas of your skin without any shimmer for a soft focus and natural finish. It's designed to be moisturising, light-reflecting, hassle-free to use, and versatile. It can be worn on bare skin for a quick pick-me-up or on top of makeup for added glossiness.
There are 9 shades in the range. Whether you want a barely-there tint, subtle peachy coral, rich warm bronze, or dusty pink, there's a shade for everyone. Some shades are more pigmented than others, so it depends on what sort of look you want to achieve.
I opted for the shade Au Naturel (swatch below), which is a clear balm with subtle opal pearl. It promises to be suitable for all skin tones. I can see this flattering every skin tone, as the base itself is completely transparent with just a touch of pearl. I'm obsessed with the shade because it's so natural and gives 'barely there' vibes.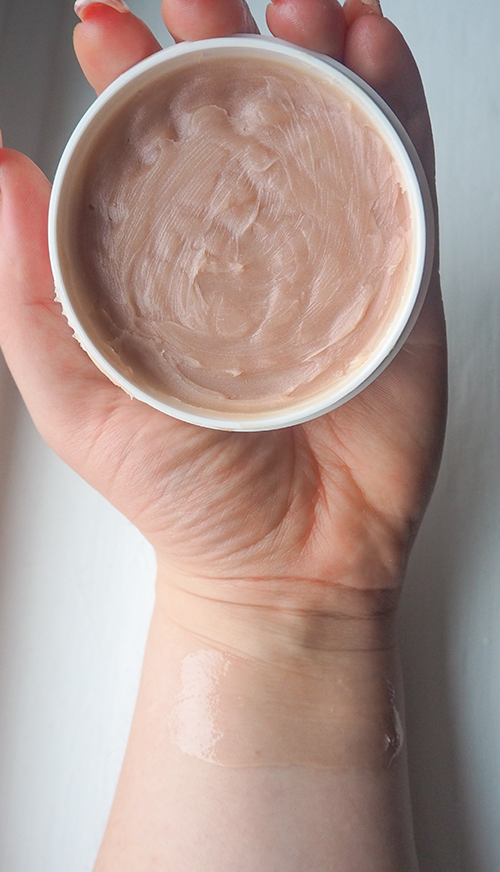 With the balm, you have to break the top of the surface with your index finger. Otherwise, the balm will be stiff like a hard wax. Breaking the surface softens the formula and makes it all balmy. I found this so satisfying to do. As you can see in the photo above, I went a bit nuts with this process, because it was really fun.
Once you've broken the surface, you can simply apply the balm directly to your skin using your fingertips. It's not designed to be used on the eyelids, though, so just be aware of this. The formula melts effortlessly into the skin, and I think the effect is stunning. It makes my skin really glossy. I find it really addictive to apply. Plus, it feels moisturising and comfortable on the skin.
I'm only not giving this balm 5 stars as it's slightly stickier than my Pat McGrath Labs Skin Fetish: Highlighter + Balm Duo, which is my fave highlighter balm of all time because of how comfortable and non-sticky it is. But this Miracle Balm is genuinely incredible. It's 100% worth checking out.
Rating: 4.5 stars
I can confirm that this balm is oily skin-friendly too. Wahoo!
4. Jones Road Beauty The Face Pencil
£24 for 2.9g
I actually decided to get Jones Road Beauty The Face Pencil on a whim. I tend to always pick highlighters, blushers, eyeshadows, and lip products when I review makeup. However, I saw that this face pencil had loads of amazing reviews, so I was intrigued to try it for myself.
This pencil is essentially a concealer and is described as a "makeup artist's dream". It's supposed to be an easy way to cover redness and dark spots, correct discolouration, and lighten dark circles while remaining virtually undetectable. As it's formulated with a clear base, this shouldn't be chalky. Again, it's another product that's best blended using your fingers.
There are 25 pencil shades with a good mix of fair, light, medium, dark, and deep tones. I opted for shade 06 (see swatch below) that's aimed at light skin with peachy undertones. But what appealed to me most about this shade is that it's also supposed to correct and brighten.
When I swatched the pencil, I was worried it would be too deep and orange for me. However, it turned out to be a great match for me once I tapped the product into my skin. Although this did a pretty good job of brightening my dark circles, where this pencil shines is at correcting redness.
I applied the pencil directly to areas where my skin is redder: cheeks, forehead, chin, around my nose, and around my mouth. And it did an excellent job of neutralising the redness and making my complexion even. In fact, it's one of my fave products ever for concealing redness. As someone with rosacea, this product has quickly become a staple in my makeup routine, as I know it will cover up redness effortlessly.
The pencil is seamless to blend into the skin. There's no chalkiness or dryness that can typically be found in pencil formulas. Instead, it's surprisingly creamy and hydrating, so it melts into the skin with no hard work needed.
I applied this pencil first to areas where I needed more coverage or to help even out my complexion and followed it up by even application of the Jones Road Beauty foundation. The result was an even, bright complexion that still looked and felt light.
Rating: 5 stars
This pencil is a triumph.
The wear test
An oily skin wear test was a must for this review. I already knew that What the Foundation might cause some issues for my skin type, so I wanted to put it to the test (along with the other products) with some photographic evidence.
These photos are taken 4 hours apart. I'm wearing all of the Jones Road Beauty products mentioned in this blog post. I also applied a very decent amount of translucent setting powder to my t-zone in an attempt to offset any potential oiliness.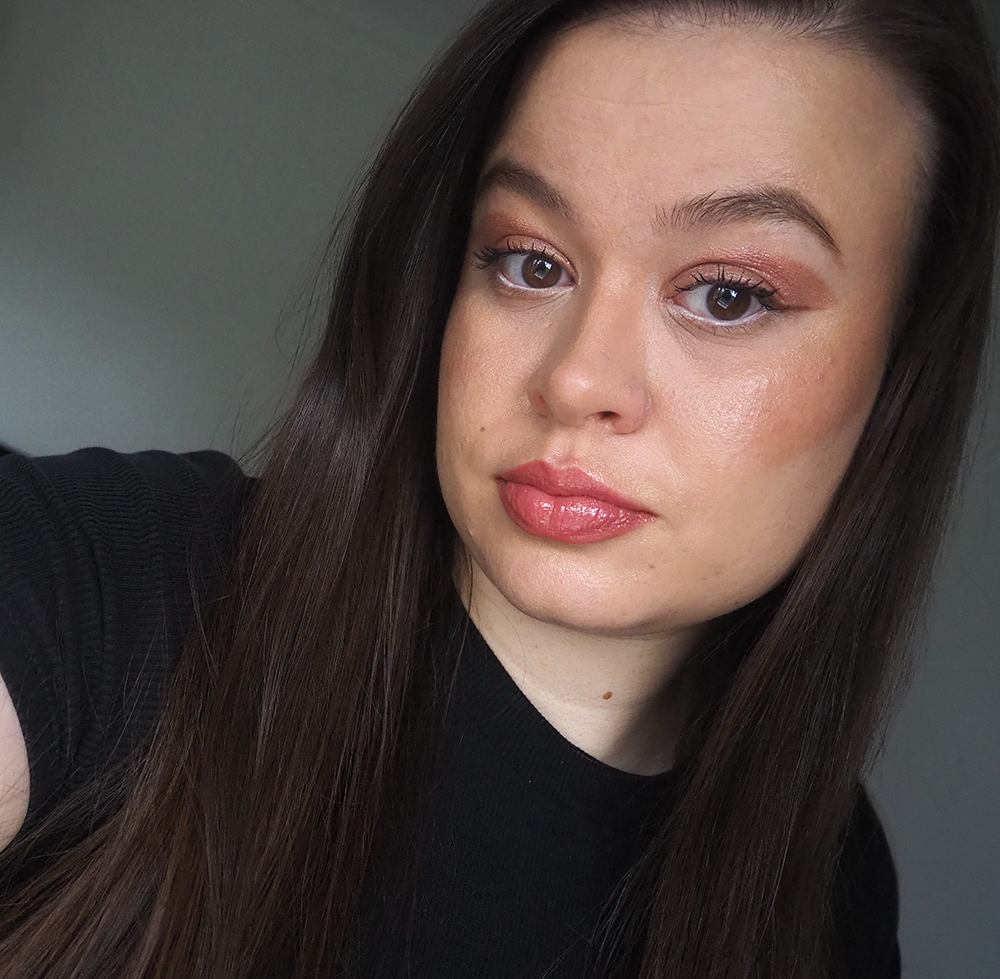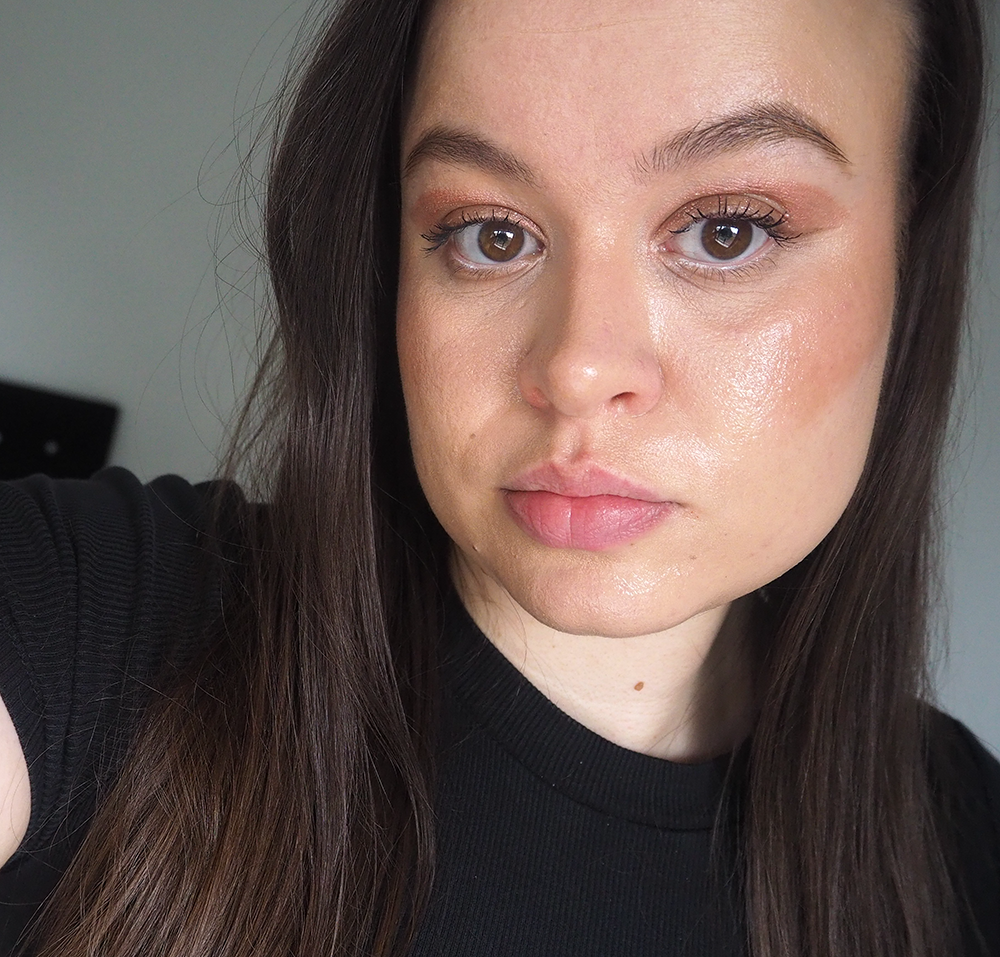 As you can see, after 4 hours of wear, the foundation became noticeably oily around my mouth, nose, and inner cheek area. I only applied the balm to my cheekbones, starting from underneath the outer third of my eye area and working upwards. So this is not the product that broke down throughout the day.
It could've been down to a mix of the face oil and the foundation, but I ultimately think the foundation was the culprit. Especially as so many other people with oily skin have reported the same issue with the foundation.
While I don't think this looks too bad, I can imagine if I wore this for a solid 10 hours that my face would look super oily and most of the base products on my skin would've essentially broken down and disappeared.
But, on a side note, I really liked how all the Jones Road Beauty looked on my skin.
Does Jones Road Beauty work for oily skin?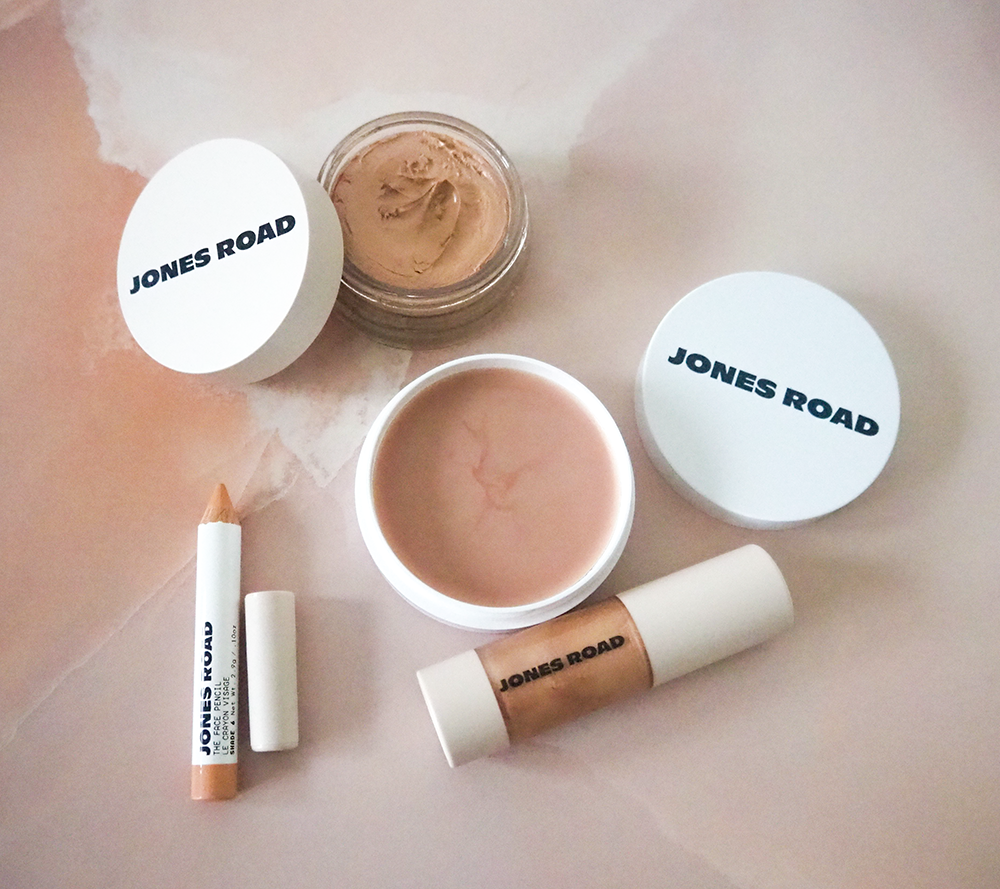 Ultimately, Jones Road Beauty can work for oily skin when using the products sparingly, with the exception of the foundation. I think anyone with oily skin will struggle with the foundation due to the slippery formula. That one is for my dry skin readers out there. But the other 3 products all worked well for my oily skin.
If you're used to matte and oil-free products, these might feel a bit heavier or slippier on your skin, but that doesn't mean they can't work for you. They give a gorgeous glow and just require a bit more powder than usual to ensure longevity.
Fave product?
Jones Road Beauty The Face Pencil.
---
Have you tried Jones Road Beauty yet?