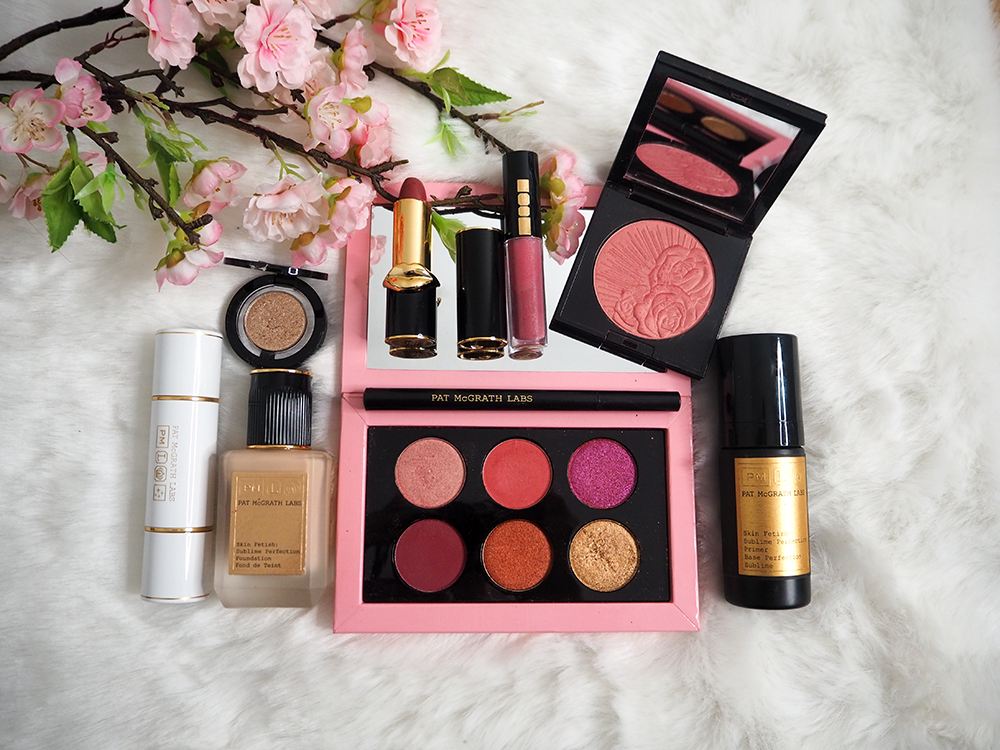 In this brand review, I share my honest thoughts on 9 different and luxurious Pat McGrath Labs makeup products.
Pat McGrath Labs is one of the most iconic makeup brands in the world. It is home to many holy grail products and innovative formulae that are loved by the makeup community across the globe. These include bestsellers like the Dark Star Mascara, Mothership VII: Divine Rose, and SatinAllure Lipstick. But these high-end products come with a hefty price tag!
To help you decide whether to purchase any Pat McGrath Labs makeup products, I'm sharing my unbiased opinions on 9 different products before moving on to tell you whether this lavish brand is worth your money. I've been lucky enough to try a diverse range of Pat McGrath Labs items, so I can offer a fair brand review.
This review will also detail which products need to become part of your makeup collection and which ones are passes. Keep reading for the full details!
* This post contains some affiliate links. This means at no extra cost to you, I earn some commission if you purchase a product through my link. All thoughts are my own, though, as always. If you want to find out more, visit my affiliate disclosure page **
What is Pat McGrath Labs?
Pat McGrath Labs is a high-end makeup brand founded by legendary makeup artist Pat McGrath Labs. She is widely recognised as one of the most influential makeup artists in the world, with her makeup collection being just as iconic and creative as her.
The brand has some of my favourite formulae, including the Skin Fetish: Sublime Perfection Foundation and Rose Decadence Eyeshadow Palette.
The Pat McGrath Labs makeup products I'll be reviewing
I'll be reviewing 11 Pat McGrath Labs makeup products in this post, which are:
For a closer look at each makeup product, please see below for my honest reviews.
1. Pat McGrath Labs Skin Fetish: Sublime Perfection Primer
£27 for 30ml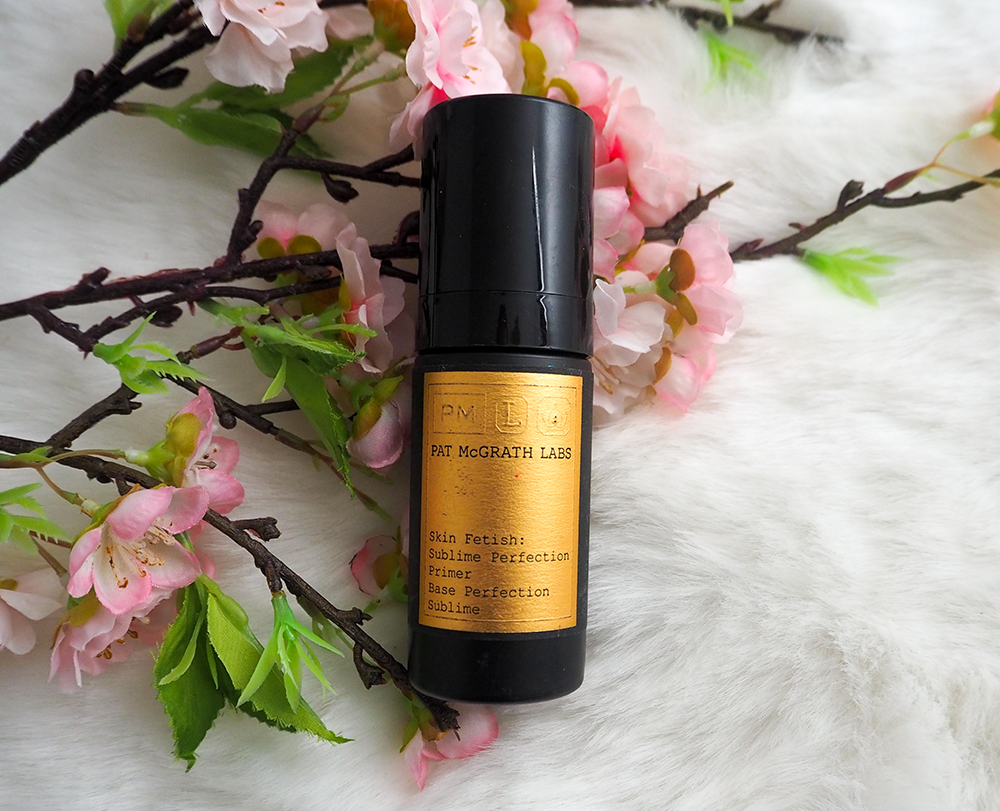 The Skin Fetish: Sublime Perfection Primer is exactly what I look for in a primer.
This silky-smooth primer feels more like a hydrating serum than it does a primer. Once applied to my skin, it instantly feels hydrated and looks more radiant. While it provides a soft-focus finish and smooths skin, it never feels slippery. Instead, it perfectly balances grip and slip, so that my skin is ready for makeup application.
I love that this primer helps my base products stay put for longer too. If you struggle with textured skin, I'd definitely recommend this primer as it feels weightless but makes a big difference to your skin.
Rating: 5 stars
I love that the Pat McGrath Labs Skin Fetish: Sublime Perfection Primer makes my skin look and feel great while providing a smooth canvas for makeup to sit on top of. It's become my fave primer!
2. Pat McGrath Labs MTHRSHP: Rose Decadence
£50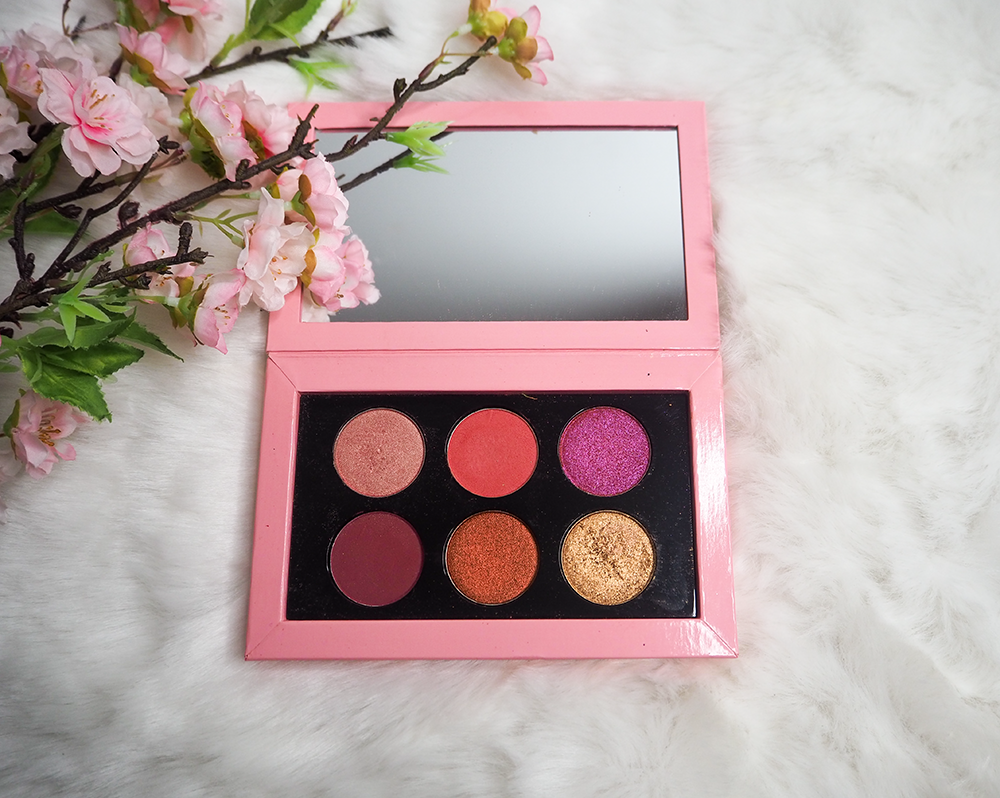 Pat McGrath Labs is probably best known for the most incredible, pigmented, and vibrant eyeshadow palettes. And the MTHRSHP: Rose Decadence eyeshadow palette certainly doesn't disappoint.
I love this luxe eyeshadow palette. From the beautiful rose and gold colour story, high-end packaging, buttery-soft mattes, high-impact shimmers, effortless bendability, and weightless formula, these shadows seriously pack a punch.
These eyeshadow are honestly so easy to use. You can blend, build, and manipulate the colours however you want them to look. Despite being a professional makeup artist brand, this eyeshadow palette is very beginner friendly. The shades are super creamy, and there's hardly any fallout.
My absolute fave colour in this palette is the vivid gold. It's out of this world in terms of vibrance, richness, and luminosity.
Check out my full review of the Rose Decadence eyeshadow palette.
Rating: 5 stars
The Pat McGrath Labs MTHRSHP: Rose Decadence is one of the best eyeshadow palettes I own.
3. Pat McGrath Labs MatteTrance Lipstick
£36 for 4g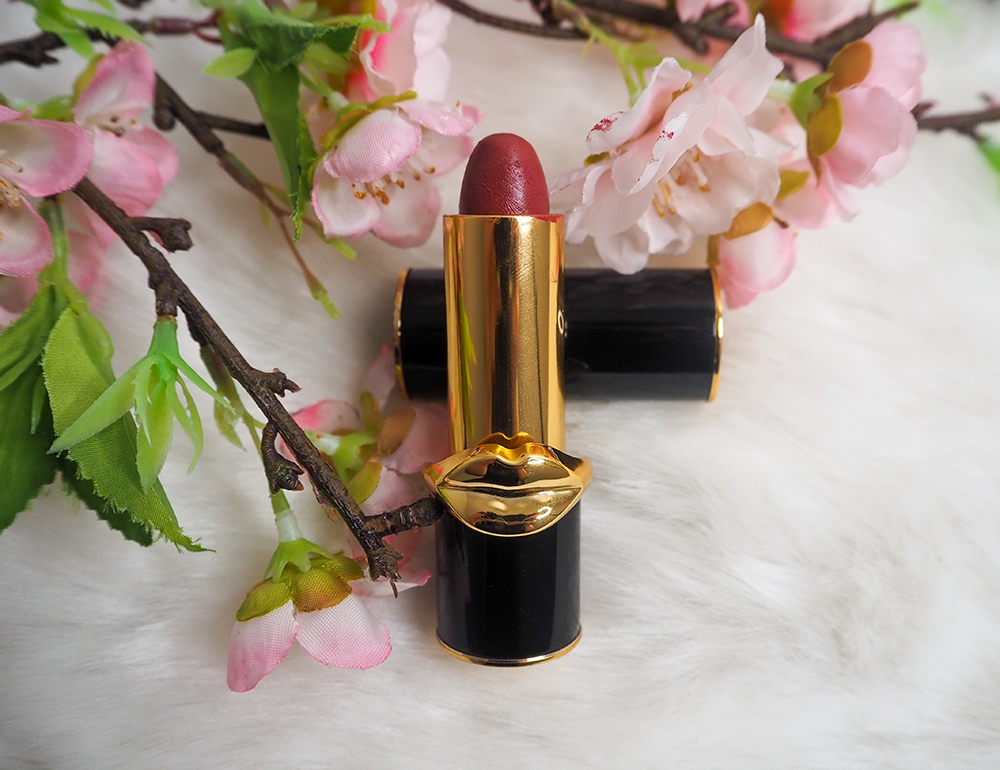 The Pat McGrath Labs MatteTrance Lipstick is an absolutely divine texture. It's one of the nicest matte lipstick I've tried.
This lipstick is creamy, lightweight, smoothing, pigmented, and very long-wearing. The formula doesn't sink into any fine lines or dry parts of your lips, which can be quite common in matte lipsticks. It's super flattering. The shade I own – Beautiful Creature – has been discontinued, but there is a tonne of gorgeous shades to choose from.
Rating: 5 stars
I can't fault the Pat McGrath Labs MatteTrance Lipstick at all.
4. Pat McGrath Labs Skin Fetish: Divine Blush
£30 for 9.7g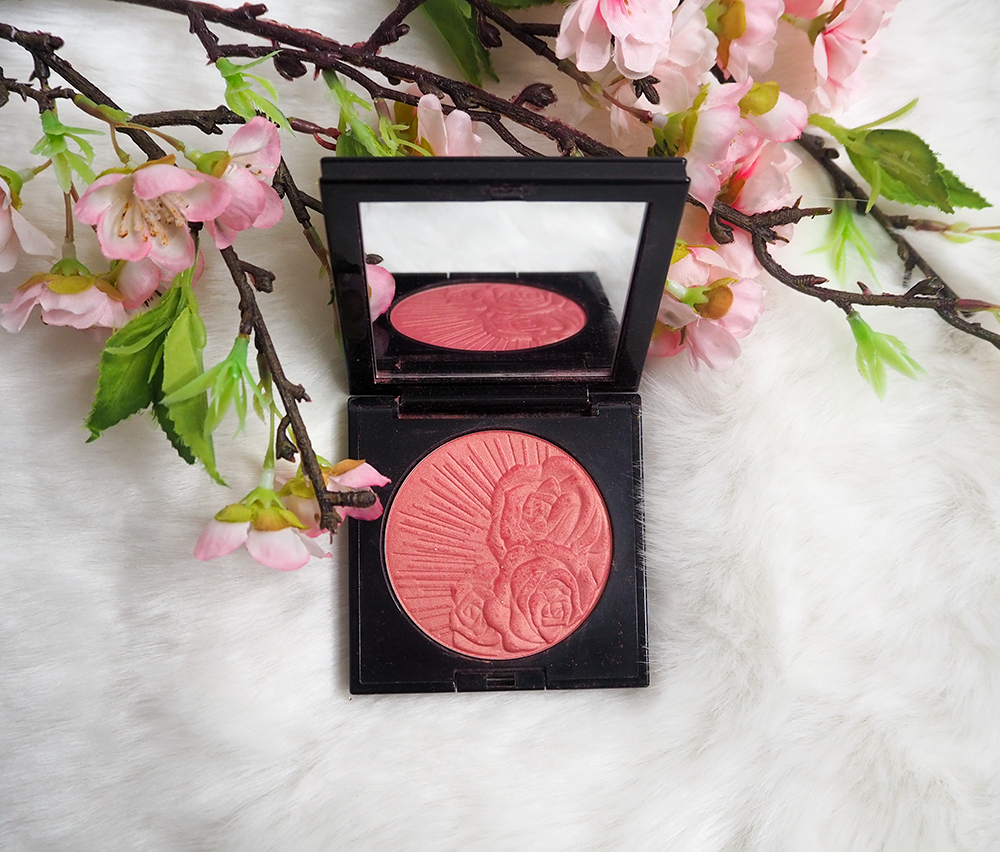 The Pat McGrath Labs Skin Fetish: Divine Blush is hands down the best powder blush I've ever tried.
I'm a cream blush stan. I love their melting textures, beautiful dewiness, and soft-focus finishes. In my experience, cream blushers are more natural and buildable than powder blushes and give your skin the most gorgeous radiance.
But the Pat McGrath Labs Skin Fetish: Divine Blush rivals all of my cream blushes.
I've got the shade Nymphette, which is this stunning soft pink with golden pearl. Unlike so many other shimmer powder blushes that give horrible and unnatural chunky shimmer vibes (which also emphasise skin texture in all the wrong places), the shimmer is so finely milled that it gives you this soft, even, and lit-from-within glow.
Rather than making my skin texture look worse, the formula glides over my skin for romantic radiance. The pink is also out of this world – it's soft and natural.
Plus, the blush itself is soft and weightless. It's easy to build and blend into the skin, so you can go for a natural sheen or vibrant pop of colour.
Read my full review of the Divine Blush.
Rating: 5 stars
Another faultless formula. This is my go-to powder blush.
5. Pat McGrath Labs Perma Precision Liquid Eyeliner
£27 for 1.2ml

The Pat McGrath Labs Perma Precision Liquid Eyeliner is actually a bit of a miss for me.
Let's start with the positives. This liquid liner is super dark and dramatic. You don't have to keep layering the liner, as it's very opaque. If you're after a dramatic wing, this liner will provide it! I like the tip of this liner because it's fairly thin. But I've used thinner tips that I like more.
However, looking at the negatives, there are quite a few. My main gripe is the price. I've tried much cheaper liquid liners that perform better than this one. It's nothing game-changing.
Also, this formula is very wet. This makes it very easy to make mistakes, which I'm not a fan of. Beginners would likely find this liquid liner easy to smudge.
I don't believe this liquid liner is waterproof or smudge-proof either. Admittedly, my eyes are quite sensitive and water easily. However, if my eyes happen to water while wearing this liquid liner, it will pretty much remove all traces of it. The liner doesn't smudge in a messy way, thankfully, but nonetheless, it's not smudge- or budge-proof.
Rating: 3.5 stars
There are other liquid liners out there that work better than this one and are more affordable. I don't hate it, but I wouldn't buy it again.
6. Pat McGrath Labs LUST: Gloss
£27 for 4.5ml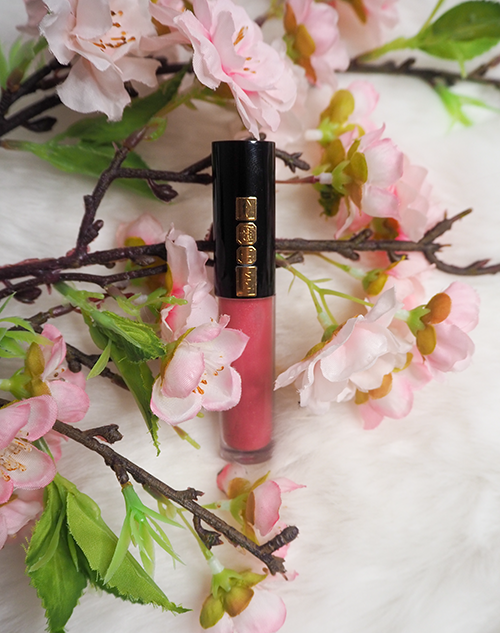 Pat McGrath Labs LUST: Gloss is another banger.
This high-quality gloss is non-sticky, super shiny, juicy, smoothing, and hydrating. With soft shimmer particles, this gloss captures the light in the most stunning way, without it being glittery. This formula just glides over lips effortlessly for a full and glossy pout.
My favourite thing about this gloss is the shade. I've got Divine Rose, which is a one-of-a-kind plum rose shimmer. It imparts enough pigment that my lips have a pretty rose stain without being so pigmented that it's just a block of colour.
The Pat McGrath Labs LUST: Gloss looks gorgeous on its own but also works so well on top of lip colours for an extra pop of colour and multidimensional shine.
See how this high-end lip gloss compares with the rest of my lip gloss collection in my 'battle of the brands' ranking.
Rating: 4.5 stars
I'd happily get more shades of this beautiful gloss.
7. Pat McGrath Labs Skin Fetish: Sublime Perfection Foundation
£61 for 35ml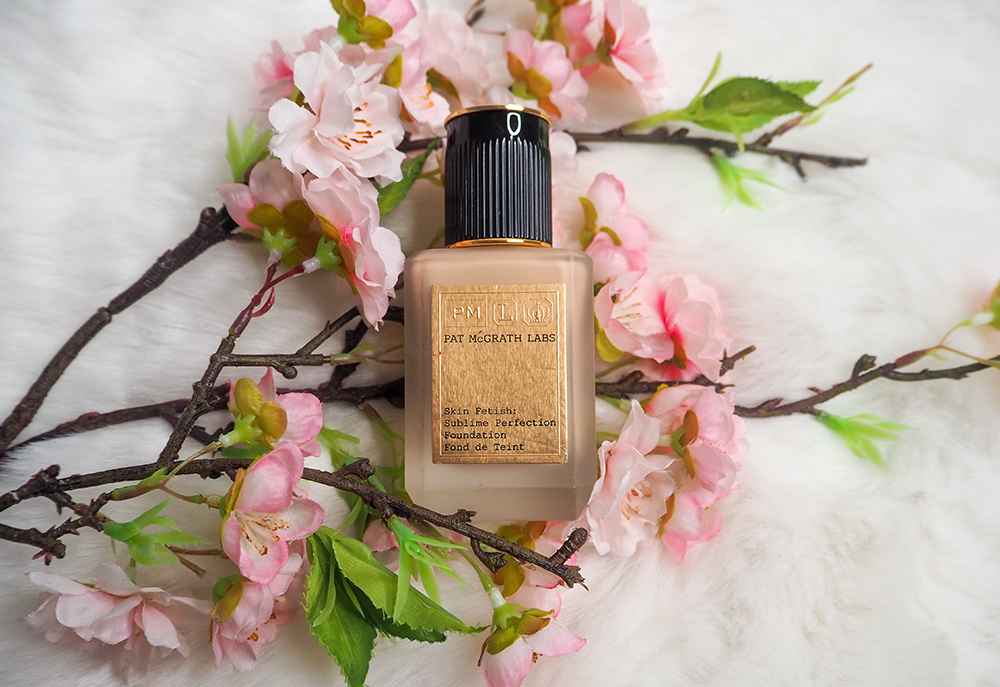 Pat McGrath Labs Skin Fetish: Sublime Perfection Foundation is in my top 3 foundations of all time.
Although this is the most expensive foundation I own, I think it's totally worth it. You just won't find the same type of quality foundation in the drugstore.
Firstly, the shade range is fab. There are 36 shades overall with an equal number of shades for each complexion range. This means that there aren't 32 shades for light-medium skin tones and just 4 dark skin tones. It's equal, and it's diverse. Light 5 is a great match for my complexion too.
What I love most about this foundation is the beautiful satin finish. It melts into the skin effortlessly with a weightless texture. It's my skin but better. It's not flat and adds a skin-like sheen. I'd say this is bang in the middle between a matte and glowy foundation.
This is also a very customisable foundation. With 1 pump you get sheer coverage, but you can easily build up to medium coverage with 2-3 pumps. Even when you layer this foundation, it never looks cakey, and the blending is still seamless.
I love mixing the Sublime Perfection Foundation with a liquid highlighter for a glowy base.
Read my full review of the Pat McGrath Labs foundation here.
Rating: 5 stars
I love this foundation.
8. Pat McGrath Labs EYEDOLS Eye Shadow
£12 for 1.1g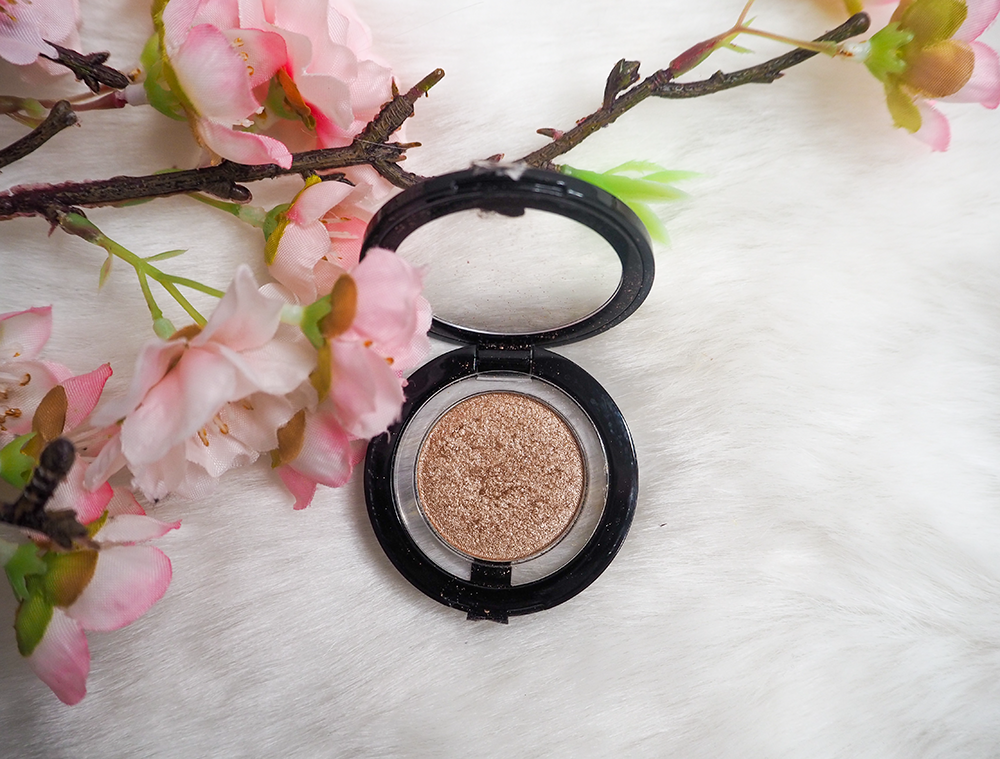 Although I'm a huge eyeshadow palette lover, there's something charming about eyeshadow singles.
I like the Pat McGrath Labs EYEDOLS Eye Shadow for this reason. I've got the shade Celestial, which is a gleaming champagne. This eyeshadow is so wearable and works with just about any look. You can swipe it all over the lid for ted daytime monochromatic moment, in the inner corners for concentrated shine, or in combination with other shadows for a more complex eye look.
The shade is shimmery, without being glittery, and buttery smooth. It's easy to blend and build too.
But for some reason, I just don't think this shimmery single shadow compares to the impact of the shimmers in the Rose Decadence eyeshadow palette. The shimmers in that eyeshadow palette are just out of this world.
I'm not sure why but the EYEDOLS Eye Shadow just doesn't have the same wow factor as the palette's shimmer shadows. Maybe other shades in Pat McGrath Labs' single shadow lines offer more of that pigmentation and luminosity. Nonetheless, I still enjoy using my champagne shimmer shadow.
Rating: 4 stars
A nice wearable champagne eyeshadow that's easy to use.
9. Pat McGrath Labs Skin Fetish: Highlighter + Balm Duo
£47 for 6.5g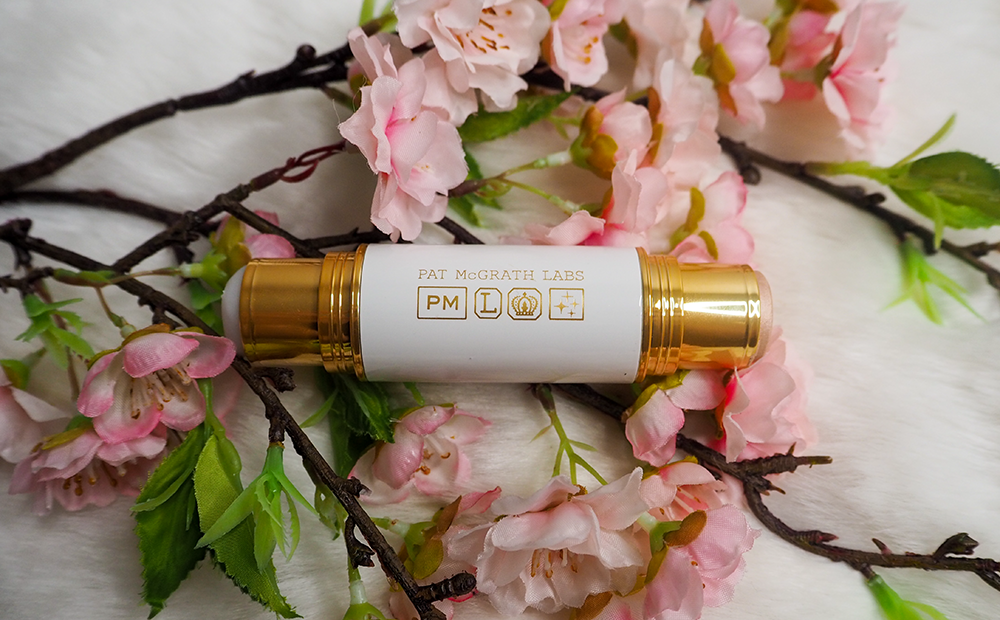 The Pat McGrath Labs Skin Fetish: Highlighter + Balm Duo is unlike any other highlighter in my makeup collection.
On 1 side, there's a clear balm highlighter. This adds a 'wet look' shimmer-free shine to the skin for a glossy editorial vibe. The balm highlighter looks especially amazing when paired with a glossy lid and lip.
On the other side, there's a nude pearlescent highlighter. I've got the shade Nude, and the highlighter side contains the finest shimmer particles for buildable luminosity.
Both sides are comfortable, hydrating, and seamless to blend. The balm side is just a little sticky but is still a lot less sticky than other balm highlighters I've tried. And both sides look gorgeous on the skin.
Rating: 5 stars
I love playing around with this unique highlighter duo for a different kind of radiance to typical highlighters.
Makeup look using Pat McGrath labs products
No makeup brand review would be complete without a makeup look!
In this Pat McGrath Labs makeup look, I used every product mentioned in this post besides the matte lipstick and single eyeshadow. Here's how it turned out: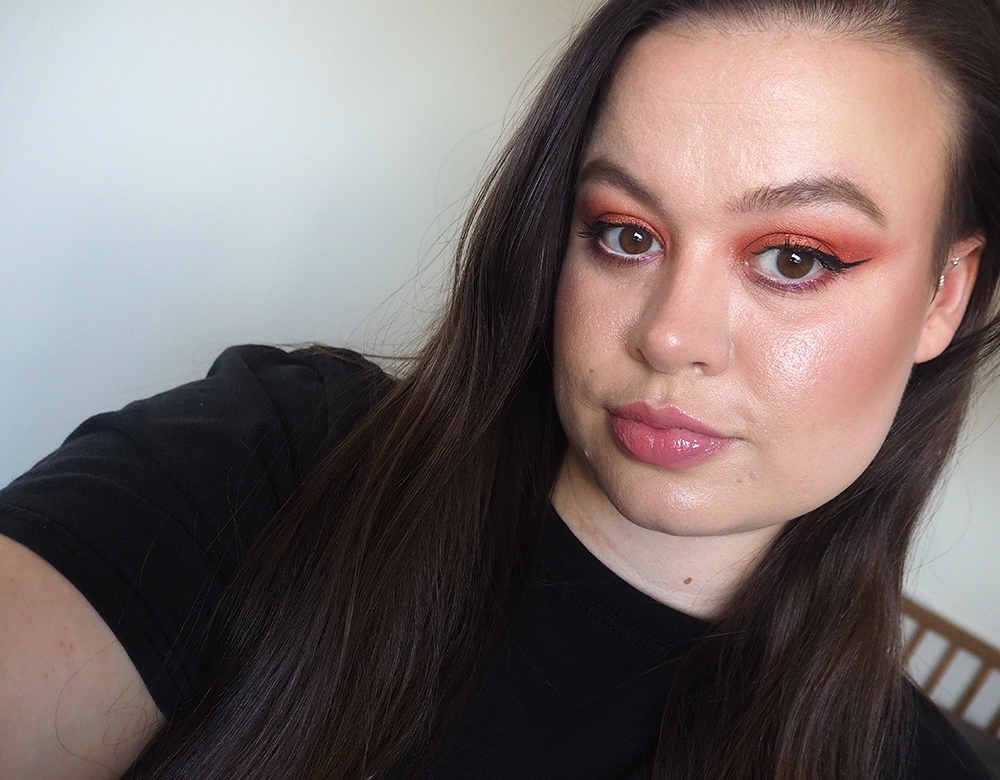 I'm really happy with how this look turned out. I actually followed Pat McGrath's 'minimal' makeup tutorial for this palette to create this eye look. I particularly think the eyeshadow and highlighter stand out.
Overall Pat McGrath Labs brand review
If it's not already abundantly clear, I love Pat McGrath Labs.
I rated most of the products in this post 5 stars, with only 1 product (the liquid liner) being a bit of a disappointment. But I truly like every single product I've tried. Many Pat McGrath Labs have become staple products in my makeup routine.
This high-end brand gives me everything I want and more. Stunning artistic packaging, unique colours, divine textures, multi-dimensional but non-chunky shine, seamless blendability and building, long-wearing formulae, vivid pigmentation, and innovative products.
You just won't find this sort of luxury at the drugstore. Yes, these makeup products are an investment, but they're also for the true creatives out there who want to create impactful looks with minimal effort and tonnes of fun.
My absolute fave products from Pat McGrath Labs are the Rose Decadence Eyeshadow Palette, Sublime Perfection Foundation, Divine Blush, and Highlighter + Balm Duo.
Products I'd like to try in the future
---
Are you a Pat McGrath Labs stan? Or is this brand too expensive for you to justify? I'd love to know your thoughts!