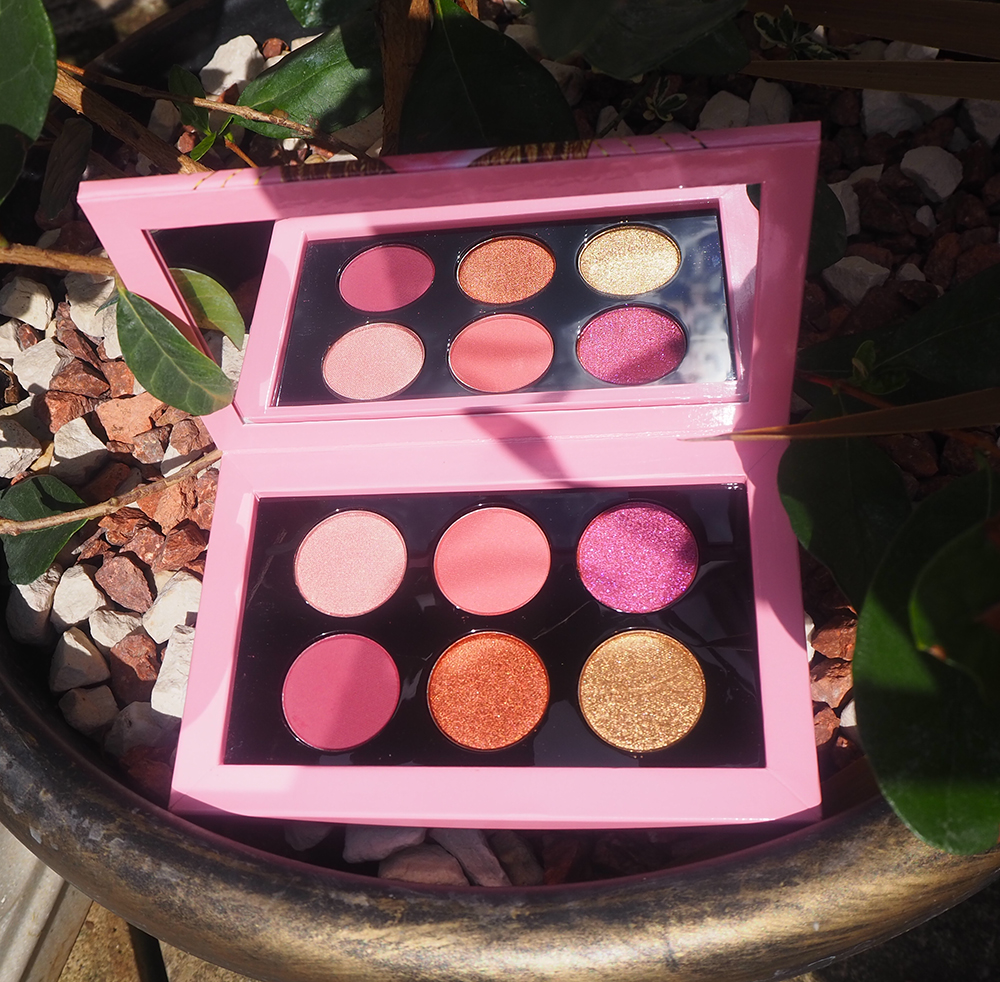 In today's blog post, I'm going to be sharing my thoughts on my first ever Pat McGrath eyeshadow palette – the Rose Decadence Eyeshadow Palette.
Pat McGrath is a highly coveted luxurious makeup brand, known for its outstanding formulas, intense pigment and artistic products. The eyeshadow palettes are well-known by makeup lovers for having one of the best formulas ever.
I'd been dying to get my hands on one of the Pat McGrath palettes and when the 6-pan Rose Decadence palette launched recently, I knew it was the one. I love pinks, peaches and golds, so this palette is very me. When my boyfriend bought it for me, I was ecstatic.
But does the Rose Decadence Eyeshadow Palette live up to the hype? Or is it overpriced and overrated? Keep on reading for my honest review of this product.
What is Pat McGrath?
Pat McGrath is a high-end makeup brand founded by legendary makeup artist Pat McGrath. She is widely recognised as one of the most influential makeup artists in the world, with her makeup collection being just as iconic and creative as her.
You can read more about Pat McGrath in my black-owned beauty brands post.
Product claims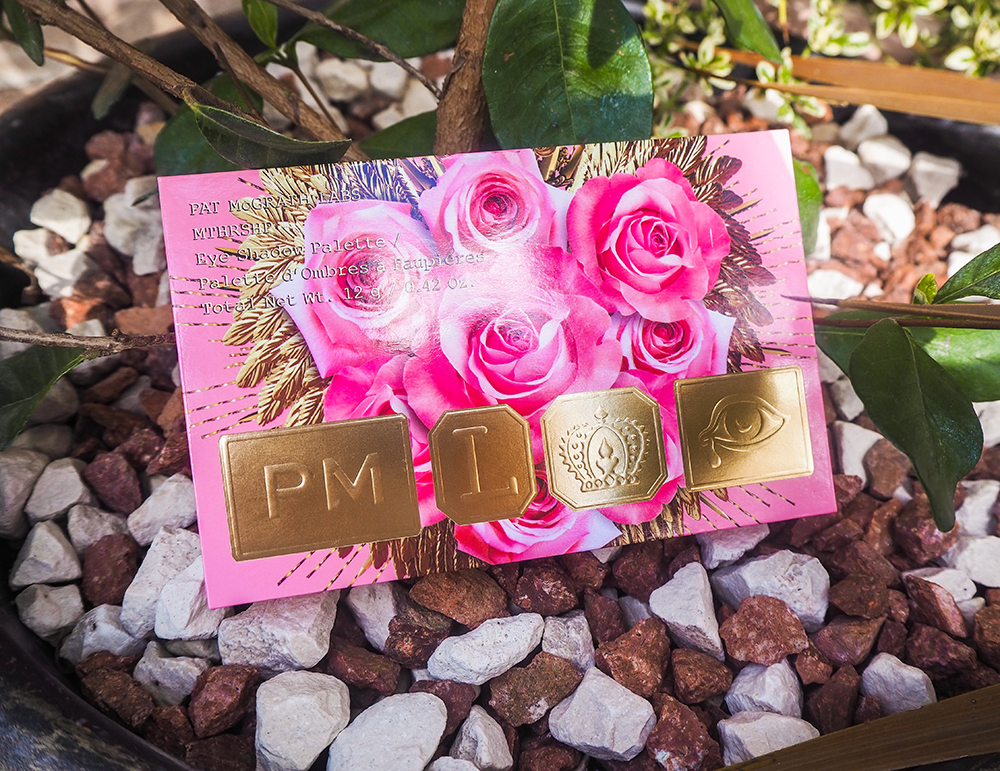 A six-shade love letter to ravishing roses, this Limited Edition palette is rendered in a swoon-worthy array of cream mattes, incendiary shimmers, and one divinely decadent duochrome.

Pat McGrath
According to Pat McGrath, the palette contains 6 lightweight and blendable shades that aim to evoke the brilliance and splendour of legendary royal gardens.
Rose Decadence promises to: provide intensely pigmented eyeshadows, not crease on the lids, give a bright and multi-dimensional finish as well as opaque colour saturation.
Pat McGrath Rose Decadence Eyeshadow Palette swatches
To give you a better indication of how the palette performs, I swatched each shade.
The 6 shades are as follows:
Pink Champagne – Warm Rose Gold Shimmer
Peach Dust – Coral Satin Matte
Fuchsia Flame – Warm Fuchsia Duochrome
Hedonistic Rose – Rose Plum Matte
Scandalous – Copper Metallic
Golden Honey – Antique Gold Metallic
Swatches should never be used as your ultimate decision as to whether to purchase a product or not as eyeshadows can perform better on the lids and makeup is very much down to the individual's preference. However, swatches can help you see how pigmented a particular product is and what the formula is like.
Here are my swatches of the Pat McGrath Rose Decadence Eyeshadow Palette: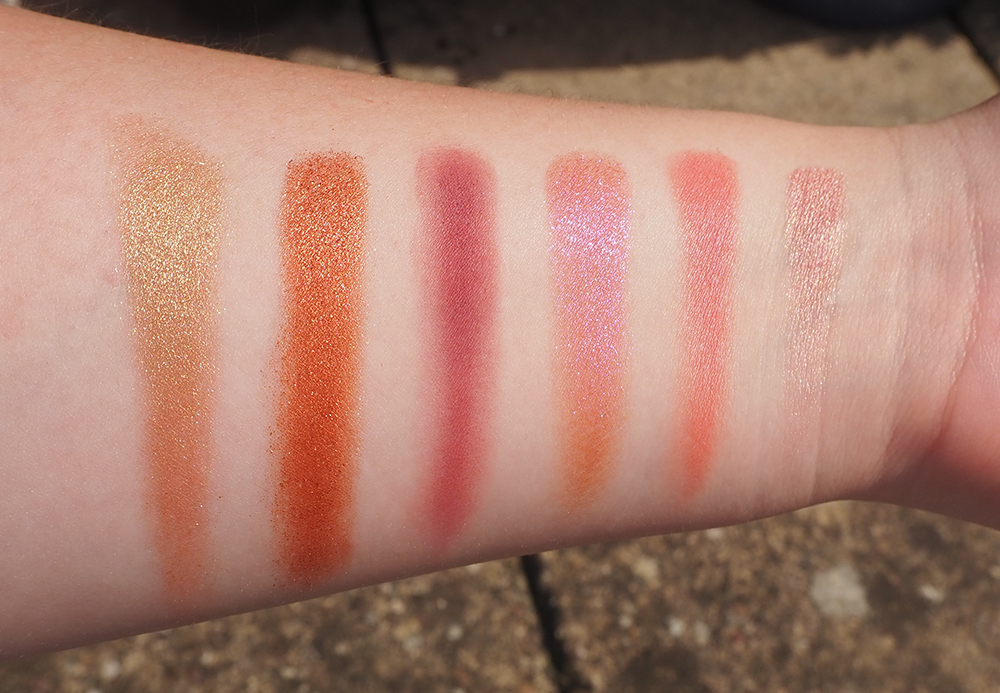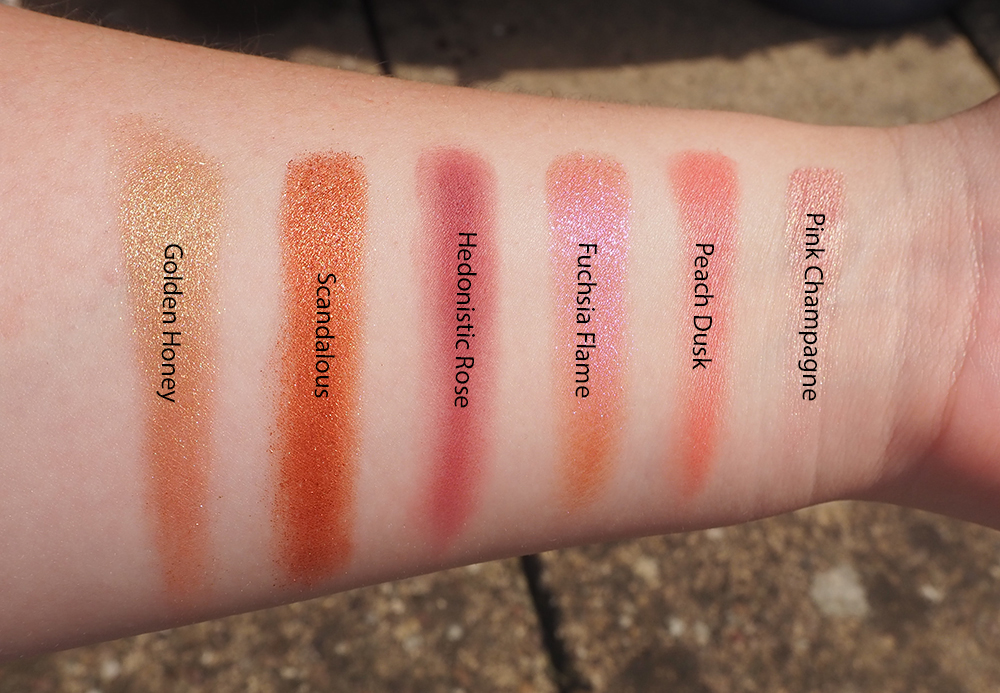 How GORGEOUS are these swatches? Honestly, the eyeshadows were so buttery and pigmented. The shimmers, in particular, blew me away. They're soft shimmers but still pack a punch.
The duochrome is also so interesting. It's very multi-dimensional when it catches the light to give the most stunning effect. The way it catches the light is simply divine.
From these swatches alone, I was certain the eyeshadow palette was going to be easy to work with.
My thoughts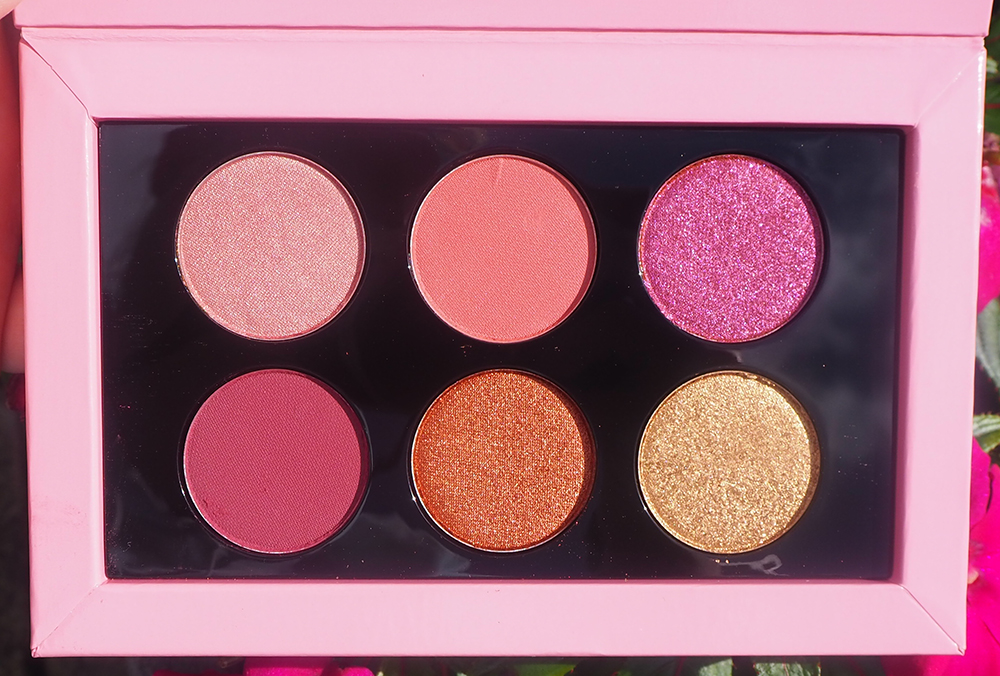 Firstly, I really love the packaging. Although it's cardboard, it feels sturdy and thick, which would make it a very travel-friendly choice. The inside mirror is always a bonus for when you're on the go as well.
Like all Pat McGrath eyeshadow palettes, the Rose Decadence artwork is just out of this world. The eyeshadow palette is so pretty and aesthetically pleasing. Along with my Huda Beauty New Nude Eyeshadow Palette, this is easily the most appealing eyeshadow palette to look at in my collection.
I'm also totally in love with the colour story. Is it revolutionary? No, we've definitely seen a lot of these pink- and gold-toned palettes in recent times. However, these are the shades that speak to me the most and I find the easiest to use to create eyeshadow looks, so this was a pretty easy sell for me lol.
When using the Pat McGrath Rose Decadence Eyeshadow Palette, there was very little fallout in the pan. Fallout isn't a major issue in my eyes anyway, but definitely worth pointing out to those who hate fallout.
The mattes in the eyeshadow palette are so creamy, pigmented and blend out like dream. I didn't need to put much eyeshadow on my brush to get fantastic colour payoff. Plus, I found the mattes easy to manipulate on my eyes, blending with ease without looking patchy.
For me, the shimmers are what make this eyeshadow palette special, though. They're very shimmery, lightweight and pigmented, without looking overly glittery. This makes the palette more wearable, as you can build up the shimmers to your desired intensity. I didn't use a wet brush when using the any of the shimmers and they looked fantastic on my eyes.
Makeup look using the Pat McGrath Rose Decadence Eyeshadow Palette
As always, I created a makeup look using the Pat McGrath Rose Decadence Eyeshadow Palette to truly cement how I felt about the palette. For this eyeshadow look, I decided to go for a spotlight eye, something I don't often do but felt inspired to do by this palette.
Here's how it turned out: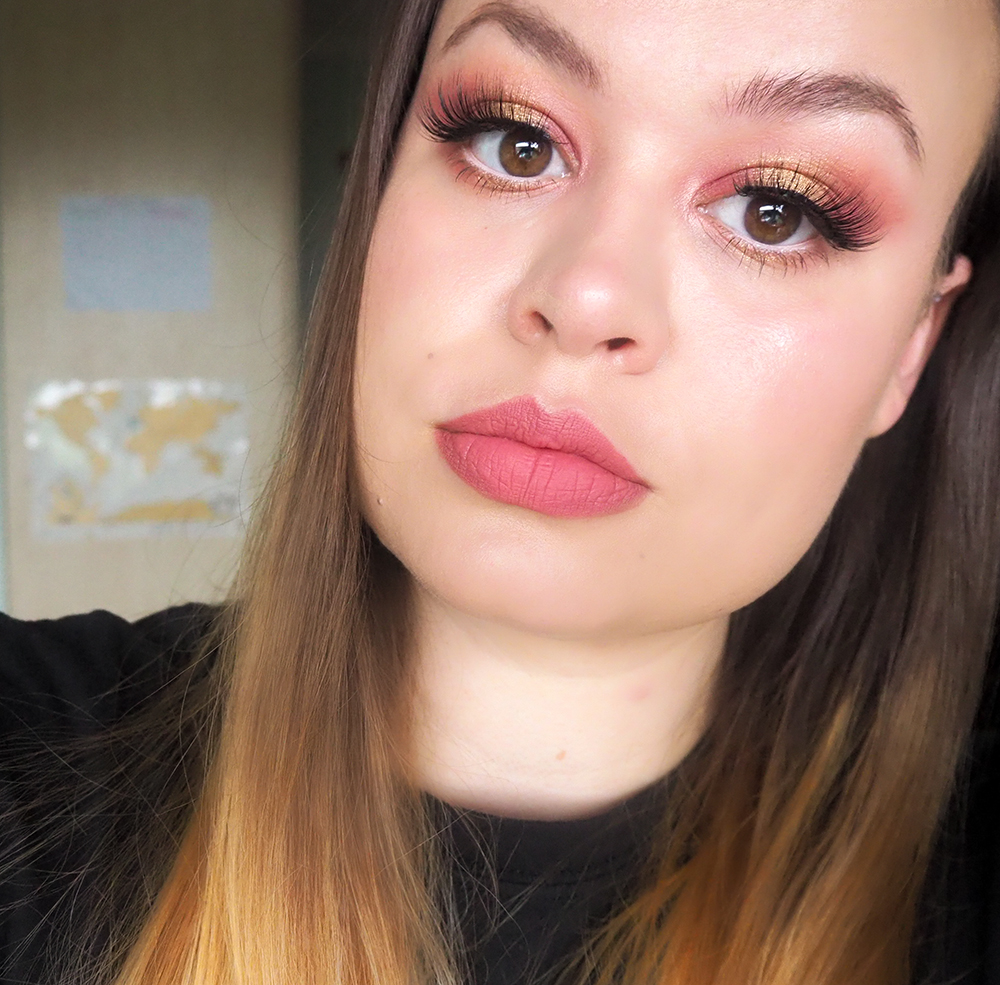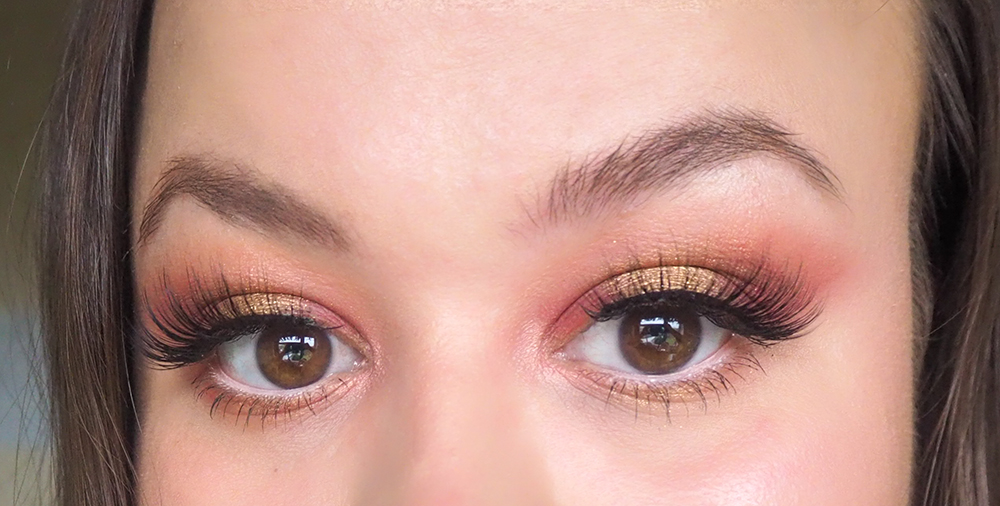 I used the shades Peach Dust and Hedonistic Rose to frame the spotlight, which I found gave a beautiful rosy depth of colour.
Then, I applied the shade Golden Honey in the centre of my eye to create the spotlight. This is now one of my favourite golden eyeshadows of all time. It's a true gold, without being too yellow, which I feel would be universally flattering on all skin tones.
To finish, I took the shade Pink Champagne and applied this in my inner corners and to highlight my brow bone.
I'm really pleased with how this eyeshadow look turned out. Each shade was lightweight, buttery and easy to play around with.
Final thoughts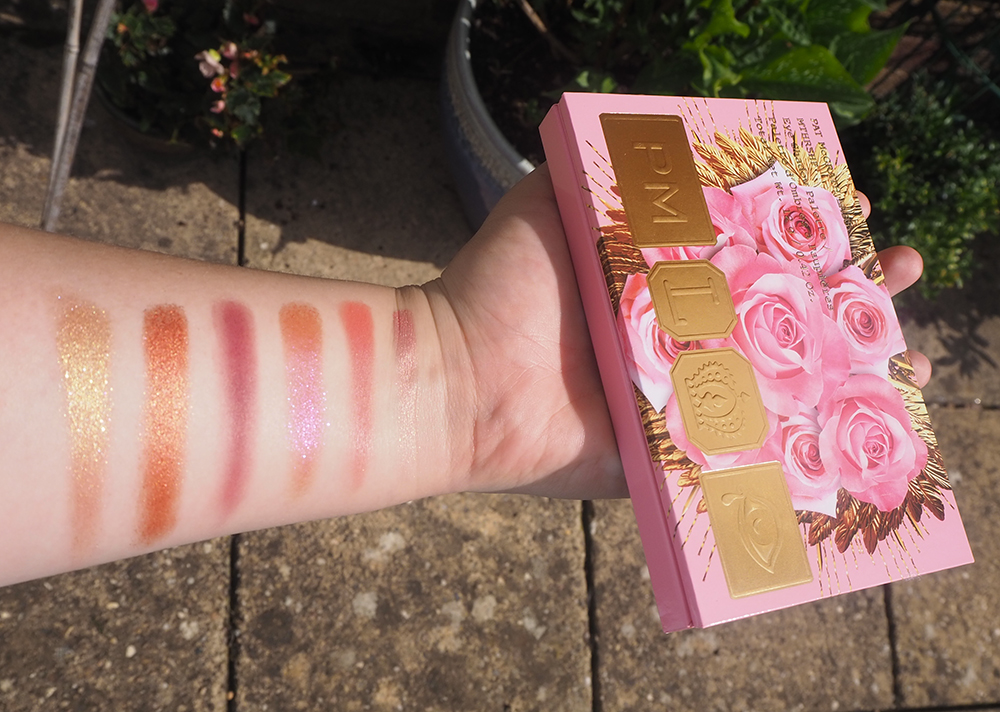 Although this is my first ever Pat McGrath eyeshadow palette, I somehow don't think it will be my last. The palette met all of my expectations and lived up to its bold claims. I adore the packaging, colour story and how easy it is to use the shades.
The only drawback is the price, but sometimes, you've just got to spend more money for better-quality items.
Rating: 5 stars
A very impressive eyeshadow palette and a great choice for anyone who loves pink and gold tones.