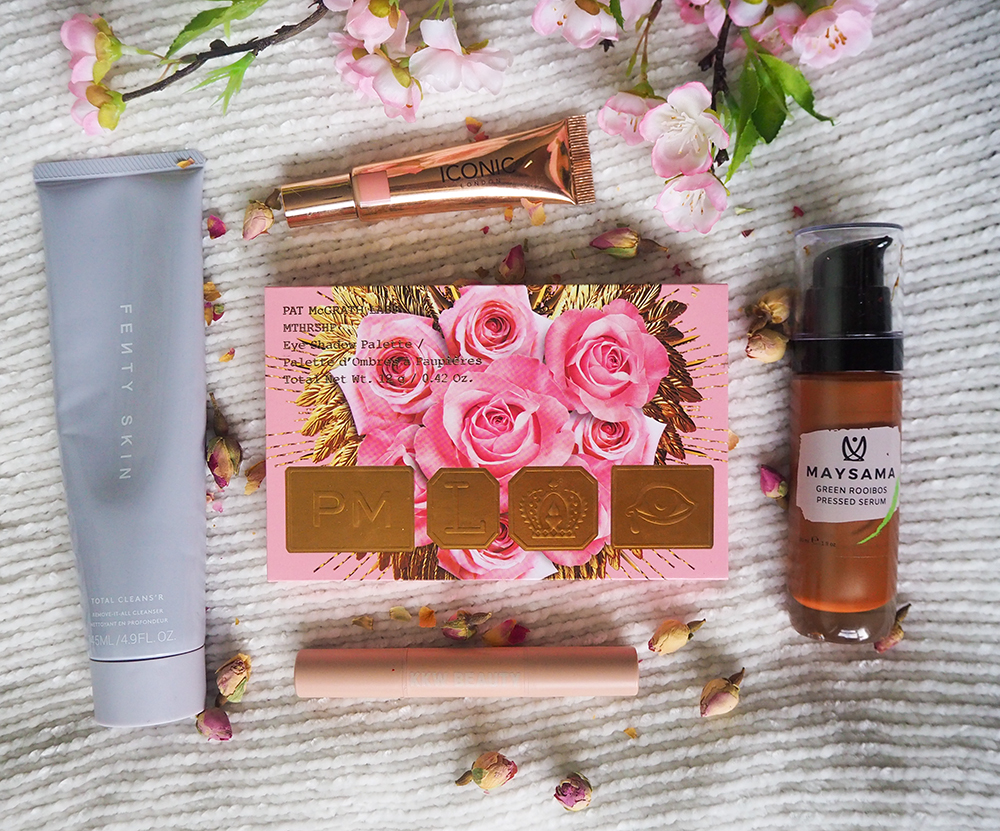 For my monthly beauty faves series recently, I've been really struggling to narrow it down to my 5 favourite skincare and makeup products. I've tried so many great beauty products recently that choosing my top 5 has been difficult.
For my October beauty faves, I've narrowed it down to 5 awesome products, with picks from Pat McGrath and Fenty Skin. Keep on reading to see which beauty products I've selected this month.
1. Pat McGrath Labs Rose Decadence Eyeshadow Palette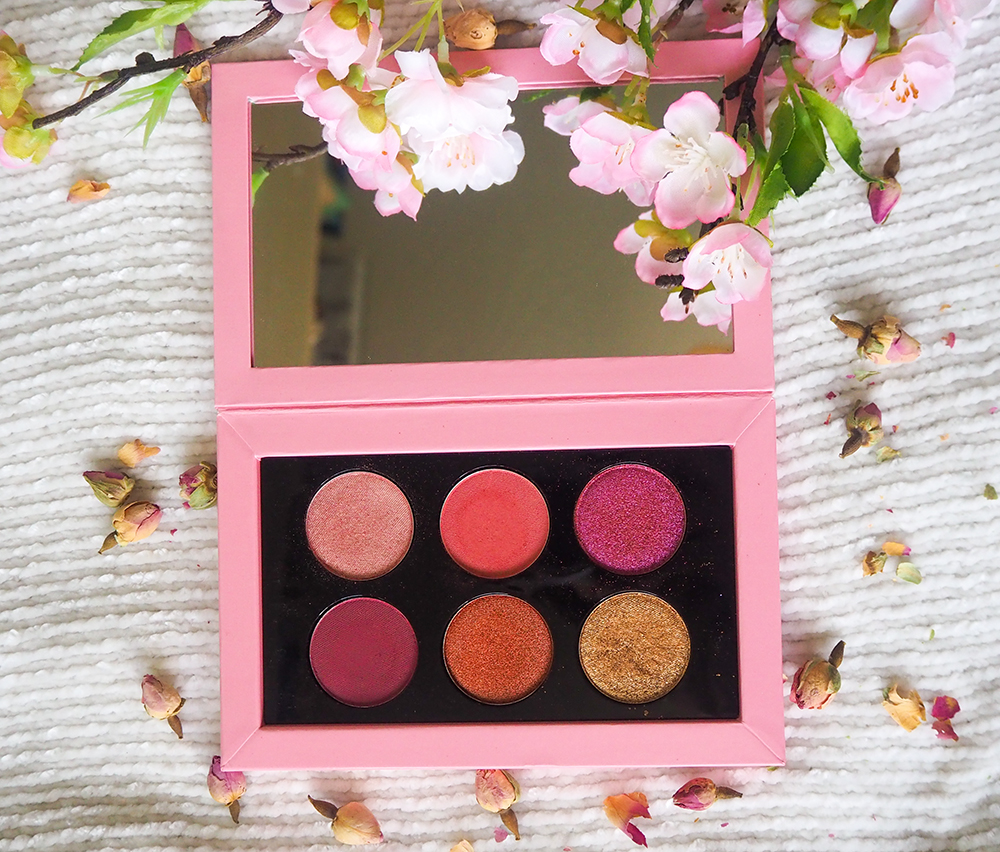 The Pat McGrath Labs Rose Decadence Eyeshadow Palette is high-quality, luxurious and features a beautiful colour story.
Have we seen these shades before? Absolutely. But that doesn't mean this eyeshadow palette isn't worth praising. The mattes and shimmers are pigmented, the eyeshadows are easy to blend and the shades last all day.
If you like golds, pinks and purples, then you'll adore this high-end eyeshadow palette. Although it's on the pricey side, it's definitely worth the money as the quality is fantastic. Each shade is buttery, bold and easy to work with, making it a good choice for beginners too.
Rating
I can't fault this eyeshadow palette, so I've got to give it 5 stars.
2. Maysama Green Rooibos Pressed Serum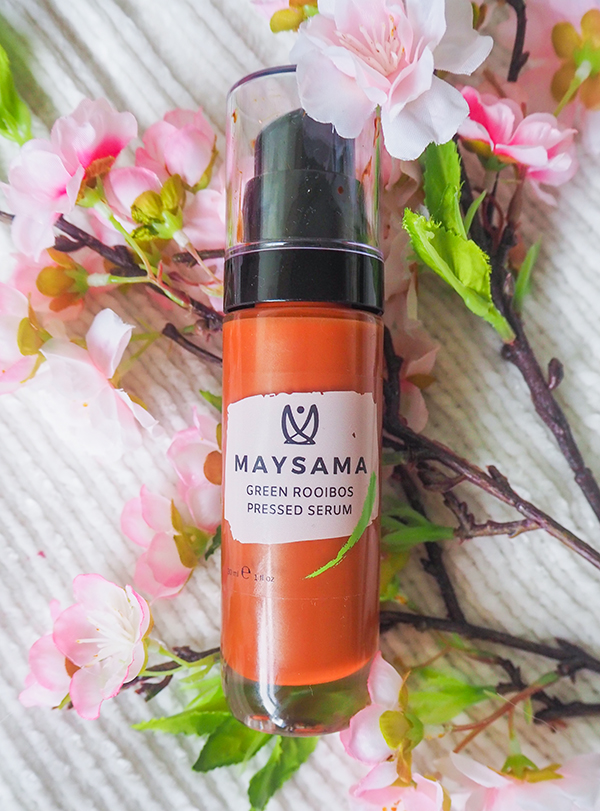 Maysama kindly gifted me the Green Rooibos Pressed Serum last month and I've fallen in love with it.
The serum is vegan and cruelty-free, as approved by the Vegan Society and the Leaping Bunny programme, which is fantastic. Maysama also places a strong emphasis on sustainability, with the packaging of the serum being predominantly glass and a recyclable/recycled plastic lid.
This serum is lovely, from the warm and herby scent, through to how it hydrates and soothes my skin. I use it as part of my night-time skincare routine to hydrate and even out my skin tone, which works a treat.
Where to buy
The Green Rooibos Pressed Serum costs £46 for 30ml and can be purchased from Maysama. Although it's not the cheapest serum out there, I still think this is a decent price.
Rating
It's not my favourite serum ever, but it's definitely worth checking out if you want some added hydration. I'm giving this Maysama serum 4.5 stars.
3. KKW Beauty Crème Contour Stick Light I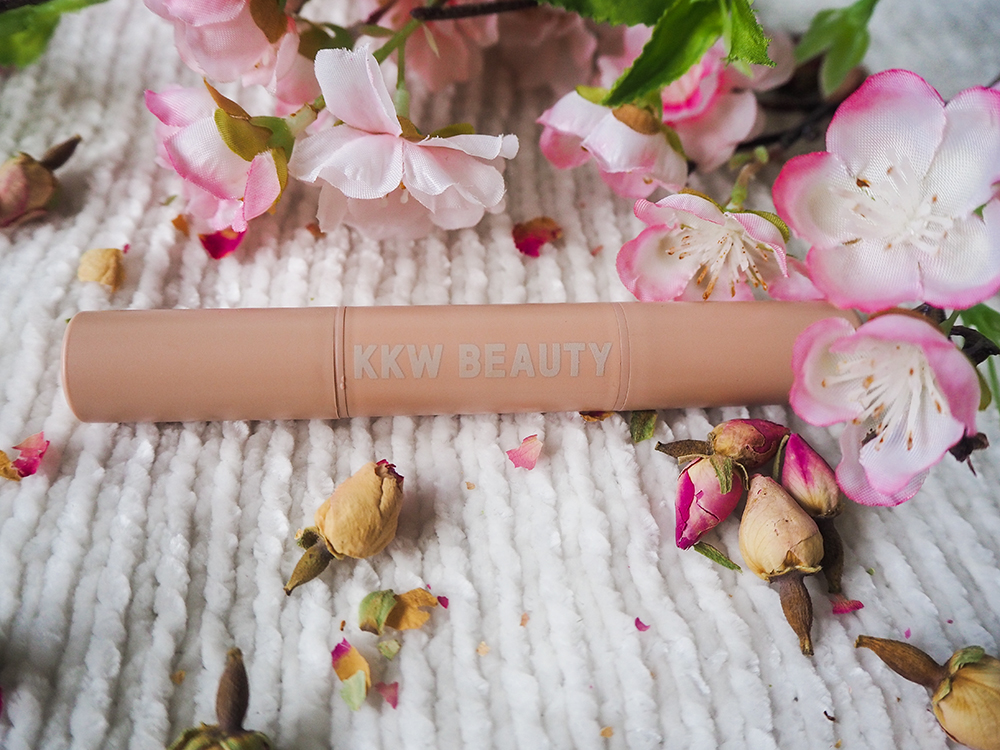 I'm honestly obsessed with this KKW Beauty Crème Contour Stick; it's definitely my new favourite contouring product.
This creamy contour blends into the skin so easily. I use my foundation brush to blend the contour in and it never looks harsh or overdone.
KKW Beauty's contour stick range is brilliant. There's something for everyone, meaning you'll find a shade that suits your skin tone. I have the shade Light I and it's a light neutral shade that never looks ashy, too orange or dull.
My favourite thing about this contour stick is how easy it is to build colour. When people overdo their contour, it can often look patchy or cakey, but this cream contour makes it so easy to build up to your desired intensity. If I want to add some more definition to my cheekbones, for example, it's so easy to layer this product.
Rating
5 stars. Easily.
4. Fenty Skin Total Cleans'r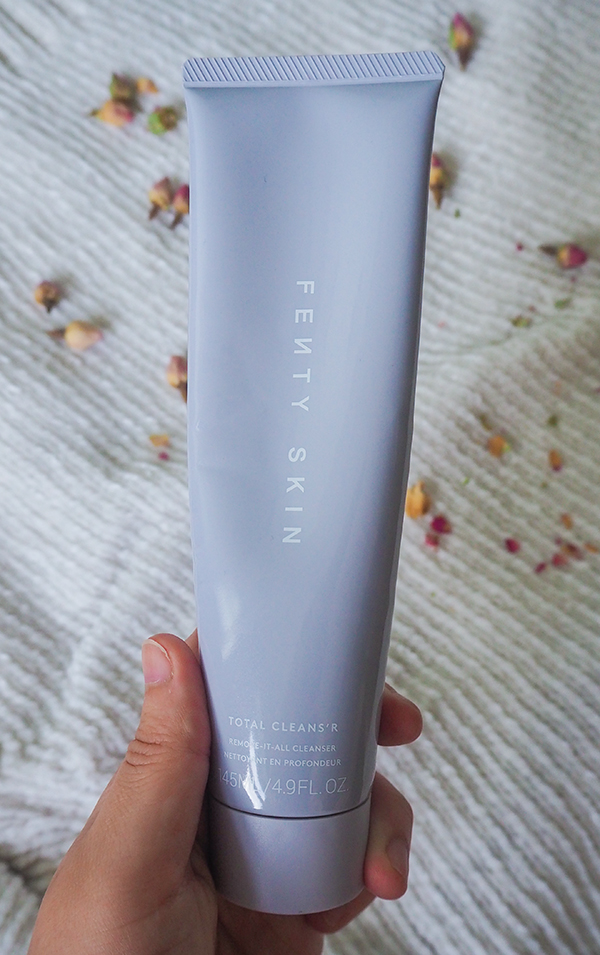 The Fenty Skin Total Cleans'r keeps growing on me and I like it more with every single use.
This cleanser smells delicious and works into a creamy lather when activated with water. After I've used the cleanser, my skin feels soft and smooth, without feeling stripped or tight.
I know some people hate fragrance in skincare, but this cleanser honestly smells amazing. It's sweet and smells like figs, which makes cleansing just that bit nicer.
You can read my full review of Fenty Skin here
Although the Fenty Skin Cleanser probably won't blow you away, it's definitely a nice cleanser. I think people with younger, oilier skin will particularly appreciate this product.
Where to buy
The Total Cleans'r costs $25 (£19 roughly) for 145ml and can be purchased from Fenty Skin. This is a pretty average price for a cleanser and the tube is pretty big at 145ml, so I'd say this is a reasonable price.
Rating
I'm going to give the Fenty Skin Cleanser 4 stars. I'm really enjoying using it, but it's not ground-breaking.
5. ICONIC London Sheer Blush Rose Riot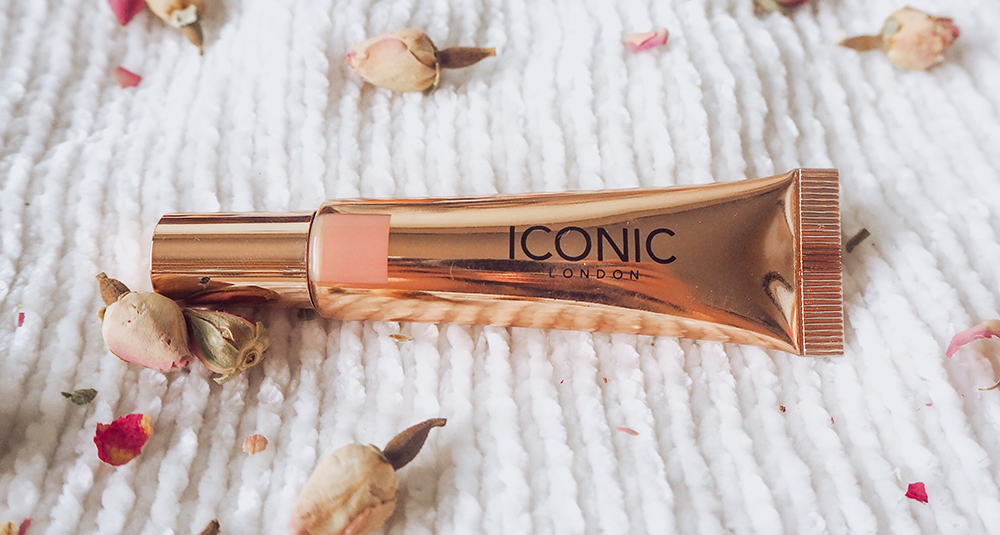 The ICONIC London Sheer Blush in Rose Riot is fast becoming one of my favourite blushers.
This blusher is softer and less pigmented than Glossier Cloud Paint and Fenty Beauty Cheeks Out Cream Blush, but gives a more glowy and natural wash of colour. I personally love this ICONIC London blusher because you can never overdo it and it always gives you a touch of radiance and colour.
This blusher also melts into the skin effortlessly. I apply it with a brush, but you could easily tap it into your cheeks with your fingertips. Either way, this product makes your skin look super healthy, which I love.
I own the shade Rose Riot, which is a pale pastel pink, and it's honestly stunning. It looks great with virtually any makeup look and gives my face a natural flush of colour. I'm truly in love with it.
Where to buy
The ICONIC London Sheer Blush retails for £18 for 12.5ml and can be purchased from ICONIC London.
This is a mid-range blusher as it's not overly expensive or cheap. I think this is a great price for a blush that's so gorgeous.
Rating
The formula and colour are beautiful, so I'm giving the ICONIC London Sheer Blush 5 stars.
Final thoughts
Although it was hard to pick just 5 products for this month's beauty faves, I've picked a selection of brilliant products. If I could only recommend one product from this list, it would have to be the KKW Beauty Crème Contour Stick. It's truly spectacular.