Last Updated on 23rd September 2023 by Sarah Sarsby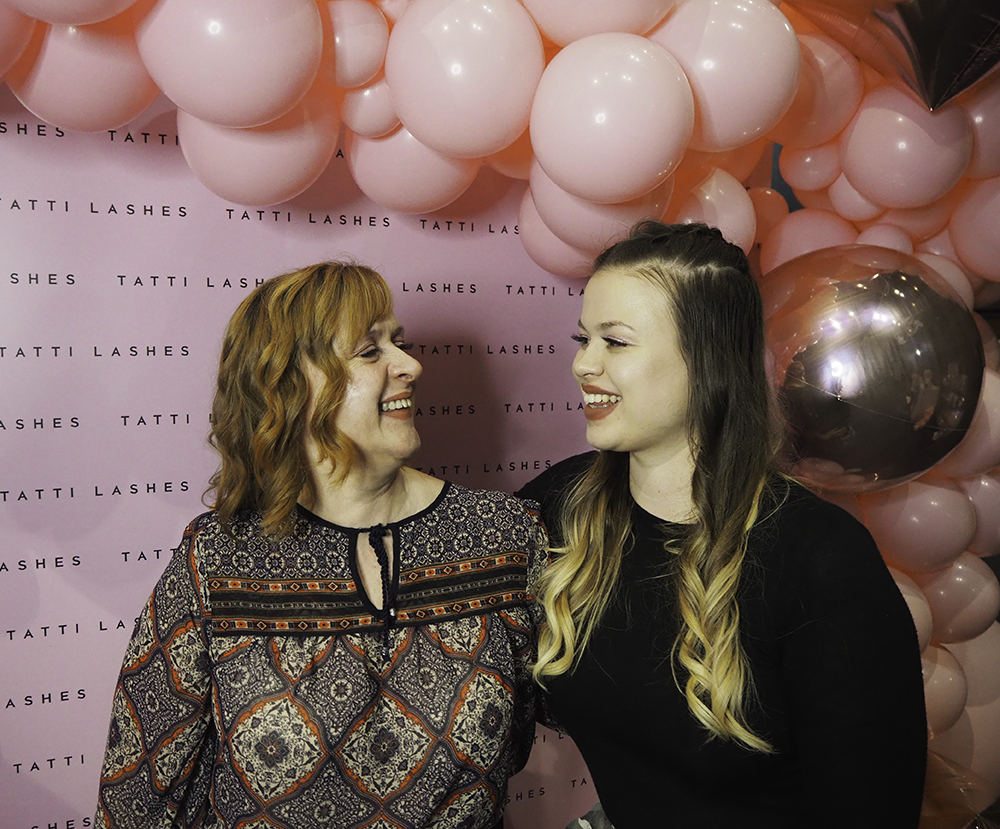 Last weekend, I attended the Glamour Beauty Festival in Manchester for the first time and thought I'd share my experiences of the event.
The whole reason A Woman's Confidence exists is because I'm a beauty junkie, so when I heard about the Festival, I knew it was a must. I hadn't been to an event like it before and I was curious to see how it would turn out.
I went to the Beauty Festival with my mum as she's a glamour queen herself and I knew she'd love it. Plus, I knew she'd get involved and want to try all the same bits as me.
If you'd like to hear more about the Glamour Beauty Festival and what I got up to there, then keep reading!
What is the Glamour Beauty Festival?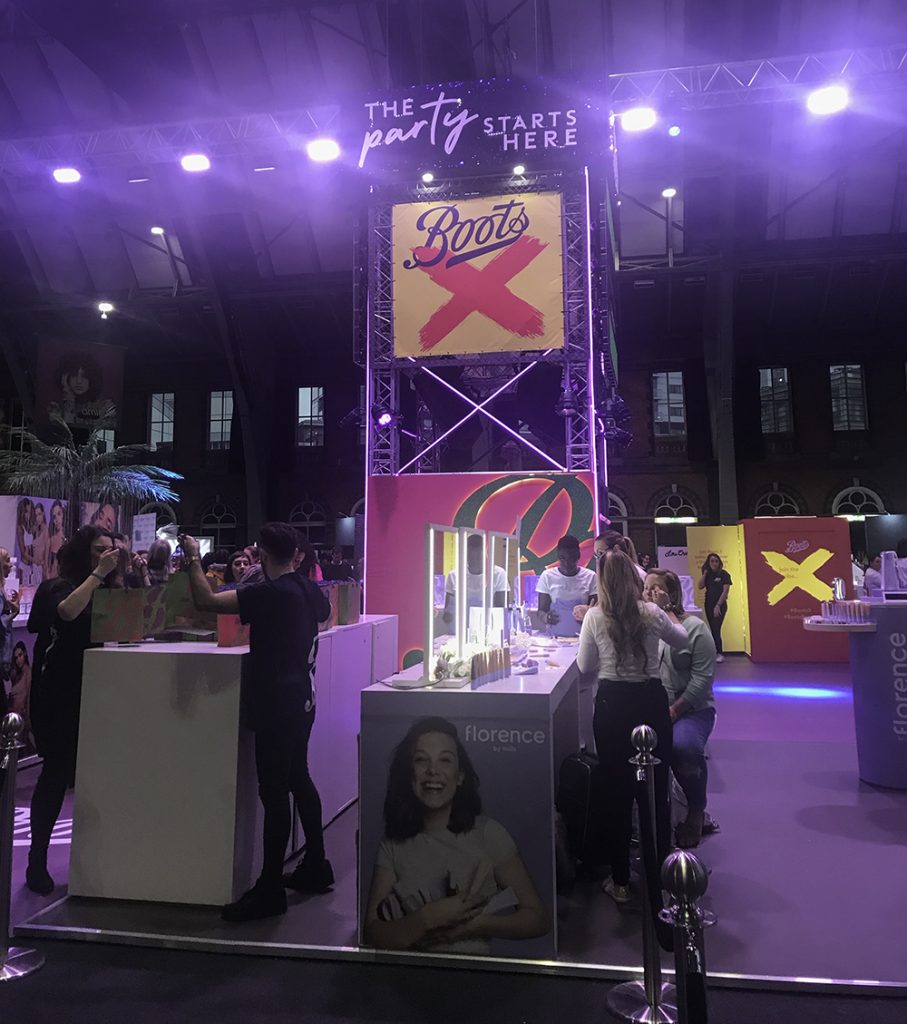 If you've not heard of the Glamour Beauty Festival before, it does what it says on the tin. It's a day out for beauty addicts. The event is organised by Glamour Magazine and this year's festival was in association with Boots, which meant there was a dedicated Boots zone at the event.
There were LOADS of things to do. You could have 15-minute facials, listen to beauty talks, have your makeup done, get your hair done, have fake eyelashes applied, learn about beauty treatments, buy products at discounted prices and so much more – all for free! Plus, there were plenty of free samples at the Festival, which was fab.
Some of the brands at the show were: Pixi, Urban Decay, Too Faced, Fenty Beauty, e.l.f. Cosmetics, Huda Beauty, Tatti Lashes, Remington, The Ordinary, Caudalie, Origins and Estée Lauder.
What I got up to at the event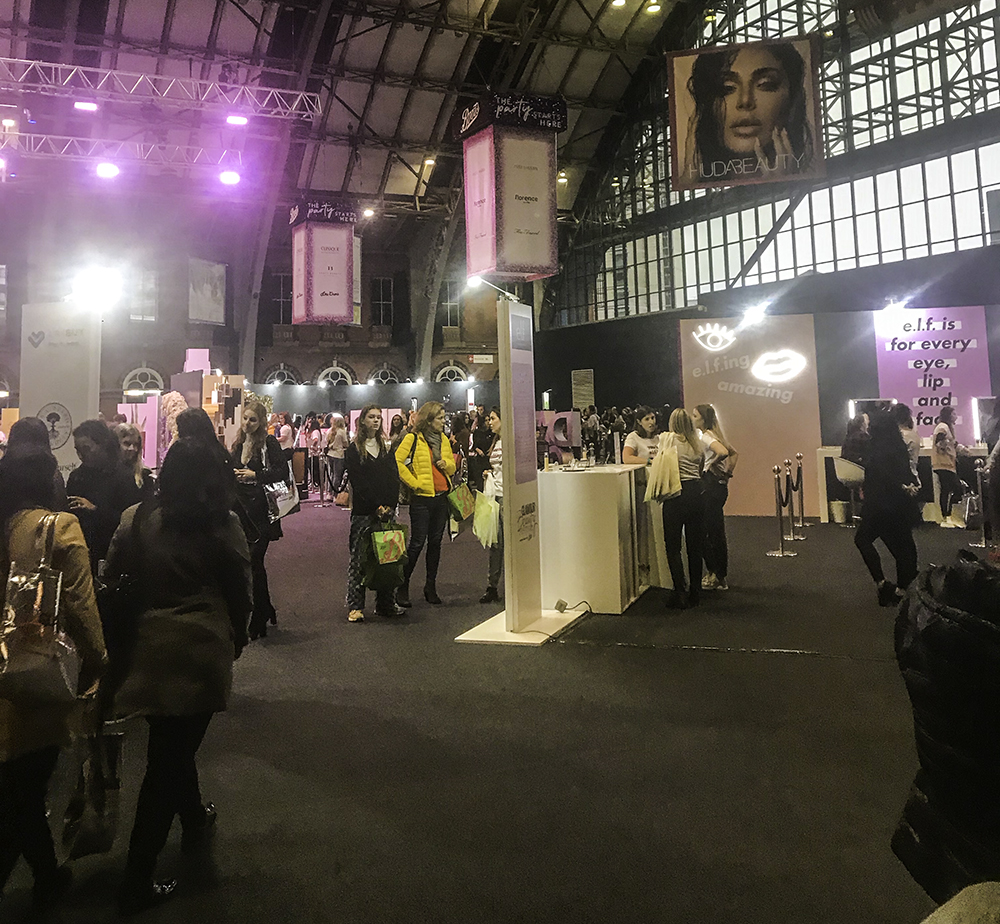 I opted to do the afternoon session, which meant I had 4 hours to go around and get different bits done. There were loads of stalls I didn't manage to get around and it was pretty busy, but I'm definitely pleased with what I got done. Plus, I met some really lovely people.
Here's how my day went:
Pixi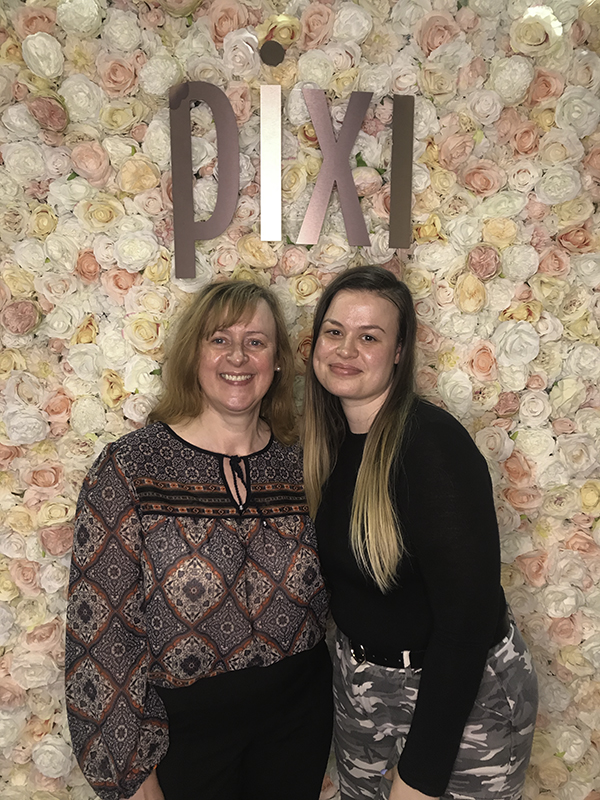 It made sense to have your skin done first. Before the event, Glamour advised that you go to the Beauty Festival in no or minimal makeup so that you could make the most of your time there.
When I saw that Pixi was at the event, I headed straight there. I love Pixi and have tried several of its products in the past, including the iconic Glow Tonic. You could choose from 3 different 15-minute facial treatments: the hydrating, the glow or the brightening.
I opted for the glow facial, which included a lot of products from the Pixi 'Glow' range. And my skin felt AMAZING afterwards. It looked so smooth and radiant, and it reminded me just how much I love the brand. I decided to buy the Pixi Glow Mist too for £13 instead of £16 on the day.
e.l.f. Cosmetics
This was the stand I queued the longest for – 1 hour – and was actually the one I was least impressed with.
e.l.f. offered a foundation, concealer and highlighter service on the day. The makeup artist on the stand matched a foundation and concealer wonderfully with my skin tone, and the highlighter was cute, but because there was no bronzer or blusher applied, my skin looked washed out.
I also wasn't in love with the look of the foundation. My skin didn't look bad just a bit lifeless.
However, I got free samples of the e.l.f. Poreless Putty Primer and the Hello! Hydration Face Cream, so that was a plus.
Remington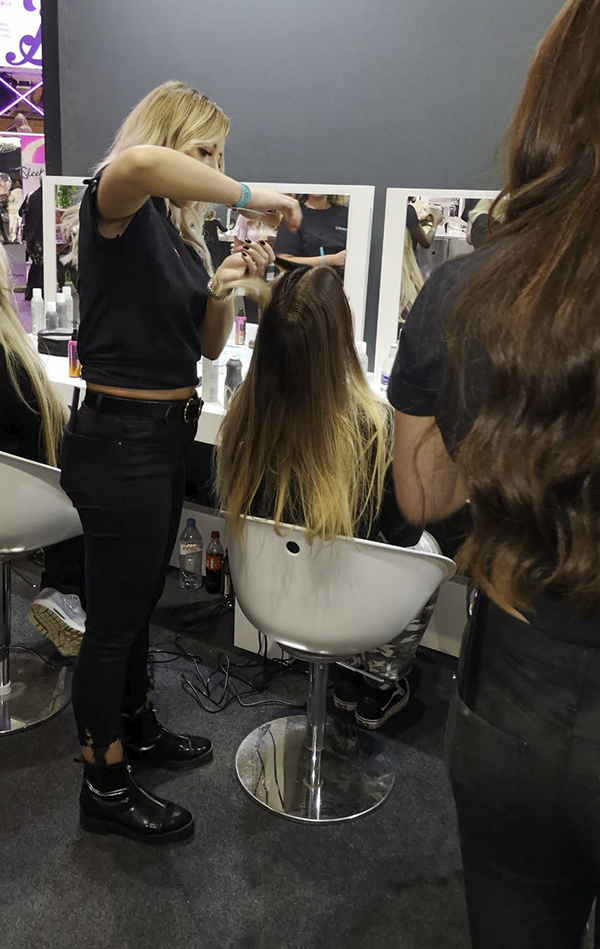 After visiting e.l.f., I went over to the Remington stand to get my hair done. I opted for the 'half up, half down' style, which meant I had nice loose waves with some cute little braids on the top of my head.
I'm pretty terrible at doing my own hair, so I jump at any chance to have it done by someone else. I was really happy with how my hair looked and it was a change from my normal, straight hair.
Tatti Lashes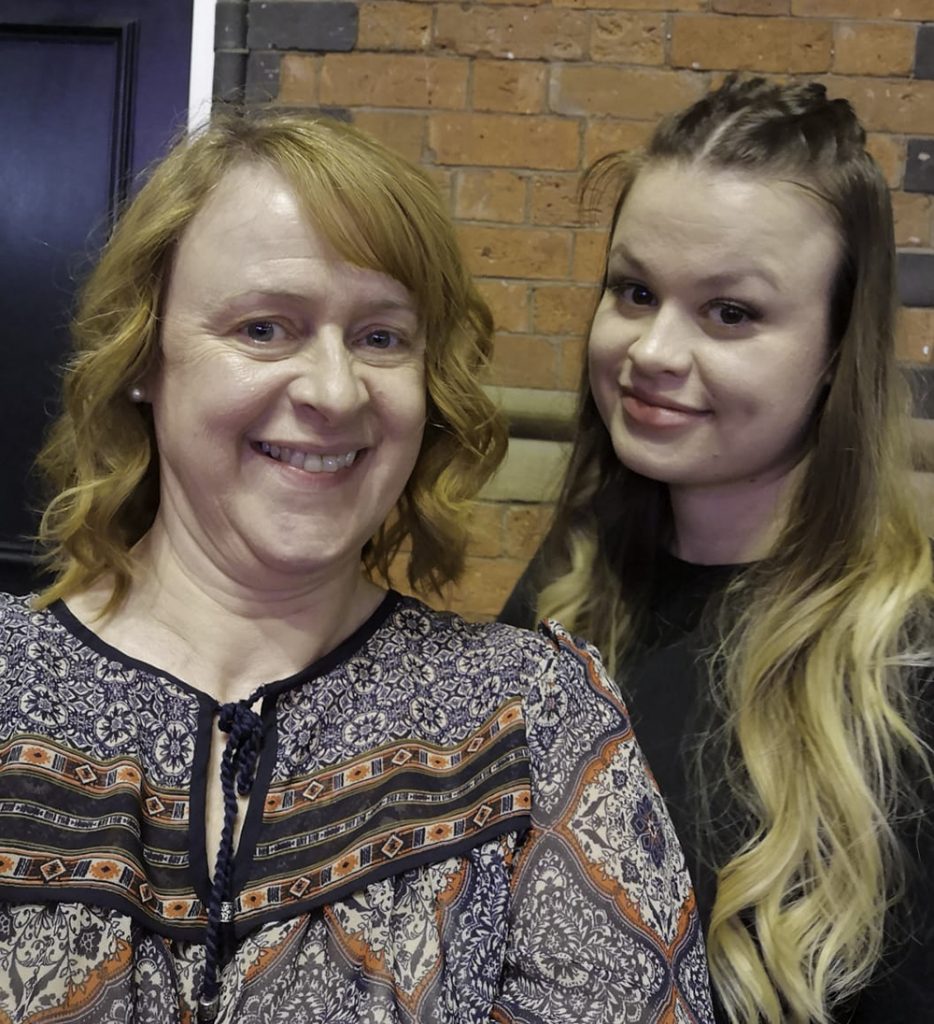 Next, I headed over to the Tatti Lashes stand. I'd been eyeing Tatti Lashes for ages and when I saw them at the Glamour Beauty Festival, I thought it'd be the perfect chance to try some out.
I bought the style TL21 and had somebody on the stand apply the false eyelashes to my eyes. She did a great job as I'm really jumpy when people touch my eyes; I actually felt sorry for her lol.
But I LOVE how the false lashes look and I'm so happy I've got them to keep. The lash length gets longer towards the outer corners, which gives your eyes this lovely, fluttery lift. These kinds of eyelashes give your eyes that beautiful almond shape.
I convinced Mum to buy the same pair of lashes and have them applied, and she's really pleased with them too.
Huda Beauty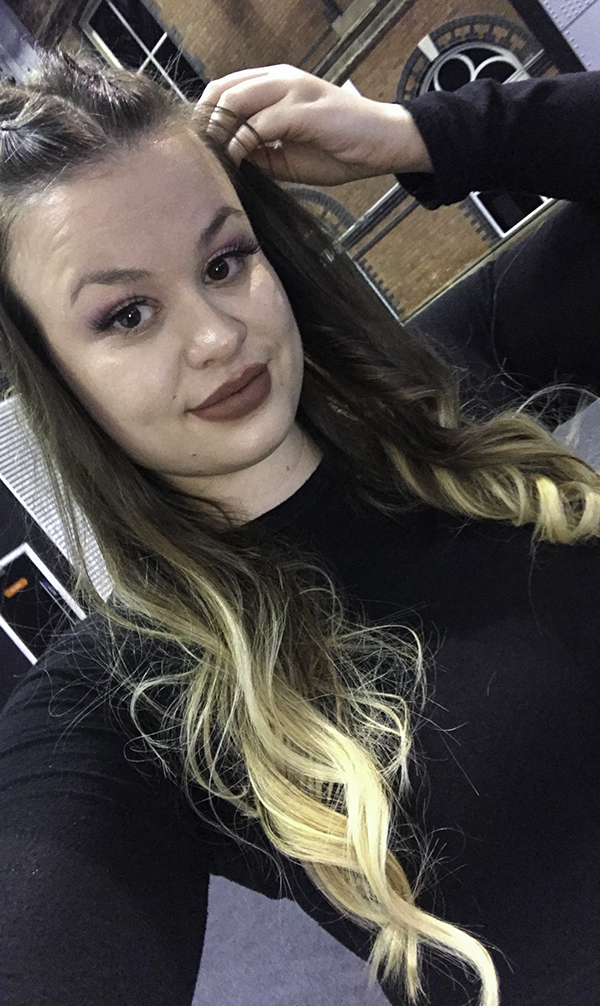 The final stall I visited was Huda Beauty, where I got my eyeshadow and lipstick done. At the stand, the makeup artists were all using the new Huda Beauty Nude Obsessions Eyeshadow Palettes.
As I have fair skin, the makeup artist used the Nude Obsessions Light Eyeshadow Palette on me. And she did a great job as I loved how the eyeshadow looked.
I enjoy the Light Eyeshadow Palette but I feel it's too similar to the Huda Beauty New Nude Eyeshadow Palette, which I already own, so I wouldn't buy it. However, my mum purchased it, so I can try it out and see how it compares to the New Nude Palette.
After, the makeup artist applied the Huda Beauty Liquid Lipstick in Bombshell, which I liked. All in all, I was pleased with my Huda Beauty look.
The goodie bag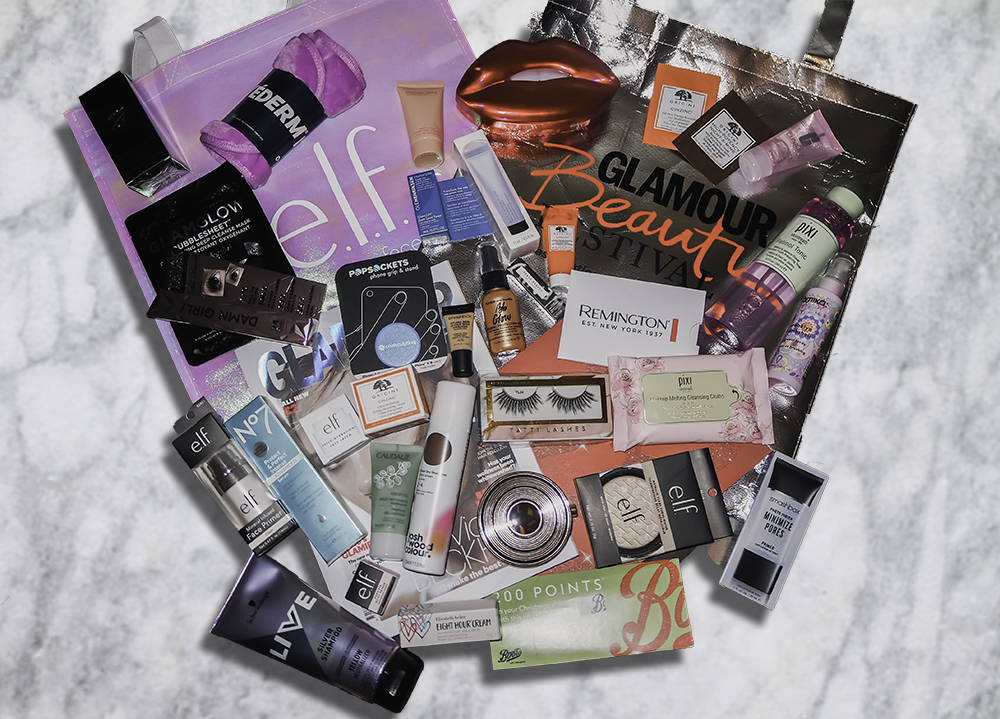 Okay, so by far the best bit about the entire Glamour Beauty Festival is the goodie bag. So good that I felt it deserved its own section.
I paid £40 for my ticket to the event as I managed to get a £10 discount code online. However, the goodie bag, which every attendee of the Glamour Beauty Festival gets for free, is worth over £300.
Honestly, I'm still shook about the goodie bag. It's amazing. I was expecting a lot of shit products or sample-size versions but pretty much everything is a full-size version. It would've been worth the £40 and 2-hour drive to Manchester for the goodie bag alone.
Some of my fave things within the goodie bag are the: Pixi Retinol Tonic, Estée Lauder Bronze Goddess Illuminating Powder Gelée, Huda Beauty Matte and Cream Lip Set, Too Faced Damn Girl Mascara and the Origins Ginzing Oil-Free Energy-Boosting Gel Moisturizer.
I N C R E D I B L E. I can't wait to try all my new makeup, skincare and hair products out!
My final thoughts on the day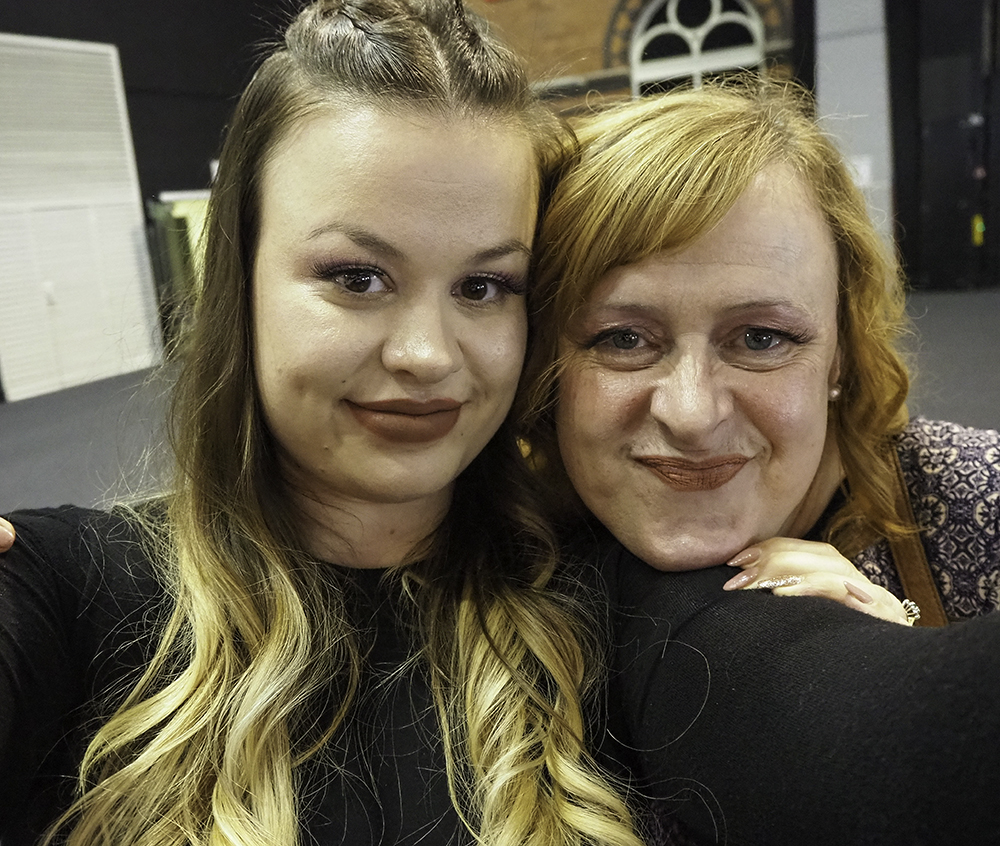 I had so much fun at the Glamour Beauty Festival 2019 in Manchester and will 10000% go back another year. I hope next time the event comes a bit closer to me – Birmingham or Nottingham would be great!
The negatives:
The queues for most of the stalls were fairly long
I didn't see any eyebrow stalls, which was a shame and I felt weird not having my brows done
I wish that there was a full base option at e.l.f. so I didn't look as washed out
The positives
Literally everything else. It was a fab day out and I loved going around each stall and being pampered. Plus, the goodie bag is just immense. I couldn't recommend the day enough!
---
Have you been to the Glamour Beauty Festival before? If not, would you like to go? As soon as I hear an announcement for the next one, I'm booking ASAP!