Last Updated on 1st February 2020 by Sarah Sarsby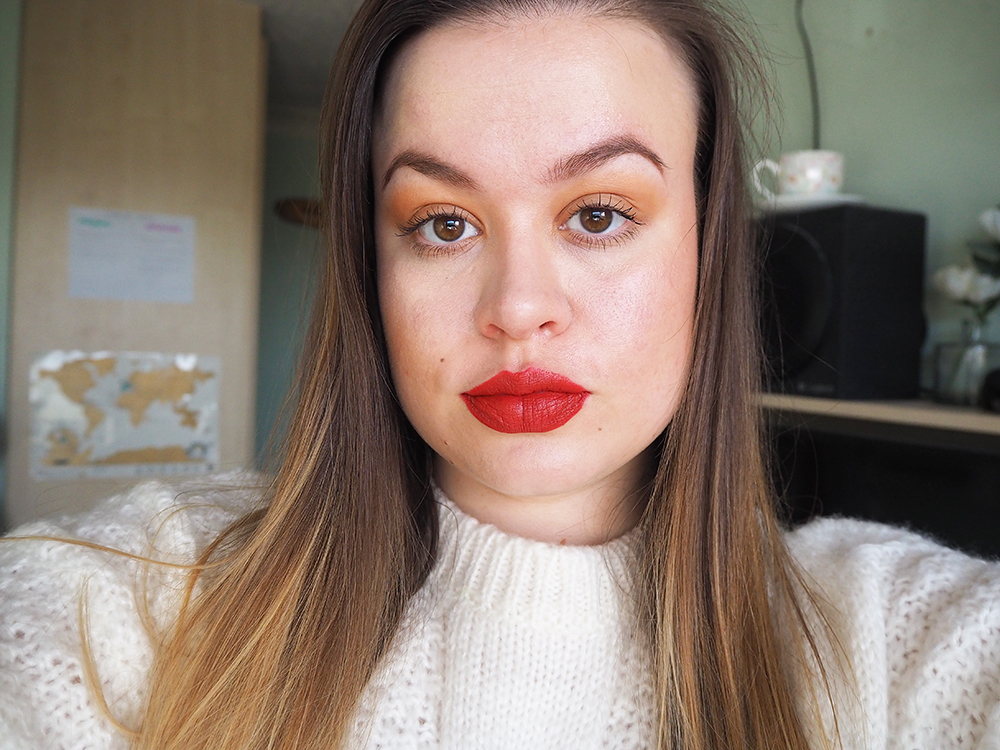 I love the classic Parisian makeup look: minimal eye makeup with a chic red lip. It goes without saying that not all Parisians wear this sort of makeup but I see that classy red lip as a timeless French classic.
I'd seen several French makeup look tutorials on YouTube and loved their effortlessness, so decided to give it a go myself. This Parisian makeup isn't a look I'd normally do but I feel like it's good to try something new and step out of your comfort zone.
As I don't wear makeup every day, I enjoy playing around with makeup on weekends or when I have some time off. I wear makeup because I enjoy it and not to 'look good', which can be a slippery slope. This more minimal look is another way for me to get creative with makeup and embrace a new look.
So, I hope you enjoy this Parisian makeup look!
The tutorial
For this look, I followed Christen Dominique's makeup tutorial:
I'm not ashamed to say that I've watched this makeup tutorial several times and adore Christen's French makeup look. I think she looks healthy, radiant and fresh, which inspired me to recreate her tutorial.
This Parisian makeup look is all about natural beauty and enhancing what you already have. This means BB creams, tinted moisturisers, very subtle highlighter, no fake lashes, no winged liner, no contouring…
Not going to lie, not using one of my full-coverage foundations felt pretty strange and I was apprehensive about it. As much as I like my skin, I don't feel it's good enough to use no foundation if I'm doing a makeup look.
But, here's how I got on…
Creating the look
The base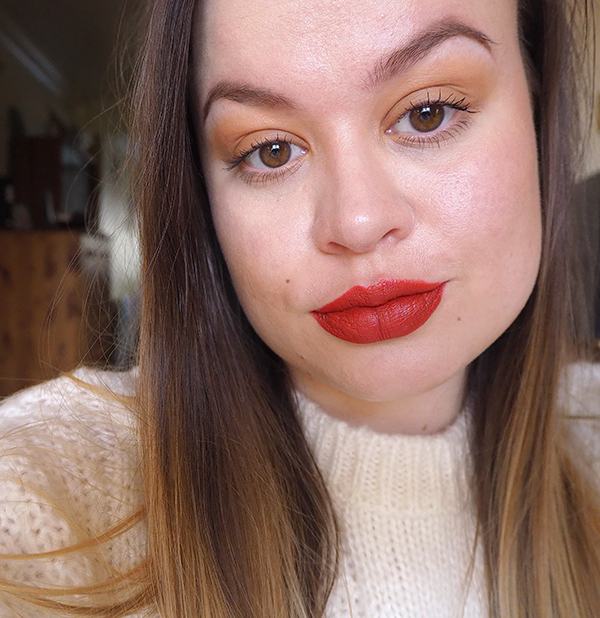 After doing my usual skincare routine, I applied the Bali Body BB Cream all over my face. I love this BB cream as it gives your skin a beautiful radiance and you look glowy from within.
Although Christen didn't use a concealer in her makeup tutorial, I used the Colourpop No Filter Matte Concealer in Light 10 to cover any blemishes I had and on my undereye area. I just wanted to feel a bit more put together, you know?
Next, I swept the Physician's Formula Butter Bronzer in Light under my cheekbones and up towards my hairline. Then, I dabbed my finger in the Wet n Wild MegaGlow Highlighting Powder in Precious Petals and lightly pressed this on top of my cheekbone. This gave a more subtle, dewy highlight as opposed to a dramatic shimmer.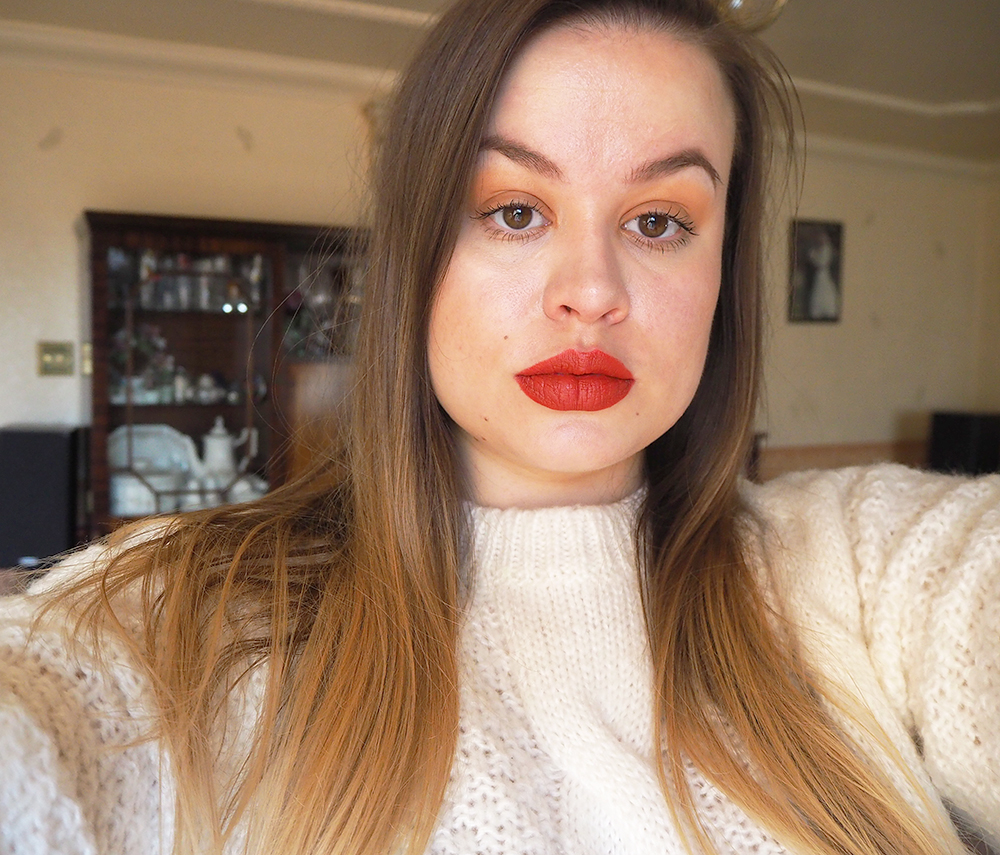 That's it for the skin. It was the first time I've ever worn no foundation when creating a makeup look, so seeing my imperfections was a bit daunting.
Eyes and lips
After doing a very simple base, which took me under 5 minutes, I moved onto my eyes and lips.
I started off with my eyebrows and used the Anastasia Beverly Hills Dipbrow Gel in Chocolate lightly on my brows. This French makeup look is about filling in your natural brows and not carving out new brows. Ever since my sister did my eyebrows in my fire and ice makeup look, I've tried making my brows look more natural when using brow products. However, for this Parisian makeup, I toned it down even more.
I didn't use an eye primer and went straight into using the Morphe 25D Oh Boy Artistry Palette. I swept the two lightest beige eyeshadow colours from the palette all over my lids and left it that.
If anything, I feel my eyeshadow was a touch too warm for this Parisian makeup look as French people often don't wear eyeshadow. However, I still liked the look.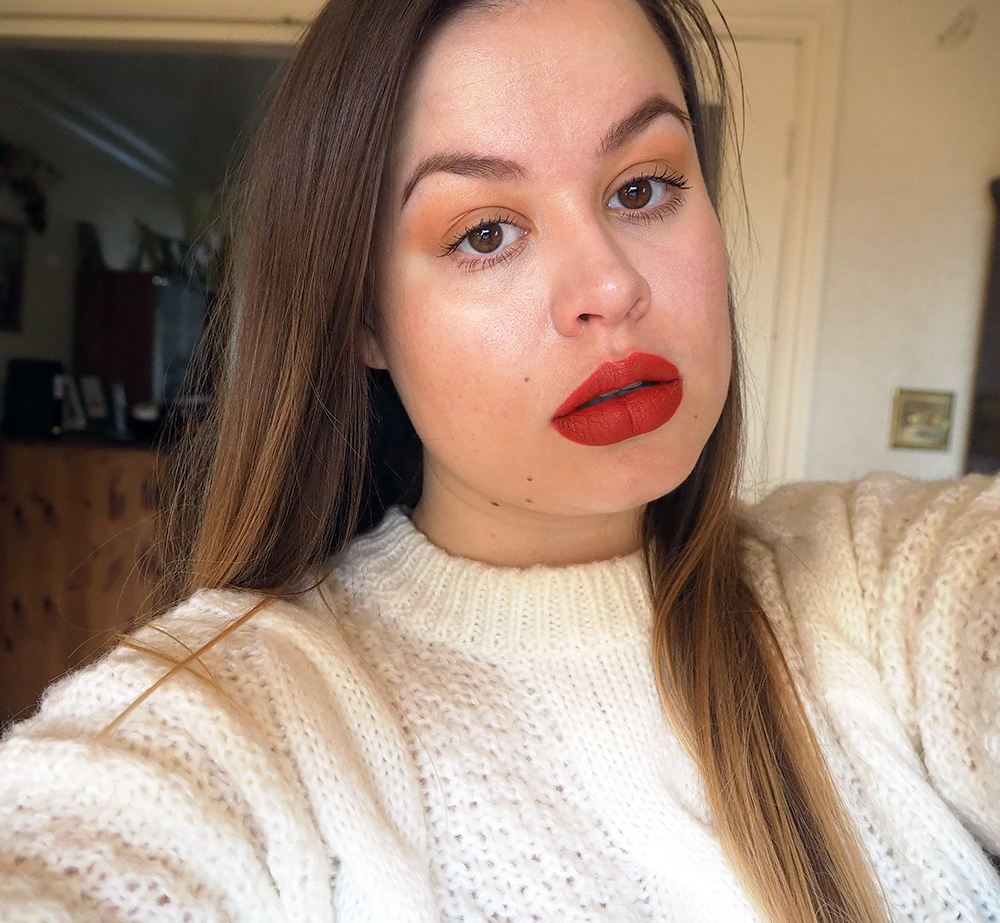 To complete my eye makeup, I simply applied the L'Oreal Paris Telescopic Mascara in Carbon Black all over my lashes. I ensured I curled my eyelashes before applying the mascara as I'm not blessed in the eyelash department, so I need all the length I can get!
For my staple red lip, I used the M.A.C. Cosmetics Matte Lipstick in Chili. This has to be one of my fave red lipsticks ever as it's incredibly wearable due to its brown undertones. For a daytime red lipstick, I'd definitely recommend this one!
To finish my Parisian makeup look, I spritzed the Pixi Glow Mist all over my face to add more radiance and dewiness.
My thoughts
This is definitely not one of my fave makeup looks and I felt a bit weird about the whole bare skin thing. I'm not ashamed of my skin but when I wear makeup, I always go for more coverage, so I felt a bit incomplete.
Also, when I look through the pics of my French makeup look, I just keep thinking why are my eyelashes so pathetic? There's a reason I often apply more mascara, do winged liner or wear false lashes and that's because my eyelashes aren't very long.
Having said that, I actually quite liked this look. I think that's mainly due to the red lip as I love wearing red lipstick but the whole natural skin look grew on me as the day went on.
Overall, I'd say this look was a success. Just about.
Shop this makeup look:
---
What do you think to this Parisian makeup look? Is it something you'd try on yourself or do you prefer a makeup look with more coverage and more going on?