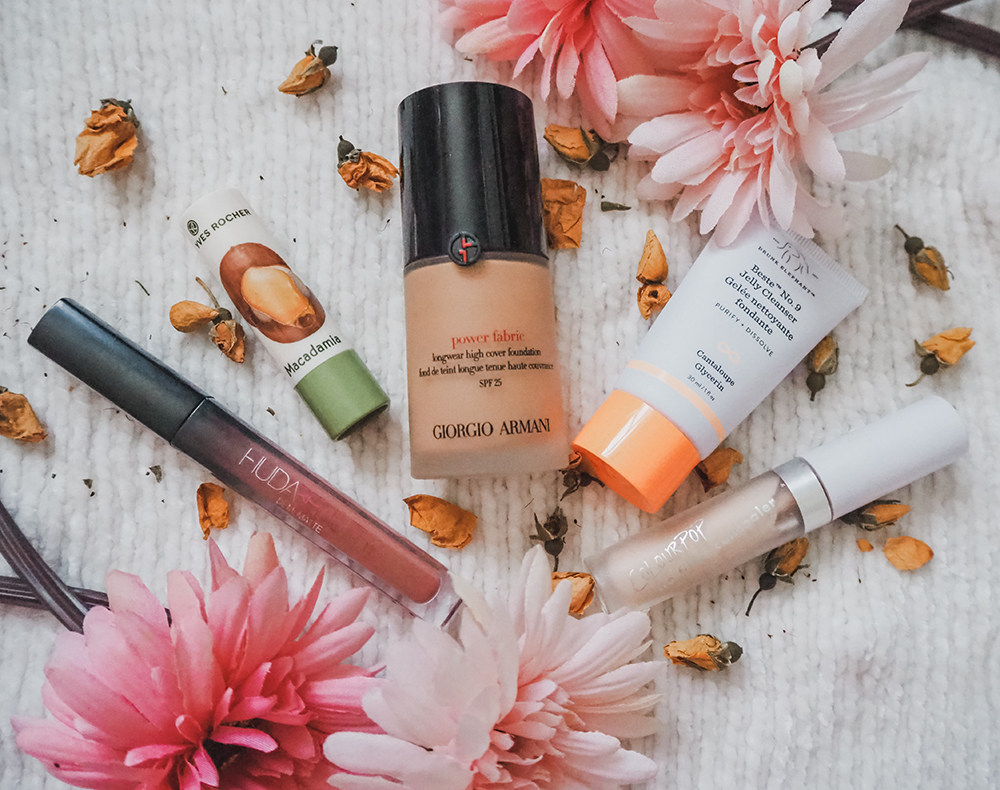 It's time for another instalment of my monthly faves series where I share my top 5 beauty products for the month, with this post rounding up my October loves.
In my September faves post, I mentioned that I'd made a vow to myself to stop buying so many makeup and skincare products. And I've got to admit, I'm proud of myself as I really have managed to strip my spending habits back. With all the AMAZING beauty advent calendars that have been dropping, it's a wonder I've not caved in!
So, for my October faves, these are products that I've owned for a while but I've kept reaching for this month. Here's what I chose…
1. Huda Beauty Demi Matte Lipstick in Feminist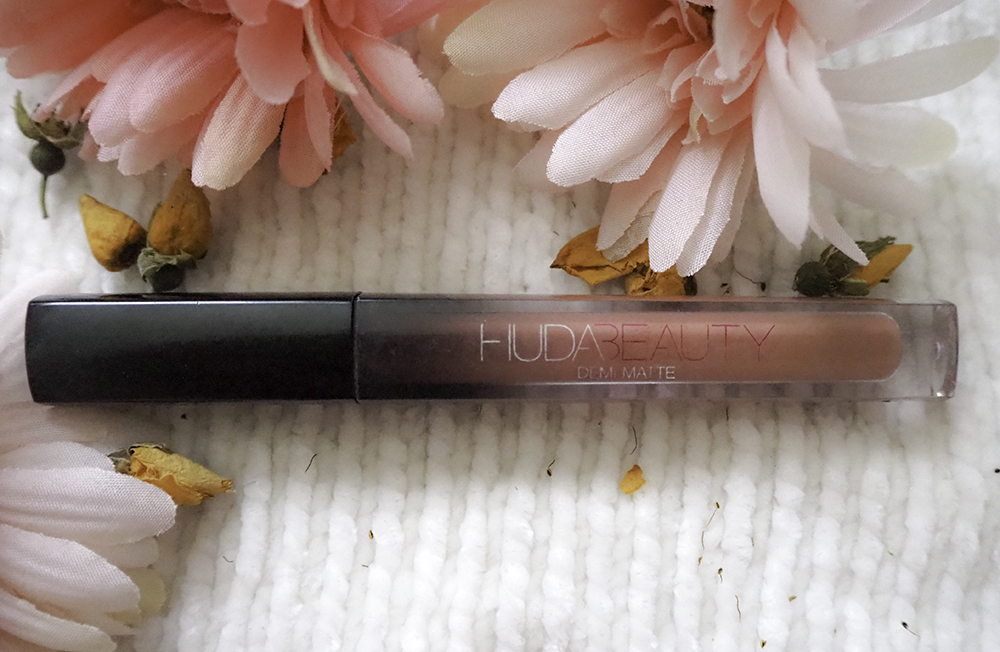 The Huda Beauty Demi Matte Lipstick in Feminist is one of my fave lipsticks in my entire lipstick collection. It's a flattering nude-y pink colour that works with so many different makeup looks. From your office 9-5 job to a night out with the girls, this lipstick's got your back.
This month, I've had to attend a few different events for work and have found myself reaching for this lipstick every time. It has a beautiful velvety satin finish which lasts all day and doesn't end up looking smudgy or dry, which is perfect for those long days – especially if you don't have time to top up!
I also love its lacquer-like sheen and it makes a change to my matte lipsticks. This formula is a must-try and there's a good shade range to choose from.
Rating
Love the shade, love the formula and love the look. It's an easy 5 stars from me.
2. Drunk Elephant Beste No. 9 Jelly Cleanser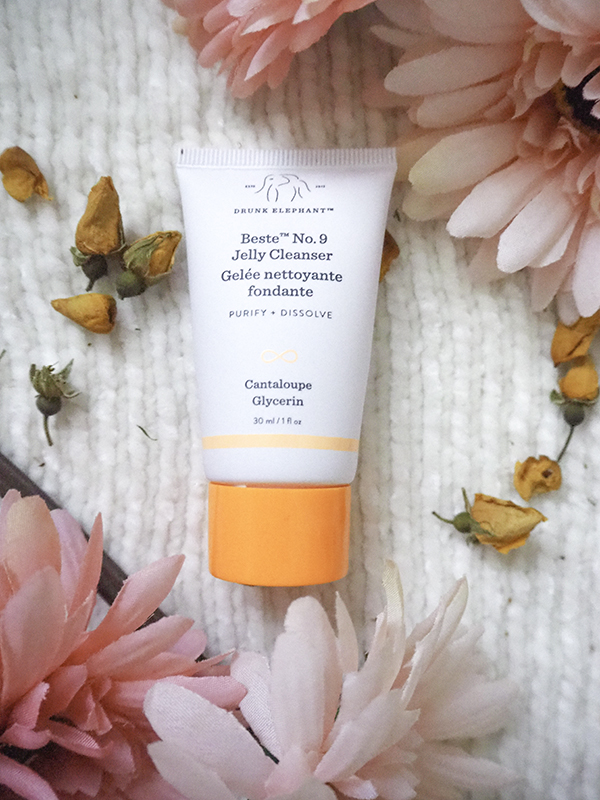 I've actually just finished the last of my Drunk Elephant Beste No. 9 Jelly Cleanser but I had a great experience using it.
You can read my full review of the cleanser here but in essence, this cleanser lathers up well, is gentle on the skin and removes any trace of makeup, dirt or grease with ease.
It was my first time trying a Drunk Elephant product properly but I was pleased with the results. It's not my fave cleanser in the world but definitely worth the price tag and it meets all of its claims.
Where to buy
The best place to get this cleanser from is Cult Beauty or Space NK for £27.
Rating
I'd give this Jelly Cleanser 4.5 stars. There's nothing wrong with it, I've just tried others I prefer.
3. Colourpop No Filter Matte Concealer in Light 10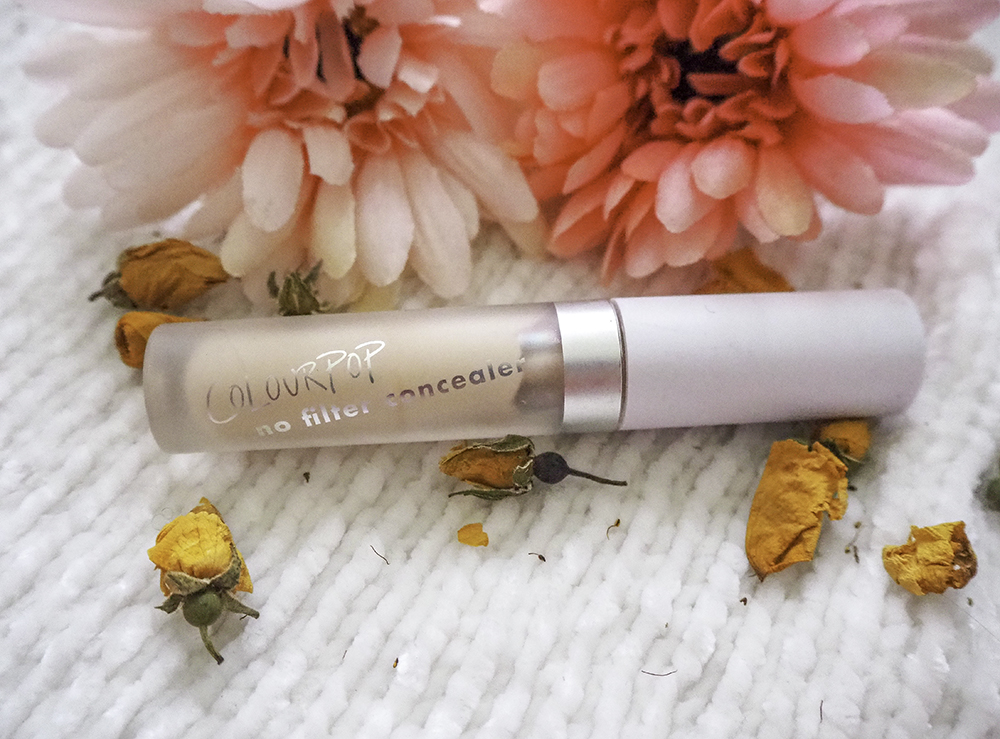 This matte Colourpop concealer has appeared in several of my makeup looks on the blog, such as my summer makeup look and fire and ice makeup look. And with good reason. Although this concealer costs just £5, it seriously delivers. It gives great coverage, has very minimal creasing and lasts allll day.
Bar the OG Tarte Shape Tape Concealer, this is my next fave concealer. I always knew Colourpop had some amazing products but I didn't expect its concealer to be one of them.
For people on a budget or just looking for a new concealer in general, I'd highly recommend this full-coverage gem.
Where to buy
You can purchase the No Filter Matte Concealer from Colourpop's website for £5.
Rating
This concealer deserves 5 stars because of its exceptional price and high-quality results.
4. Giorgio Armani Power Fabric foundation in 4.5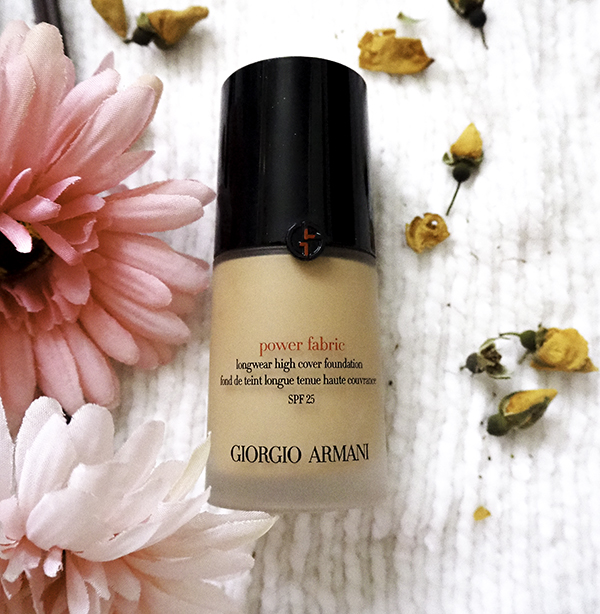 I reviewed the Giorgio Armani Power Fabric foundation at the start of 2019 but decided it needed to make it to my monthly faves series because I still adore this product.
I love how this foundation glides over my skin to not only give full coverage but also make it look poreless. It also keeps my oily skin at bay and doesn't look dry or patchy, a problem I've encountered with other matte foundations in the past.
This is definitely a staple product in my makeup collection and I'd happily repurchase it too. The only put-off is the price tag as it costs £42. As there are plenty of great foundations out there, it can leave you wondering whether it's really worth it…
But in my opinion, it definitely is.
It's easy to apply, doesn't look cakey and lasts all day, amongst all the other positives I mentioned. I can't really fault it besides the price point.
Rating
I'm only giving the foundation 4.5 stars because I appreciate this is particularly pricey and there are plenty of fab drugstore foundations out there for a quarter of the price. However, it's a joy to use and I personally think it's worth the money.
5. Yves Rocher Nourishing Lip Balm in Macadamia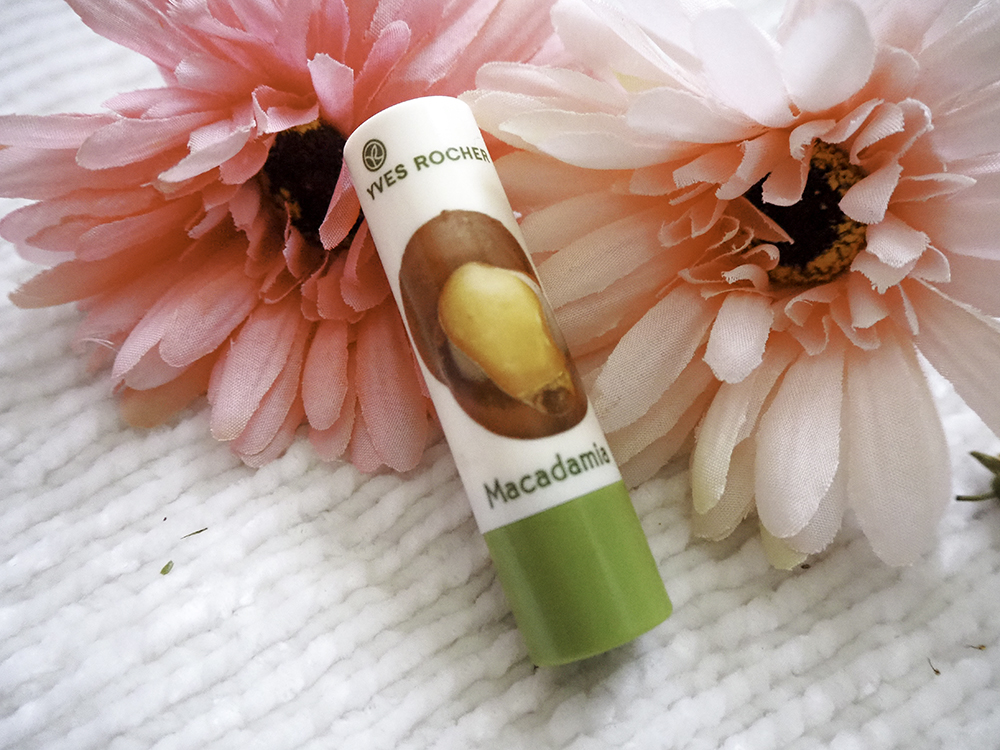 I bought this bad boy back in France and I'm obsessed with it. The Yves Rocher Lip Balm is divine in both texture and scent and has been ideal with this cold weather we've been getting recently.
I'm a sucker for lip balms. Who isn't? We all need our lips to stay moisturised and nourished. So when you come across 'the one', you feel completely made up.
When I've tried lip balms in the past, I've found that they can often just sit on top of your lips and not really nourish them. However, the Yves Rocher one helps keep my lips soft and moisturised and if they are getting a bit dry, this lip balm fixes them right up.
Also, this lip balm only costs £3?! It's my fave daytime lip balm ever and it's so cheap. What a steal.
It seems like French brands are the ones to go to for lip products as for an overnight lip product, the Nuxe Rêve de Miel Lip Balm is unbeatable.
Rating
5 stars. Without question.
Conclusion
That's my October faves wrapped up. I love sharing my top beauty picks every month and I enjoy reflecting on what products have been grabbing my attention the most.
If I could only recommend one product from this list, it would have to be the Huda Beauty Demi Matte Lipstick. Although, if the Yves Rocher Lip Balm were more accessible in the UK, I'd have to pick that!
I hope you enjoyed this blog post. Don't forget to subscribe to my newsletter to keep up to date with my latest posts!
---
Have you tried any of the products on this list? If so, how did you get on with them? I'd love to hear your thoughts, as always