Last Updated on 15th November 2023 by Sarah Sarsby
Over the last year or so, I've seen a real change in my skin as it's nowhere near as oily as it used to be. I think some of this down to my skin maturing but I think a lot of it is down to using the right products for my skin type.
I put a lot of time and money into finding the right beauty products that work for my skin. Whether it's makeup or skincare, I always strive to ensure my skin doesn't look too shiny. I've been a victim of having very greasy skin in the past after just a few hours of putting on makeup.
After experimenting with lots of different products, I've compiled a list of my must-have beauty products for oily skin.
** This post contains some affiliate links. This means at no extra cost to you, I earn some commission if you purchase a product through my link. All thoughts are my own, though, as always. If you want to find out more, visit my affiliate disclosure page **
Skincare
The key to having balanced skin is your skincare routine. It doesn't matter what makeup you wear, if you don't have your skincare routine sorted, your skin will always end up looking oily.
Here are the key skincare products you need to get to help control your oily skin.
Use a gel cleanser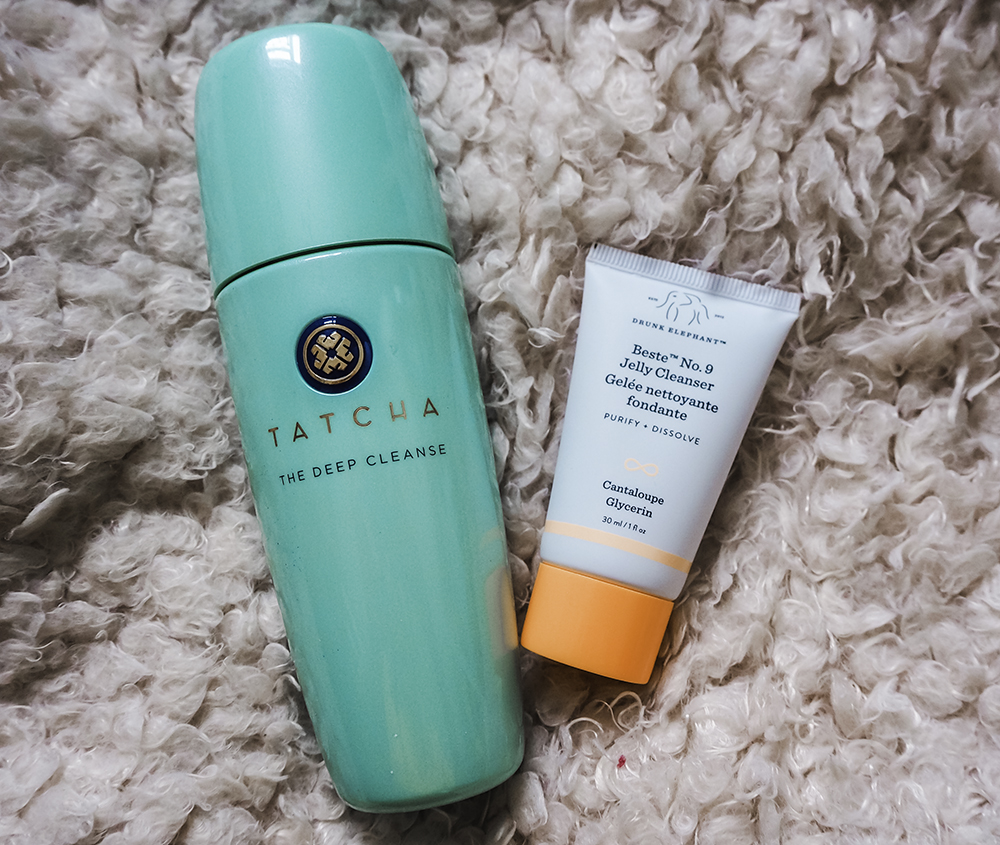 In my experience, gel cleansers work wonders for oily skin. They're lightweight, get rid of any dirt or grease (which could lead to blocked pores and thus more oil), and keep your skin fresh.
A cream cleanser, for instance, might be a little too heavy for oily skin, but gel cleansers are lightweight and non-greasy.
There are plenty of great gel cleansers on the market. My personal faves are the Dermalogica Special Cleansing Gel and the Kiehl's Ultra Facial Cleanser. I've just started on the Drunk Elephant Jelly Cleanser and will provide a review on that soon.
Look for a lightweight moisturiser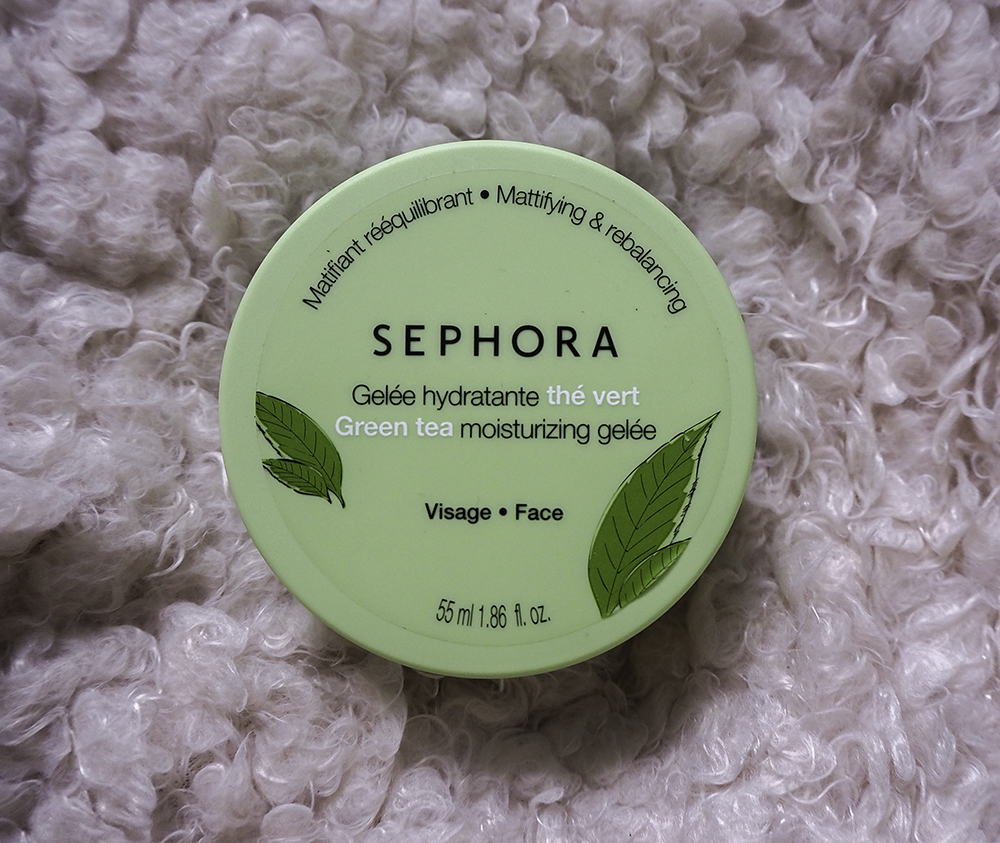 For somebody with oily skin, you're not going to want to slap on a heavy moisturiser because that is going to exacerbate the issue and make you look greasier.
I was going to suggest using a gel moisturiser but I've found some of them too lightweight and not moisturising enough. On the flip side, I've discovered some lightweight cream moisturisers that have worked well for my oily skin.
It might be a case of trial and error but the key is to find a moisturiser that provides enough moisture for your skin but won't be too heavy.
Personally, I love e.l.f. Cosmetics' Hello Hydration! Face Cream as it manages to be non-greasy and lightweight, while still keeping my skin beautifully nourished. Tarte's Drink of H2O Hydrating Boost Moisturizer also worked well.
Try a serum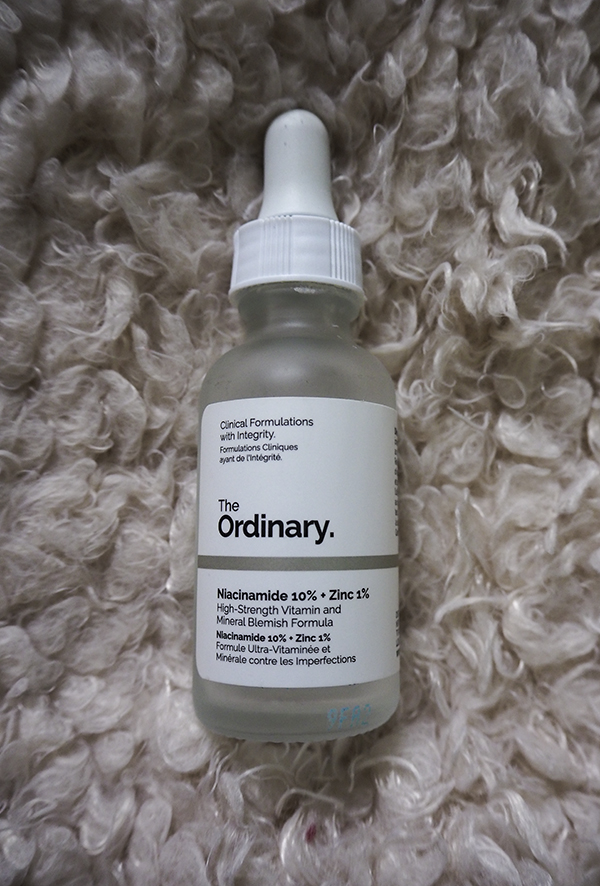 Using the right serum can help target any problem areas you might have. There are plenty of different and affordable serums on the market for you to tackle your skin concerns.
The Ordinary's Niacinamide serum, pictured above, targets congested and blemished skin, which are common concerns amongst people with oily skin. It also helps balance oily skin to prevent excess oil and breakouts.
Likewise, The Ordinary's Salicylic Acid solution is ideal for oily skin. Salicylic acid is a beta hydroxy acid (BHA) that exfoliates the skin to combat the appearance of blemishes and leaves you with clearer skin.
You could also consider a serum with hyaluronic acid in it like the Fourth Ray Beauty Rainfall serum. Hyaluronic acid is extremely hydrating and moisturising, which leaves you with plumper, bouncier skin.
I know the idea of adding more moisture to oily skin might seem counter-productive but if you don't give your skin enough moisture, it will actually produce more oil to make up for the lack of moisture.
Which brings me to my next point…
Invest in a facial oil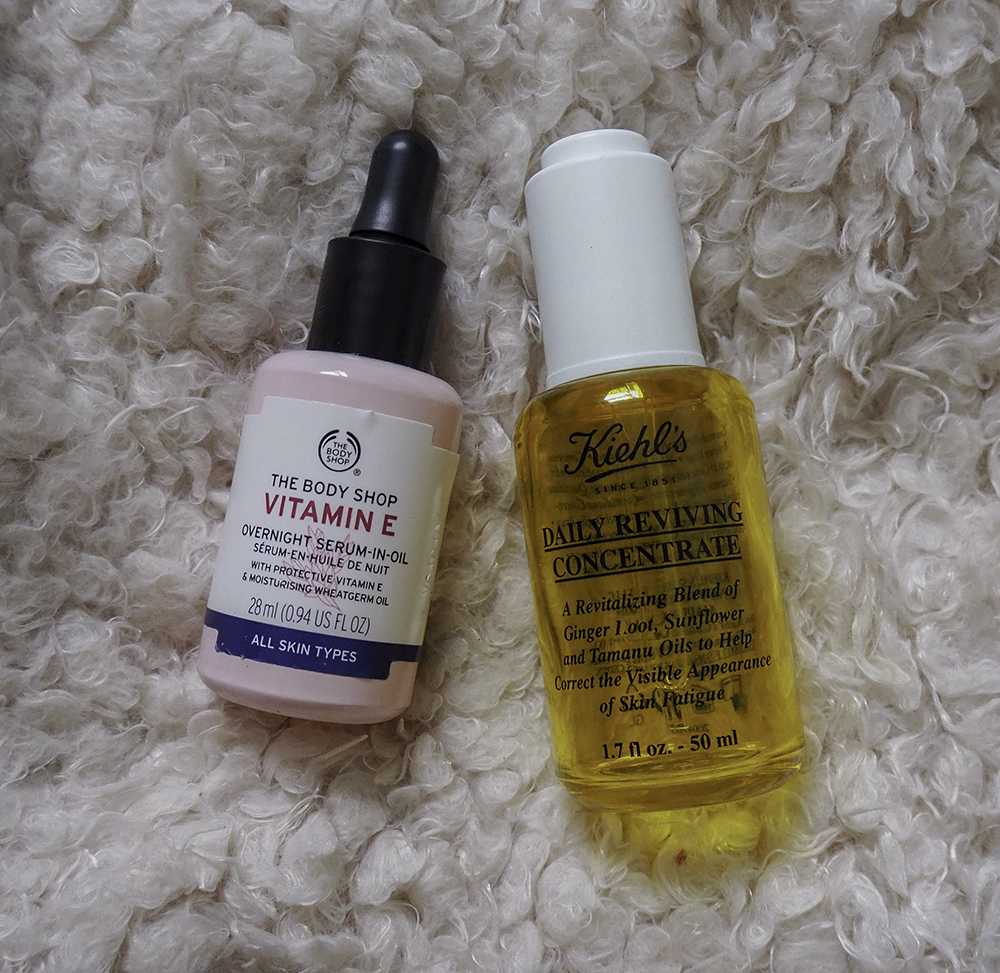 As I mentioned above, oily skin still needs moisture, so adding a facial oil into your skincare routine is a good idea. Plus, it's getting colder now which means more central heating, so your skin needs all the moisture it can get.
I use two different facial oils: one for the morning and one at night.
The Kiehl's Daily Reviving Concentrate is great in the morning as it's lightweight and moisturising, and helps keep my skin feel energised all day. Although this facial oil isn't specifically aimed at oily skin, it's definitely made my skin more radiant without making it oilier.
To ensure my skin remains nourished to prevent any excess oil production, I use The Body Shop's Vitamin E Overnight Serum-In-Oil at night. I love this facial oil because it's moisturising and non-greasy on my skin.
Use a peeling solution/exfoliator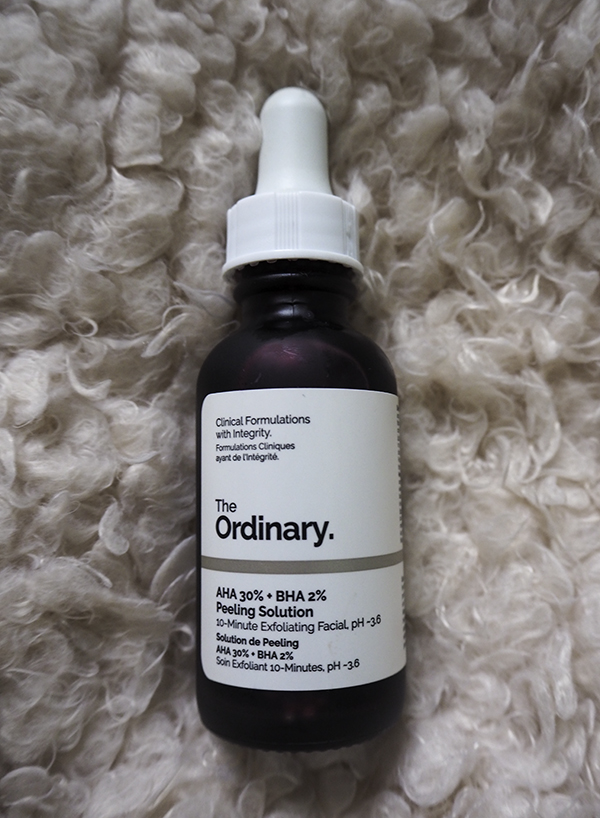 If you have oily skin, you must exfoliate. MUST. Exfoliating unclogs your pores and helps get rid of excess dirt, oil, makeup etc. Chemical exfoliation is better than mechanical exfoliation as it's less harsh and abrasive but still does a fab job at getting rid of dead skin cells.
In the past, I used Kiehl's Nightly Refining Micro-Peel Concentrate as an overnight exfoliator, which I applied every night. This was amazing as it's the only solution I've used that gets rid of my blackheads in the long-term.
I've just started on The Ordinary's Peeling Solution, which is a very strong solution that you apply to your face once or twice a week for 10 minutes before peeling it off. It acts as an exfoliating facial to leave you with less textured skin and a brighter appearance. This could also be a holy grail product for those with oily skin.
Makeup
Okay, so we've got the skincare musts down, now it's time to talk makeup. For this section, I've listed the top makeup products that help stop any oil from breaking up your makeup and leave you shine-free.
Go for a matte foundation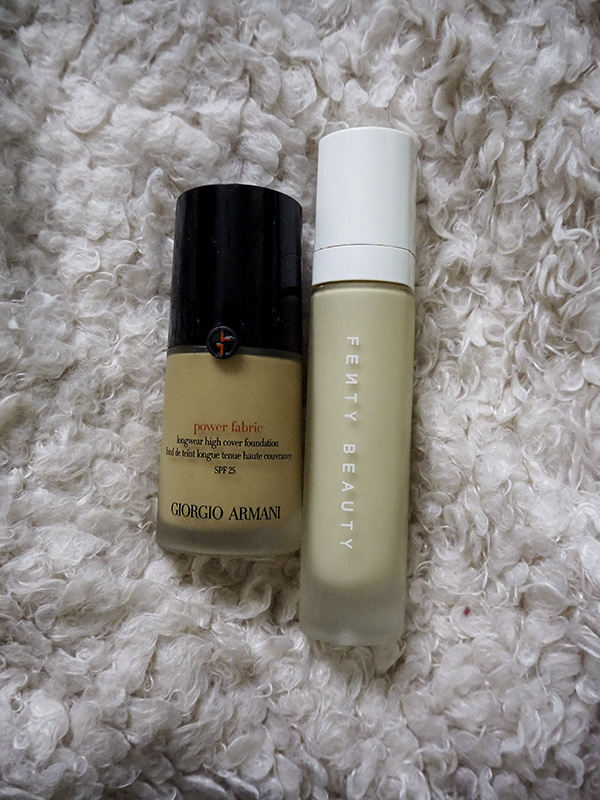 Probably the most important step in your makeup routine is to choose the right foundation. For oily skin, I'd suggest opting for a matte foundation, which won't contribute to making your skin look shiny, unlike dewy foundations.
There are plenty of great matte foundations available, whether you're a drugstore fan or opt for higher-end products.
Two of my favourite matte foundations are the Giorgio Armani Power Fabric foundation and the foundation that broke the internet: the Fenty Beauty PRO FILT'R Soft Matte Longwear Foundation. These both prevent oil breakouts and leave your skin looking flawless.
Get a setting powder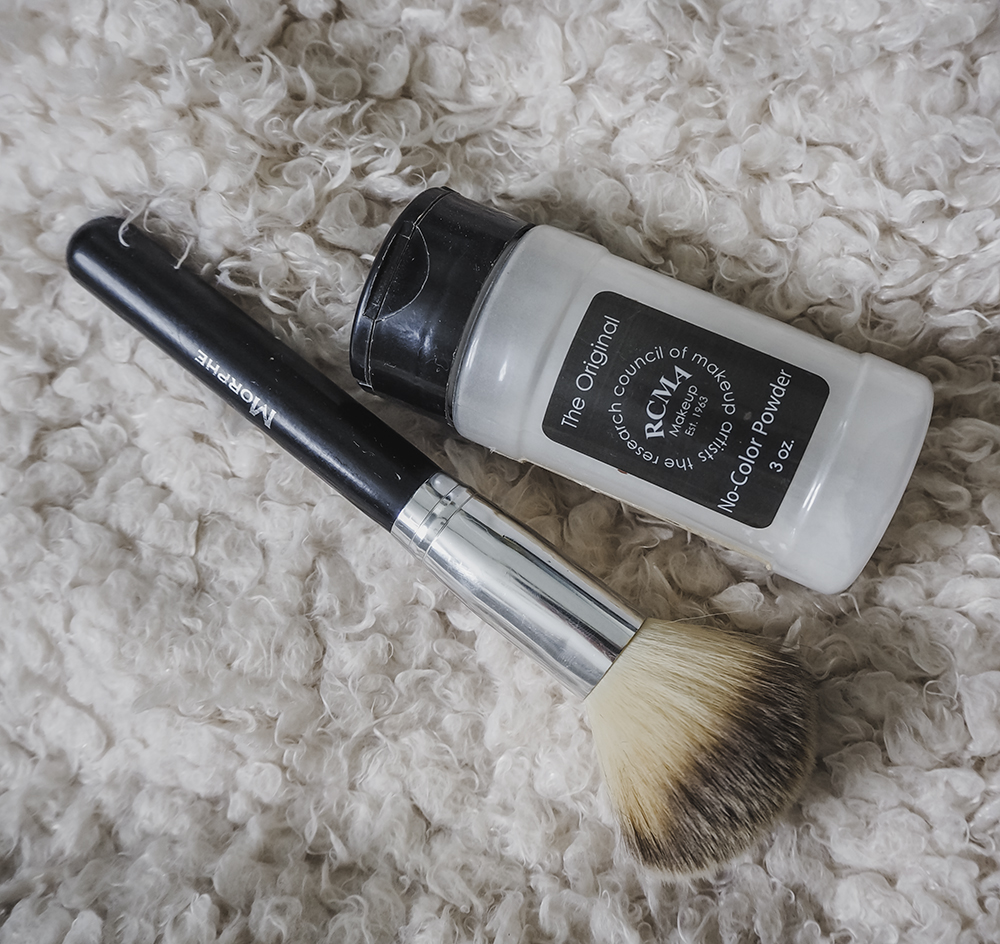 Setting powders are an essential part of any makeup routine but are especially vital for people with oily skin. They help lock your makeup in place and prevent any oil from breaking up your base.
I particularly focus on applying setting powder on my nose, cheeks and forehead as these are the oiliest parts of my face. Often, my nose is drowned in translucent setting powder because that's the first place I become oily.
Laura Mercier's Translucent Loose Setting Powder is the OG in setting powders but RCMA's No-Color Powder serves as a fantastic dupe which I can comfortably say helps keep me grease-free.
Invest in a setting spray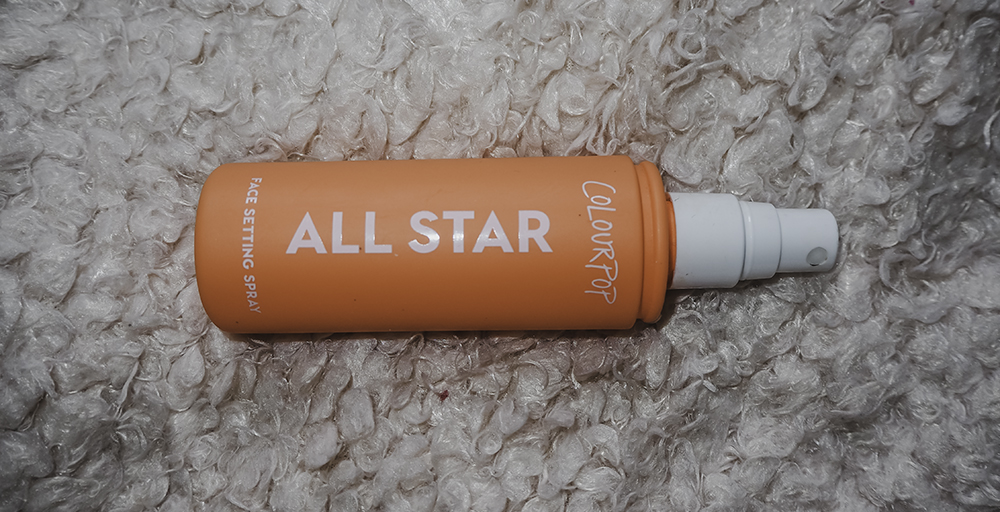 Once upon a time, I thought setting sprays were merely a gimmick. I didn't see how they could possibly keep your makeup in place by just spritzing them across your face.
However, my friend bought me the Urban Decay All Nighter Setting Spray for my birthday one year and I was blown away by the results. Not only did it keep my makeup in place wonderfully, it seriously prevented any oil from seeping through my makeup.
Now, I wouldn't be without a setting spray.
You can't go wrong with Urban Decay's setting spray, but Colourpop's All Star Matte Setting Spray is also a great choice for oily skin.
You could also try…
Okay, so I've listed the must-have beauty products for oily skin, but in this section, I'm going to discuss some additional products that can help make a difference. After all, everyone's skin is different and will have different needs, so it's important to cover all bases.
… A face mask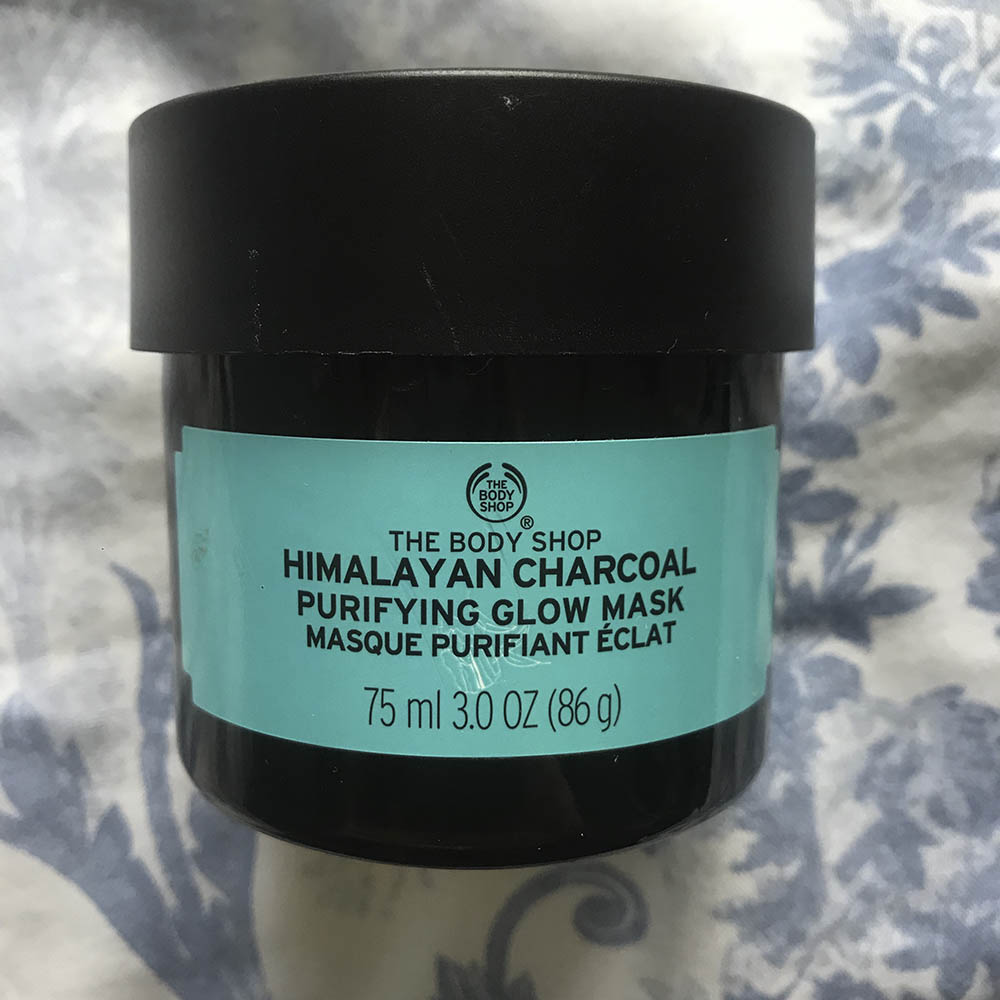 Face masks can really help fix up oily skin every once in a while. Look for face masks that are labelled as purifying, detoxifying, mattifying or have clay in them. These can all help your skin have balanced levels of oil.
My top picks would be The Body Shop's Himalayan Charcoal Purifying Glow Mask, Sand & Sky's Purifying Pink Clay Mask and Lush's Don't Look at Me Fresh Face Mask.
… A mattifying lotion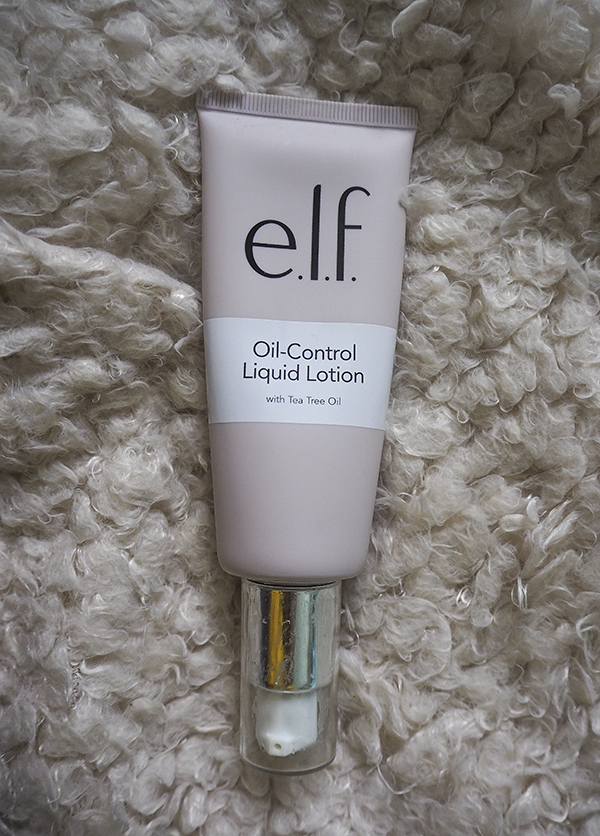 Mattifying lotions are worn after a moisturiser but before SPF and any makeup you might wear. These can help keep your oil under control and could prove a helpful extra for people with oily skin.
… Blotting papers
I've not tried blotting papers before but I've heard great things about them. They're used to blot away any excess oil you might get throughout the day.
If you're looking to buy some, I know NYX Cosmetics and Fenty Beauty sell blotting papers.
Conclusion
That's a wrap for my must-have beauty products for oily skin. I hope you've found this blog post helpful and that it can help you remain grease-free going forwards.
---
What are your go-to products to help keep your oil under control? Let me know in the comments below