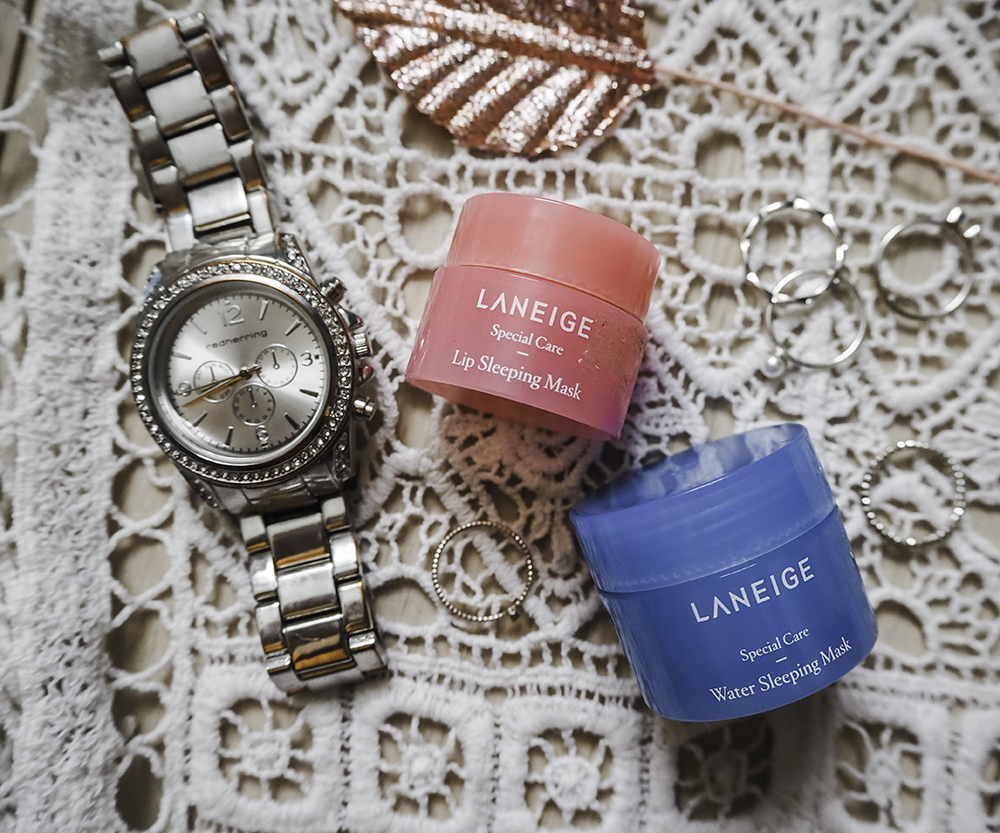 For today's post, I'm going to share my thoughts on two products from popular K-beauty brand Laneige. I've heard great things about Laneige and decided to try its best-selling Water Sleeping Mask and Lip Sleeping Mask.
**This post contains affiliate links. This means that at no extra cost to you, I earn commission for anything you might purchase through my links. All thoughts are my own. For more information, you can check out my affiliate disclosure**
I've tried plenty of face masks and lip care products in my time, so how do Laneige's products measure up? Let's dive in.
Laneige Water Sleeping Mask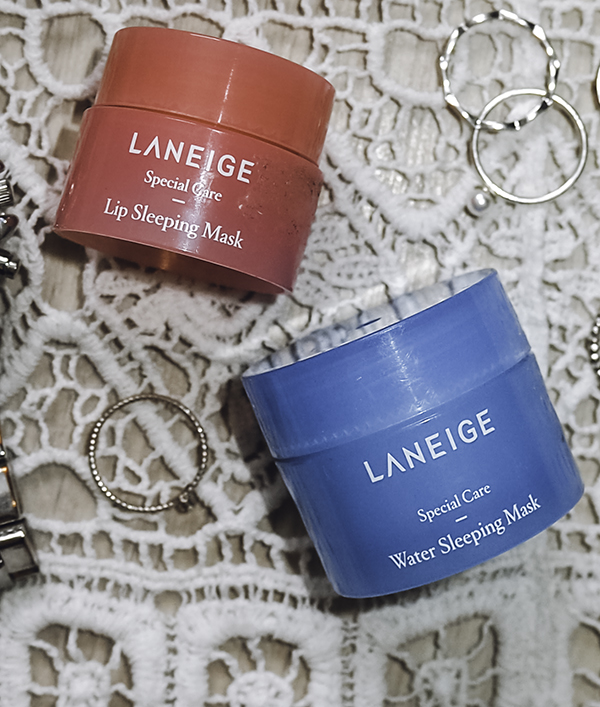 What is it?
The Laneige Water Sleeping Mask is an overnight moisturising and purifying mask that's supposed to leave you with clear, soft and hydrated skin by the morning. Its scent contains a blend of orange flower, ylang-ylang and sandalwood oil which is designed to relax your mind and body.
You use the mask around 2-3 times a week leave you with moisturised, rejuvenated skin.
First impressions
I got the 15ml sample size, so I was curious to see how much product I'd need to cover my face and how long it would last me. Although the mask is lightweight, a small amount went a long way in covering my face. So, I can see this lasting me a month or two, which, for a sample size, isn't bad at all.
One of the things I like the most about the Water Sleeping Mask is the scent. It's calming and fresh, which is probably due to the ylang-ylang oils.
On application, the mask was very cool and refreshing. By the morning, my skin felt more hydrated, softer and rejuvenated. It's not my favourite face mask I've ever used but the experience was pleasant and I'm glad I purchased it.
All in all, it's a nice, cooling and moisturising sleeping mask that will leave your skin feeling invigorated when you wake up.
Laneige Lip Sleeping Mask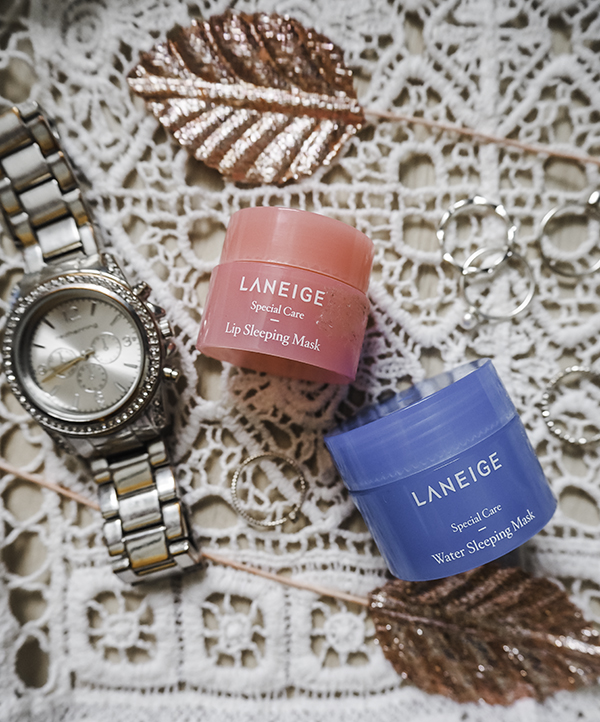 What is it?
The Laneige Lip Sleeping Mask is an overnight lip mask which is designed to make your lips look younger and plumper by the morning by getting rid of dead skin cells. It contains a mix of berries and vitamin C to make lips firmer, while hyaluronic acid helps with overnight moisture absorption.
In a nutshell, the Lip Sleeping Mask aims to give you softer, smoother and plumper lips by the morning. Again, this mask is to be used around 2-3 times a week.
First impressions
As with the Water Sleeping Mask, I opted for the 3g sample size of the Lip Sleeping Mask just to try it out. The product is quite firm, similar to the Nuxe lip balm in texture, and I only needed a very small amount of it to cover my lips.
This product also has a lovely scent but unlike the Water Mask, it's sweet. You definitely get a hint of berries when you smell the Lip Sleeping Mask.
On application, the lip mask was smooth, soft and buttery; it glided over my lips effortlessly. I also like the product, and its container, is pink as pink is one of my fave colours.
This isn't the best overnight lip mask I've ever used, the Nuxe one is still the best, followed by Kiehl's Buttermask for Lips, but my lips were softer by the morning. I'm not sure that they were plumper or firmer, so I'll have to assess that in the future.
Where to buy
The best place to buy the Laneige Water Sleeping Mask and Laneiege Lip Sleeping Mask from is YesStyle.
YesStyle does a great range of quirky makeup and skincare products that you wouldn't find so easily in the UK. In particular, it does a fab range of Japanese and Korean beauty products, which I'll be checking out in the future.
The 3g sample size of the Lip Sleeping Mask is currently on sale for £3.94 on YesStyle. Likewise, the 15ml sample size of the Water Sleeping Mask is currently on sale for £2.64. So, grab these skincare goodies while you can!
Final thoughts
I've enjoyed using my Laneige products and think they're great value for the amount you get in the containers. They're not my fave products ever, but I'm glad I've added them to my skincare collection.
---
Have you ever tried Laneige products before? If so, how did you get on with them?