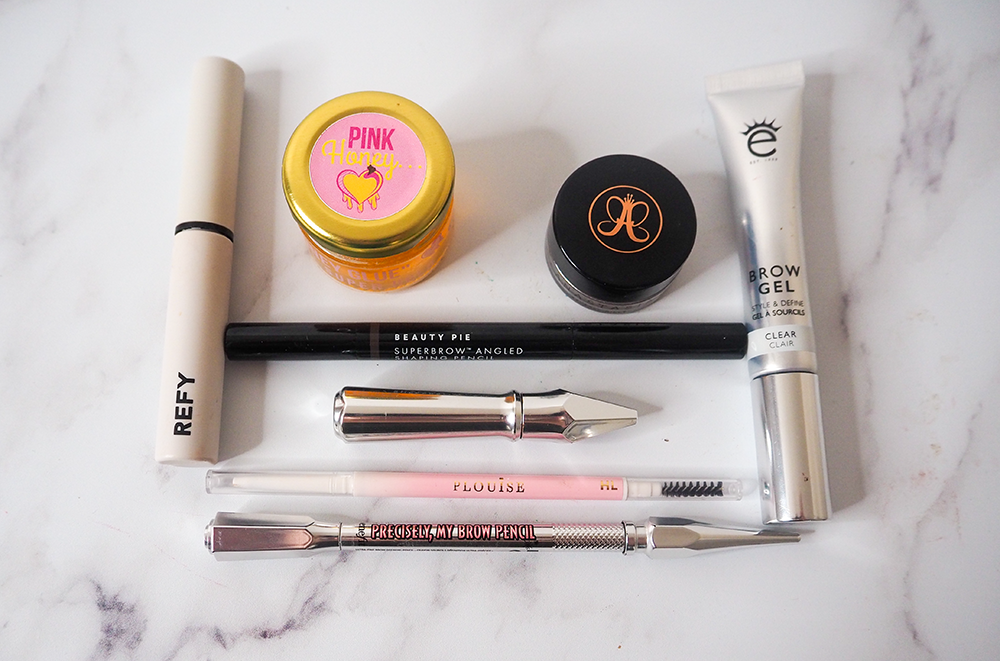 For the sixth post in my battle of the brands series, I'm ranking my entire brow products collection to tell you which formula is my all-time fave.
My battle of the brands series is where I rank my entire makeup collection by a specific product type. From foundations and bronzers to lip liners and brow products, battle of the brands is my ultimate makeup collection rating, so you can see my holy grail products.
Starting from my least favourite product and working my way up to my number 1 product in any given category, this is the fastest way to see my thoughts on my entire makeup collection.
I've previously ranked my primers, setting powders, lip glosses, concealers, and single eyeshadows. I had so much fun ranking these products that I couldn't wait to rank my brow collection.
Keep reading to see which brow products are the best for natural, fluffy, full, lasting brows that don't smudge and are effortless to apply. Plus, there are even some tasty discounts for any brow products that you like the look of (spoiler alert, they're all fantastic!).
** This post contains some affiliate links. This means at no extra cost to you, I earn some commission if you purchase a product through my link. All thoughts are my own, though, as always. If you want to find out more, visit my affiliate disclosure page **
8. P.Louise Eyebrow Pencil
£12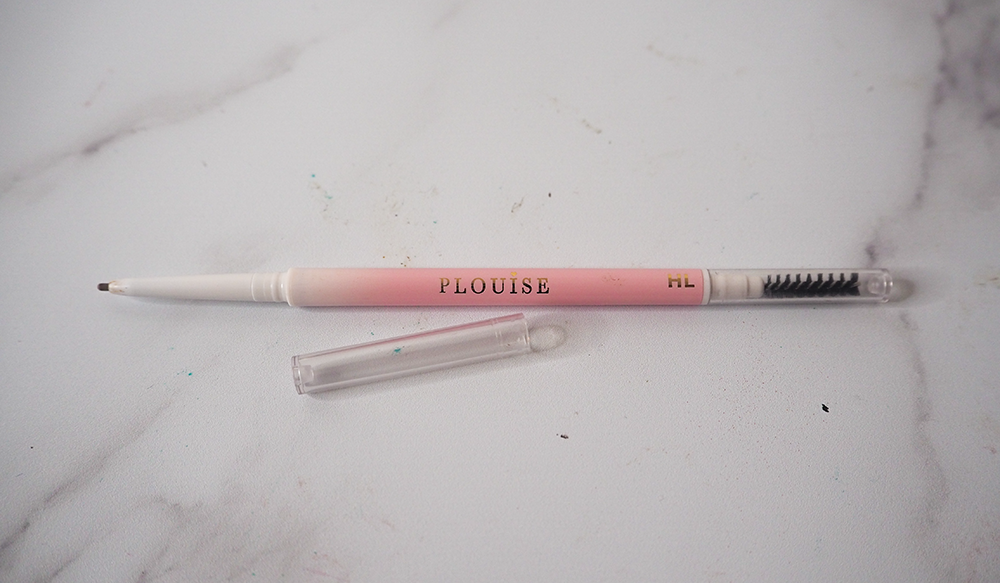 I actually got the P.Louise Eyebrow Pencil on a deal through TikTok for a few pounds. The offer seemed too good to refuse, so I thought I'd give it a go. Unfortunately, this brow pencil is average. I'm not a huge fan of the formula or shade. The colour leans too orange for my brows. And the formula is stiff, so you have to press quite hard for colour payoff, which can easily lead to a drawn-on unnatural brow. It's not bad and is definitely workable, but my least fave brow product.
7. Beauty Pie Superbrow Angled Shaping Pencil
£12 for members, £25 for non-members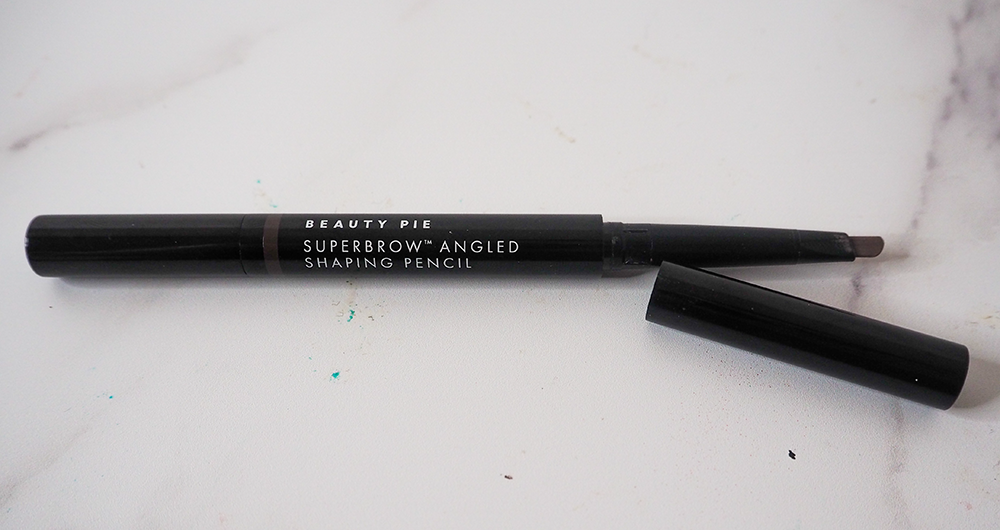 I purchased the Beauty Pie Superbrow Angled Shaping Pencil when I was a Beauty Pie member. It had great reviews, and I needed a new brow pencil at the time. Unfortunately, this is a bit of a disappointment. While it's better than the P.Louise one, I'm not a fan of the shape of the pencil. It claims to be angled, but the tip is deceptively thick, so it means doing any precise line work is off the cards. It can do the middle of my brows quickly, and I like the soft formula. However, the thick pencil makes filling in the tail of my brow challenging, and it often leads to blocky brows. I'd be annoyed if I'd paid the non-member price.
6. Eyeko Brow Gel Clear
£18 (25% off with code EYEKOM25)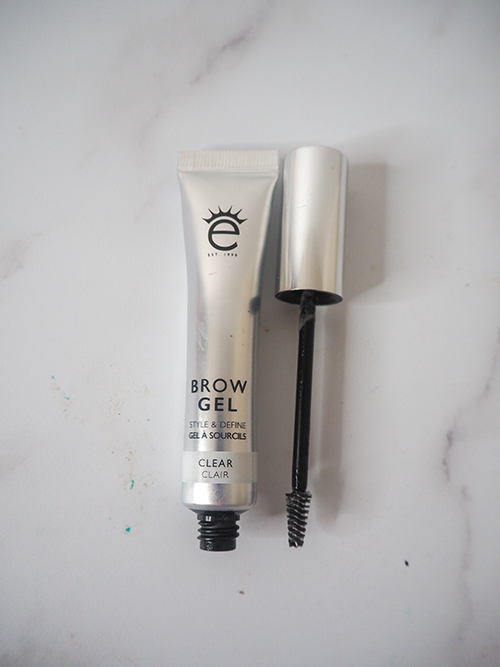 From this point forward, all of the brow products are fab. Eyeko Brow Gel Clear is wonderful for styling, defining, and setting brows in place all day. The gel dries down completely clear, isn't flaky or waxy, and ensures my styled brows stay put for hours. It works equally well over brow pencils and pomades. It doesn't provide as much lasting power as some of the other brow gels in this post, but it's still fantastic.
5. Benefit Cosmetics Gimme Brow
£24.50 (20% off at LookFantastic with code LFTFBLOGSARAH)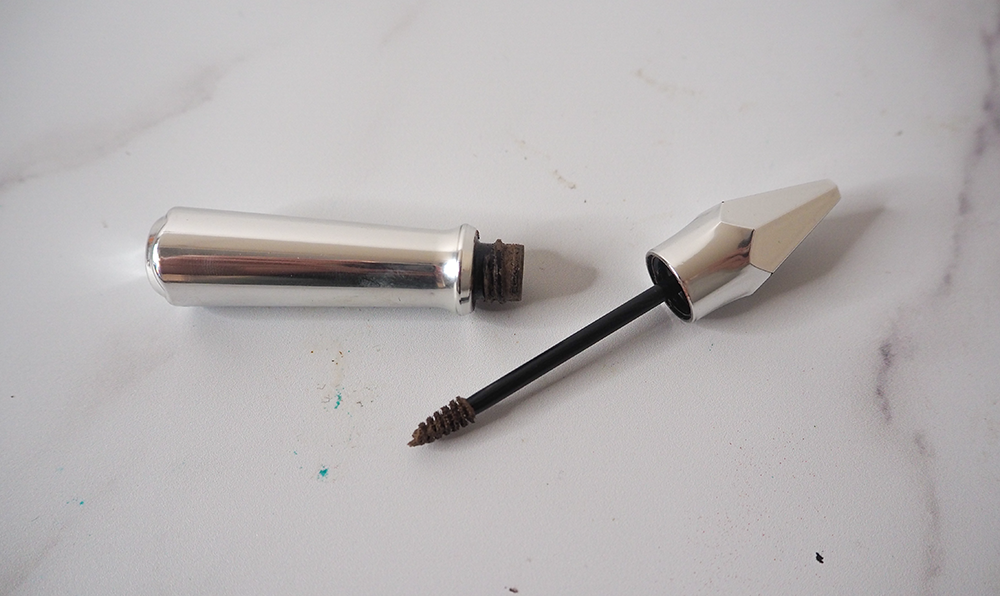 Benefit Cosmetics Gimme Brow is such a classic. This tinted gel makes brows make fuller, fluffier, and more defined in an instant. The tint never looks heavy and is very natural, adding subtle volume effortlessly. The formula never flakes or smudges, and it helps brows stay styled and in place for longer. This pairs perfectly with brow pencils for a lasting, shaped brow. I've repurchased it several times.
4. Pink Honey Original Superhold Glue
£10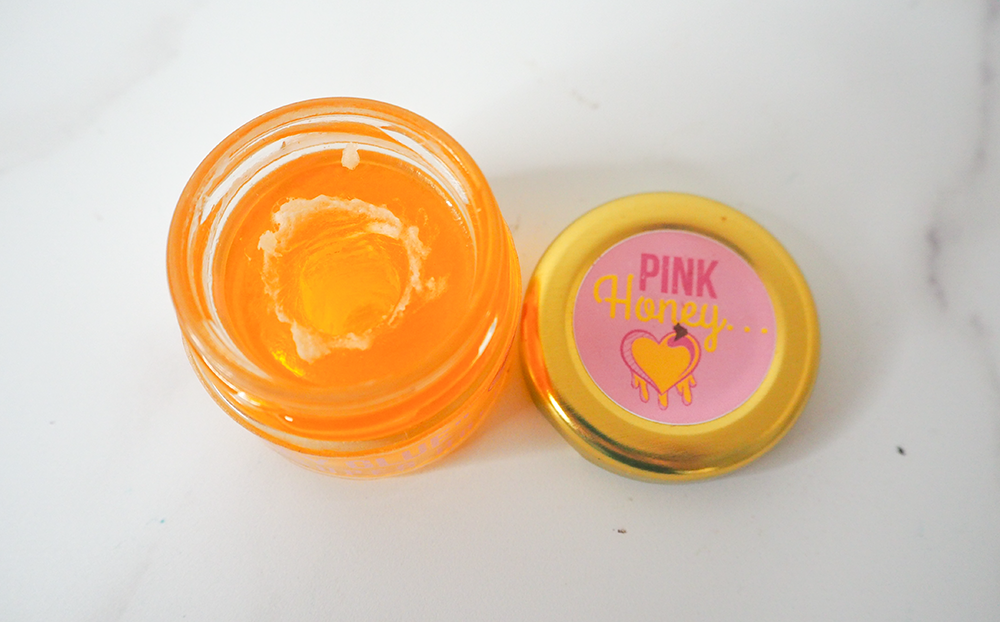 One major TikTok sensation is the Pink Honey Original Superhold Glue. I'd never tried a brow glue prior to this and had to get it on the hype. This brow glue comes with a spoolie and smells incredible. Think addictive sweet bubblegum. After wetting the spoolie slightly, dipping it into the glue, and forming a sort of paste, I apply the glue to my brows. It's ideal for a laminated brow that seriously will not budge. This has the best lasting power of any of the products in the post and helps add texture, fluffiness, and fullness to brows. My only criticism is that it's not a swipe-and-go product, as it takes a bit longer to style the brow hairs and give them time to set. But it's 100% worth trying if you love the laminated brow look.
3. Refy Brow Sculpt
£16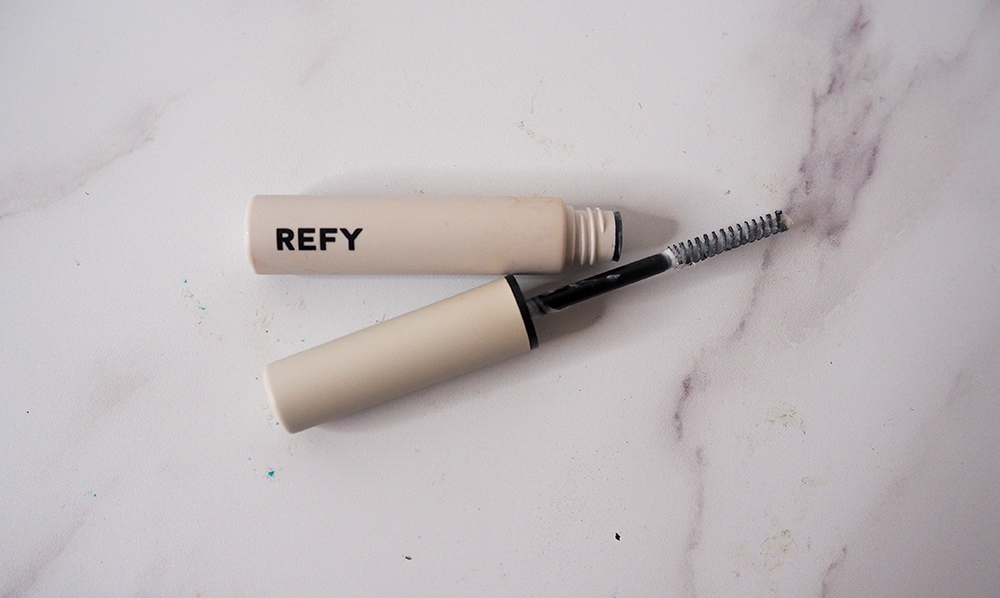 Refy Brow Sculpt is my fave brow gel/glue in this post. Why? Because it makes styling and setting brows effortless. Unlike the Pink Honey glue, which has more lasting power, this is a much easier product to use. You simply comb the gel through your brows, set them instantly, and have fluffy brows on tap. It has slightly more lasting power than the Eyeko brow gel, and I love that it comes with a double-ended brush for your desired brow shape. You just have to watch out for not overapplying the product, otherwise, it won't set properly. But this is a great brow gel that I reach for frequently.
2. Benefit Cosmetics Precisely, My Brow Pencil
£23.50 (20% off at LookFantastic with code LFTFBLOGSARAH)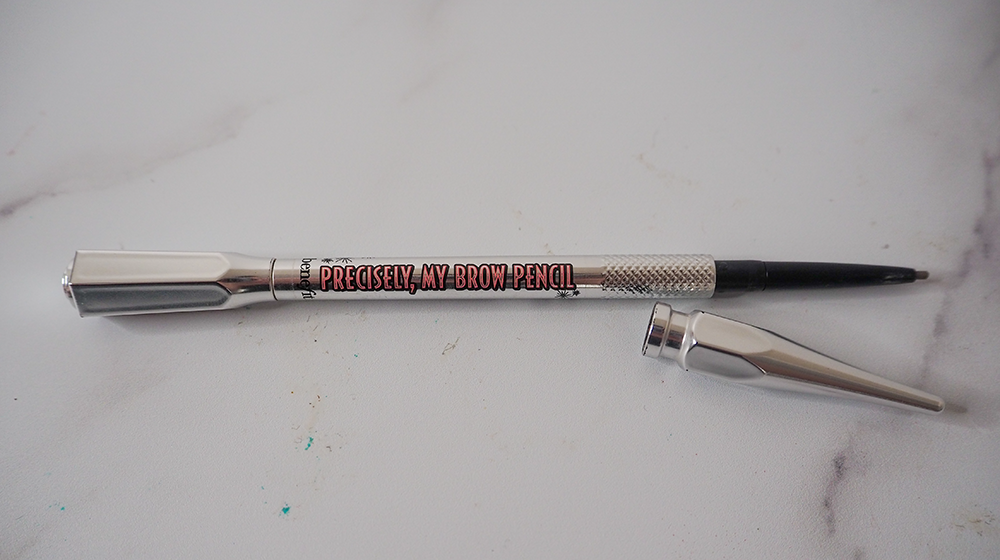 Now for my fave brow pencil of all time: Benefit Cosmetics Precisely, My Brow Pencil. This brow pencil is perfect. It's not too stiff, where you have to press really hard to apply, resulting in Sharpie brows. But it's not too soft, where it smudges easily and is hard to get precision. The formula is spot on, which makes defining, filling, and shaping brows seamless. The pencil is thin enough for very precise application. I can easily create realistic hair strokes with this pencil, which I love. Plus, it's easy to blend out if you make a mistake and lasts all day. What a winner.
1. Anastasia Beverly Hills DIPBROW Pomade
£19 (20% off at LookFantastic with code LFTFBLOGSARAH)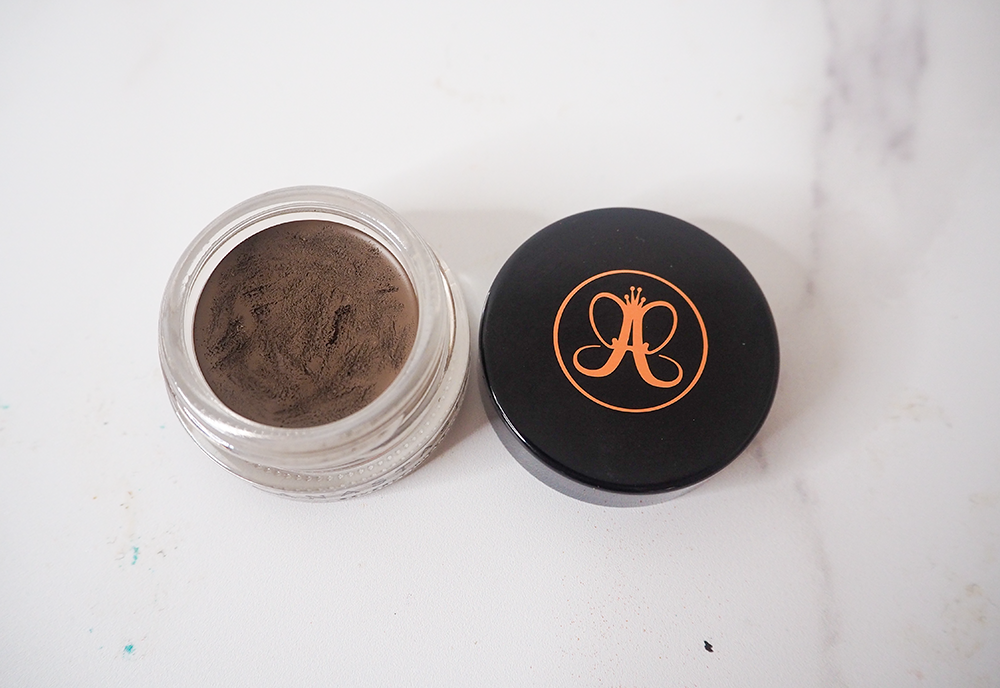 I know what you're thinking. Why is the dreaded Anastasia Beverly Hills DIPBROW Pomade from 2016 that created so many slug brows making an appearance in this list? Hear me out. We were doing it all wrong back then. With a fresh approach, this brow pomade is unrivalled. I go on with a very light dip into the pomade and an even lighter hand when applying this to my brows. And the result is a fuller, fluffier, and soft brow that can be styled to whatever shape you like. I can create natural brow hairs, lengthen my tail, and fill in sparse areas effortlessly with this product. And even without brow gel, this pomade lasts all day. It resists heat, water, and smudges, so they're truly budge-proof. I'm obsessed.