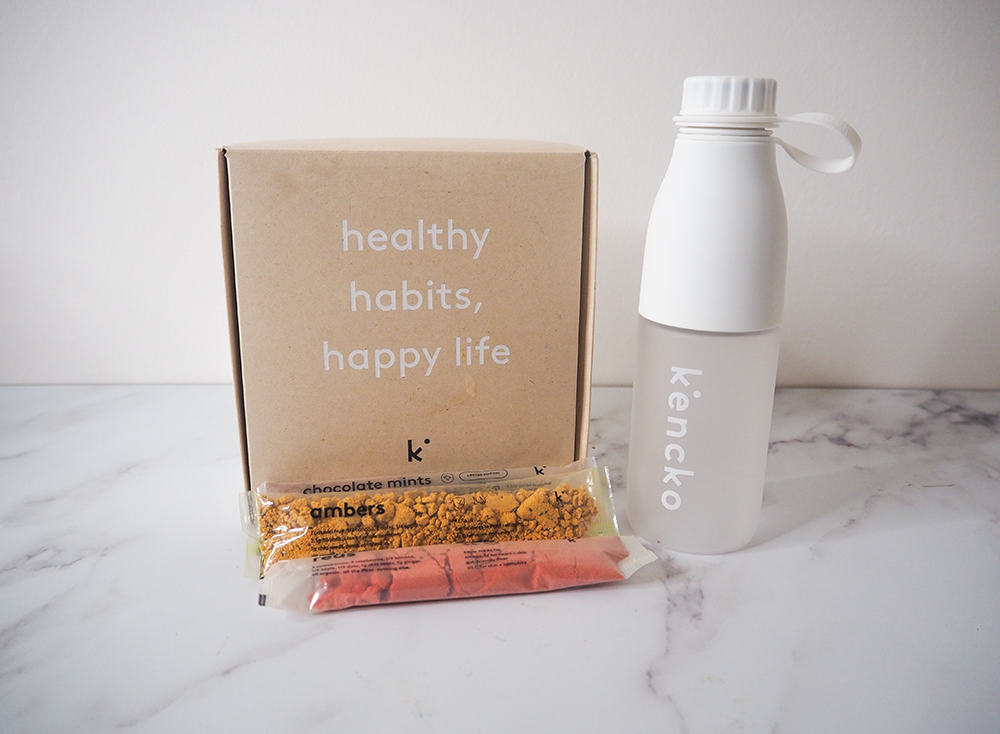 It's no secret that I'm a huge smoothie fan. I love fresh, healthy, and vibrant smoothies to kick my day off in the right way. They're a great way to pack in fresh fruit and veg to hit that all-important '5 a day' target.
But there's no denying that making smoothies can be time-consuming and expensive. Sometimes you just need a grab-and-go option without faffing about with blending lots of ingredients.
That's where kencko comes in. These smoothie sachets are designed to help you consume fresh fruit and veg quickly and conveniently, so you get all the health benefits without any hassle.
But how healthy are these smoothies? Are they genuinely handy for people on the go? Do they taste nice? And are they worth it? I share my honest thoughts in this kencko smoothie review.
Get 15% off kencko with my exclusive code AWC15. Shop here.
* This post contains some affiliate links. This means at no extra cost to you, I earn some commission if you purchase a product through my link. All thoughts are my own, though, as always. If you want to find out more, visit my affiliate disclosure page **
What is kencko?
kencko makes instant smoothies made from real fruits and vegetables, with nothing added and nothing taken out except the water.
Fresh, organic produce is flash-frozen and slow-dried to capture its nutrients, fibre, colour, and flavour in a convenient powder, according to the brand. Each smoothie contains under 85 calories and claims to deliver the same nutritional benefits as 2.5 portions of fresh produce. 
Alongside the health and convenience benefits of kencko, the brand is designed to be more eco-friendly than single-use plastic smoothie bottles that are thrown away. The sachet packaging is compostable, and you're supposed to get the accompanying kencko smoothie bottle once to reuse forever.
As well as the hero smoothie sachets, kencko also sells pure fruit and veg gumdrops, which are designed to taste like sweets without any of the bad stuff.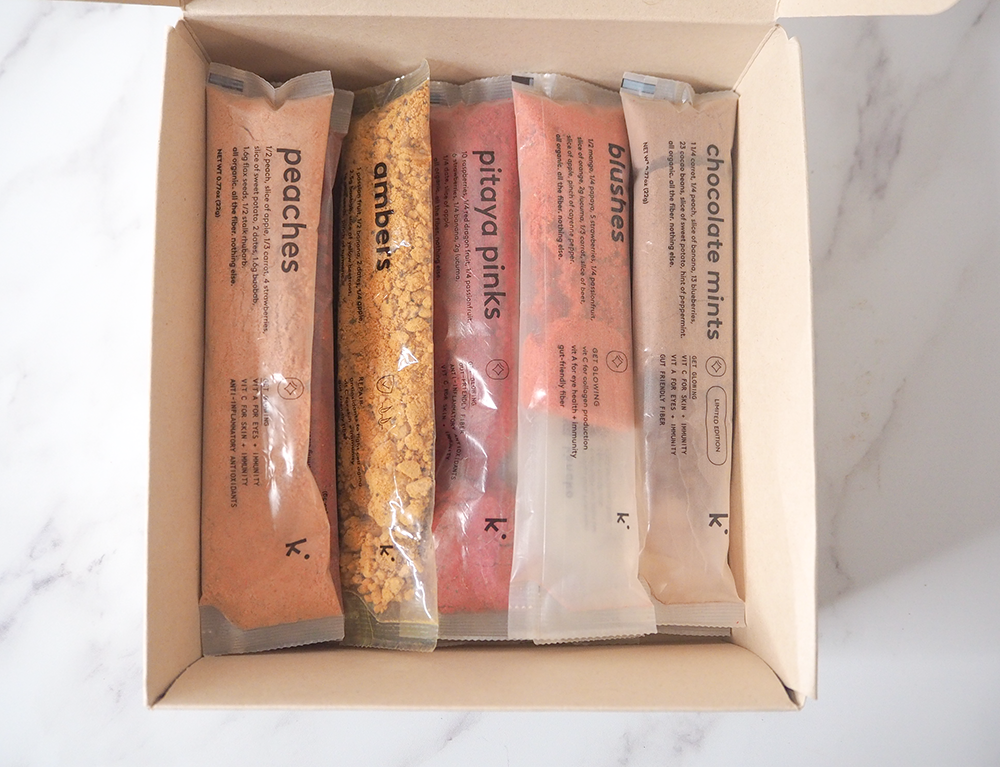 Is kencko actually healthy?
kencko's fruit and veg smoothie sachets only contain organic fruit and veg. Nothing is added in and nothing is taken out, except for water. Across its smoothie range, there are tonnes of different ingredients like apple, broccoli, chia seeds, ginger, kiwi, maca, pea protein, raspberries, sweet potato, turmeric, wheatgrass, and much more.
Every year, almost half of the world's fresh fruits and vegetables go to waste, creating more greenhouse gas emissions than most countries. We use freeze-drying technology to capture the nutrients of fresh produce in a shelf-stable form, reducing spoilage in the supply chain and helping consumers to waste up to 30% less.

kencko
The brand's manufacturing processes are designed to create safe, shelf-stable foods without any artificial additives. As the smoothies contain only fruit and veggies, they're also vegan.
So, yes, kencko is healthy. I'm not sure whether it's healthier than eating fruit and veg in their whole form, but it's certainly more convenient.
Get 15% off kencko with my exclusive code AWC15. Shop here.
How to use the kencko smoothie sachets
Using the kencko smoothie bottle, simply fill it up to the max line with either milk or water. I was advised to use milk (I use soy milk) rather than water, and I fully back this statement.
Run your fingers over the smoothie sachet to remove any clumps. Tear the sachet, and tip the powder into the bottle. Ensure the lid is tightly screwed on and shake vigorously for 30-60 seconds to mix everything together.
Let the smoothie settle for about a minute, and then you're done. It's that simple!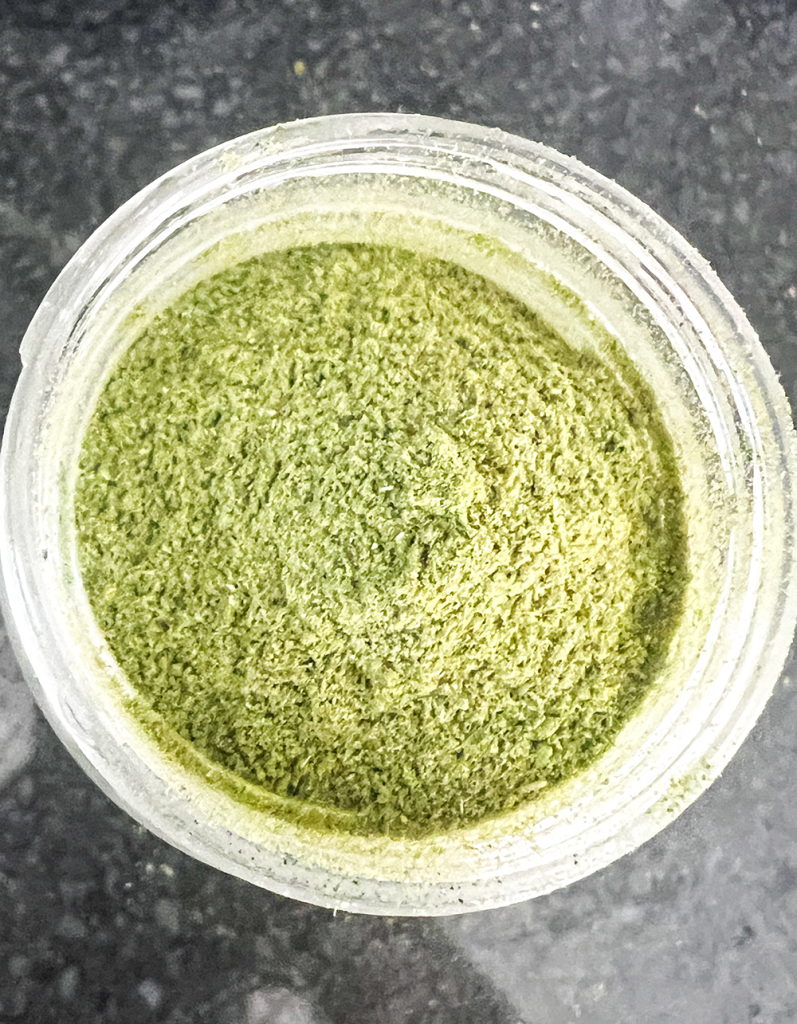 Subscription options
kencko works on a monthly subscription basis, where you pay for the number of smoothies you want each month. You also get a free bottle with your first purchase.
There are 3 tiers available:
20 smoothies per month – £59.80 per month (£2.99 per smoothie)
30 smoothies per month – £74.70 per month (£2.49 per smoothie)
60 smoothies per month – £135 per month (£2.25 per smoothie)
You can choose optional extras like free dietician coaching, healthy gumdrop snacks, and protein powders to add to your smoothies.
Get 15% off kencko with my exclusive code AWC15. Shop here.
Which kencko products did I receive?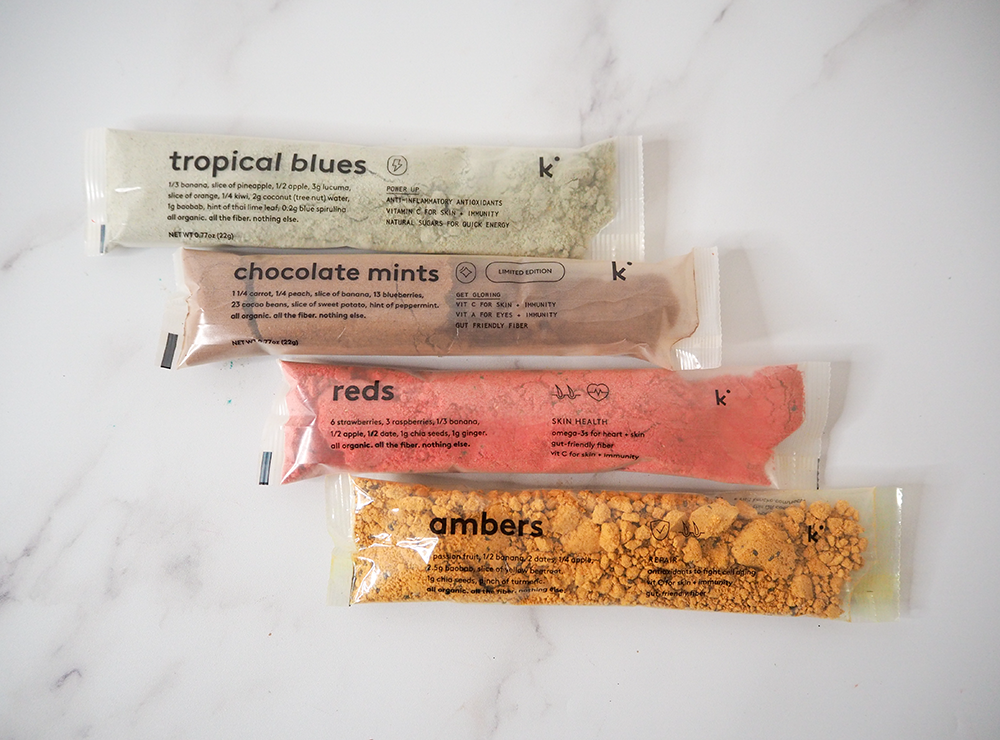 I was kindly sent 20 smoothie sachets plus the bottle. I opted for a wide range of flavours to get a true kencko experience.
Here are just some of the flavours I opted for:
Tropical blues: pineapple, kiwi, blue spirinula, banana, apple, lucuma, orange, coconut water, and baobab
Matcha greens: apple, courgette, orange, cucumber, matcha, spinach, cranberry
Crimsons: açai, banana, strawberry, apple, mango, cinnamon, chia seeds
Ambers: passionfruit, banana, dates, apple, baobab powder, yellow beetroot, chia seeds, turmeric
All of the sachets contain just a bit of an ingredient to make up 2.5 portions out of your 5 a day. For example, the chocolate mints sachet contains 1 1/4 carrot, 1/4 peach, a slice of banana, 13 blueberries, 23 cacao beans, a slice of sweet potato, and a hint of peppermint.
Honest kencko smoothie review
I'd like to start off with a disclaimer that I'm not fussy when it comes to smoothies. As much as I love smoother textures, I'm fine with bitty, thick, or grainy consistencies, which some people hate.
My overall review is that kencko is a very strong concept.
These flash-frozen smoothies are a great way to pack in extra fruit and veg into your diet conveniently. The fact that there are no additives and nothing taken out of these smoothies (except water) means a lot of the nutrition stays in. Sure, it's probably not quite as good as eating the raw produce, but it's far quicker.
These powders mix fairly well. Most of the powder dissolves. Not all of the powder fully dissolves, though, which means a slightly bitty and grainy consistency. I'm fine with this, as the powder doesn't taste bad, but it's not a fully smooth consistency. If the powder completely mixed into the base liquid, it would be better. If you dislike bitty textures, this is something to be mindful of.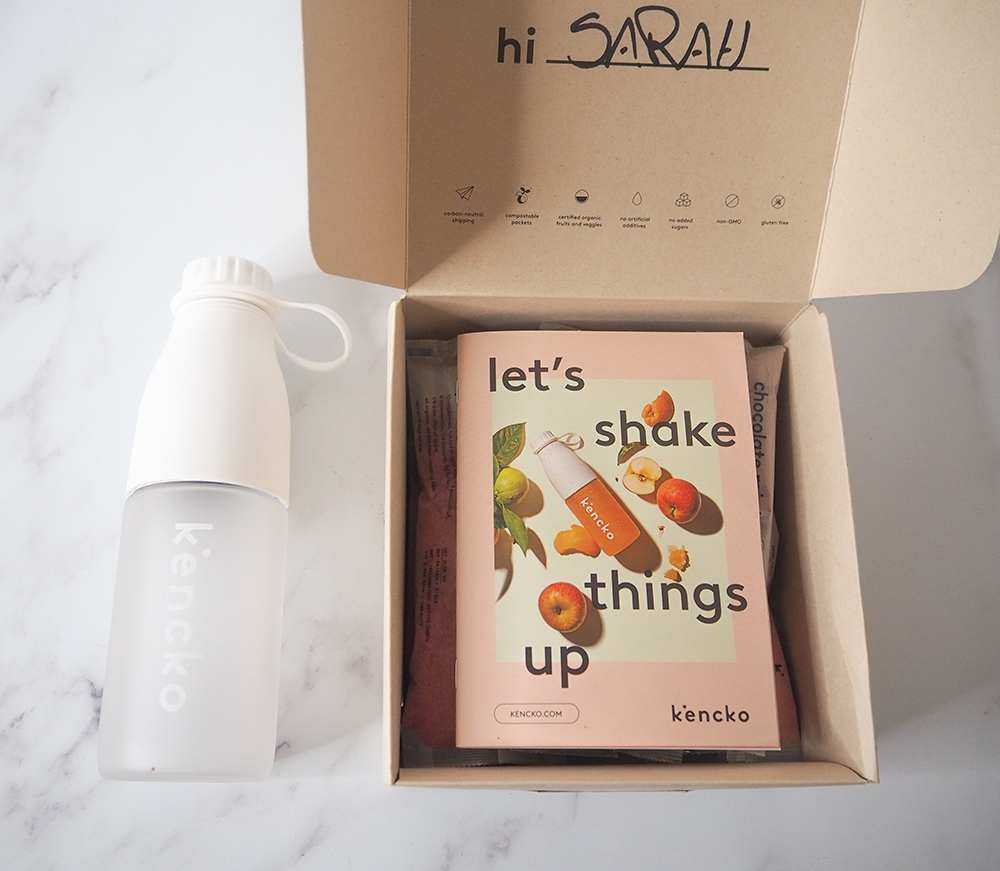 I think these smoothies taste pretty nice. Some flavours are better than others, but that depends on personal preference. The smoothies are much better mixed with a milk base than a water base. When mixed with water, the flavour profile can be a bit weak and grainy. However, a milk base makes for a thicker, less grainy consistency with a much nicer taste.
The fruity ones tend to taste the best, predictably. The green smoothies taste quite earthy, a little bitter, and leafy. If you hate the idea of smoothies that taste like veg, you'll want to avoid the green ones.
None of the flavours I've tried so far are bad. Some have more distinct flavour profiles than others. Although, you can't always identify each ingredient when you drink it. The smoothies often taste overall fruity but with few predominant flavours.
These smoothies are pretty expensive, though. With the cheapest subscription option being just shy of £60 a month, this is a lot to commit to each month. I don't think these smoothies are overpriced, especially when you look at the price per smoothie, but committing to a monthly subscription is costly.
I definitely think some one-off purchase options and cheaper subscription plans should be available. Some people may just want a couple of smoothies a week to reduce the price. I'm not convinced I'd spend £60 every month for smoothies, even though I appreciate that the quality ingredients are costly and you 100% pay for the convenience.
Overall, I think these healthy smoothies are great. I'm reaching for them frequently and love that they significantly increase my fruit and veg intake in a matter of minutes. If there were one-off purchase options or cheaper subscription alternatives like 5 smoothies a month, I'd commit to buying these.
Get 15% off kencko with my exclusive code AWC15. Shop here.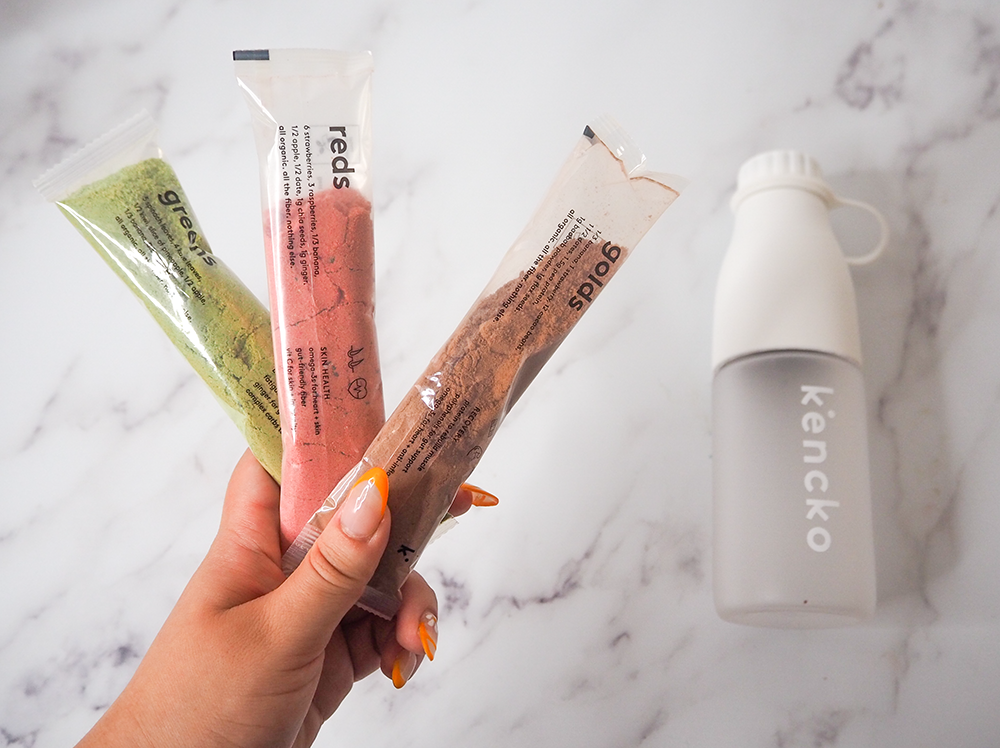 Do I recommend kencko smoothies?
kencko's offering is strong. The smoothies are healthy, convenient, and great for those wanting to increase their fruit and veg intake. There are a lot of flavours to choose from, and I think the smoothies overall taste nice.
I think there's room for improvement in how well the sachets dissolve in liquid. They're a bit clumpy and grainy at times. I feel a smoother consistency would appeal to a much wider audience. I also think some cheaper price points would make these smoothies more accessible to people. While I don't think the smoothies are overpriced considering the ingredients, the commitment to a minimum of £60 a month is a lot.
Rating: 4 stars
But if you're looking to increase your fruit and veg intake quickly and love smoothies, I'd highly recommend kencko. I'm really enjoying these healthy smoothies and can't wait to try all of the flavours.
---
Would you try kencko smoothies? Let me know in the comments below.