Last Updated on 23rd September 2020 by Sarah Sarsby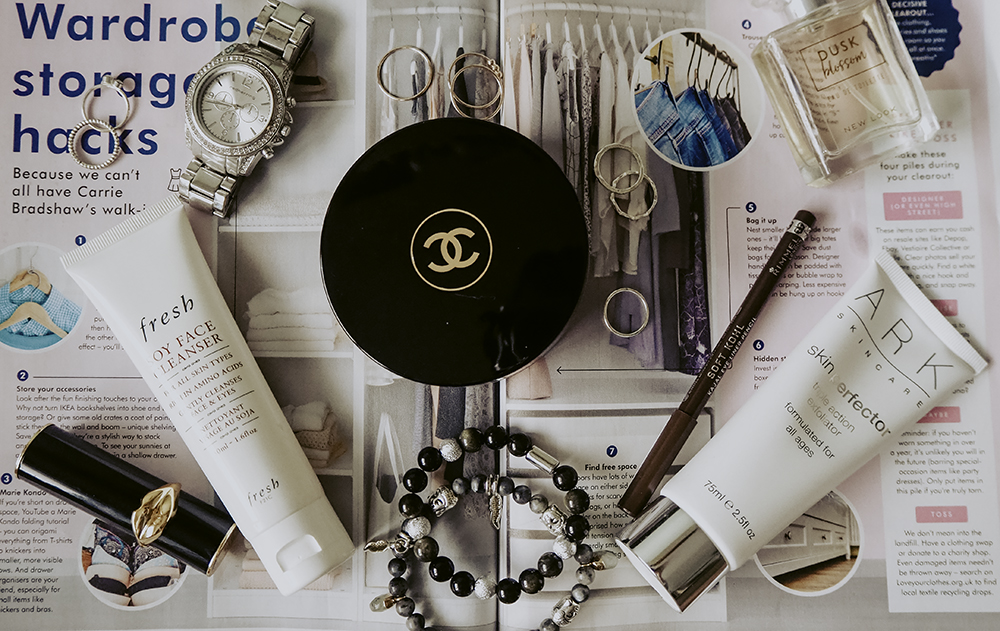 I'm back with another instalment of my monthly faves series and due to these strange circumstances, it's a great time to be playing around with different beauty products.
Each month, I round up my top 5 makeup and skincare products that I've been reaching for. Some products are new but some are old faves that I've reignited my love for.
I love playing around with different beauty products, whether that's working out which products work for my skin of trying a bold new eye look. My blog is a creative space for me to share all of my thoughts, looks and reviews.
If you'd like to know which products I've been reaching for this March, keep on reading.
1. ARK Skincare Triple Action Exfoliator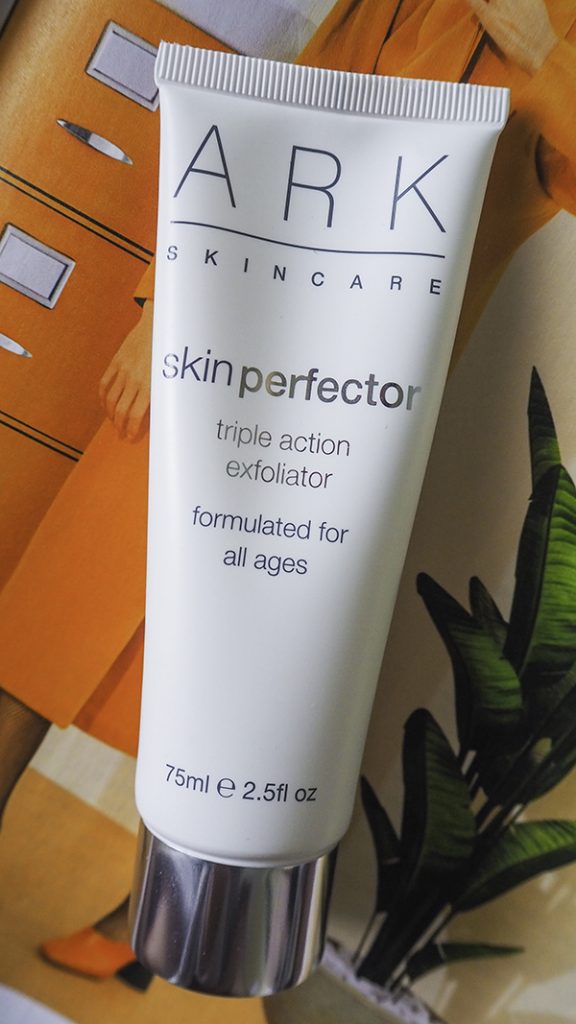 I've been lucky enough to have ARK Skincare gift me a selection of products to review. Although I've not managed to try them all out yet, I've used the ARK Triple Action Exfoliator and it's pretty spectacular.
I could tell the exfoliator was going to be good from the formula. When I applied it to my wet face, it was thick and turned into a sort of paste. After rinsing it off, my skin was left incredibly soft and smooth.
As I mentioned in my full review of the ARK exfoliator, I'd never taken to an exfoliator before. All the ones I'd tried before had been pretty average. However, the ARK one is incredible and is instantly satisfying after using it. I can't stop touching my face after using the product because there's no texture at all.
If you want skin that feels completely renewed, the ARK Skincare Triple Action Exfoliator is ideal.
Where to buy
The ARK Skincare Triple Action Exfoliator costs £35 and can be purchased from ARK's website, lookfantastic or Amazon. I think this is a good price as you won't need to use the exfoliator often, so it will last a while, and you'll get excellent results.
Rating
5 stars. This one's a no-brainer.
2. Rimmel Soft Khol Eyeliner in Sable Brown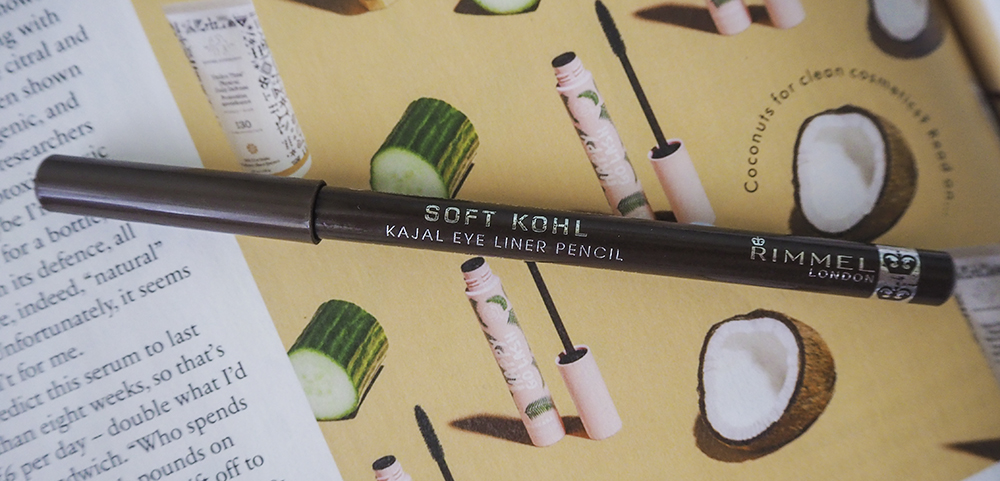 I've always loved black winged liner but recently I've been obsessed with using brown liner around the eyes to create a soft, sultry and smokey look.
I purchased the Rimmel Soft Kohl Eyeliner in Sable Brown a while ago after realising I didn't own a brown eyeliner. Although this perhaps isn't the best kohl eyeliner out there, it certainly does the trick. It's a nice shade as well as it's not too warm or too ashy.
I recently used the eyeliner to create a wearable brown smokey eye.
My main criticism is that I wish the pencil was softer and creamier. You have to apply the liner very lightly or else it feels like you're dragging it across your eyes. I'd love some good brown liner recommendations if you have any!
Where to buy
At a very affordable £2.24, you can purchase the Rimmel Soft Kohl Eyeliner from Boots, Superdrug, Amazon or the Rimmel website. This is such a bargain so if you want to pick up a cheap brown eyeliner quickly, I'd recommend this one!
Rating
I think the Rimmel liner deserves 3.5 stars. It does the job but it definitely won't win any awards for its formula. I'd like to try out a different brown kohl liner in the future for a creamier and easier-to-use formula. However, it's helped me create some lovely looks and I'm glad I purchased it.
3. Soleil Tan de Chanel bronzer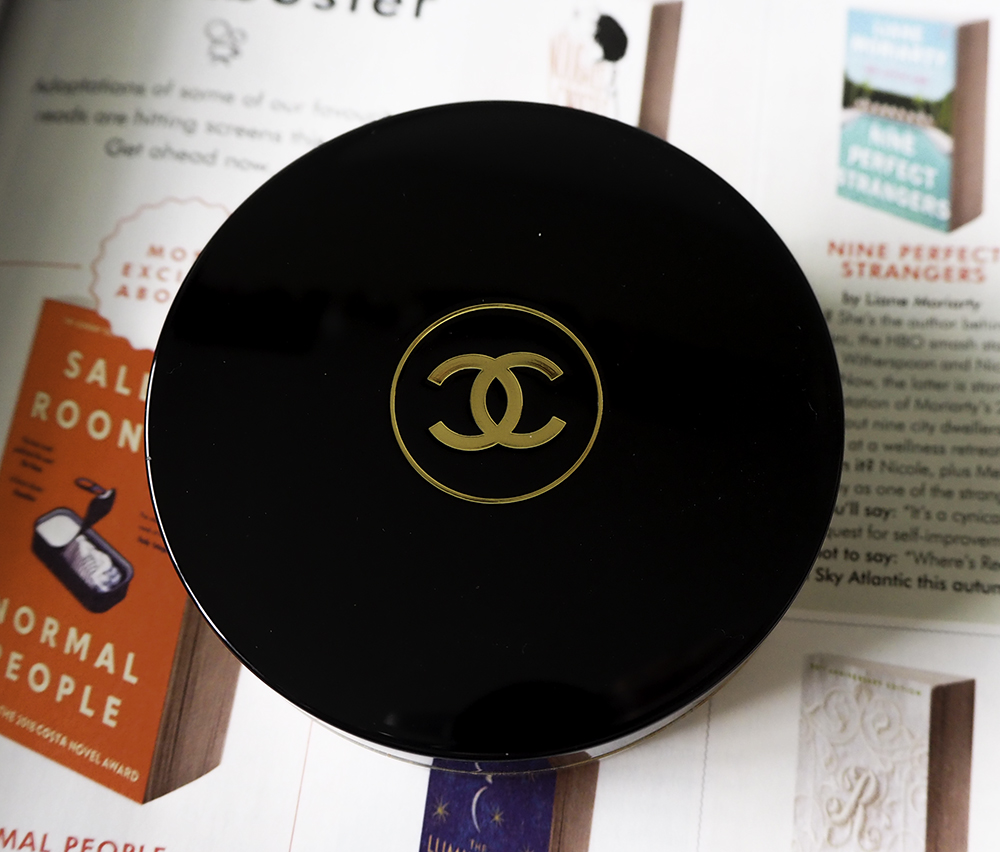 Soleil Tan de Chanel is a well-loved bronzer and sports the iconic, sleek Chanel packaging. I love including this product in makeup flatlays because it photographs so well!
I've had the Chanel bronzer for a while but have recently refound my love for it. After purchasing the Physician's Formula Butter Bronzer – which made it into my May 2019 faves – I kept using that one and pushed the Chanel bronzer to one side.
But I used Soleil Tan de Chanel the other week and forgot how much I loved it. The shade is beautiful because it gives you a stunning, sunkissed and natural glow without looking too orange or too warm.
I use the Morphe M439 brush specifically with the Soleil Tan de Chanel because it buffs the bronzer into your skin perfectly. The bronzer is quite hard and not very powdery so the dense brush helps pick up and disperse the product with ease. You don't need to worry about blending the bronzer as it just blends itself out!
It's honestly such a lovely, natural bronzer and I'd certainly repurchase it.
Where to buy
The Chanel bronzer is on the pricey side as it costs £40. I appreciate this is a lot for a bronzer but I'm obsessed with the shade and the way it blends out into the skin.
You can buy it from Chanel, Debenhams and Harvey Nichols. It seems like Chanel is updating the formula so the original product is out of stock on a lot of websites. Both Chanel and Harvey Nichols seem to have the new formula already. At the time of writing this post, Debenhams is the only place to still stock the old formula.
Rating
I think Soleil Tan de Chanel is worth 4.5 stars. It's a beautiful bronzer but there are other great bronzers out there – like the Physician's Formula Butter Bronzer – that are a fraction of the price. I still love it though!
4. Fresh Soy Face Cleanser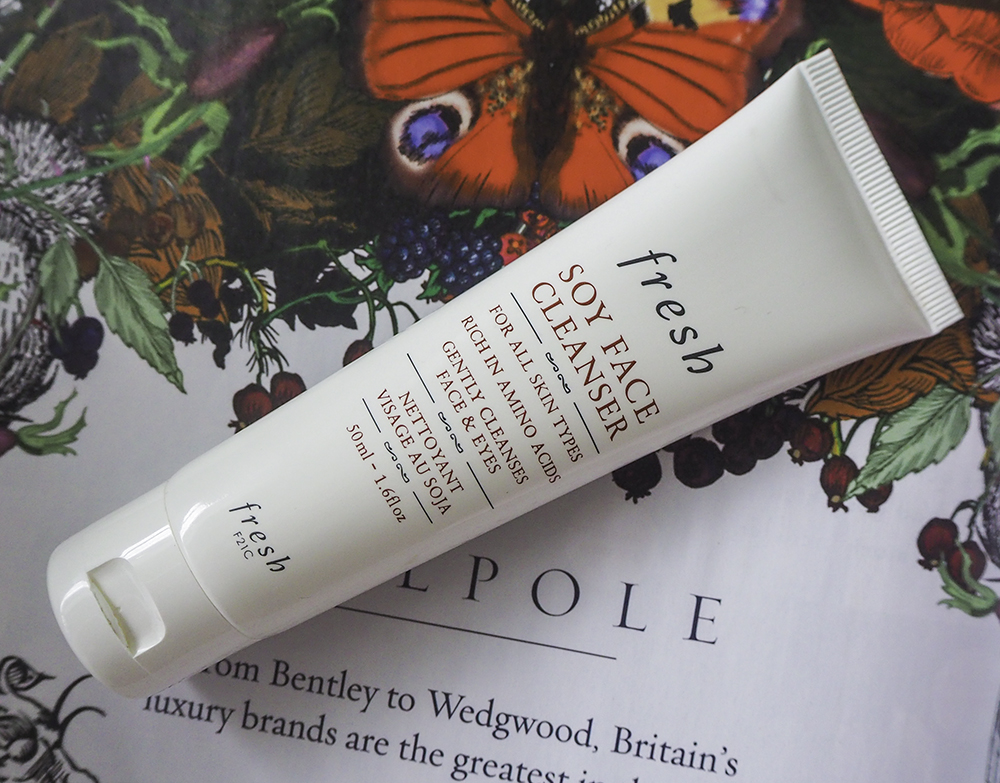 I started using the Fresh Soy Face Cleanser last week and thought I'd share my opinions on the product.
My favourite thing about this gel cleanser is its lightweight and creamy texture. When you apply it to your face, it's so soft and gentle. I can see why this product would be suitable for all skin types because it's not stripping whatsoever and is a joy to use.
Cleansers are my favourite part of my skincare routine so I've tried a lot in my time. However, this one is not among my favourites because I don't find it lathers up well. This is definitely more of a personal preference as opposed to a drawback but I prefer cleansers that lather up more.
I also find this means I need to use more product to cover my face, so it's not as long-lasting as other gel cleansers. But it's a good price and I love how soft and gentle it feels.
Where to buy
The Fresh Soy Face Cleanser costs £11.50 for 50ml and £30 for 150ml. This is a good price for how much product you get. I personally opted for 50ml just to try it out but I don't think you'd have any problems with the 150ml.
You can buy the cleanser from Cult Beauty, Fresh, John Lewis or Space NK.
Rating
The Fresh Soy Cleanser is a gentle, well-priced and non-stripping cleanser but not my favourite one out there. For this, I'm giving it 4 stars.
5. Pat McGrath LuxeTrance Lipstick in Beautiful Creature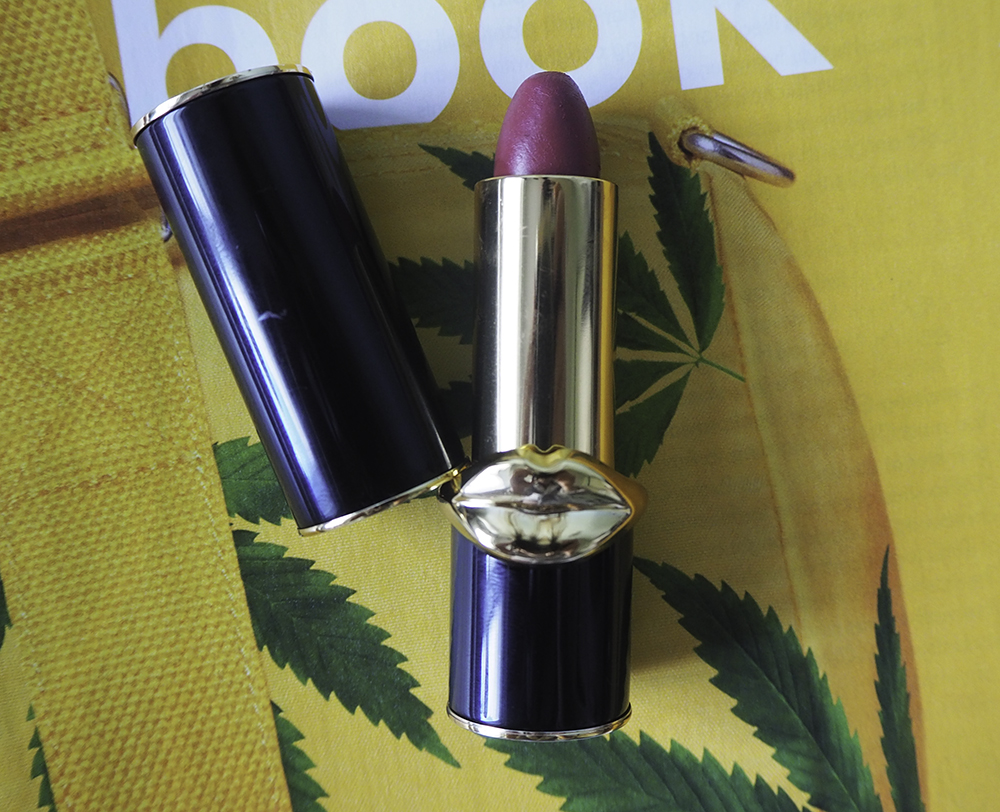 Okay, so I'd been dying to get my hands on a Pat McGrath product for such a long time and after trying out the LuxeTrance Lipstick in Beautiful Creature, I fell in love.
Although I love a matte lip, I've recently been leaning more towards glosses and creamier formulas. I have so many matte lipsticks in my collection that it's nice to add some variety. Plus, I think satin and creamy finishes are generally more flattering on the lips.
First things first, the packaging is stunning. It looks and feels expensive, and I love the black and gold contrast with the gold lips detail. It wins best lipstick packaging hands down. Amazing.
The LuxeTrance Lipstick is like a dream. It's insanely pigmented, glides over the lips effortlessly and is such a stunning shade. I hate when lipsticks sink into your lips and make them look chapped and dry but this formula keeps your lips hydrated and moisturised.
However, as much as I can bang on about the formula for ages, you need to see the swatch: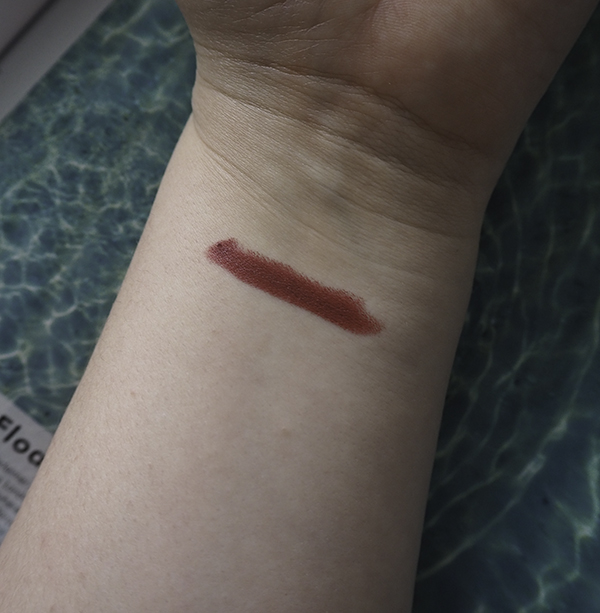 Pat McGrath describes this as a 'deep rose' which I think is very accurate. I adore it and I've never seen a shade like it. And whilst it looks strong and vivid on the lips, it's somehow still soft and pretty?
I'm not sure how it works but whatever the hell it is, I'm obsessed. It's made me want to try out even more lipsticks from the LuxeTrance range.
Where to buy
Retailing for a very pricey £35 (Pat McGrath makeup is known for being expensive) you can purchase the LuxeTrance Lipstick from the PatMcGrath website. I know this is very expensive for a lipstick but the formula is unreal and 100% worth the money.
Rating
5 stars. Easily. It's one of the best lipsticks I've ever used and I want to try more shades from the range.
Final thoughts
This monthly faves blog post was a bit more of a mixed bag. As much as I've reached for all of these products a lot this past month, not all of them scored highly and there were some drawbacks. However, they're all good products and all deserve a spot in this monthly faves post.
If I could only recommend one product to you, it would have to be the Pat McGrath LuxeTrance Lipstick. I adore it. This would be a great birthday present if you don't want to spend all of that money yourself!
---
Have you tried any products from my monthly faves post? If so, did you like them?