Last Updated on 19th January 2023 by Sarah Sarsby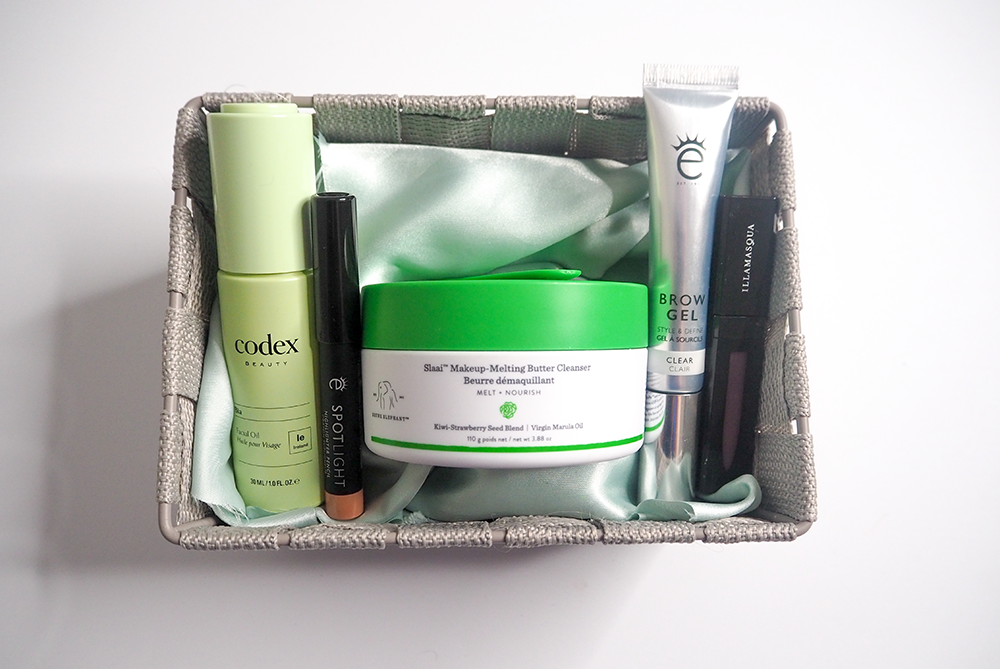 I'm back with my November 2022 beauty faves with killer makeup and skincare products that are still on sale for Cyber Monday. There are codes in this post for up to 30% off these amazing products, so get hauling while the hot deals are still happening.
I've been getting a lot of new products during the Black Friday sale. And I've 100% broken my no-buy/low-buy goal this year lol. I'm not mad, though.
It just means I honestly had a tonne of products to include in my November beauty faves. However, I've landed on 5 fantastic products that are worth adding to your beauty collection and ones that I constantly reach for! Keep reading to see which makeup and skincare products made the cut this month.
* This post contains some affiliate links. This means at no extra cost to you, I earn some commission if you purchase a product through my link. All thoughts are my own, though, as always. If you want to find out more, visit my affiliate disclosure page **
1. Eyeko Brow Gel – Clear*
£18 for 8ml
Use the code EYEKOM25 for 25% off Eyeko
Can you believe that the Eyeko Brow Gel – Clear is the first clear brow gel I've ever owned?! I'm not sure what I've been playing at, but this clear brow gel is great.
When I want a natural fluffy brow gel, I find myself reaching for the Eyeko Brow Gel – Clear. First, I fill any sparse areas of my brows (there are quite a few as I'm not blessed with full brows sadly). Then, I go on with the clear Eyeko brow gel for a subtle laminated look and brows that stay in place all day.
What I love about this eyebrow gel is that it's totally clear with no weird white flakes or crustiness. Many brow gels can be quite flaky, inflexible, or dry, but the Eyeko Brow Gel – Clear is very comfortable. It's easy to manipulate your brows into place and the gel dries completely transparently. The result? A natural laminated brow that lasts all day.
Rating: 4 stars
I'm really enjoying this clear gel for Insta-worthy brows.
2. Eyeko Spotlight Highlighter Pencil*
£15 for 1.4g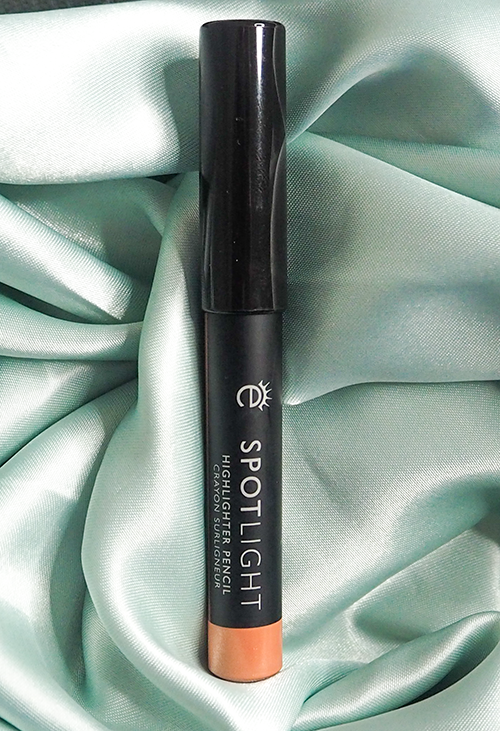 Use the code EYEKOM25 for 25% off Eyeko
To complete the fleeky brow look, the Eyeko Spotlight Highlighter Pencil draws attention to my laminated brows in the best way possible.
This brow highlighter illuminates the brow bone and arch for a radiant, lifted look. It can also be used on the inner corner for a monochromatic and bright-eye moment. The formula is soft, smooth, and easy to blend.
I've got the shade Champagne, which is a flattering gold shade that adds glamour to any eye look. Although the formula's shimmery, it never looks glittery or chunky.
Rating: 4 stars
I'm really enjoying the Eyeko Spotlight Highlighter Pencil for a touch of radiance to any eye makeup look and to help my brows stand out.
3. Codex Beauty Bia Facial Oil*
£50 for 30ml
I'm actually really low on the Codex Beauty Bia Facial Oil, as I'm using the facial oil every night.
This vegan and cruelty-free oil is ideal for gently nourishing the skin. It's packed with essential fatty acids and vitamins to lock moisture in. I personally love using a facial oil overnight to avoid a greasy look, as I really go for it when I apply them lol.
I love that the Codex Beauty Bia Facial Oil softens skin, absorbs quickly, and never feels heavy. My skin can get a bit dehydrated when I've got central heating on, but this restorative facial oil sorts out any dehydratedness or dryness overnight.
My only gripe is that the whole Bia line has a bit of an odd scent. It's quite earthy and not in a great way if I'm honest. The facial oil doesn't escape the slightly off-putting scent. The smell disappears after a few minutes, and it's not as bad as people make out, but it's not ideal.
It doesn't give me quite as glowy a look as other facial oils I've used either. But, it's great, gentle, and does a fab job at nourishing the skin.
Rating: 4.5 stars
I originally gave the Bia Facial Oil 5 stars in my Codex Beauty review, but after using this oil for longer, it's just not quite a 5-star product for me. There are other oils that stand out more, but I still really like this one.
4. Illamasqua Eye Paint*
£19 for 5.5ml
CYBER MONDAY: Illamasqua is offering an extra 5% off the site with code ILLAXX5. The code works on top of sitewide discounts. Offer ends on 1st December. Avoid disappointment and shop now!
The Illamasqua Eye Paints have a special place in my heart. They're some of the best eyeshadows I've ever used.
These matte liquid shadows are a joy to play with. They're creamy, comfortable, pigmented, versatile, blendable, and buildable. You can do a sheer wash of colour or build up pigment for a vivid colour statement easily. The shades are gorgeous and they look so pretty on. I'm obsessed with how they last for 10 hours without fading, smudging, or creasing.
I've got 4 shades of the llamasqua Eye Paints, and you can see my swatches plus a makeup look in this post.
Genuinely, these eyeshadows are incredible. They work well with other eyeshadows and are the ultimate swipe-and-go eye product.
Rating: 5 stars
If you pick up one makeup product for Cyber Monday, make it the llamasqua Eye Paints. They're simply divine.
5. Drunk Elephant Slaai Makeup-Melting Butter Cleanser
£29 for 110g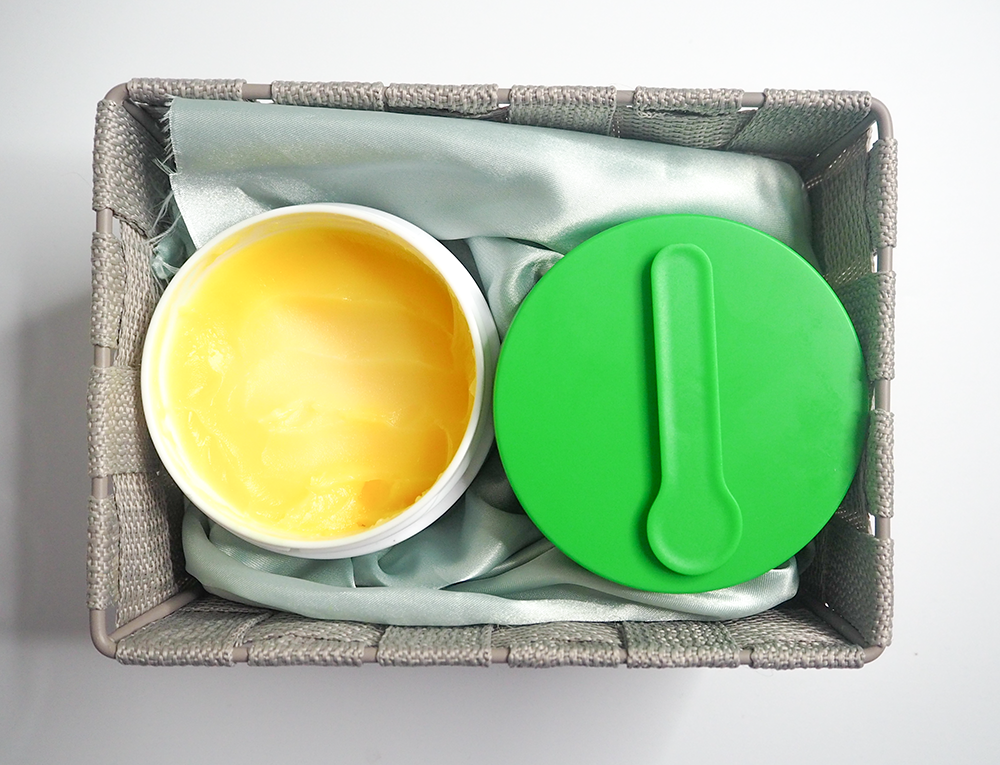 Get 20% off the Drunk Elephant Slaai Makeup-Melting Butter Cleanser at LookFantastic with my exclusive discount code LFTFBLOGSARAH. Shop here
The Drunk Elephant Slaai Makeup-Melting Butter Cleanser is an oldie but a goodie.
This gentle balm effortlessly melts away makeup, dirt, SPF, and any grease from my skin. I find that a lot of first cleansing balms are functional but not always that fun to use. However, I love the bright yellow colour, and the way the rich texture melts into my skin quickly is simply *chef's kiss*. The cleansing balm is really fun to use, and I look forward to doing my first cleanse every evening because of it.
After using the cleansing balm, it makes my skin feel soft, smooth, and nourished. I love that the balm improves the condition of my skin beyond just cleansing!
I'm only not awarding this 5 stars as it's not my all-time fave cleansing balm. I've also used a couple of cleansing oils or balms that are half the price and perform just as well!
Rating: 4.5 stars
I enjoy using this rich but non-sticky cleansing balm every evening.
Final thoughts on my November 2022 beauty faves
And that's my November beauty faves finished! If I could only recommend one product for you to purchase from this list, it's the llamasqua Eye Paints. They're simply phenomenal.
---
Have you picked up any makeup or skincare products for Black Friday and Cyber Monday? Share your haul details in the comments!