Last Updated on 27th July 2022 by Sarah Sarsby
My May 2022 beauty faves feature 5 phenomenal products from RoC Skincare, Pat McGrath Labs, facetheory, and Beauty Pie. If you're looking for some new skincare or makeup holy grails to add to your collection, you may just discover some new favourites in this post.
Last month, I did a major Beauty Pie haul and then closed my membership. Beauty Pie is awesome. A lot – but not all – of the products I've tried from the brand have been excellent. However, in line with my makeup no-buy/low-buy and the fact I have a tonne of beauty products already, I was just sitting on an accumulated membership allowance. I hate being wasteful, so I decided to use up my allowance and then end my membership. You might see Beauty Pie products feature in upcoming blog content, as I purchased a lot of products.
To see what makeup and skincare products I've been obsessed with this month, keep reading.
** This post contains some affiliate links. This means at no extra cost to you, I earn some commission if you purchase a product through my link. All thoughts are my own, though, as always. If you want to find out more, visit my affiliate disclosure page **
1. RoC Skincare Soleil-Protect Anti-Wrinkle Smoothing Fluid SPF50*
£17.99 for 50ml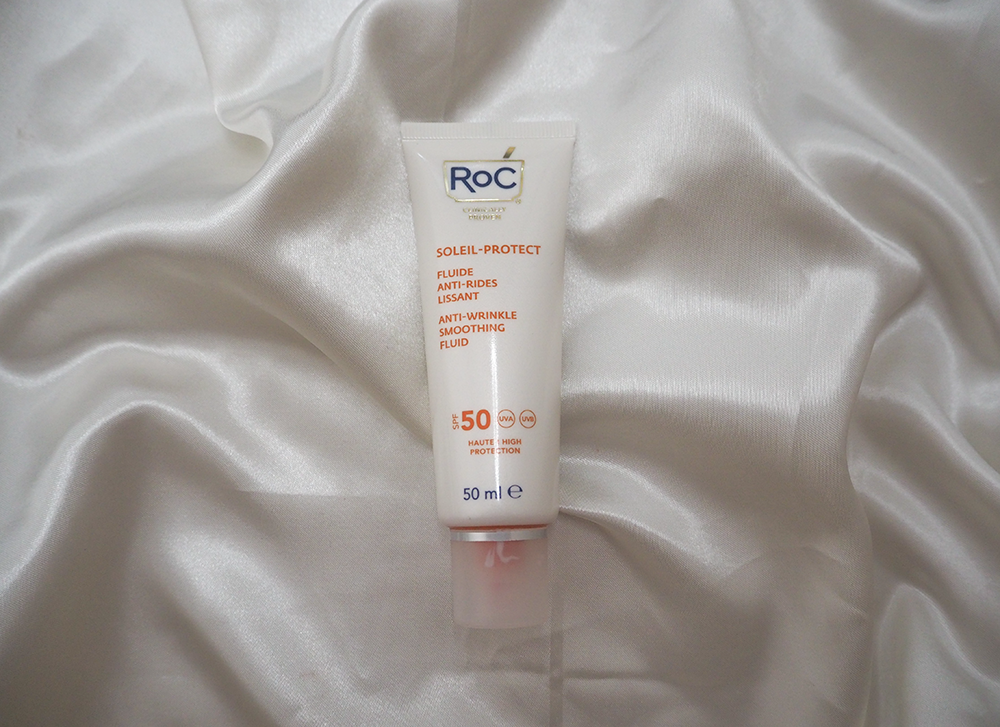 Get 20% off the RoC Skincare Soleil-Protect Anti-Wrinkle Smoothing Fluid SPF50 at LookFantastic with my code LFTFBLOGSARAH. Shop now.
If you read my RoC Skincare review, you already know I love the Soleil-Protect Anti-Wrinkle Smoothing Fluid SPF50.
This sunscreen delivers broad-spectrum sun protection all in a lightweight and absorbent formula. It's hydrating, goes smoothly onto the skin, doesn't leave an ashy cast, and feels great. Not only does it have moisturising benefits, but it also makes my skin look dewy and healthy.
Many SPFs can make your skin look quite flat. They often have a mattifying effect that makes your skin look dull. However, this one imparts subtle radiance, which I adore.
Rating: 5 stars
This is one of my favourite SPFs ever. I love it.
2. Pat McGrath Labs Skin Fetish: Divine Blush in Nymphette
£30 for 9.76g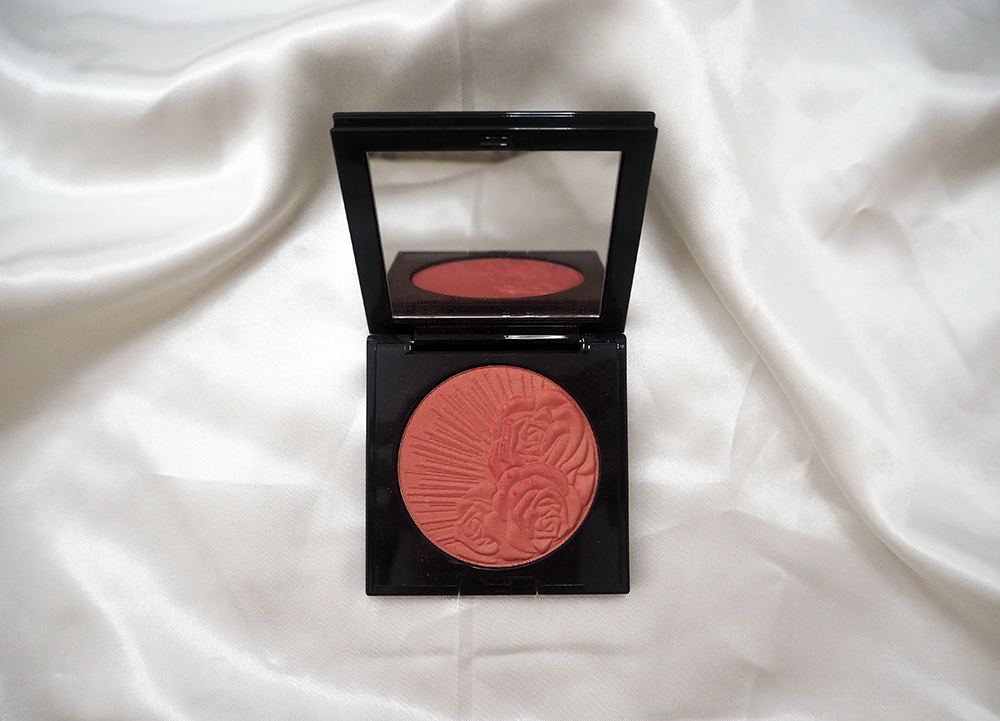 I recently purchased the Pat McGrath Labs Skin Fetish: Divine Blush in Nymphette in a sale, and I regret not picking it up sooner.
The shade Nymphette is a soft, natural, warm-toned pink. It has a subtle gold shimmer that doesn't look chalky, chunky or glittery. Instead, it gives your cheeks this lit-from-within glow. If I wear this blush on the high points of my cheeks, it's like a blusher and highlighter in one.
As with all Pat McGrath products, the packaging is amazing. It's heavy, luxe, the mirror is big and high-quality, and the actual blusher itself is stunning. The rose press is gorgeous. Very Instagrammable!
The blush is also easy to blend. It's actually fairly sheer, so you can easily layer the product to get your desired intensity. One light swirl of your brush into the blusher pan gives a very natural flush of colour.
Rating: 5 stars
My favourite powder blusher ever. It's a beautiful product.
3. facetheory Relaxing Night Cream M10 PRO*
£19.99 for 50ml
Get 30% off all facetheory products with my code AWCBLOGSARAHA30. Shop now!
facetheory Relaxing Night Cream M10 PRO is a new discovery. And it's amazing.
This sumptuous night cream is a truly restorative product. By morning, my skin is softer, smoother, nourished, and fresher. It's a super-emollient and moisturising product, so if your skin is on the drier side, or in need of a boost, this regenerating night cream will give it some extra TLC.
Formulated with encapsulated melatonin, vitamin E, peptides, and shea butter, this night cream promotes skin regeneration. It's also vegan and cruelty-free, which is amazing.
I've only been using this night cream for about a week, and my skin already feels more hydrated. I can't wait to see the results over the next few weeks.
Rating: 5 stars
This is a fantastic night cream.
4. Beauty Pie Wondergel Long Wear Lip Liner in Sexy Berry
£5.65 for 1.25g
Recently, I've been exploring muted berry lip shades, and this Beauty Pie Wondergel Long Wear Lip Liner in Sexy Berry is right on the money.
This lip liner is creamy, pigmented, and pretty long-wearing. It's not the most long-lasting lip liner I've ever used – Makeup Forever, M.A.C. and Vieve lip liners all last longer – but it does stay put for a good 5 hours. The liner is soft and never tugs as you line your lips. I despise dry lip liner formulae, so this creamy one is spot on.
My favourite thing about this lip liner is the colour. Sexy Berry is a gorgeous understated berry that looks romantic and subtle. It would be ideal for a date night. I also like that it's wearable during the day but could be paired with a bold eye for some evening glam too.
Rating: 4 stars
You really can't go wrong with this lip liner for £5.65 (if you're a Beauty Pie member).
5. Beauty Pie Shine Up Lip Colour Balm Stick in Sexy Berry
£6.30 for 2.5g
To pair with the Sexy Berry lip liner, I also picked up the Beauty Pie Shine Up Lip Colour Balm Stick in Sexy Berry.
I absolutely love this lip colour balm. It packs some pigment, so you're left with a subtle flush of colour on your lips. However, you can build up intensity easily for a more intense muted berry shade.
I've never been a fan of tinted lip balms until recently, and I'm obsessed with how this Beauty Pie balm stick looks. The formula is super hydrating with a subtle shine for plump and healthy lips. The shade Sexy Berry is to die for. I'd wear this as part of a 'clean girl' aesthetic. All in all, it's more lightweight than lipstick and offers a more natural shade, so it's perfect for a speedy makeup look.
If I want to look more put together but am under time constraints, I opt for the Beauty Pie Shine Up Lip Colour Balm Stick in Sexy Berry.
Rating: 5 stars
I wish I'd picked this sheer lip balm tint up sooner. It's beautiful.
This is how the Beauty Pie Sexy Berry lip liner and lip balm combo look on:
So pretty, right? I love this lip combo!
Final thoughts on my May beauty faves
And that's my May beauty faves wrapped up. If I could only recommend one product from this list, it's got to be the Beauty Pie Shine Up Lip Colour Balm Stick in Sexy Berry. It's such a gorgeous, natural product, that very much fits in with the current 'clean girl makeup' TikTok trend. Plus, for Beauty Pie members, it's affordable and super easy to wear.
---
What are some of your fave lip combos? I'd love to hear from you in the comments!