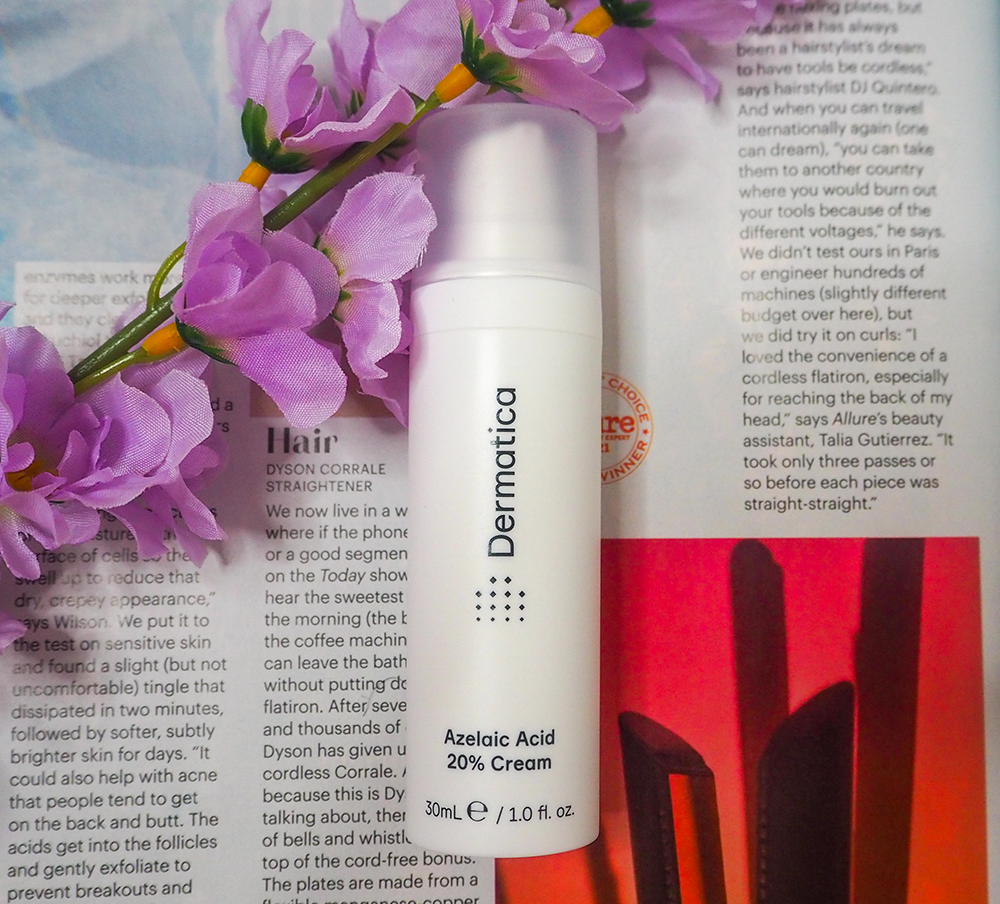 If you have redness, spots, blemishes, dark spots or uneven skin tone, this Dermatica Azelaic Acid 20% Cream review is for you!
Azelaic acid is one of my favourite skincare ingredients. This versatile, powerful ingredient can treat a wide range of skin concerns, including redness, uneven skin texture, blemishes, dullness, and much more. It's underappreciated in many ways, as other ingredients often take the spotlight.
In this post, I'm discussing Dermatica's over-the-counter (OTC) Azelaic Acid 20% Cream. OTC means that this isn't prescription skincare, unlike Dermatica's custom prescription options (more on that here). Anyone can buy this azelaic acid cream without consulting a dermatologist.
Keep reading to find out more about this powerful cream and why you need this in your skincare routine.
** This post contains some affiliate links. This means, at no extra cost to you, I earn some commission if you purchase a product through my link. All thoughts are my own, as always. If you want to find out more, visit my affiliate disclosure page **
What is Dermatica?
Founded in 2018 by Dwayne D'Souza, Dermatica is an online dermatology service that creates bespoke skincare prescriptions based on your skin's needs. Dwayne felt that high-quality, dermatology-recommended, and evidence-based prescription skincare was out of reach for the vast majority of the population. He created Dermatica to change this.
Dermatica is the fusion of a multidisciplinary team encompassing consultant dermatologists, pharmacists specialising in dermatology, GPs, clinical researchers and formulation scientists.

Dermatica
All prescriptions are created uniquely for the individual. Prescriptions are continually personalised, based on the individual's skin as it changes over time.
Dermatica Azelaic Acid 20% Cream ingredients and claims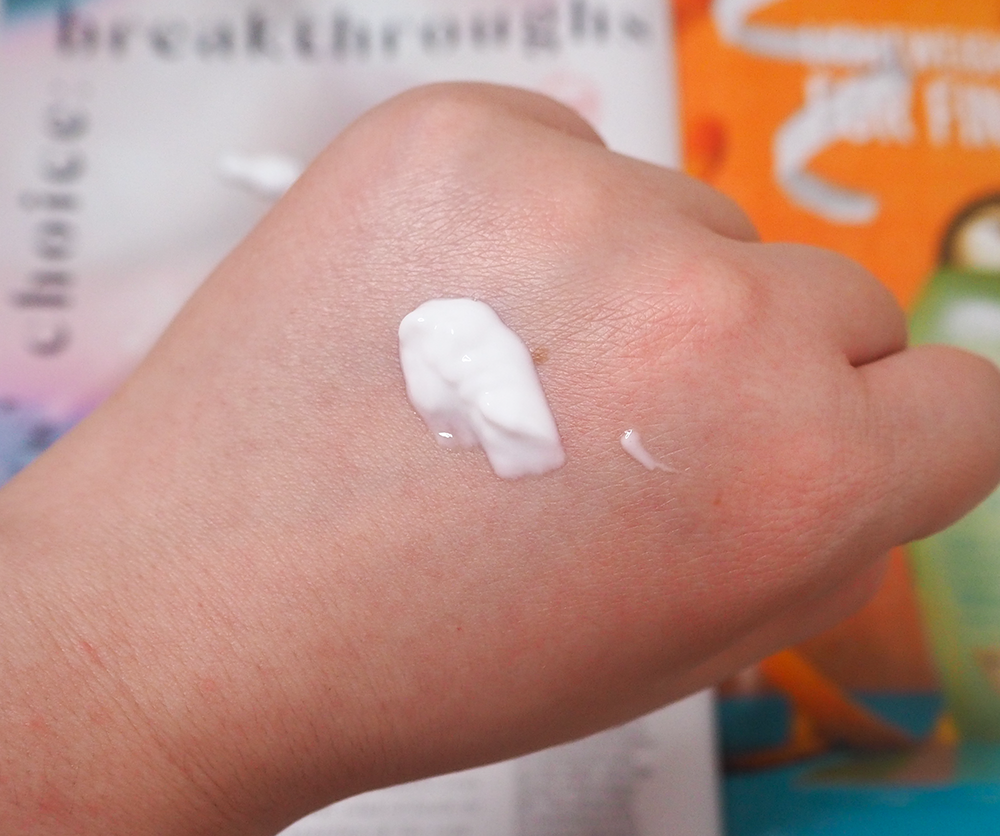 The Azelaic Acid 20% Cream is vegan and cruelty-free. This OTC azelaic acid cream is also free from alcohol and fragrance. It promises to:
Reduce the appearance of breakouts and redness
Fade dark spots, blemishes and marks
Refine skin tone and improve brightness
Dermatica says it uses the highest purity grades of azelaic acid for maximum effectiveness. This formula is enriched with glycerin and squalane to protect the skin barrier.
A powerful antioxidant found in nature, Azelaic Acid is easily absorbed into skin – helping it stay calm, combating environmental damage and improving brightness.

Dermatica
You can use the Azelaic Acid 20% Cream in the morning and evening. Use it after a cleanser, but before your moisturiser and SPF. Wait 4-5 minutes for the product to absorb before applying any other skincare products.
Key ingredients
Excluding water, the top 5 ingredients on the INCI list are:
Azelaic acid: treats a myriad of skin concerns, like reducing the appearance of redness and breakouts, fading blemishes, and refining skin tone. A true powerhouse ingredient
Propanediol: improves absorption of ingredients to their boost effectiveness in skin
Squalane: an emollient (softens or soothes skin) that helps prevent moisture loss and restores suppleness to skin. It has a lightweight and non-greasy texture and helps strengthen the skin's barrier
Dimethicone: an emollient with a non-greasy finish
Glycerin: has hydrating properties
See the full INCI list below:
Aqua, Azelaic Acid, Propanediol, Squalane, Dimethicone, Glycerin, Glyceryl Stearate, PEG-75 Stearate, Phenoxyethanol, Cetyl Alcohol, Tocopheryl Acetate, Acrylates/C10-30 Alkyl Acrylate Crosspolymer, Sodium Lauroyl Lactylate, Sodium Hydroxide, Ceramide NP, Ceramide AP, Phytosphingosine, Cholesterol, Carbomer, Xanthan Gum, Ceramide EOP
Honest ermatica Azelaic Acid 20% Cream review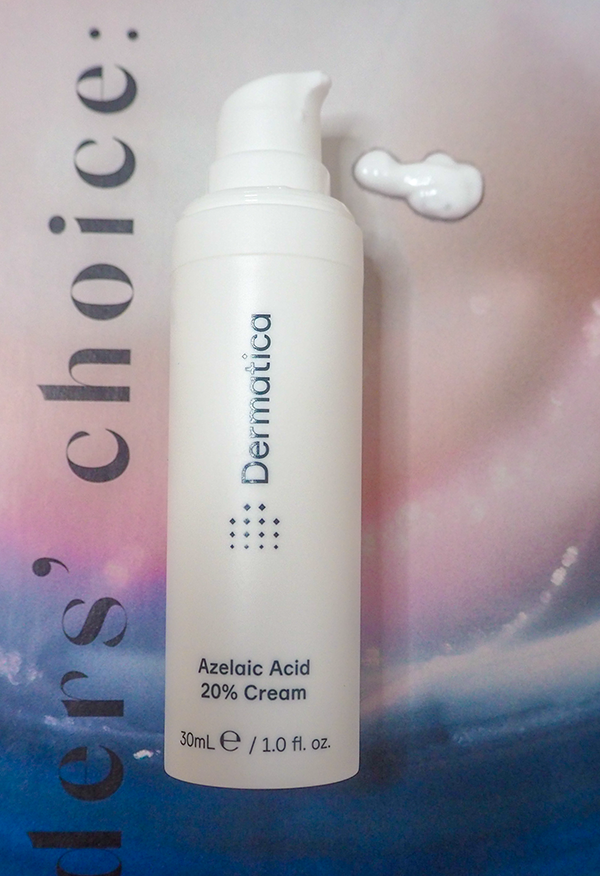 If you're looking for an affordable, highly effective OTC azelaic acid solution, the Dermatica Azelaic Acid 20% Cream is a must-try.
Boasting 20% azelaic acid and with this ingredient being the first on the INCI list (besides water), this is a powerful solution. Loads of skincare brands market their key "actives" on products, but when you look at the INCI list, those ingredients are right at the bottom. Disappointing, I know. Of course, the formula is king, so this isn't applicable to every product, but it is to a lot of them. It's so refreshing to see that a product marketed for azelaic acid features this ingredient right near the top of the ingredients list.
Azelaic Acid 20% Cream is more lightweight on the skin than a moisturiser and absorbs very quickly with an undetectable finish.
Since using this cream, my skin tone is more even, less bumpy, less red, and it looks very radiant. If I get any blemishes, I know the Dermatica Azelaic Acid 20% Cream will sort them out. It 100% meets all of its claims and is the best OTC azelaic acid solution I've tried.
Is this as powerful as my custom Dermatica rosacea prescription that features azelaic acid? No, it's not. My prescription delivers more transformative results and is tailored exactly to my skin. That has been the real game-changer for my rosacea.
However, my skin tolerates the OTC cream better as it's not as harsh. The OTC didn't take any adjusting to, whereas I had to build up to using my Dermatica prescription daily otherwise my skin would be very dry and sore. Plus, the Azelaic Acid 20% Cream is more accessible and affordable. You can pick this up right away, without needing consultations or reviews.
Where to buy
The Azelaic Acid 20% Cream costs £19.99 for 30ml and can be purchased from Dermatica. This is worth every penny. It's a versatile, high-performance solution that genuinely improves the look and feel of your skin. I couldn't be happier with it.
Do I recommend this azelaic acid cream?
1,000 times yes. I love everything about the Dermatica Azelaic Acid 20% Cream.
Rating: 5 stars
If you're looking for a new azelaic acid solution, this is the one to buy.
---
Looking for more money off your next beauty or lifestyle hauls? Check out my discount codes to save money on your next shop.