Last Updated on 23rd February 2023 by Sarah Sarsby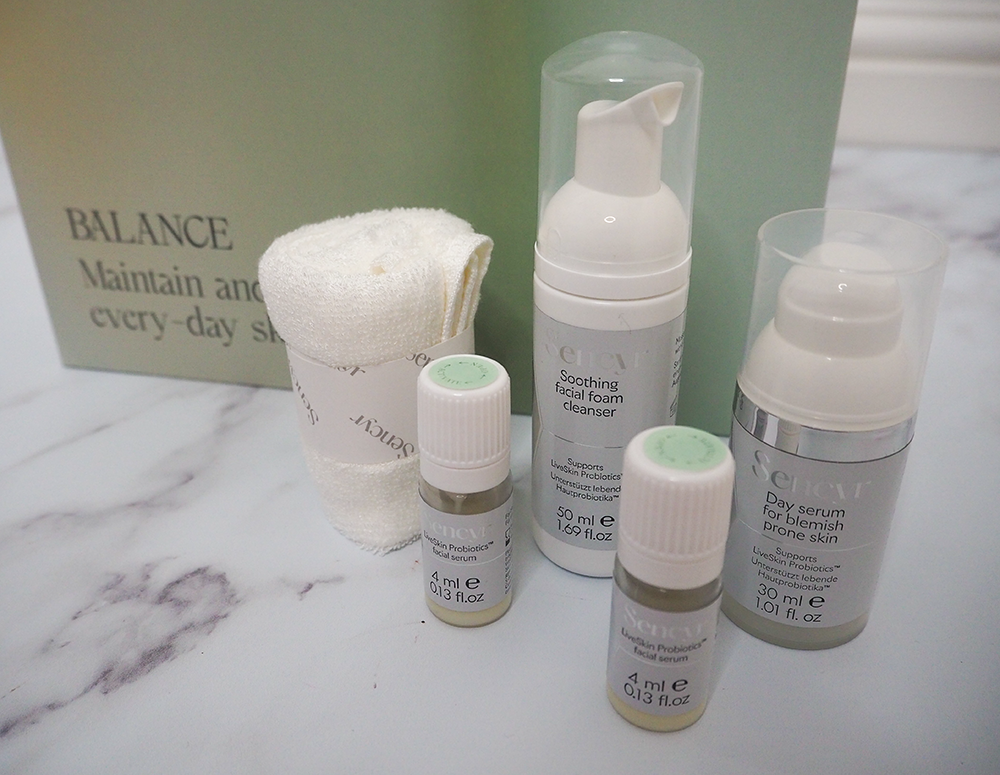 We've all heard of hyaluronic acid, vitamin C, niacinamide, and retinol, but what about probiotic skincare?
Sencyr offers patented LiveSkin Probiotics technology to help balance and restore the skin's microbiome. The result? Replenished and restored skin that's blemish-free and even. It's super innovative and interesting.
Although Sencyr products are primarily aimed at acne-prone skin, this pioneering skincare range would be great for many skins. It's a truly unique offering, so I couldn't wait to try the products.
In this Sencyr review, I talk about the skin's microbiome, how probiotic skincare works, what Sencyr is all about, and my honest experience with the products. Keep reading to learn about this exciting new brand.
What is Sencyr?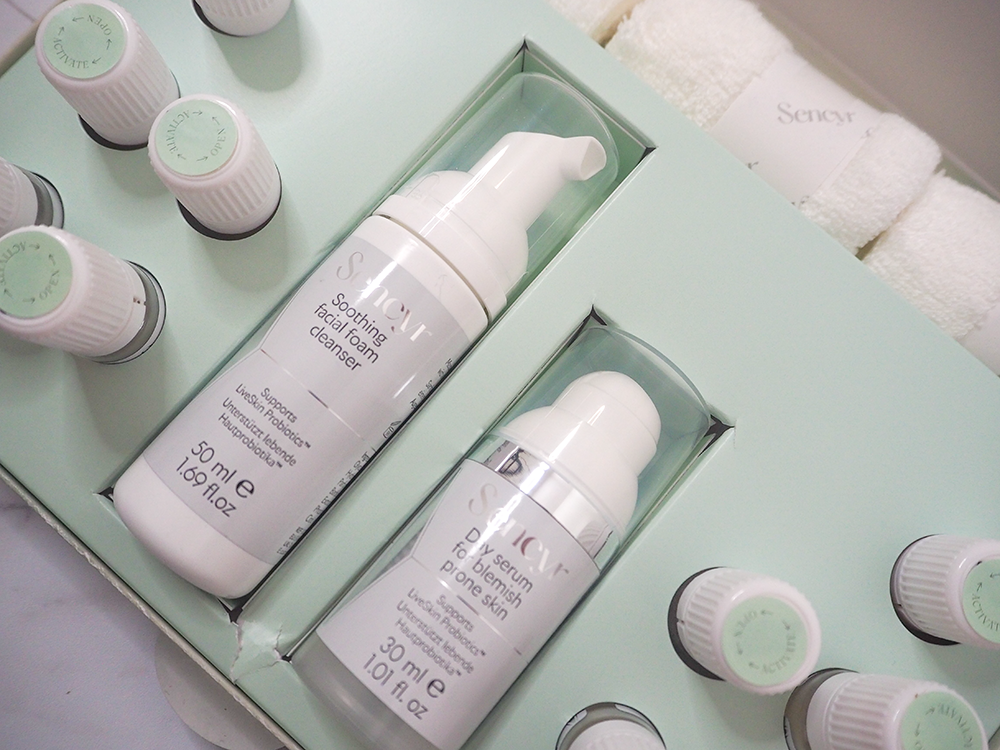 Offering a sustainable long-term solution to skincare that works, Sencyr delivers effective skin probiotics to target different concerns. The gentle range is specially developed for acne-prone skin.
There are 3 products available to purchase: Sencyr RESET, which is for those looking for a fresh start with their skincare routine; Sencyr BALANCE, which is designed to maintain healthy skin after using Sencyr RESET; and Sencyr CLEANSER, an everyday soothing cleanser to support the probiotic range.
All about the skin's microbiome
The following info is all from Paula's Choice, which perfectly explains what the skin's microbiome is:
"The skin's microbiome, or as some people refer to it "skin flora," is made up of a unique collection of microorganisms that greatly impact how skin looks and feels. This invisible eco-system has become a hot topic in the world of skin care, as an explosion of new research has revealed the importance of keeping it in check in order to effectively ward off negative factors that would otherwise deteriorate skin's appearance or worsen existing skin concerns.
"Skin's microbiome is made up of "good" and "bad" microbes that live on its surface. Surprisingly, you need both types to have healthier, more vibrant skin so the goal is to create a healthy balance. In doing so, the good bacteria on skin can flourish without letting the resident bad bacteria overtake it."
The difference between pre-, pro-, and postbiotics
As explained on Paula's Choice, here's a breakdown of pre-, pro-, and postbiotics:
"Probiotics are living microbes that exist on skin, playing a crucial role in stabilizing the microbiome.
"Prebiotics are the substances on skin that help feed and encourage the growth and healthy balance of probiotics.
"Postbiotics are the byproducts (new beneficial substances) that probiotics generate as they break down on and within skin's surface. Postbiotics help facilitate an optimal skin flora and maintain effective moisture balance plus strengthen skin's barrier against environmental stressors
"Skin's microbiome can easily become unstable from a number of internal or external factors including pollution, sun damage, and irritating skin care products. Balancing your skin's microbiome takes a combination of pre-, pro-, and postbiotic ingredients. It's important to find microbiome skin care that combines these three elements to see real results."
What is LiveSkin Probiotics technology?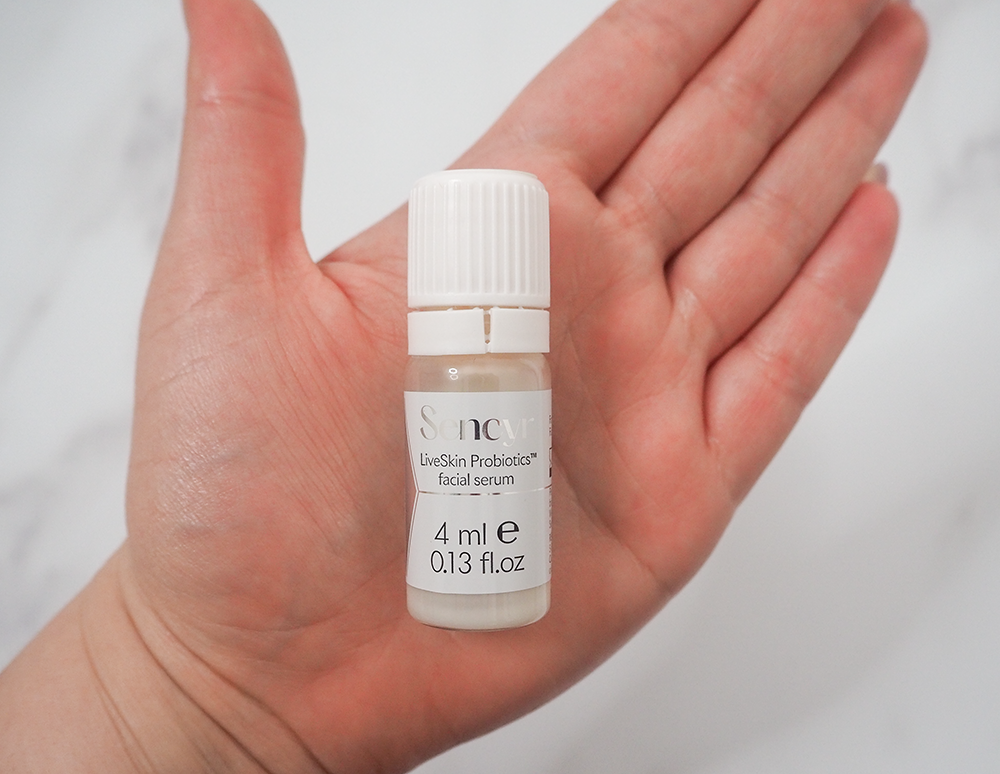 Sencyr's patented LiveSkin Probiotics technology is live skin bacteria that comes in a specially curated formula for acne-prone skin.
In simple words, we can now modulate a diseased skin microbiome to help bring it back to a healthy state.

Sencyr
When applied regularly, Sencyr's formula has been proven to naturally boost the population of the beneficial Cutibacterium acnes species on the skin and thus reduce acne relapses, according to the brand.
What products did I receive from Sencyr?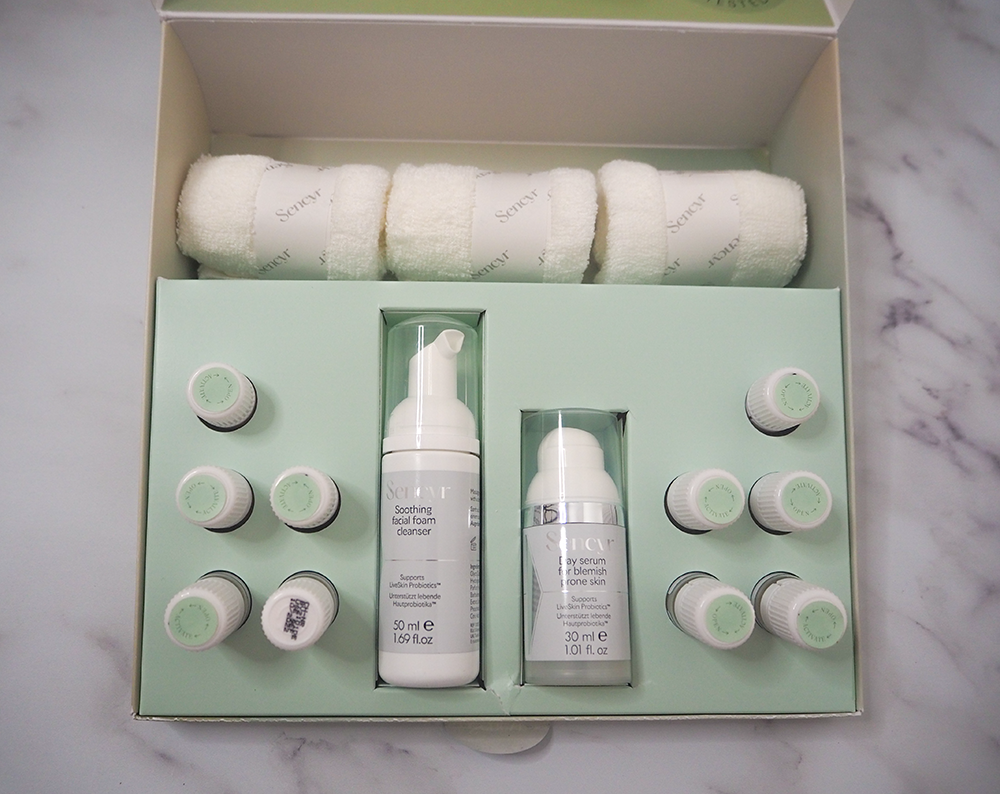 I received a special edition kit from Sencyr for review purposes. This kit is not available to purchase and is slightly different to the Sencyr RESET and Sencyr BALANCE retail kits.
Here's what I received:
Sencyr CLEANSER
3 towels
10 probiotic vials
Sencyr SERUM
Test strips
Alongside the products, I also received a brochure to explain how to use the skincare products. Keep reading for my honest review of these Sencyr products.
How to use Sencyr products
You use the cleanser and serum twice daily (morning and night) as you would with any other cleanser and serum. However, you only use a LiveSkin Probiotics vial at night, after cleansing and using the serum.
When using these products, Sencyr recommends sticking to a basic skincare routine i.e. cleanser, serum, moisturiser, and SPF (morning routine only). However, you can still use these products alongside your everyday skincare routine. You should always wear SPF.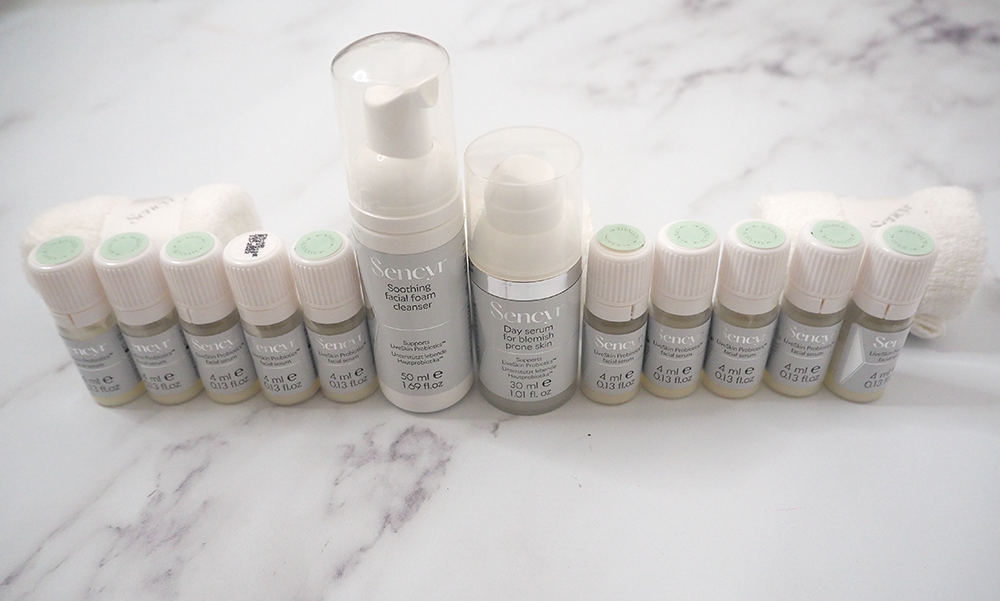 Here's what my skincare routine looks like in the morning and night while incorporating Sencyr:
Morning
Sencyr CLEANSER
RoC Skincare Multi Correxion Hydrate and Plump Eye Cream
Sencyr SERUM
Rodial Vitamin C Drops 
Codex Beauty Bia Hydrating Skin Superfood
RoC Skincare Soleil-Protect Anti-Wrinkle Smoothing Fluid SPF50 
Night
Beauty Pie Plantastic Apricot Butter Cleansing Balm
Sencyr CLEANSER
Sencyr SERUM
LiveSkin Probiotics vial
Dr Jackson's 02 Night Cream
As you can see, the Sencyr products slot in really nicely with my current skincare routines.
To use the probiotics, there is a powder and liquid part, and you need to activate the serum. Twist the cap clockwise with firm pressure for the powder to release into the liquid. Shake the vial in all directions for 20 seconds to ensure the powder mixes in with the liquid. Twist off the cap anticlockwise and simply apply the mixed serum to your skin. Super simple!
Honest Sencyr review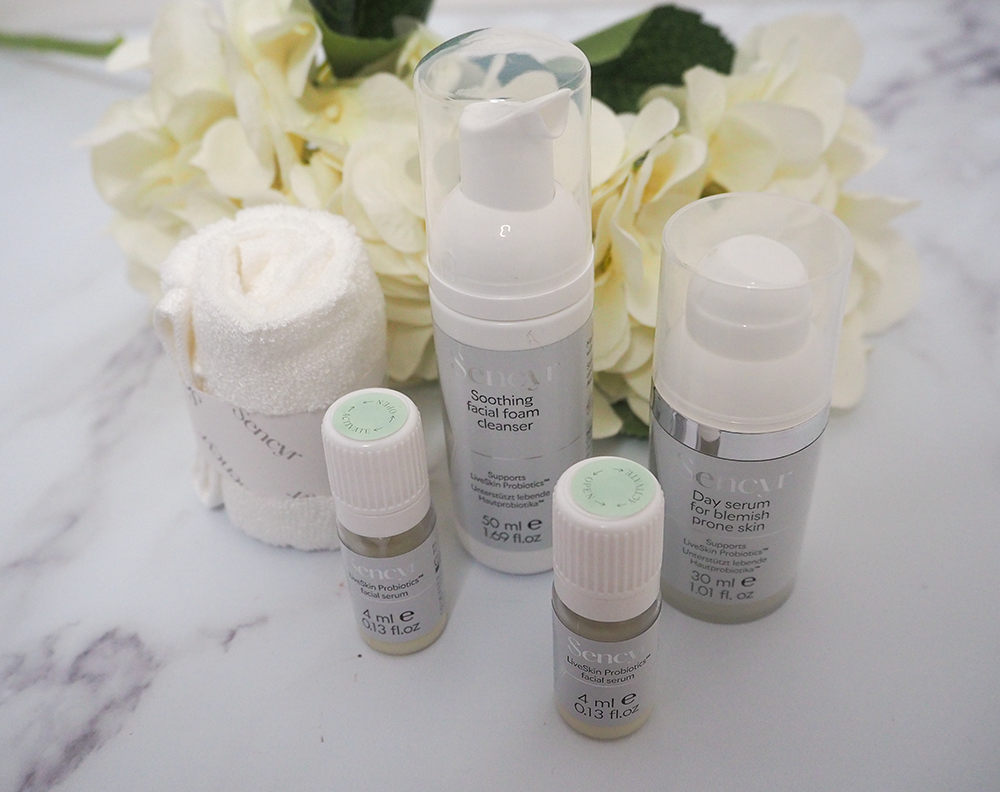 I'm really impressed with my Sencyr products.
The packaging is simple but effective. I wouldn't say the branding is as standout as some of the other brands in my collection, but it looks clinical. Like something you'd find at a skincare clinic.
Everything is really well explained in the brochure. All of the products are straightforward to use. The steps are easy to follow, so I knew exactly how to use the probiotics.
As a very welcome bonus, the towels are amazing. Super soft and gentle on the skin!
The cleanser and serum are effective but pretty basic. I've not noticed any major improvements since using the serum, but I think a lot of this is down to the fact that my skin is far more even from using my custom Dermatica prescription. Had I started using the Sencyr serum before my rosacea prescription, I think the difference would be noticeable. The cleanser is gentle and does the job, but it's not a game-changer. However, for problematic skin, these are great, non-fussy products that work.
Of course, the star of the show is the probiotics. These miraculous vials provide results both immediately and in the long term.
After using LiveSkin Probiotics, my skin is instantly more hydrated, radiant and smoother. It's like a smoothie for your face. The probiotics are thicker than your typical serum but still lightweight and absorbent.
I'm down to my last 2 LiveSkin Probiotics vials now, and I can honestly say I've seen a difference in my skin since using them. It's softer, smoother, more hydrated, and more blemish-free. I also get spots less frequently. These awesome vials really do a fantastic job at improving the overall look and feel of your skin. My skin is just generally healthier.
Where to buy
All of the products in the post are available exclusively at Sencyr.
The Sencyr CLEANSER retails for €37/£31.27.
Sencyr BALANCE costs €190/£160.60.
And the most expensive kit, Sencyr RESET, is available for €290/£245.12.
The kits are expensive, I know. But patented and innovative probiotics skincare isn't cheap!
If you've got pretty good skin already, this probably isn't a must-try for you, unless you want to spend some money on pricier skincare. I'm sure you'll love the Sencyr products! However, if you struggle with acne and are looking for a new solution, I highly recommend checking out Sencyr. It's high-performance and well-researched skincare with a difference.
Do I recommend Sencyr?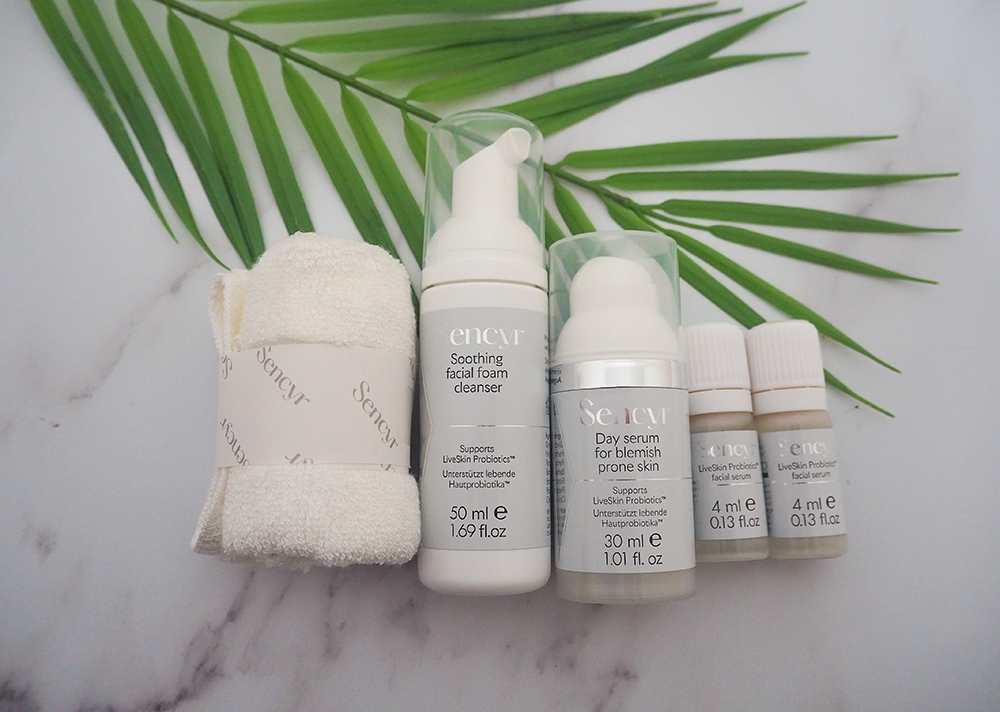 As a holistic solution, Sencyr truly works. If you've got acne-prone skin and are willing to make an investment, I think you'll be over the moon with these products.
Of course, if you have any concerns or questions about your skin, always speak to a dermatologist.
Rating: 5 stars
Sencyr is a fantastic concept that truly works. This high-performance range has made a difference to my skin after just 8 uses, so I can only imagine what my skin would be like if I used this in the long term.
---
Have you ever heard of probiotic skincare before?