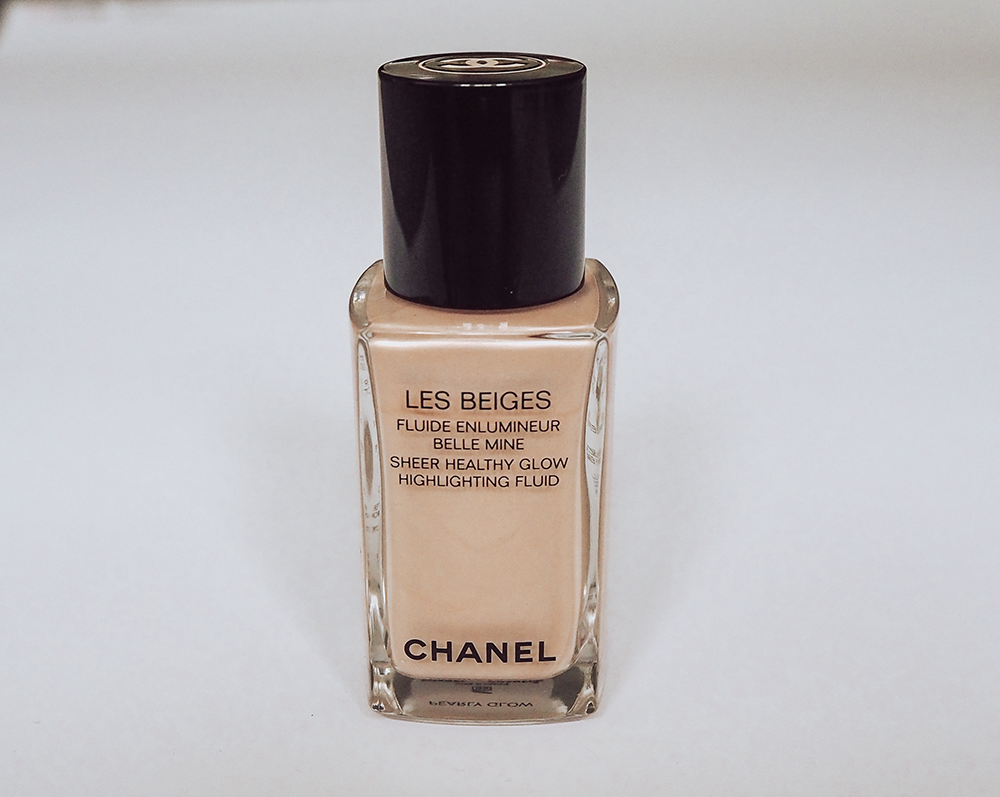 Today, I'm going to be reviewing the high-end Chanel Les Beiges Highlighting Fluid, which I purchased quite recently.
Chanel is one of those brands that I never really buy from, but I'm pretty much always impressed with the products when I do try them. It's one of those traditional over-the-counter luxurious brands. I'm actually using up the iconic Soleil Tan de Chanel as part of my project pan 2021.
When I saw the Chanel Les Beiges Highlighting Fluid, I immediately knew I needed it. Liquid highlighters are really my thing at the moment. You can wear them on the high points of your face, mix them in with your foundation, or even mix them in with your everyday moisturiser.
The shade Pearly Glow looked like the perfect shade, so I really wanted to try it. However, I'm very aware that £40 for a highlighter is expensive. So is this prestigious Chanel highlighter worth the steep price tag, or can you get better ones at the drugstore? Please keep reading for my honest review.
** This post contains some affiliate links. This means at no extra cost to you, I earn some commission if you purchase a product through my link. All thoughts are my own, though, as always. If you want to find out more, visit my affiliate disclosure page **
What is Chanel?
Chanel is an iconic, high-end and French fashion, goods and cosmetics company. It sells an expansive range of clothes, perfumes, makeup, skincare, watches, eyewear, and jewellery. What more can I say? This globally renowned brand speaks for itself.
Chanel Les Beiges Highlighting Fluid claims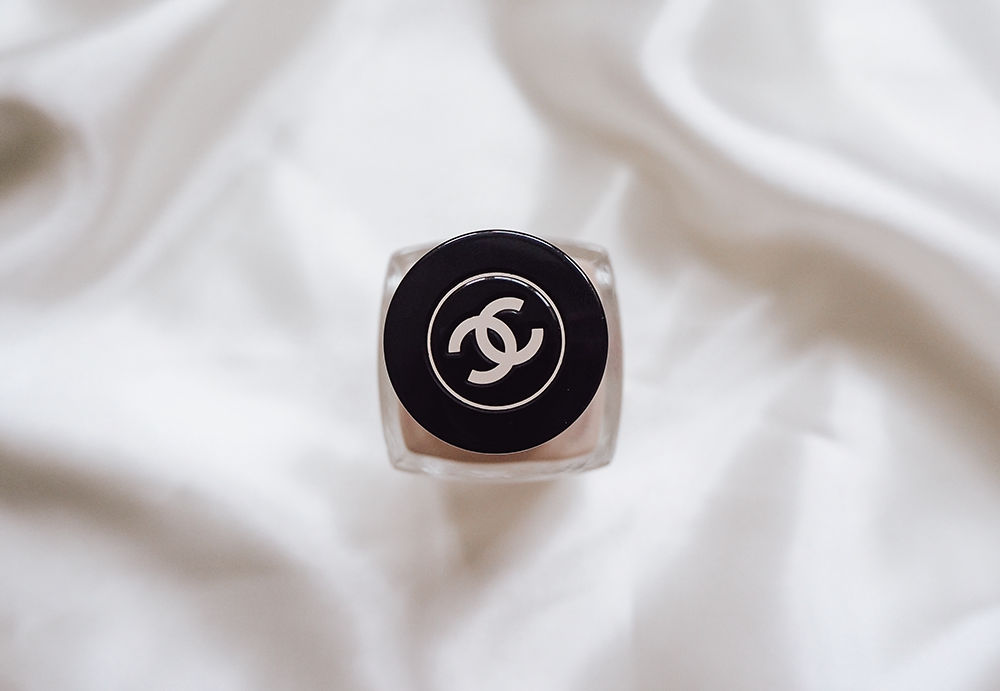 Chanel Les Beiges Highlighting Fluid promises to instantly illuminate the complexion, giving a lit-from-within glow and a subtle, sun-kissed effect. The liquid highlighter is described as sheer and lightweight. It claims to melt into the skin, feel comfortable all day long, and offer radiance for up to 8 hours.
Chanel also claims that this highlighting fluid gives a second-skin feel and soft-focus finish.
Pearly Glow – the shade I opted for – is described as a pearly ivory shade. According to Chanel, Les Beiges Highlighting Fluid can be used directly on bare skin, over foundation, and across the décolleté and shoulders.
Chanel Les Beiges Highlighting Fluid in Pearly Glow swatch
Before I dive into my Chanel Les Beiges Highlighting Fluid review, below is a swatch of the highlighter on my bare hand, without primer and slightly spread out. If you were to wear the highlighter on your skin, you'd obviously blend the product more. However, to give you an indication of the shade, iridescence and pigmentation, please see my swatch.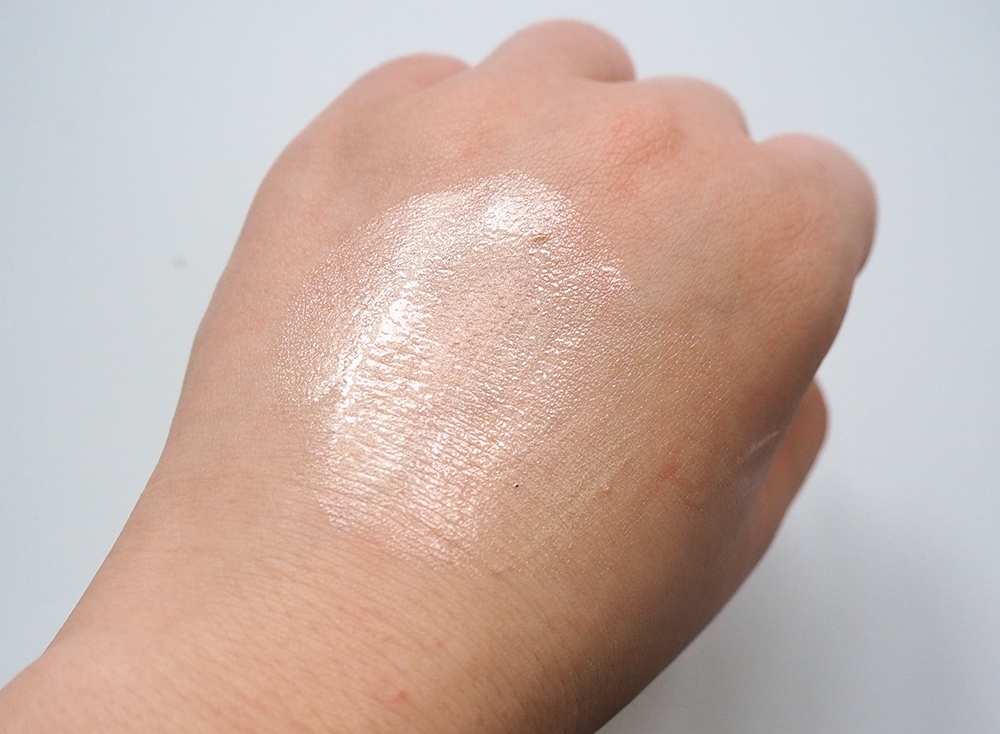 As you can see, this is truly a pearly ivory shade. I'd say it's got cooler undertones overall, but it definitely leans quite neutral and would work with both cool- and warm-toned makeup looks. The highlighter is glowy without being shimmery for a subtler effect.
Looks using the pearly highlighter
I've got 2 different looks to share with you to showcase the versatility ofChanel Les Beiges Highlighting Fluid. The first look is the highlighter mixed in with my moisturiser and incorporated as part of my everyday skincare routine. The second look is the highlighting fluid placed on top of makeup on the high points of my face.
Mixed in with moisturiser

Here's some zoomed-in action of how the highlighter looks mixed in with my moisturiser. I did my normal skincare routine and also applied sunscreen over the top. I never skip SPF. As you can see, it gives your skin a gorgeous glow where it catches the light. Although applying a lightweight and non-greasy SPF over the top does dull the glow a little bit, mixing the highlighter in with a moisturiser still makes your skin very glowy.
Worn over makeup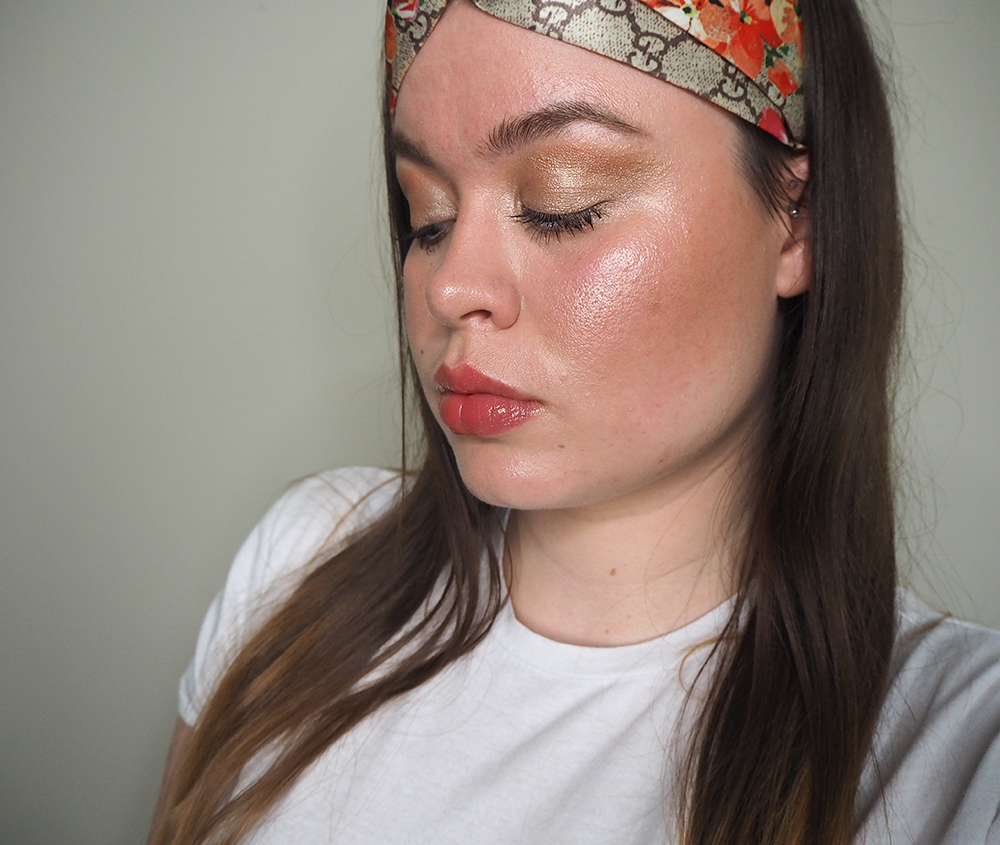 This makeup look was actually created for my Glossier Solar Paint review. However, I used the Chanel highlighter for this makeup look too. I think this particular angle really showcases how glowy the highlighter made my cheekbones look. It's not shimmery or glittery, but instead gives you a 'lit from within' glow.
Chanel Les Beiges Highlighting Fluid review
I'm genuinely in love withChanel Les Beiges Highlighting Fluid. Firstly, the iconic Chanel packaging is stunning, as with all Chanel products. The highlighter looks great amid my makeup collection and photographs beautifully. I particularly love the Chanel logo. It screams expensive!
The pump dispenser means you can dispense the perfect amount every time too. Pump dispensers are my favourite for just about any liquid beauty product. They're more convenient and less messy than doe-foot and wand applicators.
The highlighter seems to hit that sweet spot between makeup and skincare. It's comfortable and hydrating like a skincare product but fun to play with and dewy like a makeup product. It never feels heavy and just makes my skin look naturally radiant. If you like the Charlotte Tilbury Hollywood Flawless Filter, I guarantee you'll love this Chanel highlighter.
Whether you mixChanel Les Beiges Highlighting Fluid in with your moisturiser or foundation, or apply it on top of makeup, you'll get effortless results every time. My favourite way to wear this product is across my cheekbones, as when my skin catches the light, it looks healthy and dewy. I love that it's not super shimmery and has a sheerer (but still pigmented) formula, as it makes the product more wearable. But if you do want a high-shine impact, this product is very buildable. It will never look cakey due to the more watery consistency.
One thing I particularly love is that the highlighter doesn't disturb any makeup products you might be wearing underneath. Certain highlighters I've tried in the past lift foundation and concealer when you start applying it. However, the Chanel one doesn't, so you don't need to worry about reapplying your makeup.
Pearly Glow is such a stunning shade too. You can't really go wrong with it as it's not too gold or too silver. It's absolutely spot on.
Where to buy
Retailing for £40 for 30ml, you can purchaseChanel Les Beiges Highlighting Fluid from feelunique. Pricey? Of course. But this highlighter is truly very special and I believe it's worth the money. feelunique frequently has sales and discount codes floating around, so I'm sure you could pick this highlighter up at a cheaper price.
Do I recommend the highlighter?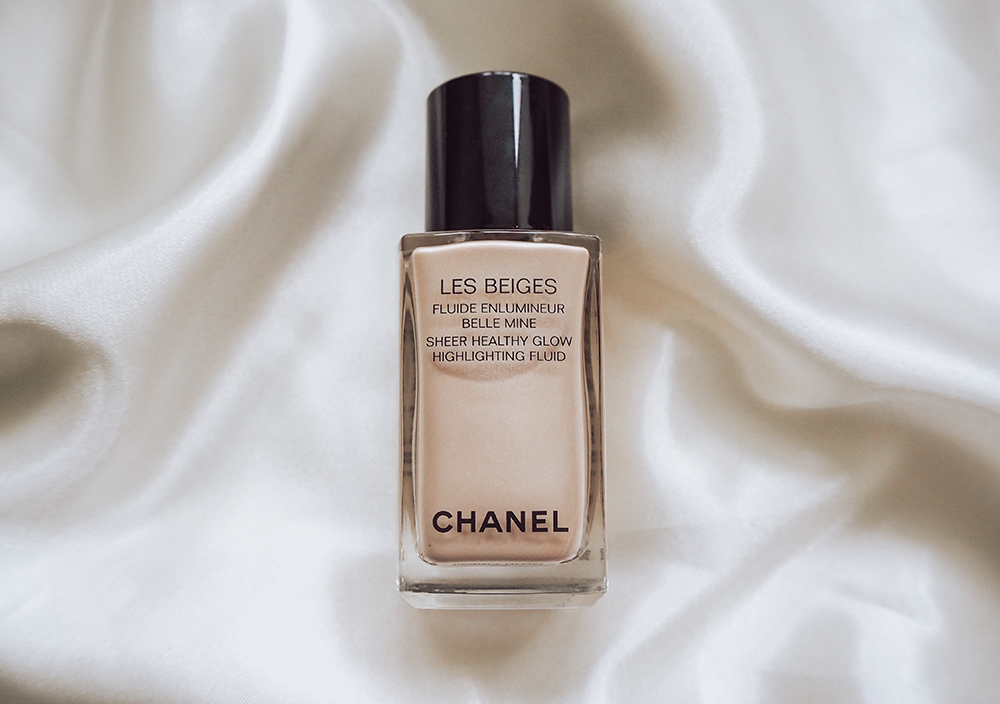 I recommend this highlighter to pretty much anyone. People that love a blinding highlighter would probably still prefer a traditional shimmery powder formula, but I thinkChanel Les Beiges Highlighting Fluid is extraordinary.
Rating: 5 stars
Calling all makeup lovers: you've got to try this highlighter. Seriously.
---
Would you ever drop £40 on a highlighter or am I crazy, haha?