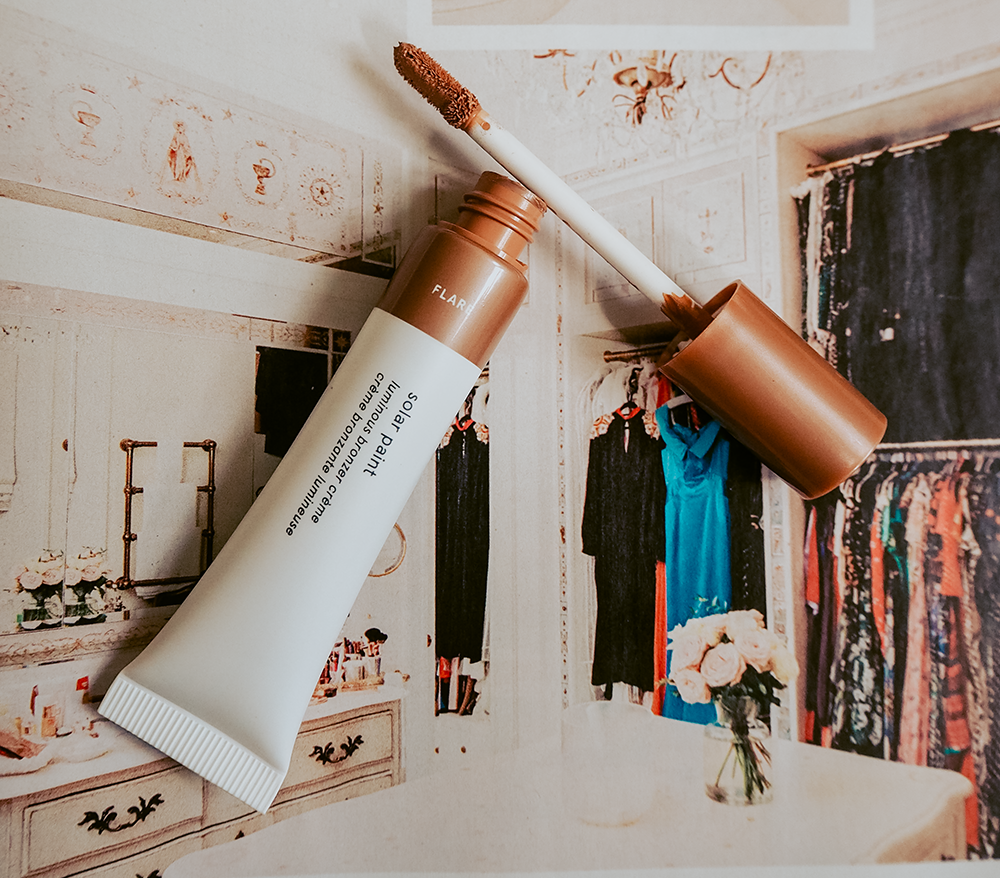 Today, I'm going to be reviewing Glossier's most anticipated launch – the Glossier Solar Paint, which is a luminous cream bronzer.
Glossier said this latest launch was its most requested product ever. Solar Paint now completes the brand's Perfecting Skin Tint, Stretch Concealer, Wowder, Cloud Paint and Haloscope to give you a full makeup base.
However, since its release, this cream bronzer has received mixed reviews. While some people love its buildable formula and dewy finish, others have criticised the poor shade range and said the product applies patchily.
So does Solar Paint live up to my expectations or does it leave more to be desired? Please keep on reading for my honest review.
What is Glossier?
Founded in 2014, Glossier is a popular beauty brand designed with natural and understated beauty in mind. Its products are known for being light in coverage, offering healthy-looking skin, and enhancing people's natural beauty.
Glossier, Inc. was founded in 2014 on the belief that beauty isn't built in a boardroom—it happens when you're a part of the process.

Glossier
The company believes that beauty is about having fun, wherever you are on your journey. Some of Glossier's best-selling products include Boy Brow, Milky Jelly Cleanser, Cloud Paint and Balm Dotcom.
Glossier Solar Paint claims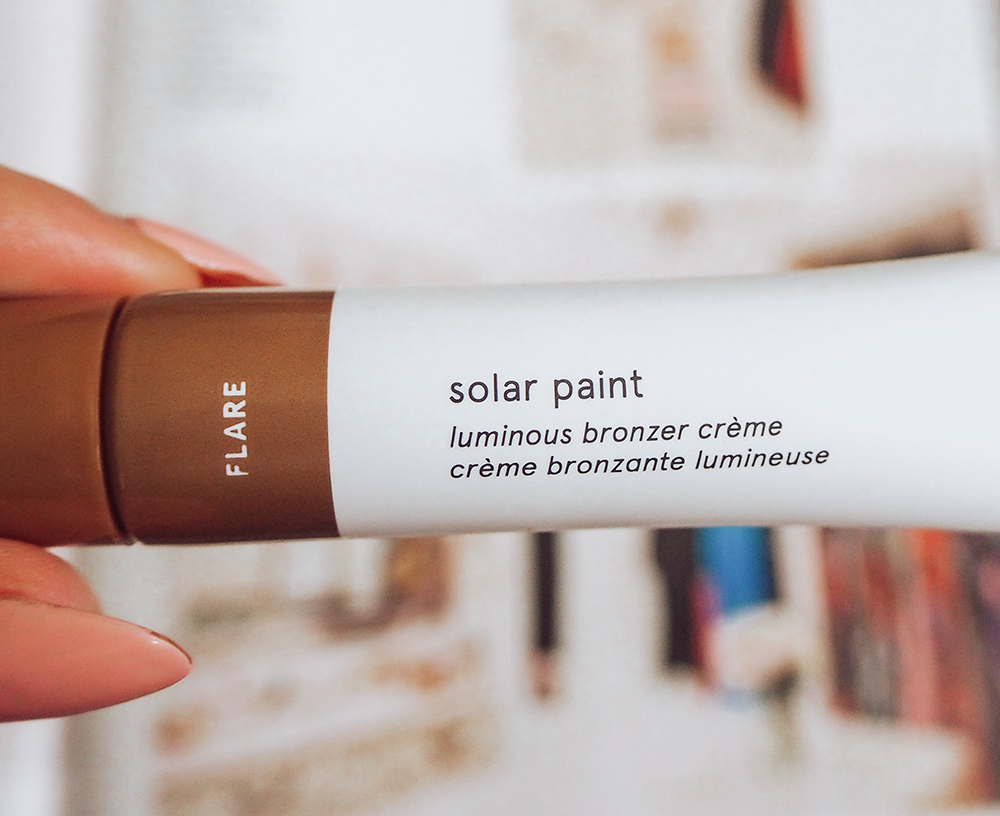 Glossier Solar Paint pledges to make your skin look as though it has been kissed by the sun. It claims to condition and nourish the skin with a natural-effect finish that blends seamlessly with the heat of your fingers.
We added a doe foot to ensure your bronzer ends up in all the places the sun would naturally hit (a little goes a long way with this formula, so you'll want to start with a few dots, blend it out, and you can always build it up from there)

Glossier
Solar Paint further promises to be buildable and flattering on the skin. It's cruelty-free and vegan too.
Glossier Solar Paint in Flare swatch
To give you an indication of how the bronzer performs, I swatched it on the back of my hand, without primer. I took two photos: the first one is just applied directly to the back of my hand; the second one is blended out a fair bit.
As always, swatches shouldn't be the deciding factor in whether you purchase a makeup product or not, but they can show you a lot about shades and textures. But sometimes products swatch differently on your hands than they do on your face.
I've got the shade Flare, which is the lightest Glossier Solar Paint shade.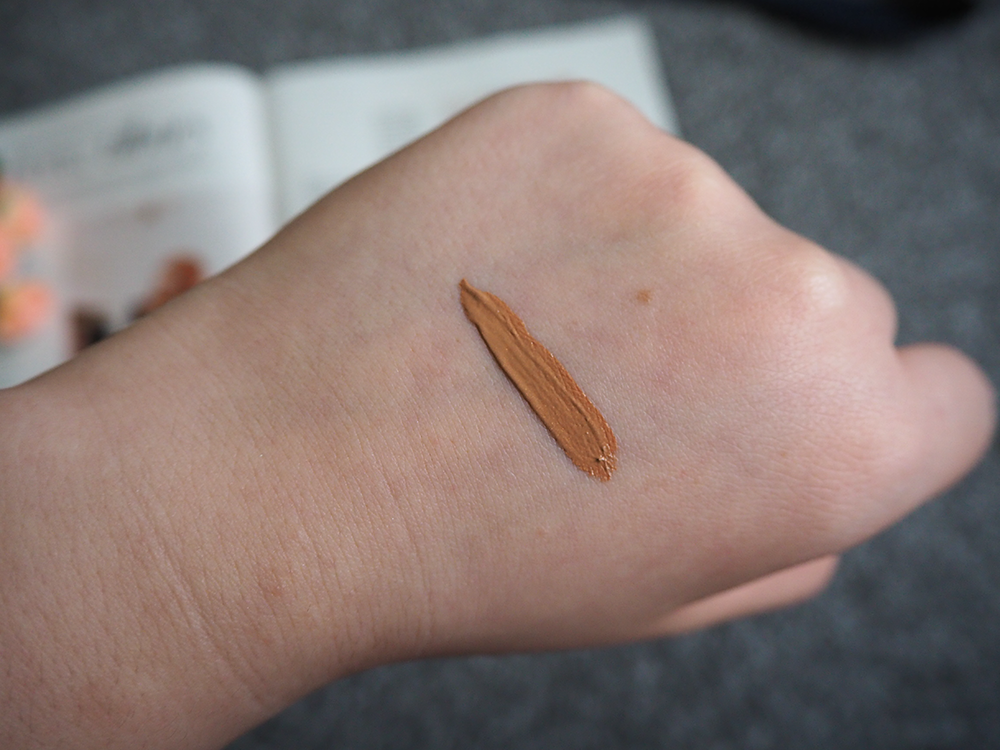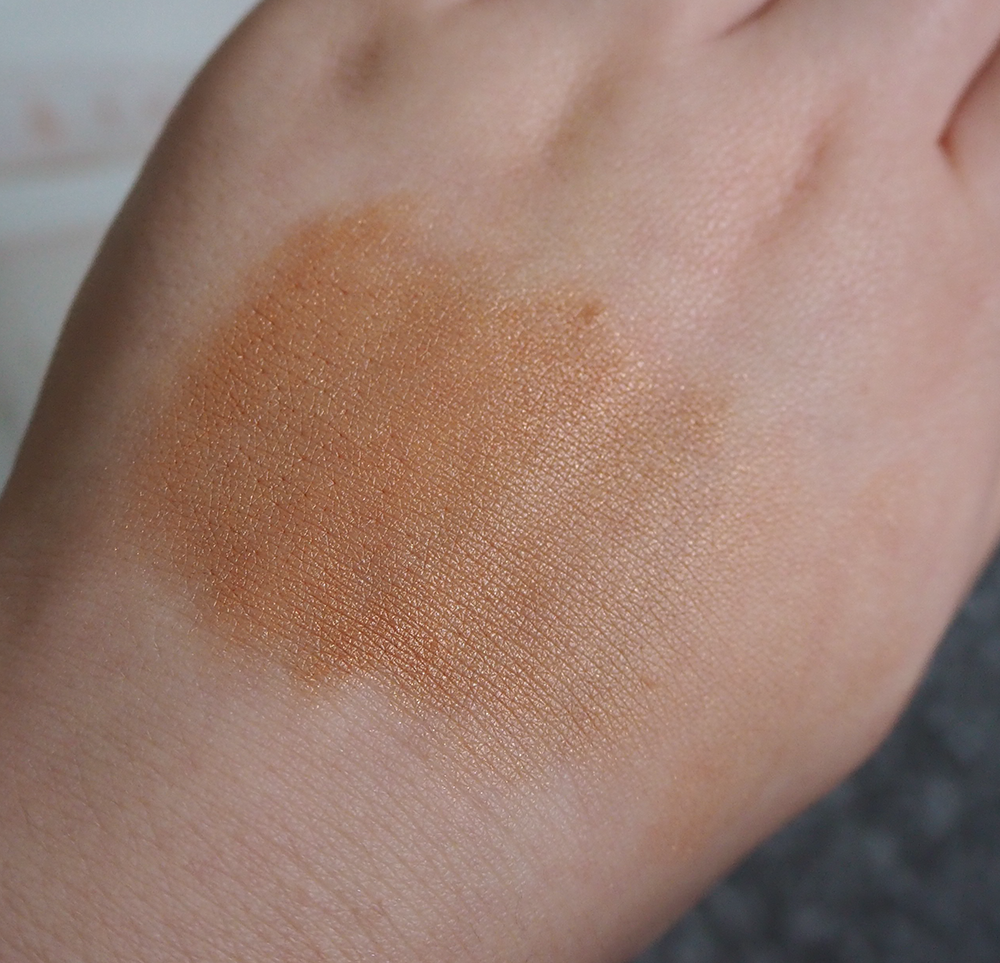 I absolutely love Flare. It's truly neutral. A lot of bronzers are warm-toned, which is great but they don't tend to work with cooler-toned makeup looks. This neutral bronzer would suit any makeup look, in my opinion. I also think it would be flattering on very fair skin tones or cooler skin tones, who might otherwise struggle with bronzers looking too orange on their skin.
From the swatch alone, the consistency was creamy and it has added radiance for a summer bronzy look. But how does it perform on my face?
Application method
Unlike the highly-rated Glossier Cloud Paint (a cream blush formula), the Solar Paint formula comes with a large doe foot applicator. A lot of people have said they wished the cream bronzer was in a squeezy tube like Cloud Paint, but I actually like this packaging. The doe-foot makes it easy to precisely place the bronzer on your face. I normally put the doe-foot directly on my face, but you could also put the product on the back of your hand and apply the bronzer from there.
Glossier recommends using your fingers to apply the product. And contrary to a lot of reviews on YouTube, I absolutely agree that this is the best method to apply the cream bronzer. I tried using a densely packed brush to apply it and the bronzer looked streaky and patchy. I found it very difficult to blend with a brush.
But when I used my fingers, the bronzer melted into the skin seamlessly. It gives a natural, sheer finish. For reference, it's nowhere near as pigmented as the Cloud Paints, making it easier to build up the product to your desired effect. When I built up the bronzer in several layers, it never looked muddy or patchy.
Glossier Solar Paint review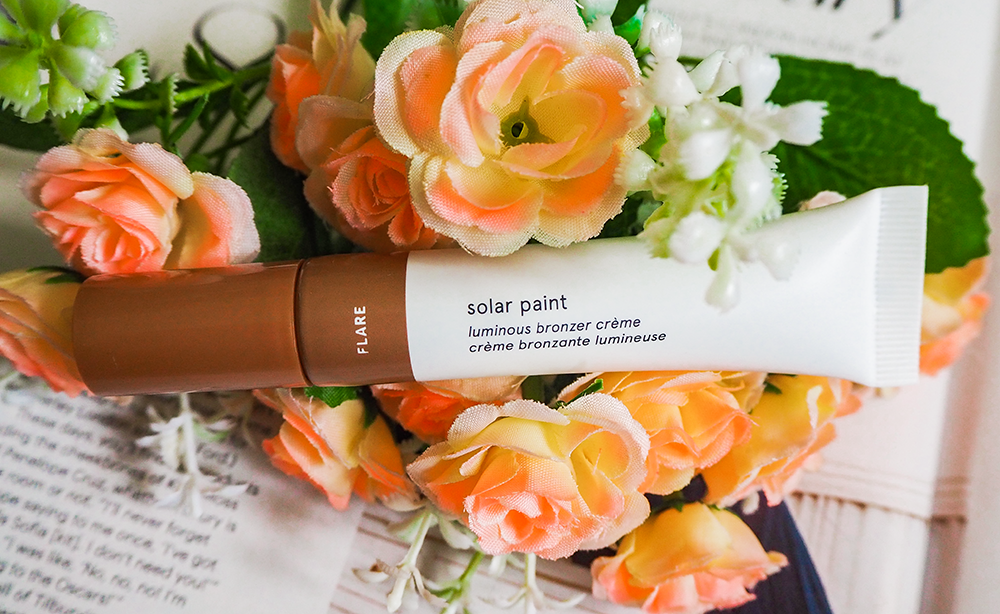 I'm totally in love with the look of this product on the skin. It's quite luminous, which makes your skin look healthy and radiant, but it isn't packed with shimmer particles. Instead, your skin looks warmer and glowier. Truly, it does give you that sun-kissed flush.
As I mentioned previously, Flare is a neutral shade, so it works with pretty much any makeup look. It's not super pigmented, so you're always going to get light-medium coverage. Ultimately, you're never going to be able to achieve that "snatched" contour look using this product. If you like sculpted bronzer, this product won't be for you.
Due to its lightweight feeling and look on the skin, you could easily get away with applying Solar Paint to bare skin or on top of a tinted moisturiser. It won't look heavy or out of place. The creamy formula is easy to work with too, and I think it's very beginner-friendly.
I think the shade range should be improved, though. 4 shades isn't enough to cater to all of the different skin tones out there. It particularly seems to be lacking appropriate shades for deeper complexions. In some ways, the deeper shades seem like an afterthought, whereas the lighter bronzers seem more considered. There are almost double the bronzer shades in the Fenty Beauty Cheeks Out Freestyle Cream Bronzer range, so Glossier should seriously expand the shade range.
I also don't think the Solar Paint formula is as incredible as the Cloud Paint formula. It just didn't blow me away in the same way. But I do still love it and can see myself using this cream bronzer a lot, particularly for more natural makeup looks.
Makeup look using the cream bronzer
To show you how Glossier Solar Paint in Flare looks on the skin, I created a natural, bronzy makeup look. I kept everything else simple, just using shimmery champagne and bronze eyeshadows, and my trusty Fenty Beauty Gloss Bomb.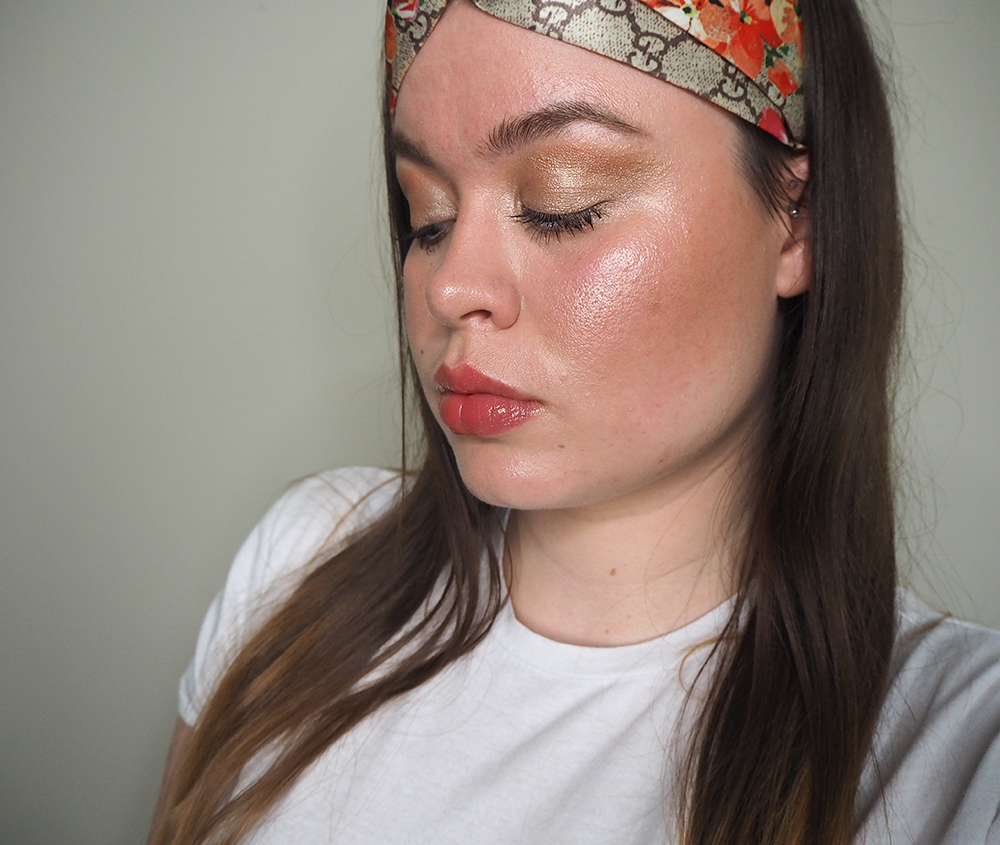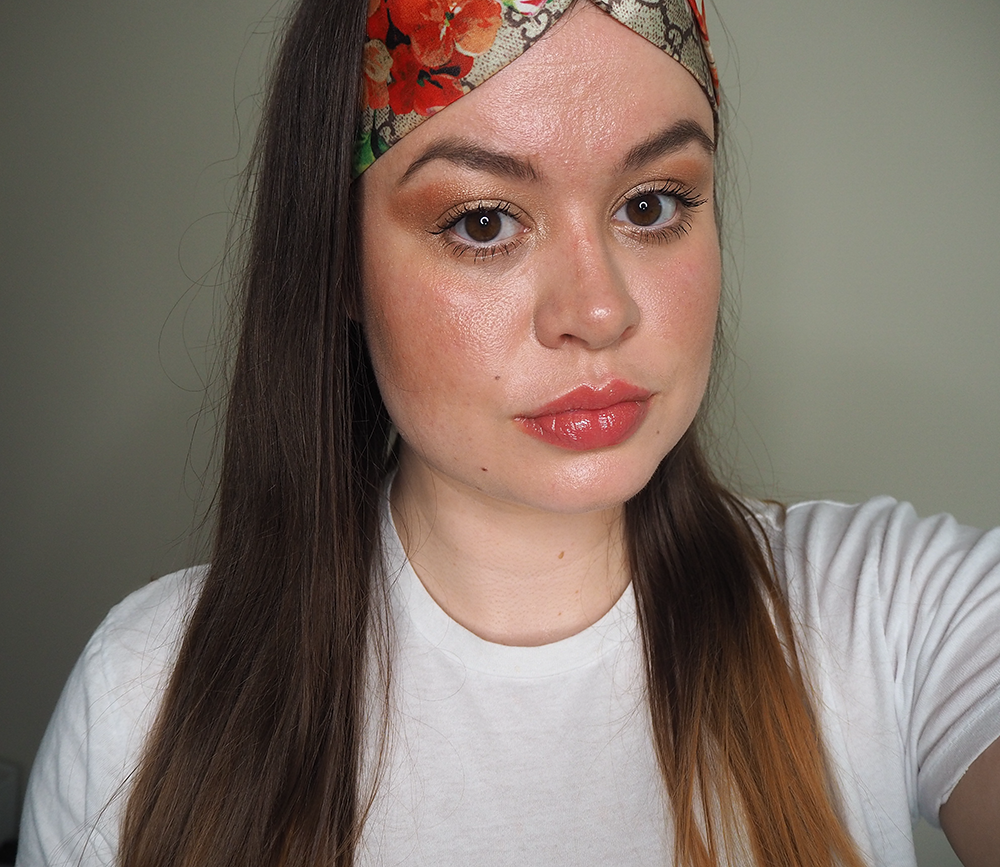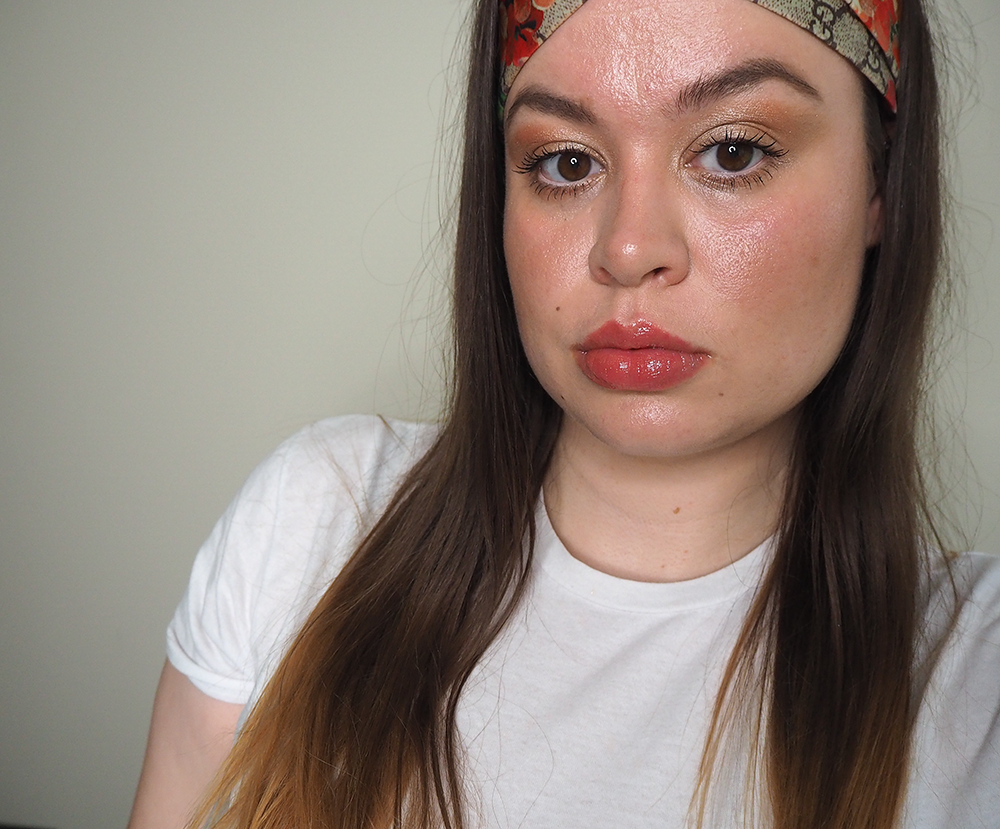 I really like how it looks. It makes my skin look bronzed, radiant and healthy. For this look, I applied about 3 layers of Solar Paint to achieve more warmth and luminosity. Glossier has 100% nailed the dewy-but-not-shimmery finish of this bronzer.
Where to buy
Retailing for £17 for 13ml of product, you can purchase Solar Paint from Glossier. This is fairly pricey considering how much bronzer you get in a tube, but I'm happy to pay this because I can never seem to finish bronzers. Seriously, when was the last time you finished a bronzer? I think it'll take anyone a while to get through this product, unless you're bronzer crazy.
Summary
Despite getting mixed reviews online, I really like Glossier Solar Paint. It's buildable, melts into the skin effortlessly, and has a gorgeous glowy finish. Flare is such a perfect shade for me, and I can see myself using this bronzer a lot.
Rating: 4.5 stars
Glossier should definitely improve the shade range,though. It's also not as amazing as the Cloud Paint formula.
---
Will you be picking up one of these cream bronzers or do you prefer powder bronzers?