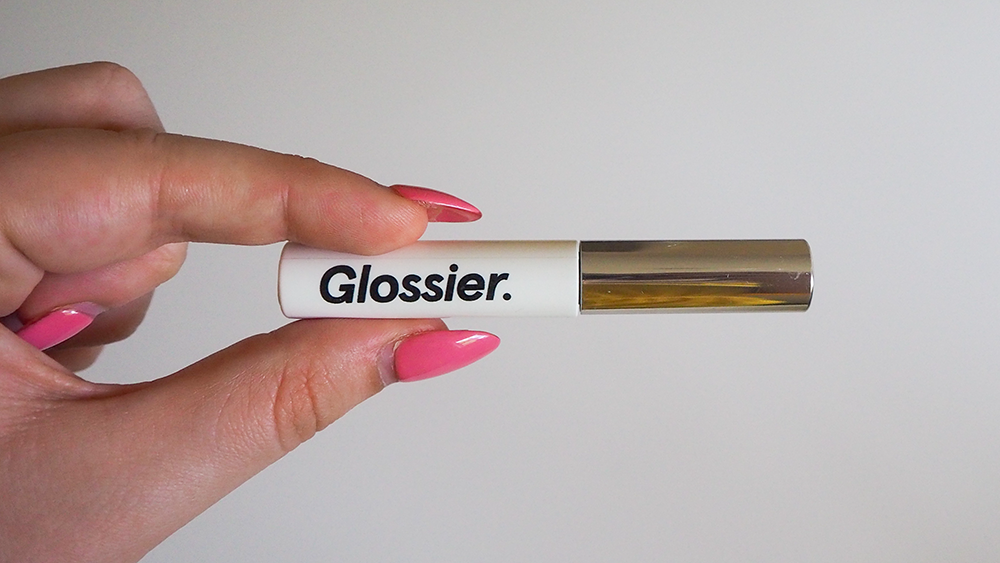 Glossier Boy Brow: Does it really need an introduction?
This popular brow mascara immediately and effortlessly makes your brows look thicker, fluffier, and more shapely. It's flexible, beginner-friendly, and stays in place all day. However, there are a lot of popular brow products on the market, so how does Glossier Boy Brow compare?
In this blog post, I'm going to be sharing some before and after photos of using Glossier Boy Brow as well as my thoughts on the product. Stay tuned if you'd like to find out whether this brow wax could just be your new BFF…
What is Glossier?
Founded in 2014, Glossier is a popular beauty brand designed with natural and understated beauty in mind. Its products are known for being light in coverage, offering healthy-looking skin, and enhancing people's natural beauty.
Glossier, Inc. was founded in 2014 on the belief that beauty isn't built in a boardroom—it happens when you're a part of the process. 

Glossier
It believes that beauty is about having fun, wherever you are on your journey. Some of Glossier's best-selling products include Boy Brow, Milky Jelly Cleanser, Cloud Paint and Balm Dotcom.
Boy Brow claims
Boy Brow promises to give brows a soft, flexible hold in one easy swipe, without stiffening or flaking. Glossier says this brow product is conditioning, suitable for all skin types, and fragrance- and alcohol-free. It's also cruelty-free.
A brushable, creamy wax that visibly thickens, shapes, and grooms brows into place.

Glossier
Before and after photos
To show you how well Glossier Boy Brow performs, I've taken some before and after pictures. These photos show no other makeup or products on my face, just Boy Brow on my bare eyebrows, with no other base products. I'm wearing the shade Blond.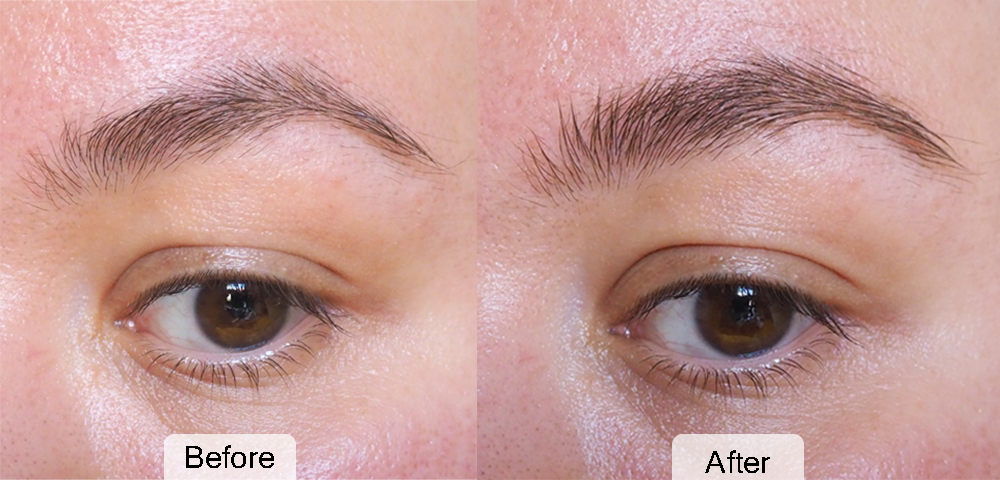 As you can see, Boy Brow has made my eyebrows look fuller, thicker and fluffier. However, the product is still very natural-looking and I actually think it's very difficult to tell I'm wearing any brow product.
My thoughts on Glossier Boy Brow
Glossier Boy Brow is genuinely such a joy to use.
The brow wax is very flexible and soft, so you can easily manipulate the brow hairs into place. Despite the wax feeling lightweight, this brow product has serious lasting power. If you brush your brow hairs in upward strokes for that fluffy effect, they will stay put all day.
What I like most about this product is that it makes my brows look fuller and fluffier so effortlessly. Just one swipe will instantly breathe life into my brows. I'm not blessed with particularly thick brows and I feel Boy Brow fills in any sparse areas with ease.
Compared to the Anastasia Beverly Hills Dipbrow Gel, Glossier Boy Brow is less pigmented but far easier to use. If you make a mistake, you can easily wipe it away.
The only thing I'd like to mention is that it's worth going a shade lighter than what you'd expect. My eyebrows aren't blonde but the shade Blond works perfectly for me. Glossier could do with expanding the shade range.
Having said that, Boy Brow is by far the best and most intuitive brow product I've ever used. If you like natural-looking brows, you've got to try Boy Brow. You'll love it just as much as I do.
Where to buy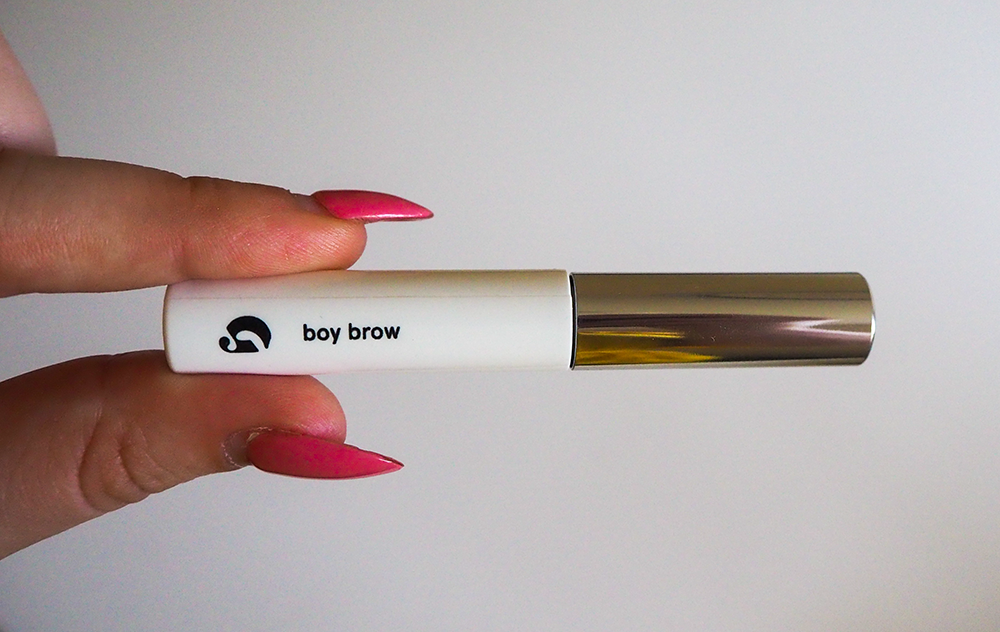 Boy Brow costs £14 for 3.12g of product and can be purchased from Glossier. This obviously isn't much product but I found this amount lasted me about a year with consistent use on the weekends. I'm really pleased with this and will happily keep repurchasing this brow wax. It's 100% worth it.
Summary
Boy Brow is fantastic at giving you thicker, fluffier and more shapely brows. It's easy to use and I love how it makes my brows look.
Rating: 5 stars
---
Have you tried Glossier Boy Brow yet?