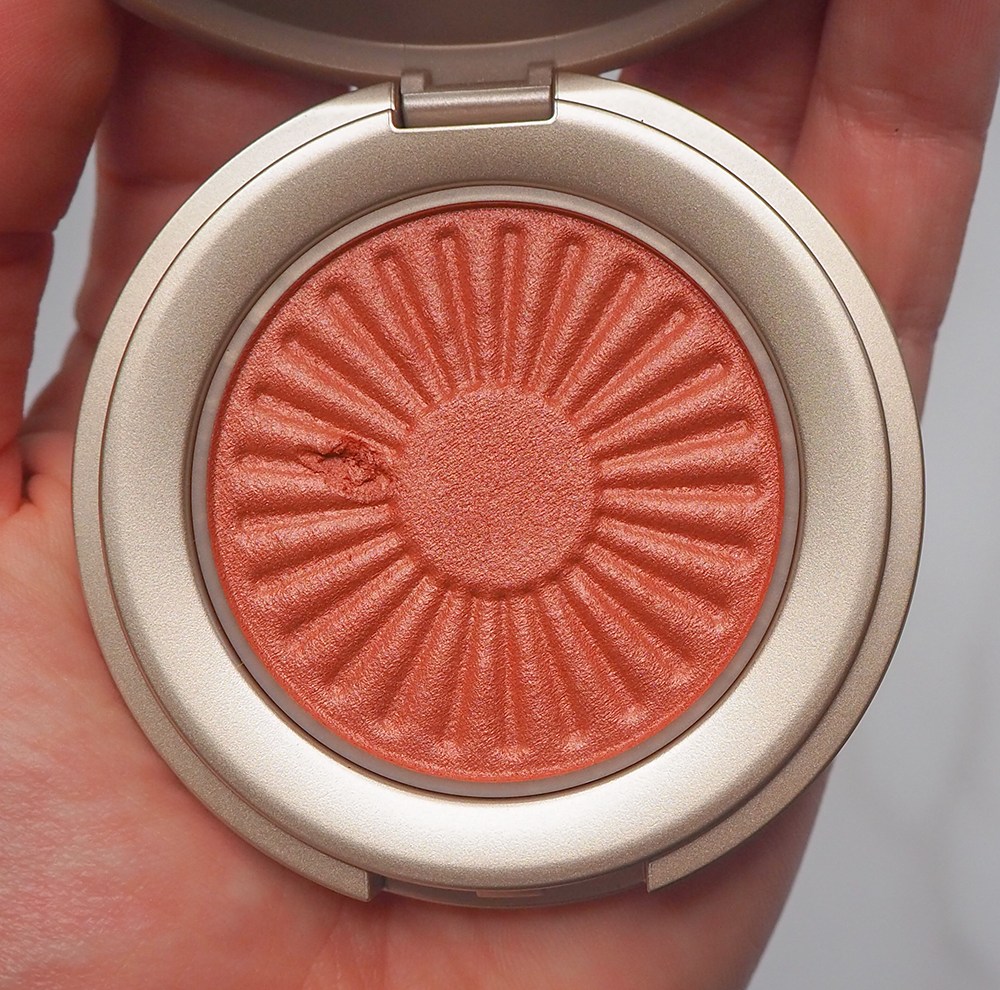 Have you ever wanted the warmth of a bronzer with the healthy flush of colour that blusher brings? Well, the bareMINERALS Gen Nude Blonzer is a hybrid of the 2 and gives you an effortless sun-kissed glow.
In this review, I share my honest thoughts on how the bareMINERALS Blonzer performs along with some handy swatches and a warm-toned makeup look. Keep on reading to find out how to get a gorgeous summer glow with this unique product.
What is bareMINERALS?
bareMINERALS is a popular cruelty-free beauty brand, which focuses on ingredients that are good for your skin and natural minerals that help improve skin's appearance. It says that its products are clinically proven to not clog pores or cause breakouts.
Launched in 1995, bareMinerals ORIGINAL Loose Mineral Foundation revolutionized the beauty industry with its clean, good-for-skin formula.

bareMINERALS
Some of bareMINERALS' best-sellers are the Original Loose Powder Foundation SPF15, Skinlongevity Long Life Herb Serum and Complexion Rescue Tinted Moisturiser Hydrating Gel Cream SPF30.
bareMINERALS Gen Nude Blonzer claims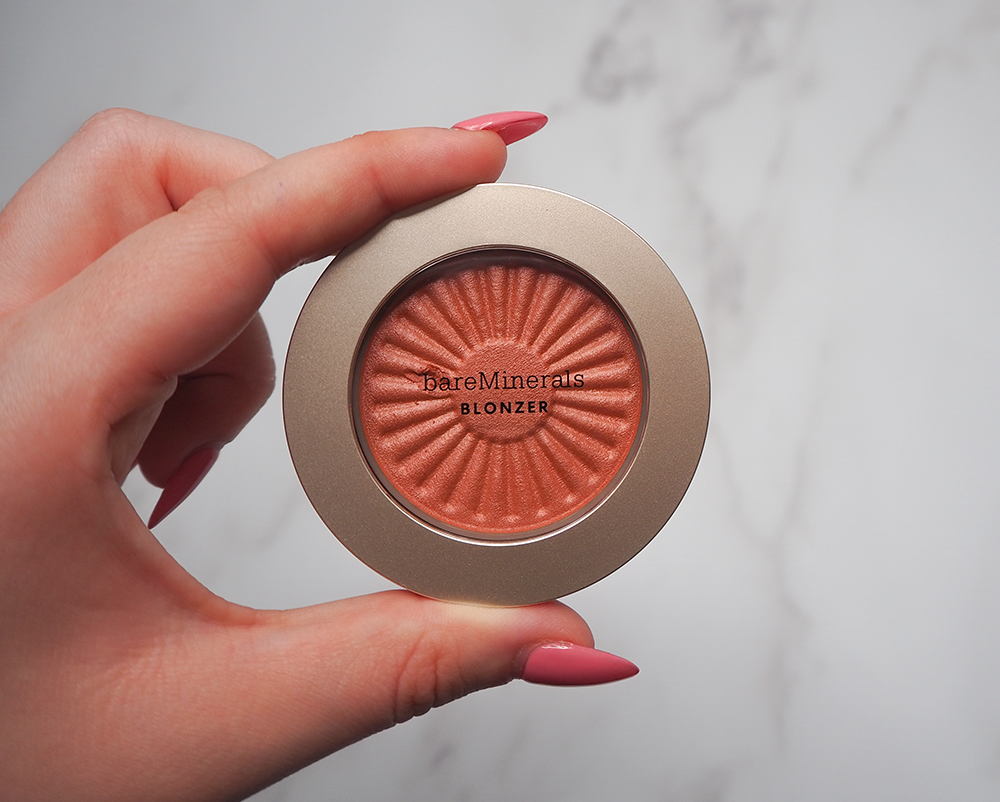 The bareMINERALS Gen Nude Blonzer combines the glow of a bronzing powder with the flush of blush in one step, which promises to smooth and minimise the look of imperfections.
An effortless, fresh-from-the-beach glow is just a sweep away.

bareMINERALS
Boasting a silky texture, bareMINERALS says the blonzer blends seamlessly and leaves a luminous finish that mimics your skin's natural radiance after a day in the sun. According to the brand, each blonzer is buildable, radiant and flatters all skin tones.
bareMINERALS Gen Nude Blonzer Kiss of Copper swatch
To give you an indication of how the blonzer performs, I've swatched it. As always, swatches aren't a perfect test of how well a product is going to look on your face but it can be great at informing you about the shade, pigmentation and quality of the formula.
The below swatch was done on a bare arm, without primer and without blending. I chose the shade Kiss of Copper, which is a gorgeous copper shade.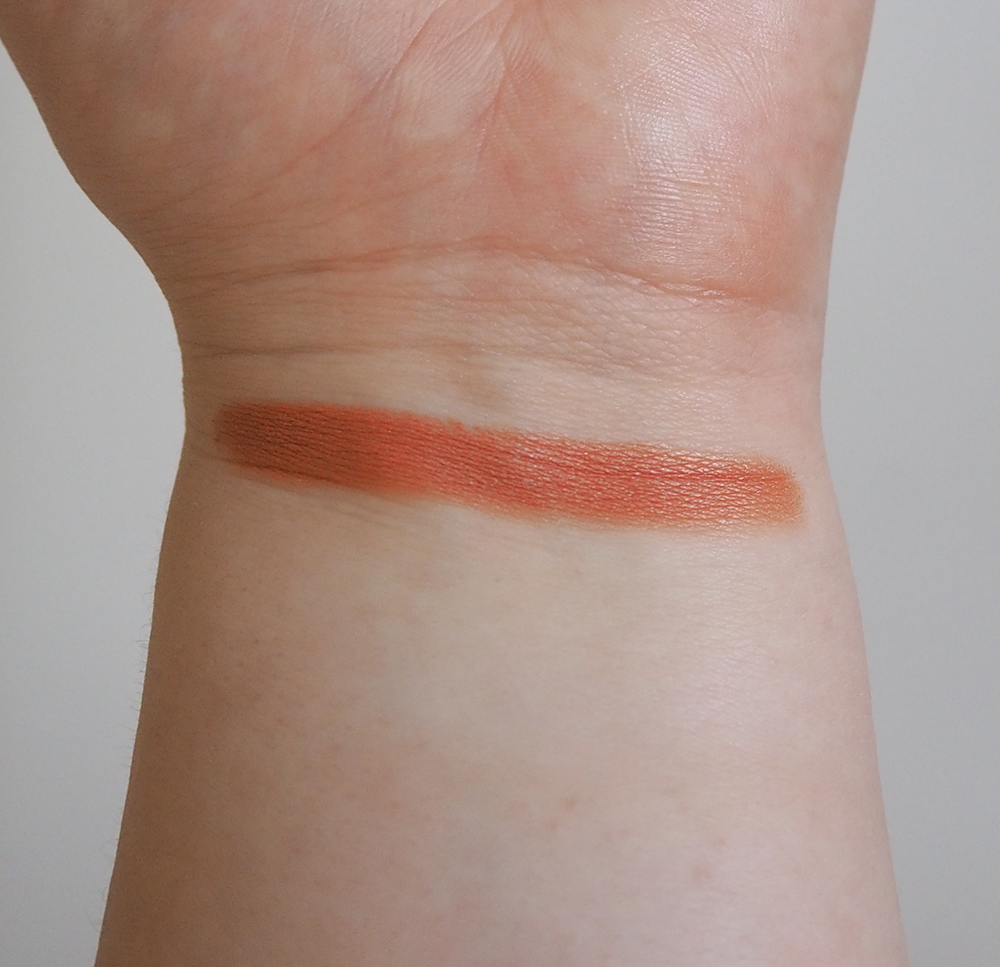 As you can see, the colour payoff is intense. From swatching alone, I wouldn't describe the bareMINERALS Blonzer as buildable but instead richly pigmented. If this was blended, like you'd do on your face, the effect would be softer.
I think the shade is stunning and absolutely ideal for summer. It's giving me beach vibes.
bareMINERALS Blonzer review
I was first introduced to the bareMINERALS Blonzers by my girl Simone over at her blog Beautymone (if you're a beauty lover like me, you need to check her blog out. It's fantastic!). They really caught my attention because the shades were stunning and the products seemed innovative. Although I liked the other shades – Kiss of Pink and Kiss of Rose – I thought Kiss of Copper seemed like the best blusher-bronzer hybrid, whereas the other 2 seemed more like blushers.
I'm so happy I picked one of these blonzers up because I'm so impressed with it! The product melts into the skin easily and gives a healthy, radiant flush of colour. Kiss of Copper perfectly marries together the concept of a blusher and bronzer. It also isn't too shimmery, which I love because it's far more wearable and doesn't emphasise skin texture. The shimmer particles are subtle, so don't worry if you're opposed to shimmer usually.
I've seen a few reviews mention this too but I definitely wouldn't describe the blonzer as "buildable". The colour payoff is very intense, so you need to go in with a light hand when you use this product. Despite this, I found that when I applied too much product, it was very easy to blend into the skin and it never looked patchy.
Makeup look using the blonzer
I went to my sister's birthday BBQ last weekend and wanted to try out the bareMINERALS Blonzer because it was so hot. I thought it would be ideal for July vibes.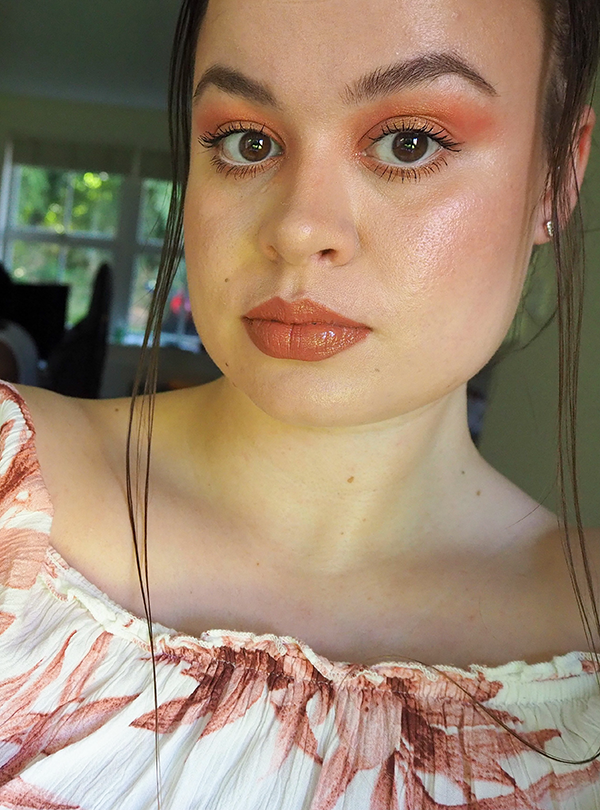 As you can see, it looks very natural on the skin while adding warmth and luminosity. It's an 'on the go' sort of item too as just flushing a bit of colour over the top of a tinted moisturiser will make your complexion look fantastic. I'm truly in love with it.
I'm also wearing the following products, which I have reviewed independently from this blog post: Glossier Boy Brow in Blond, Fenty Beauty Gloss Bomb in Fenty Glow and NARS Cosmetics Soft Matte Complete Concealer in Nougatine.
Where to buy
Retailing for £24 for 3.4g of product, you can purchase the bareMINERALS Gen Nude Blonzer from bareMINERALS, feelunique or lookfantastic.
This is obviously more on the expensive side for a makeup product as 3.4g isn't much product. Have you ever finished a powder cheek product, though? Me neither. I don't mind spending money on products that tend to take ages to hit pan on.
Also, this blonzer is so pigmented that it's going to take me ages to finish it because of how little product you need to pick up on a large fluffy brush for a sunkissed glow.
Summary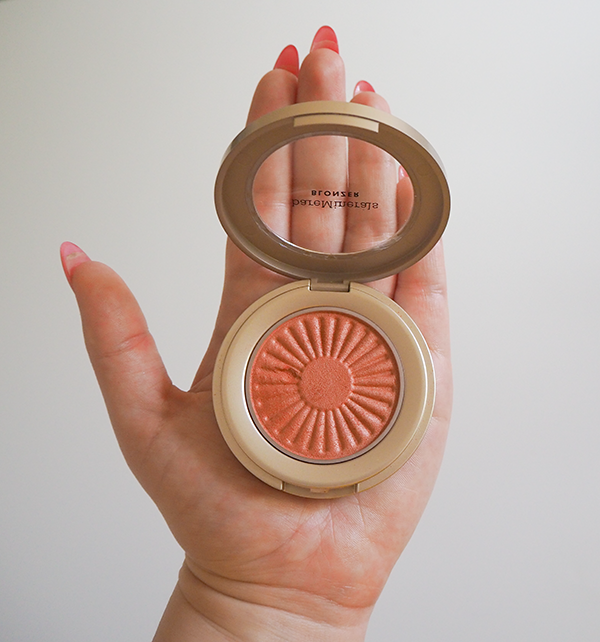 This blonzer is clearly a great blusher bronzer hybrid. It marries the 2 together perfectly to help you achieve an effortless and gorgeous summer glow. It's pigmented, glow-boosting and easy to blend.
Rating: 5 stars
I'm very pleased I purchased this product.
---
What's your favourite bareMINERALS product? Would you ever wear this blonzer? Let's get a discussion going in the comments