Last Updated on 25th October 2021 by Sarah Sarsby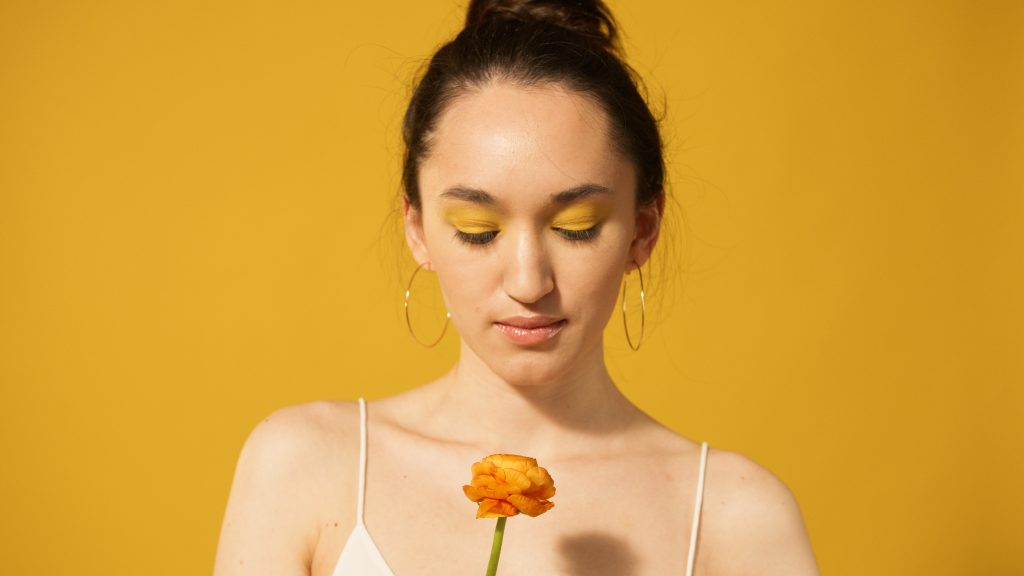 Guest post by video creation platform InVideo
---
To create the right impression, you need to get your makeup right. Whether it's a party with close friends or an important corporate presentation, makeup is a vital part of your personality. The best part is you can get makeup like a pro without spending lots of money at a salon.
In this article, we show you how to improve uneven skin texture by following simple makeup tips. You can experiment with makeup not only on your cheeks, eyelids, or lips but also on your nails! Here are some ways you can wear salon-style pastel shades and make a fashion statement.
Use light base makeup
Keep the makeup base or primer light to help your concealer or foundation shine. The foundation or concealer needs a smooth palette to help cover blemishes. Makeup will last longer if the base makeup absorbs oil.
Your base should be oil-free and have moisturising properties. Spread the makeup evenly so that it gives a matte finish.
Avoid strong contouring products or bronzers. When applying the bronzer, be sure that it is blended properly. Use orange-toned concealers followed by a concealer that blends with your skin tone to get rid of dark circles.
For pastel makeup, you need the right BB or CC cream. Pastel shades vary according to your skin tone. Blue and green are best for light tones, warm shades like yellow work well for medium complexions, and canary or lilac are ideal for a deep skin tone.
Use spot concealers for individual pimples if the general base makeup does not cover them. A powder blush gives the pastel shade a brighter look.
Fewer colours, more impact
Using too many pastel shades spoils the overall makeup goal and should be avoided. All you need is 2-3 well-blended pastel colors to get the desired look. Whether it's your face or eyes, using fewer shades gives you better results.
A strategy that works is making your eyes the focus and following a simple makeup for the other parts of the face. Pastel shades are meant for all seasons and all ages! You can use shades like pale green, peach, pink, or lilac for any skin tone.
The top 3 makeup techniques for your eyes include lash line only, upper and lower lids, and upper lid only. For lash line only, an angled brush is used for tracing the colour and applying a second coat for more intensity. For upper and lower lids, apply your desired eyeshadow to both eyelids.
Pastel shades work best when you've got well-groomed eyebrows to go with your eyes so that the focus does not shift from your eyes. Use a single shade with different textures for different parts of your face like the eyes, cheeks, and lips. There should be a balance between all the elements of your face.
Start with your nails
Pastel colours can also be used on your nails if you feel nervous using them on your face. Pastel nail polishes can blend well with your skin tone and make you as fashionable as ever. Step out of the usual neutrals or pinks and try something jazzy.
Pastel nail colours might just be an attention-grabber. You can try pastel shades for your toes as well if you can do a DIY home pedicure. Experiment with shades that make your nails come to life.
While lighter skin looks brighter with blue hues, pale skin comes to life with pink shades. If you don't want to follow this general rule, go ahead and choose a color that makes you feel happy.
There are a lot of Instagram videos where you can get inspiration from. If you want to make a video with tips on pastel nail shades, try InVideo. Choose from a wide variety of templates and create professional-looking videos.
Replace white eyeliner
If your choice of makeup for your waterline has been a white eyeliner, a pastel shade might be a better choice. You can try purple since it goes with most eye colors and skin tones. Tired and dull eyes will look more vibrant with pastel colors compared to white eyeliner.
When choosing a pastel eyeliner, you need to consider staying power, strong pigment, and smooth application. With the right pigment, eyeliner blends easily with the skin.
If you want to take your time with your eye makeup, use a pencil or a gel. There are lots of customised options available such as liquid liners that dry quickly. These come with a fine-tip brush for easy application.
Shades for your lips
Lips are an important part of your facial portfolio, and you won't be going overboard if you use pastel shades for them. You have lots of options for lip shades, glosses, and lipsticks. Go for a shade that blends well with the other shades that you use for your face.
Your makeup should gel well with your dress too. A light pink shade goes well with a pastel blue dress, brown pastel colours work well with a grey dress, and an orange shade works well with a pastel yellow dress.
Combine kohl and mascara
If you feel that your pastel shades are wearing out and you need more dazzle, combine your pastel-coloured eye shadow with mascara and black kohl. Pencil eyeliners can be used in a smart way to get a professional makeup effect.
Don't struggle with the perfect line with your eyeliner, go for a couple of dashes. When you are halfway there, try to create a thicker line. Smudge the lower lash with your fingers, and then use a liquid liner for more definition.
Use a tight-lining technique for your waterline with a waterproof pencil. Work on both your top and bottom waterline for the best results.
Summary
Pastel makeup can work wonders for you with the right base makeup and by keeping your face oil-free. You can start with your nails if you are not comfortable trying pastel shades on your face.
When you have mastered the art of pastel makeup, you can share your experience through stunning videos. Try InVideo for sharing your makeup skills and upload them on social media.