Last Updated on 23rd September 2023 by Sarah Sarsby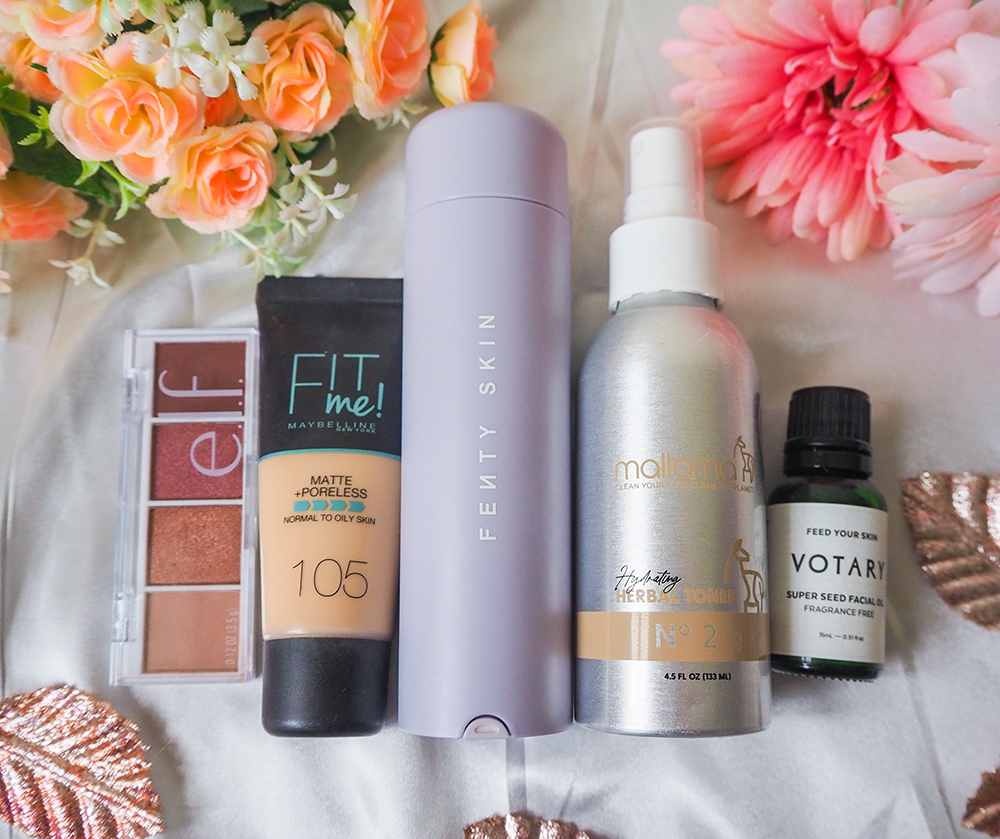 Even though I'm currently on a makeup and skincare no-buy, I've still got some awesome March beauty faves to share with you.
Every month, I pick my top 5 makeup and skincare products. These are the products that I've been reaching for the most, new favourites or items that are currently standing out to me. Although I'm on a no-buy this month, 3 of the products in this blog post are newly-opened, so I've still managed to find some fresh favourites.
Curious to see which 5 beauty products made the cut this month and why? Find out more below.
1. Mallama Skincare Hydrating Herbal Toner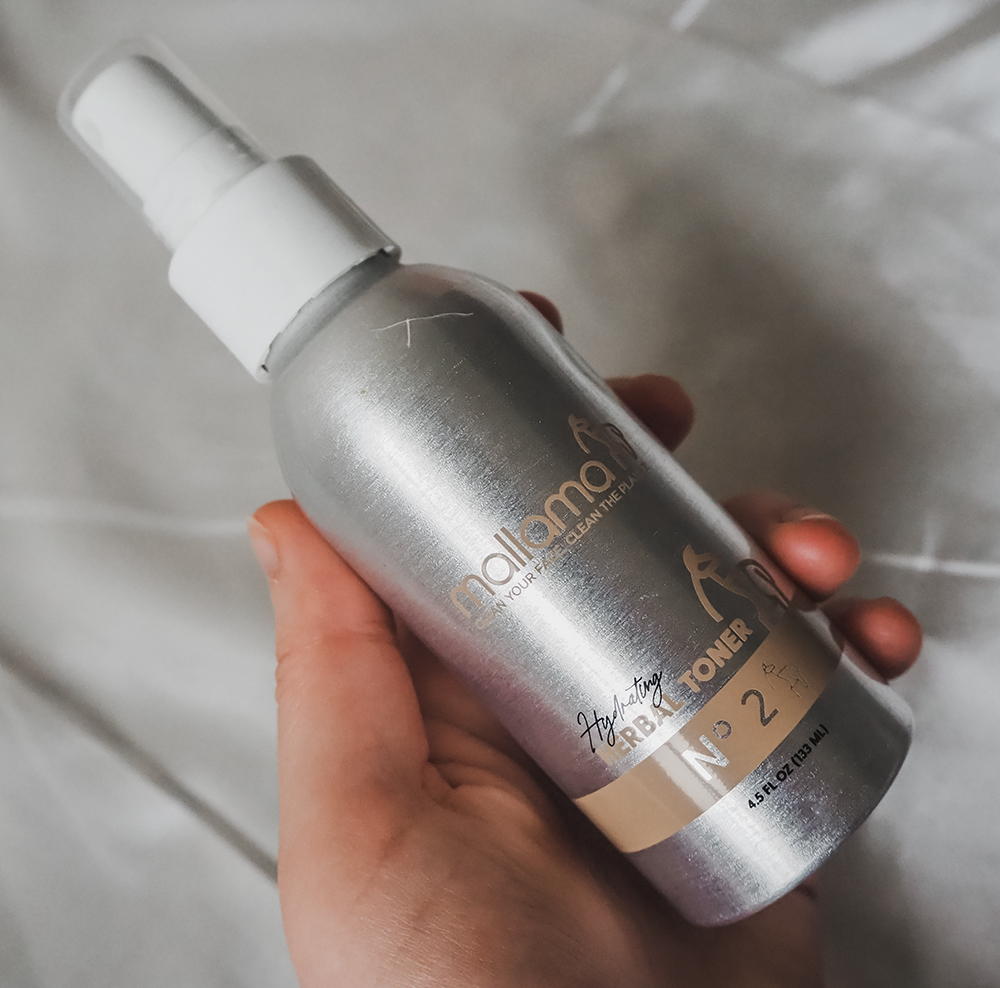 Mallama Skincare gifted me its entire range to try, and the Hydrating Herbal Toner is standing out to me at the minute.
This toner is aromatic, refreshing, hydrating and cooling on the skin. With hyaluronic acid, vitamin C and aloe vera all packed in, the result is soothed, moisturised and brightened skin. It feels lightweight on the skin and makes your skin look and feel instantly revitalised.
I'm a sucker for facial sprays at the minute and this Mallama Skincare one is an excellent addition to my skincare collection. It'll be particularly useful for when the weather gets warmer.
Rating: 4.5 stars
I love this hydrating toner. It's great for when my skin needs a quick pick-me-up.
2. e.l.f. Cosmetics Bite-Size Eyeshadow Palette Berry Bad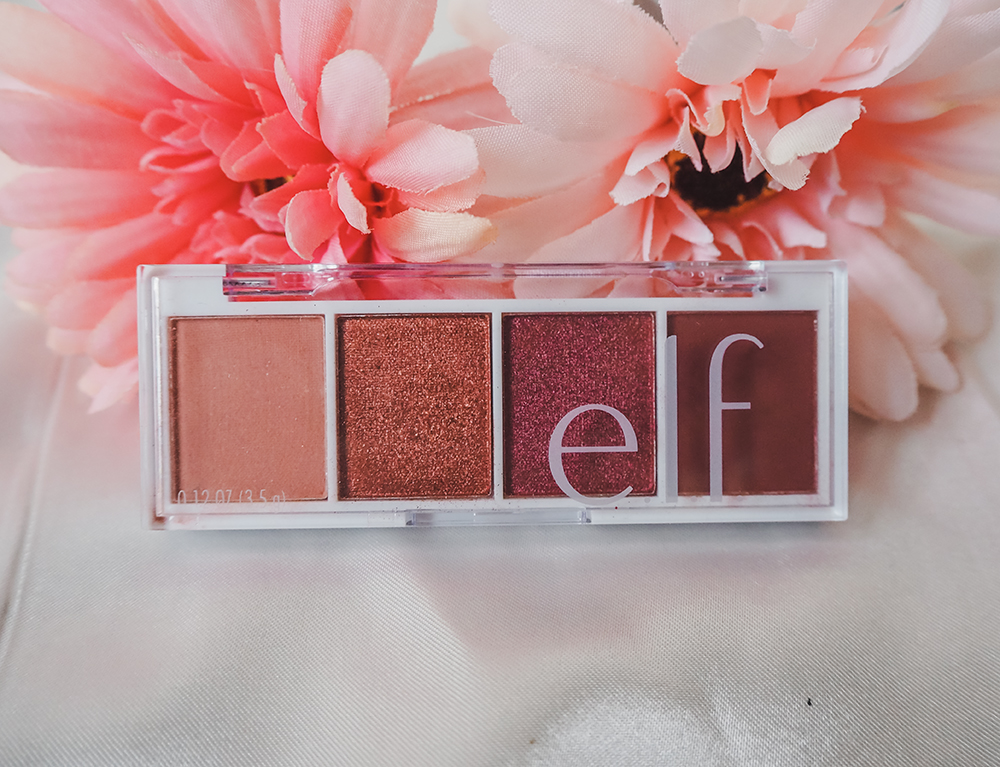 I think the e.l.f. Cosmetics Bite-Size Eyeshadow Palettes have reached legendary status at this point. I've got the shade Berry Bad, which has a gorgeous warm berry-toned theme and it's pretty special.
These little eyeshadow palettes only cost £3 – insane, right? – but the quality is actually very good. The eyeshadows are buttery, pigmented and easy to blend. The colour story is easy to work with too, making it very beginner-friendly. I think the mattes and shimmers work equally as well as one another and it creates a stunning, understated look.
You can see the makeup look I created with the Berry Bad Palette in my Instagram post below (don't forget to give me a follow if you love beauty content!):
Honestly, the Bite-Size Eyeshadow Palettes are worth the hype. They're so cheap and perform very well. There are also tonnes of colour stories to choose from. They'll make perfect travel companions when things are more COVID-safe.
Where to buy
Retailing for an exceptional £3 each, you can purchase the Bite-Size Eyeshadow Palettes from e.l.f. You can't pass up on an offer this good!
Rating: 4.5 stars
These eyeshadow palettes are brilliant. They're not my favourite eyeshadow formula but the price point and high quality should be marvelled. I'll definitely be picking up more of the Bite-Size Palettes in the future.
3. Votary Super Seed Facial Oil Fragrance-Free
The Votary Super Seed Facial Oil Fragrance-Free receives stellar reviews, so when I got the Mintd Box x Votary at Christmas, I couldn't wait to try this facial oil out.
Although this oil isn't heavy or sticky, it still provides intense nourishment. It has the perks of being absorbent and lightweight, so your skin doesn't feel sticky or greasy. I don't have sensitive skin but this fragrance-free oil is friendly towards people whose skin is easily aggravated, leaving you with calm, soothed and anti-irritated skin.
The result? Healthy, hydrated and glowing skin.
This oil plays well with other skincare products too and is very easy to use.
The product also seems to be a holy grail for people who have more troublesome skin. I've seen quite a lot of people with acne or sensitive skin mention that this oil has worked wonders for them, which is incredible.
Where to buy
I won't lie, the Super Seed Facial Oil Fragrance Free is pricey as it costs £70 for 50ml. You can buy it from Space NK or Cult Beauty. Although it's expensive, I think it's worth the price. I'd be very happy to use it again, although I probably wouldn't rush to repurchase it as I'd want to see what else is out there.
Rating: 4.5 stars
A great facial oil. It's not my favourite one ever but I've enjoyed using it.
4. Maybelline Fit Me Matte & Poreless Liquid Foundation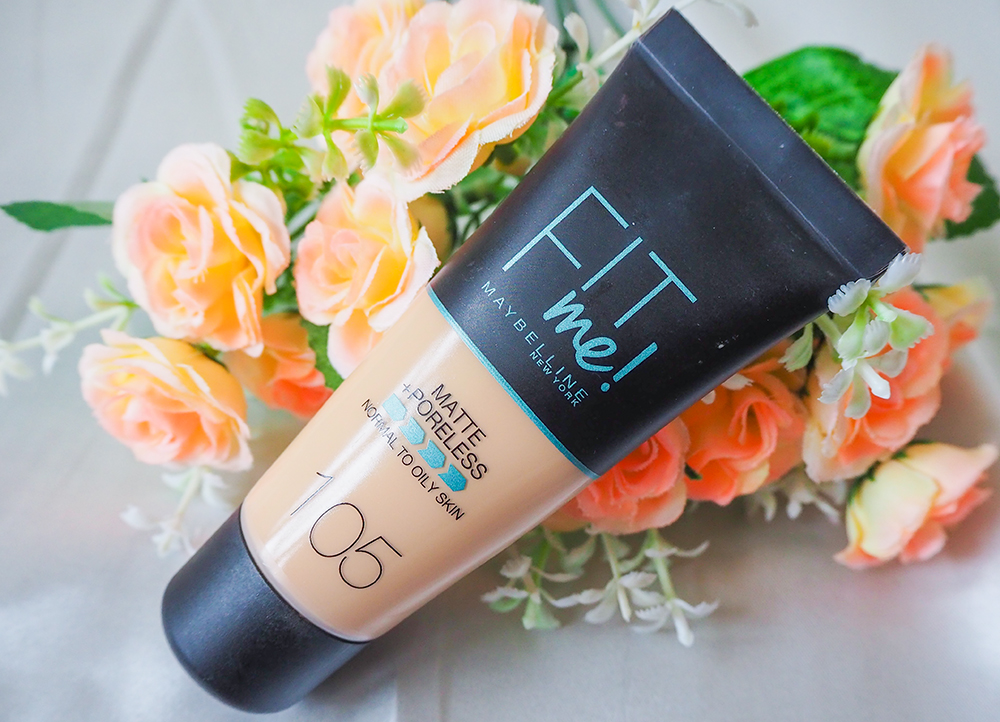 Do I even need to give the Maybelline Fit Me Matte & Poreless Liquid Foundation an introduction? This foundation is an icon in the beauty community.
Ideal for normal-oily skin types, this foundation makes your skin look poreless, smooth and lasts all day. It has medium-full coverage and seamlessly glides across the face, without feeling cakey or clinging to dry patches. Although it's a matte foundation, it's not drying or dull-looking.
For somebody who has an oily nose, the Fit Me Foundation is one of the best foundations I've tried at keeping my nose shine-free. Although some oil does appear on my nose after around 6 hours, it's only a little bit and a powder touch-up clears up excess oil effortlessly.
I think this foundation is a fantastic option for those with normal-oily skin who want something with a bit more coverage. I've tried far more expensive foundations that don't last as long or give as nice coverage as this Maybelline classic.
Where to buy
You can purchase the Maybelline Fit Me Foundation for £7.99 from Boots or Superdrug. This drugstore foundation is super affordable and delivers excellent results.
Rating: 4.5 stars
The Fit Me Foundation is a star buy.
5. Fenty Skin Hydra Vizor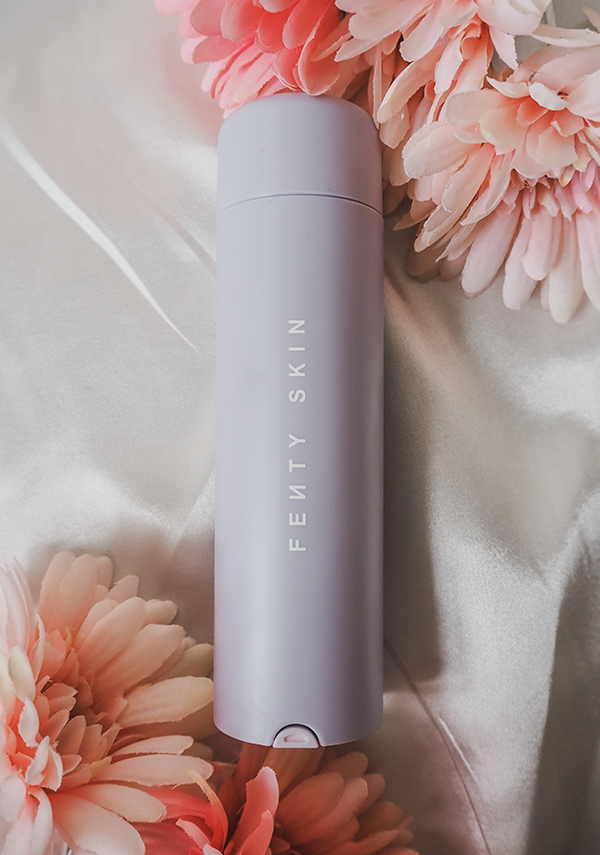 Last but not least in my March beauty faves list is the Fenty Skin Hydra Vizor. Personally, I think the Fenty Skin range deserves more attention. Although I don't think the line is as ground-breaking as Fenty Beauty, it's still a decent skincare range and the SPF really stands out to me.
This SPF30 provides good sun protection, while making the skin look glowy and feel moisturised. The formula isn't sticky and no unwanted greasy residue is left behind. It also doesn't leave a chalky cast, which is ideal for deeper skin tones and it's great to see an SPF cater towards melanin-rich skin.
The Hydra Vizor also smells unreal – sweet but not sickly, with a faint tropical scent. It rubs into the skin quickly and once applied, you wouldn't know it's there. Honestly, it's one of my favourite SPFs ever.
Where to buy
The Fenty Skin Hydra Vizor costs £32 and can be purchased from Boots or Fenty Skin. Although it's not the cheapest sunscreen out there, the experience is fantastic and it's super inclusive. Also, it's refillable, which reduces packaging and is more eco-friendly. Sustainable and functional? Yes, please!
Rating: 5 stars
A wonderful SPF. Rihanna has knocked it out of the park again.
Final thoughts on my March beauty faves
Thanks for reading my March beauty faves blog post. If I had to recommend one product from this list, it would be the Fenty Skin SPF. However, all of the products are worth checking out.
---
What's your favourite beauty product in this list? Let me know in the comments